Do you want to build an app? Develop a technology product? If so, my suggestion is you should pay real attention to partnering up with a software development company. It's like carefully choosing the contractor to be in charge of building your new house. You will work with them over the next few months, or sometimes even years, and more noticeably, your success (or failure) can be decided by them.
Sure you can get your own experiences after a few times making wrong decisions. But there's another way can save a great amount of your time right here.
How to Choose a Software Development Company That Fit Your Business?
Below, I provide a bulletproof checklist to verify whether they're business partners that you can potentially work with. Check it out so you may stay away from common mistakes and get a suitable software development company for your ventures beforehand.
1. Price is not the first priority
Never start searching for a software development company by filtering the price. Though prices are usually the first thing to come into consideration for most clients. Let me tell you one thing, it's a false belief.

In most cases, you will first compare the hourly rates and even make your final decision depending on it. But the hourly rate is a very relative thing. You cannot tell the total cost of the whole project base on it. Because it doesn't make sense to compare solely hourly rates when you have no idea what values you will get during that hour.
If you still take the chance to choose to filter by hourly rates first, there is a high risk that you will miss many truly good options. Therefore, consider carefully and try collecting data through other available criteria. Yes, money is important, but it's not the most.
Recommended reading: Top 7 Software Development Companies in Vietnam
2. Ask for recommendations
Always remember to take the most advantage of all available search engines before making your final decision. The peak of searching around lies both in the amount and quality of the information you will get as you might run across dozens of comments and reviews about those services from real users.
Here is my suggestion for where you can get trusted recommendations. Information sources are open and unlimited. So it's your job to be selective. Whether you look for reviews and recommendations over the internet (ex. Clutch, Facebook, Google+) or dig deeply into your working network to get detailed opinions about various software development companies in the field, you should really spend time on this part to get different points of view and widen your package of options.
3. Pay high attention to the Portfolio
After sorting out top potential partners for your project, jumping right to the interviewing step with that big list might take too much time, especially in the end there's not a software development company that fits. So it'd be much easier when reviewing a few companies through their portfolios from the start.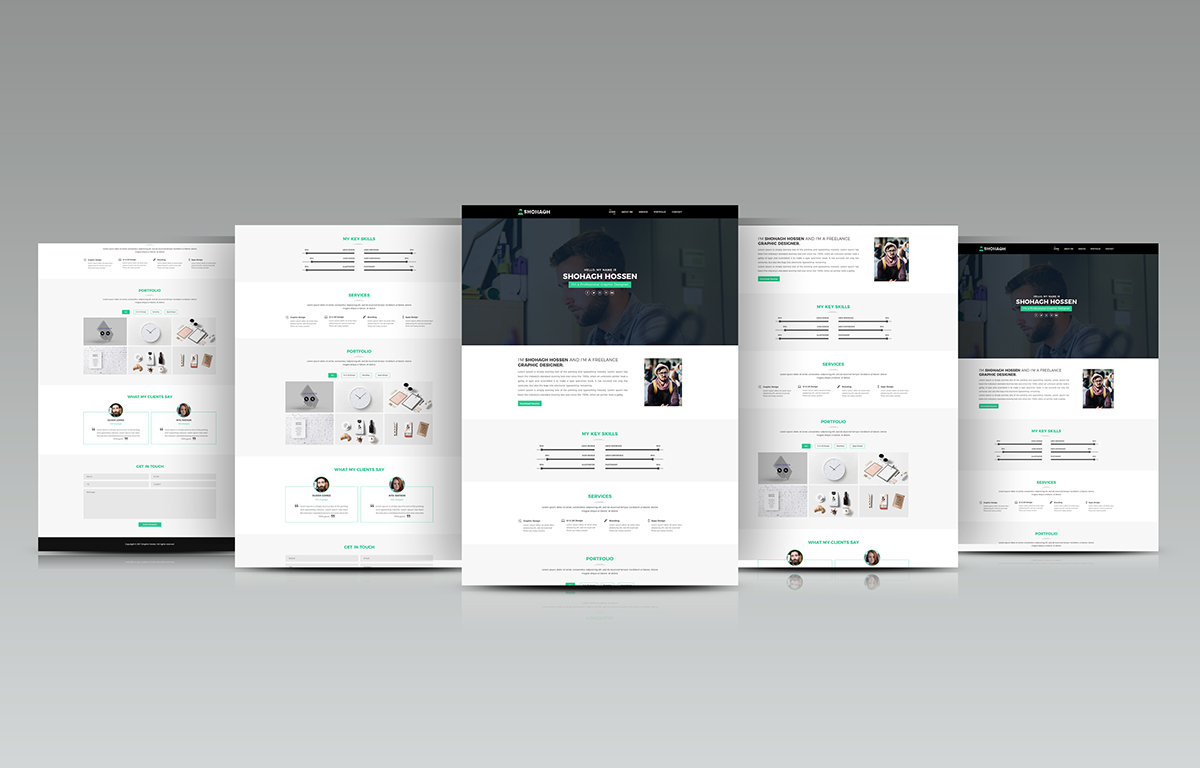 There're many ways to check the reliability of their portfolio. You can contact their previous clients or ask them for feedback on their previous works. Even more practical, let's download apps they developed and try using. This step gives you the opportunity to shorten your list and pick out just the top 4 or 5 to go to the final round.
NOTE: it is essential to learn what part of the work they have done to not to misunderstand their expertise.
4. See their plans
Well-organized companies have a clear roadmap of which mountain they are striving to climb over and the rewards they will get after passing every high rock. This means they are really serious about what they're doing. Not everyone has a dream and also dares to put all their mind to it.
Get to know about their plans and how they prepared for the future of the company. Don't hesitate to ask them about their perspectives, company vision, core values, and how they see their company in a few years. Make that clear, as a reliable partner always knows the answer to this question․
5. The way that software development company communicates
This is the key to the professionalism of any kind of business. "They're all ITs and coders, it's completely normal if they're kinda bad at communicating.", please, it's time to put that thought away.
First, professionals not only do good in a software development company but also know how to communicate. Besides advanced skills, soft and language skills are always needed to become an employee at a professional company.
Second, the Agile development method is now used by 80% of the software development industry. Asana, Trello, SCRUM/Kanban daily standups, meetings, and any task management tool engagement are adapted for clients to easily know what is in the process and what is done. Make sure the company you're thinking of associating with is using this kind of method, so you can be guaranteed to have fluent and effective communication with them throughout the project.
6. Say no to yes-men
This is really important. Because professionals not only know how they do, but they also know exactly what they need to do. Clients come to them with just an unshaped idea, it's their job to make it become an impactful real product.
In other words, they have enough practical experience as well as knowledge in this field to suggest to you which is the best way to perform your goals. They are not yes-men. They measure the quality they can give to customers and act accordingly. If they are unable to provide the service you need, they say NO or just agree on doing some parts they can surely do. Because they are aware that their reputation comes not from finishing all requests that customers make, but from customers' satisfaction with end products.
Therefore, it's really suspicious behind those promises when they say a number of yeses immediately without asking a single question.
7. Ask many questions
Keep asking them as many questions as you need from the very beginning of your partnership till the end. General information, pieces of advice, whatsoever, "When you need something, you just need to ask."
Ask the software development company anything to make clear about the working process, technical methods they will use, etc. Be frank and detailed to them about what you expect to have at the end. It's better for both sides if you can make everything as clear as possible before letting the development project start.
However, you should create a sufficient and suitable scenario for the interview to avoid making it a not-on-point discussion. If you want to work with a professional partner, you yourself must be a professional first.
Bonus: Here are the top 7 software development companies in the world:
IntellectSoft
Tudip
Synebo
Syberry Corporation
Dockyard
Infopulse
projekt202
And if you are looking for a software development company in Vietnam, click here to read our article below!
In short, you may find out a lifetime partner or maybe just a cheap service. Of course, it depends on your purpose, but trust me, "once in a while" is much more time-saving.