Are you interested in learning about the hottest education startups in 2023? Prepare to be blown away by these learning game changers. As a firm which has had extensive experience in developing educational platforms, we feel confident in talking about this topic. For the article, we've picked up the best 5 education startups that are revolutionizing education as we know it, from new solutions to astounding benefits. So saddle up and come along for the ride!
An Introduction
With their forward-thinking solutions, education startups are addressing the evolving needs of learners, bridging gaps, and making education accessible to all. Join us as we uncover the significance of education startups and their role in shaping the future of education.
Education startups in 2023
Education is undergoing a dramatic shift as a result of the influence of education startups. These entrepreneurs are changing the way we study by breaking down old barriers and harnessing the power of technology. With the advent of remote and online learning, education companies have stepped up to deliver new solutions that address a wide range of learning requirements. They provide interactive platforms, tailored learning experiences, and easily accessible resources that empower both students and teachers. Learning has become more interesting, flexible, and inclusive as a result.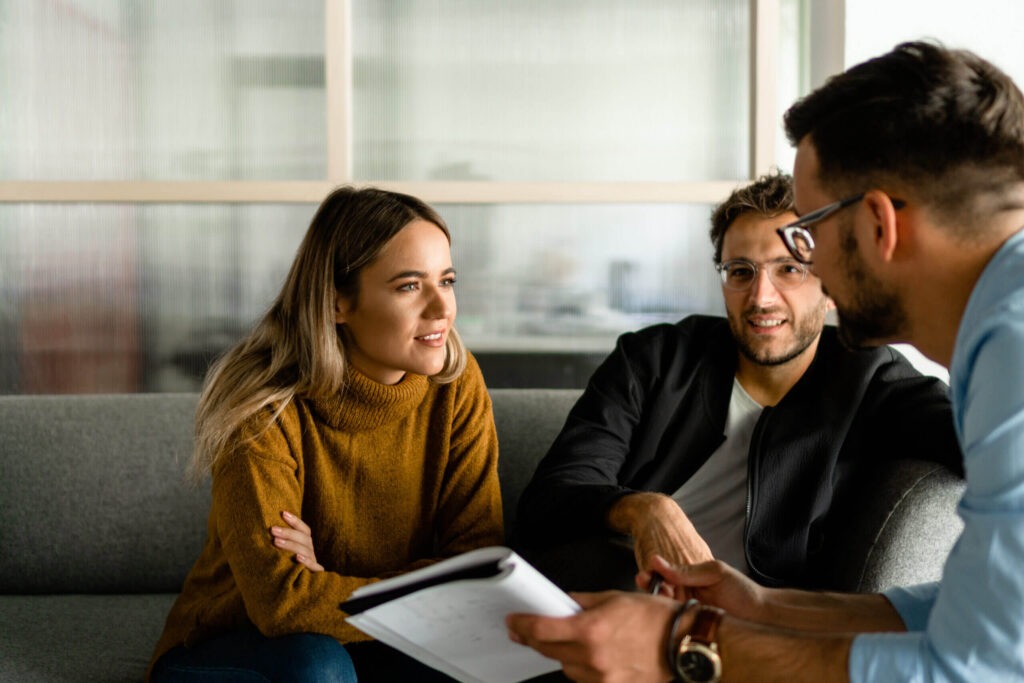 In 2023 and coming years, education startups will continue to have a big impact on higher education, such as :
They offer alternative certifications and pathways to learners who want to gain certain skills or competencies but do not want to pursue a regular degree.
Education businesses provide personalized and adaptable learning experiences tailored to individual learners' requirements, interests, and goals.
These firms use data and analytics to monitor learning outcomes and provide vital feedback and recommendations to both learners and educators.
Education companies foster a global learning ecosystem by establishing online platforms and communities that connect learners with peers, mentors, experts, and employers all around the world.
Gamification, storytelling, and social learning components in education entrepreneurs' platforms and services increase student engagement and motivation.
By providing continual access to relevant learning activities, these startups play an important role in enabling lifelong learning and career growth.
Education startups are redefining the educational environment by empowering learners to acquire new skills and prepare them for the demands of the future labor market through their creative ideas and solutions. Moreover, they are pioneering more adaptable, personalized, and engaging learning experiences.
Relevant Statistics
Let's look at some eye-opening facts that throw light on the present educational scene and the prospects available to education startups:
According to StartupBlink, the United States will lead the way in educational companies internationally in 2021, with a total score of 1001. This exemplifies the vibrant and inventive ecosystem for education companies in the United States.
By 2025, the worldwide education and training market is expected to be worth $7.3 trillion. This tremendous market potential reflects the increasing demand for educational solutions as well as the numerous opportunities for education startups to make a meaningful impact.
Self-paced e-learning accounted for $46.67 billion of the global market share in 2016. However, by 2022, this figure is expected to exceed $243 billion. This exponential rise reflects the growing popularity and usage of e-learning platforms, paving the way for education companies to succeed.
These figures demonstrate the enormous potential and good market conditions for education startups in 2023. In terms of startup activity, the United States leads the pack, while the worldwide education and training sector represents a multi-trillion dollar opportunity.
Furthermore, the e-learning industry's quick growth indicates a substantial shift in how people approach education, as well as the opportunity for education entrepreneurs to drive innovation in this field. With these figures in mind, it is clear that education startups will play an important role in determining the future of education.
Recommended reading: What is POC in Software?
4 Criteria for Evaluation of Education Startups
Are you interested in learning how education startups are evaluated and ranked? In this section, we'll go through the four key criteria for evaluating and selecting the top education companies in 2023.
Innovation
When evaluating education businesses, one of the most important factors to evaluate is innovation. In order to stand out in the competitive education business, these entrepreneurs must bring new ideas and approaches to the table. So, what does innovation entail in the context of education startups? Let us investigate more.
To begin with, innovation in education startups refers to the creation and execution of novel and creative ideas to meet the issues and shortcomings in the current educational system. These firms should attempt to think beyond the box and offer novel ideas that can change the way we learn and educate.
The utilization of cutting-edge technology is one way education entrepreneurs can exhibit innovation. These firms can provide immersive and engaging learning experiences for students by employing capabilities such as artificial intelligence, virtual reality, and personalized learning platforms. This technology-driven strategy has the potential to boost student motivation, learning results, and make education more accessible to a broader audience.
Additionally, innovation can take the form of unique instructional approaches. Education entrepreneurs can experiment with novel instructional approaches that encourage students' critical thinking, creativity, and problem-solving abilities. Some of the creative strategies that have gained favor in recent years include project-based learning, flipped classrooms, and gamification.
Collaboration and collaborations are another facet of education startup innovation. Collaboration with educational institutions, industry experts, and other stakeholders allows these businesses to access a variety of information and resources to improve their offers. Such cooperation can result in the development of multidisciplinary programs, mentorship opportunities, and real-world learning experiences, boosting students' educational experiences.
Impact
When assessing education startups, it is critical to analyze their influence on students, teachers, and the education system as a whole. The positive changes that an education startup brings to the learning experience can be used to assess its impact. Startups should attempt to make a difference by addressing students' and instructors' pain points and issues.
Improving learning outcomes is one way education startups can make a difference. Their creative solutions and approaches should improve students' academic performance and knowledge retention. These firms can tailor education to individual requirements and improve student achievement by concentrating on personalized learning, adaptive exams, and data-driven insights.
In addition, the influence of education startups might go beyond academic successes. They should strive to promote the development of critical skills such as critical thinking, communication, teamwork, and creativity. These abilities are critical for students to prosper in their future occupations and effectively contribute to society.
Another significant facet of impact is education's accessibility and inclusion. Education startups should try to close gaps and give equitable chances for all students, regardless of socioeconomic status, geographic location, or learning skills. They may reach marginalized populations and guarantee that education is available to all by embracing technology.
Finally, education companies' overall impact can be quantified by their contribution to the education ecosystem. They should strive to work with educational institutions, policymakers, and other stakeholders to effect good changes in the education system as a whole. These entrepreneurs may affect the future of education by actively participating in dialogues, sharing best practices, and lobbying for educational changes.
Scalability
Education entrepreneurs must have a scalable approach that allows them to expand their offerings without sacrificing quality. They should be able to support an expanding number of users, students, and educational institutions without major setbacks or constraints.
Scalability includes the ability to support a growing user base. Education companies must have the infrastructure and technology to accommodate a high number of users at the same time. This ensures a consistent user experience for students, teachers, and administrators as the user base grows.
Scalability also includes the ability to adapt to and meet the varying needs of various educational environments. Education companies should be adaptable enough to provide solutions to a wide range of settings. This versatility enables companies to enter new markets and reach a broader spectrum of learners.
Scalability also includes the ability to expand geographically. To reach new markets and geographies, education companies should have plans and strategies in place. Startups can also maximize their effect by scaling their operations to different places and making their services available to learners all around the world.
Furthermore, scalability in education startups includes the flexibility to handle technological changes and developments. As new technologies emerge, entrepreneurs should be able to smoothly incorporate them into their existing platforms. This guarantees that their offerings remain current and relevant to the education sector's changing demands and preferences.
Last but not least, scalability is inextricably linked to financial sustainability. Education companies must have a viable and scalable business strategy in order to generate revenue and sustain operations over time. This could entail investigating various revenue streams, such as collaborations, licensing, or subscription-based models.
Market presence
A strong market presence allows education companies to stand out from the crowd and attract the attention of potential consumers and investors. Startups in the education market must establish themselves as respectable and trustworthy entities.
Effective branding and marketing techniques are one approach to develop market presence. Education businesses should create a memorable brand identity that appeals to their target audience. This includes developing a recognizable brand, adopting consistent messaging, and emphasizing their offerings' unique value proposition.
Furthermore, startups should promote their products or services through a variety of marketing platforms. Social media platforms, educational conferences, industry journals, and collaborations with relevant organizations are all examples of this. Startups can reach a larger audience and raise awareness about their offerings by being active in these channels.
Another important part of creating market presence is developing relationships with key stakeholders in the education business. Startups should seek the assistance and endorsement of educators, administrators, policymakers, and thought leaders. By engaging with influencers and industry experts, companies can increase their market presence by leveraging their networks and authority.
Positive client comments and testimonials are also very important in increasing market presence. Education startups should concentrate on providing outstanding user experiences and gathering client feedback. Positive feedback and testimonials can act as powerful endorsements, attracting new users and bolstering the startup's image.
Getting acknowledged and honored by renowned organizations and business magazines can help to increase market visibility dramatically. Education startups should aspire to engage in educational prizes, competitions, and rankings. These honors affirm the startup's worth and set it apart from competition.
Recommended reading: Is Web Development Dying in 2023? Or Just Evolving? Here's the Answer
Top 5 Education Startups in 2023
In this final section, let's take a look at the top education startups shaping the industry in 2023.
Course Hero, situated in Redwood City, California, is a notable education business in 2023. Founded in 2006 by Andrew Grauer, it has created a name for itself as an online learning platform with a large variety of course-specific study tools.
Course Hero distinguishes itself with a library of over 20 million study resources contributed by a community of students and educators. These resources cover a wide range of disciplines and courses, and include lecture notes, sample examinations, study guides, and more.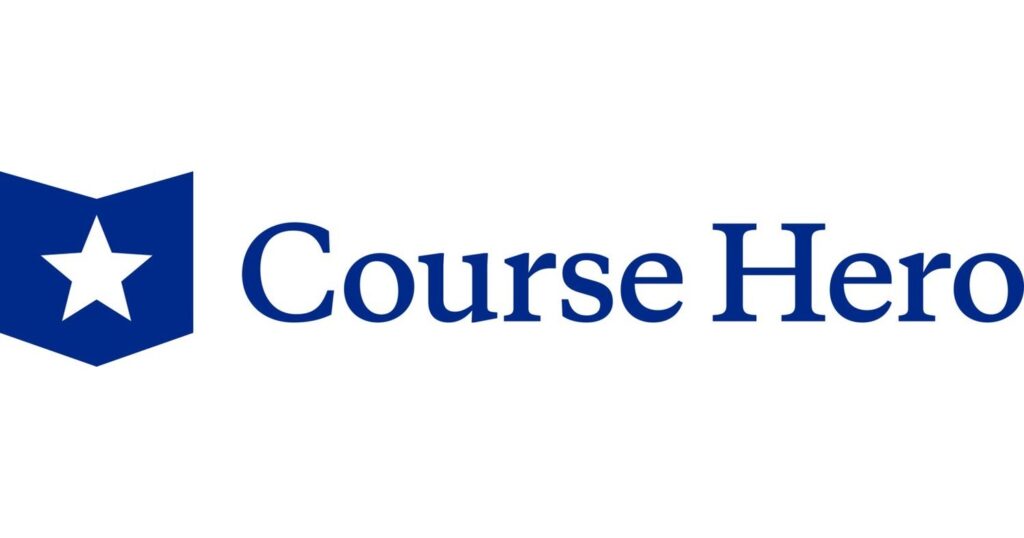 The portal is a wonderful resource for students looking for extra help and supplementary information for their academics. The firm's resources can be quite beneficial when it comes to clarifying hard topics, studying for tests, or exploring multiple viewpoints on a topic.
One of Course Hero's assets is its community-driven approach. Students and educators are encouraged to create and share their study materials on the platform, establishing a collaborative learning environment. This allows students to gain from their peers' different perspectives and experiences.
The user-friendly layout and search feature of it make it simple for students to locate the information they require. They can search for materials by course name, subject, or specific topic, ensuring that relevant information is easily accessible. The site also includes interactive study tools and features that improve the learning experience.
It's vital to know that Course Hero isn't just for study materials. The app also allows students to interact with tutors for specialized support and coaching. This one-on-one assistance can be extremely beneficial in addressing specific learning needs and improving academic performance.
Duolingo, an American firm that has transformed language learning with its revolutionary app and language certification services, is another noteworthy education startup in 2023. Founded in 2011 by Luis von Ahn and Severin Hacker, it has quickly achieved global traction.
This education firm provides a diverse range of language courses in its apps with over 40 languages, including Spanish, French, German, Italian, Portuguese, Dutch, Irish, Danish, Swedish, Russian, Ukrainian, Esperanto, Polish, Turkish, and others. The platform is also designed for learners of all skill levels, from beginners to advanced.
The app's success can be due to its approach to language learning that is both user-friendly and gamified. The software includes interactive activities, quizzes, and challenges to make learning more interesting and fun. Learners can keep track of their progress, get incentives, and compete with their peers.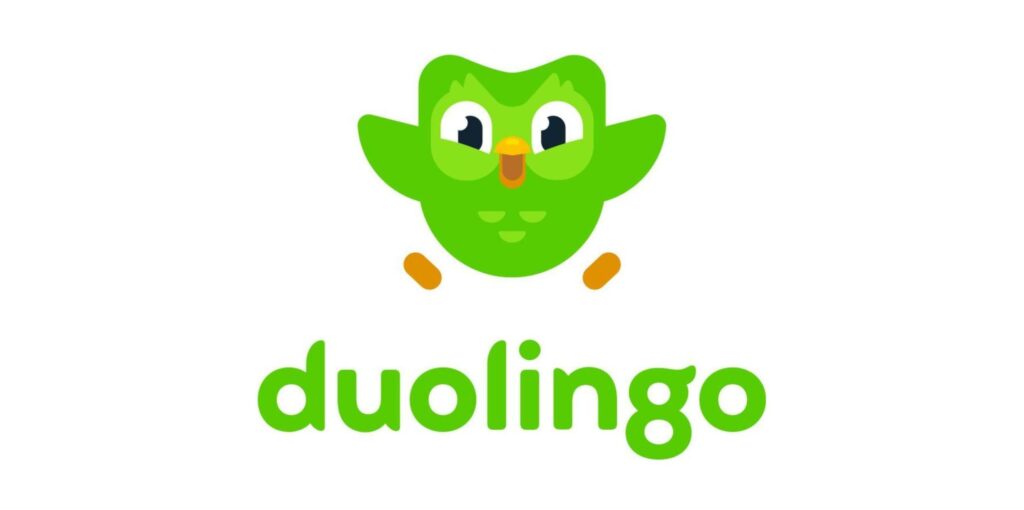 One of the primary benefits of the app is its accessibility. The software is available for download on mobile devices, allowing learners to practice languages whenever and wherever they want. Individuals may fit language learning into their hectic schedules and learn at their own speed because of this flexibility.
The app's language programs have also received market traction. Language proficiency tests are available, and they are widely recognised and recognized by institutions, employers, and organizations all around the world. This certification enhances learners' resumes and validates their language skills.
Headquartered in Pittsburgh, Pennsylvania, it has truly established itself as a global leader in language instruction. Its ambition to make education available to all has struck a chord with millions of students worldwide. The company's dedication to delivering high-quality language learning tools, as well as its unique approach to education, have elevated it to the top of the list of language learners worldwide.
This California-based upskilling platform deserves to be among the top education startups in 2023. BetterUp, which was founded in 2013, provides a variety of courses meant to improve skills and empower individuals and employees.
BetterUp, headquartered in San Francisco, California, has established itself as a market leader in executive training and sales coaching. Their customized coaching and learning experiences are designed to inspire long-term behavior change in both individuals and companies.
While BetterUp does not specify the number of courses it offers, their website highlights the importance of individual coaching and learning. This implies that BetterUp prioritizes quality over quantity, ensuring that each course produces meaningful and effective outcomes.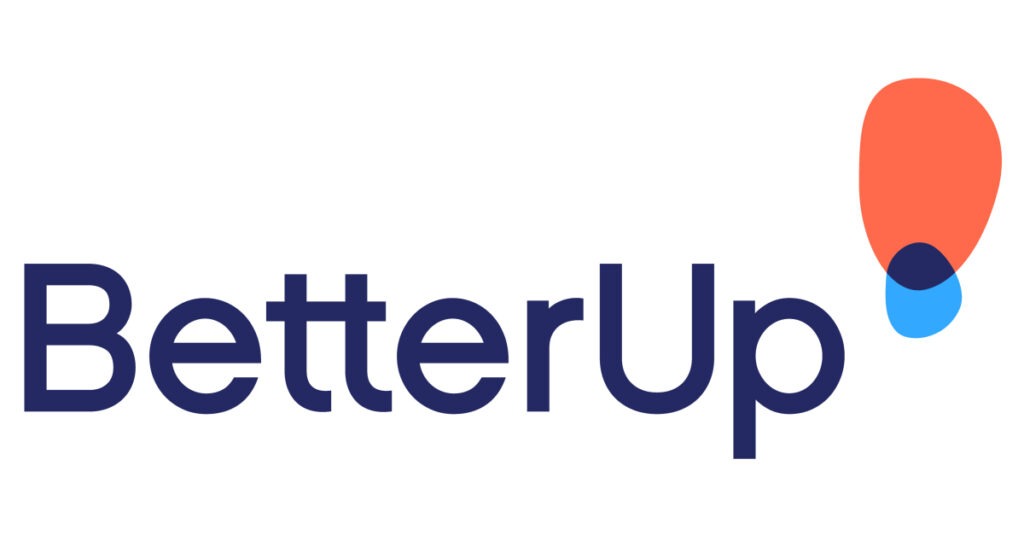 BetterUp's approach is also built on giving tailored coaching to individuals in order to help them attain their maximum potential. They provide a unique blend of professional guidance and practical tools to enhance personal and professional progress by using technology and human experience.
The platform also goes beyond standard training sessions by providing learners with ongoing assistance and coaching. Their coaching style additionally encourages continuous feedback, goal setting, and accountability, resulting in a dynamic learning experience that fosters long-term development.
BetterUp's dedication to assisting individuals and organizations in thriving has earned them a reputation as a reliable partner for professional development and upskilling. Their unique strategy, which combines coaching and online learning, truly distinguishes them in the education startup environment.
In 2023, Classplus, a mobile-first SaaS platform, is making a splash in the education startup market. Classplus is a comprehensive system designed exclusively for private coaching institutes that automates video delivery, payments, communication, and online exams.
According to StartupTalky, Classplus has a phenomenal valuation of over $600 million after a recent fundraising round. This big achievement demonstrates the platform's growth and promise in the educational technology market.
While the actual number of courses offered by Classplus is not disclosed, YourStory emphasizes its function as a SaaS-based platform for offline coaching institutes, teachers, and content creators wishing to enter the online teaching market. This means that Classplus provides educators with the tools and assistance they need to develop and manage their online teaching programs.

The key characteristics of the platform allow coaching institutes to effectively disseminate video content, promoting remote learning and increasing their reach beyond physical classrooms. Classplus also simplifies payment processes, making it easier for students and institutes to manage financial transactions safely.
Another area in which Classplus excels is communication. The platform provides robust communication options that allow instructors, students, and parents to engage seamlessly. This promotes successful teamwork and keeps everyone linked throughout the learning process.
Classplus also features online assessment capabilities, allowing institutes to digitally administer tests and analyze student progress. This feature improves the speed of the assessment process and gives students with rapid feedback, allowing them to track their performance and discover areas for growth.
MasterClass is an intriguing addition to our 2023 list of top education businesses. This American online education platform provides a one-of-a-kind learning experience through classes given by famous specialists in a variety of subjects.
MasterClass was founded in 2012 by David Rogier when he was still a student at Stanford University. It has quickly garnered prominence as a go-to platform for high-quality online education. Their headquarters are in San Francisco, California, which is well-known for its thriving innovation and startup scene. According to Crunchbase, MasterClass has successfully secured an amazing $461.4 million, exhibiting strong investor confidence in the platform's potential and value in the education market.
While the precise number of courses offered by MasterClass is not mentioned, their website advertises a large collection of over 100 classes taught by world-renowned instructors. Additionally, these courses span a wide range of topics, including writing, cuisine, music production, and more, allowing students to pursue their interests and gain new abilities.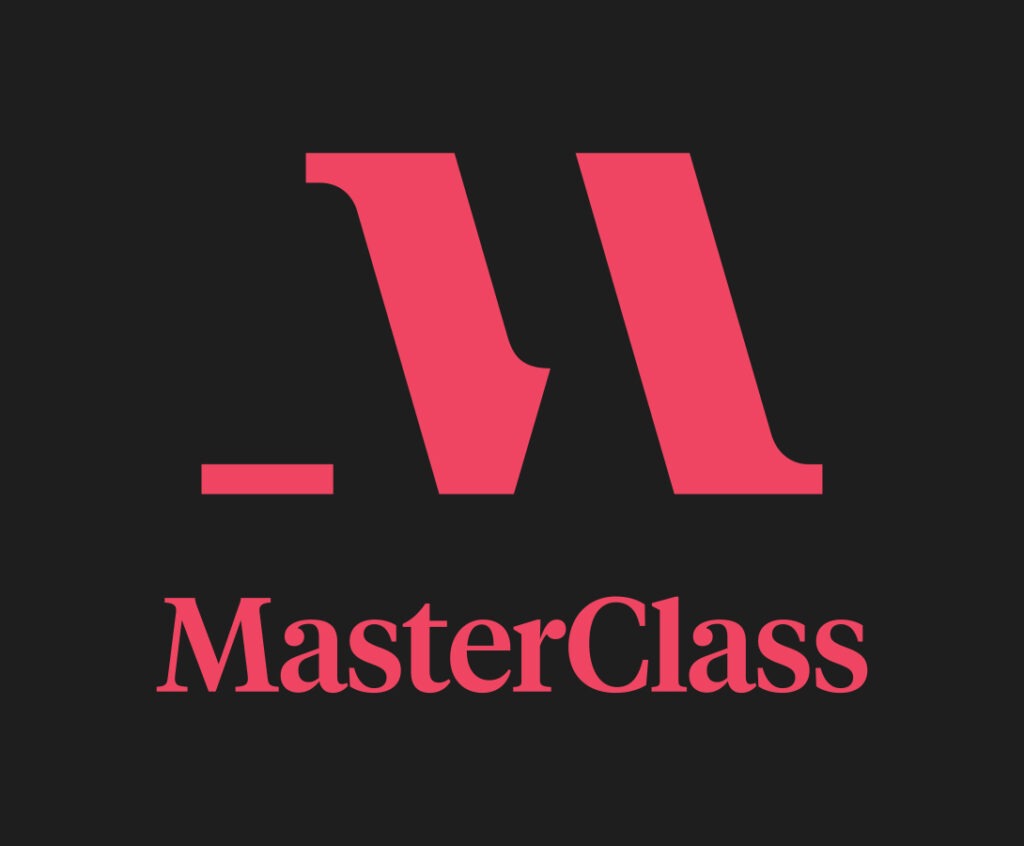 MasterClass is also distinguished by its star-studded faculty. In addition, it adds a touch of glamour and competence to online learning. They do this by enlisting celebrities, sportsmen, musicians, and experts at the top of their areas. Learners get the opportunity to study directly from the finest in their respective sectors, acquiring previously unattainable insights and expertise.
In general, MasterClass's educational method blends high-quality videos, downloadable class materials, and interactive components to create an immersive and engaging learning experience. This revolutionary structure offers students of all levels a lively and thorough learning experience.
Conclusion
These education firms we have listed have redefined traditional education by leveraging technology, creativity, and a learner-centric approach. They have upended the status quo by making learning more accessible, individualized, and engaging. As time goes on, they will continue to shape and influence how we gain information and skills.
Whether you want to broaden your knowledge, learn a new language, improve your professional abilities, or go on a personal development journey, these education companies provide fascinating alternatives for students of various backgrounds and interests. Embrace the power of education startups to realize your full potential in this ever-changing learning world.