For 2 years, she has always been literally a big sister to us. Now, let's read on to know how she is doing and what she thought of Designveloper!
Let's start by introducing yourself! 🙂
I graduated from the University of Economics HCMC with a bachelor's in corporate accounting degree. Luckily, I was able to join my acquaintance's company as an accountant since I was just a junior. From then on, I have been in this position for 8 years.
My favorite quote is "It is better to have a wolf at the head of an army of sheep, than a sheep at the head of an army of wolves."
How long have you been working for Designveloper?
For 2 years.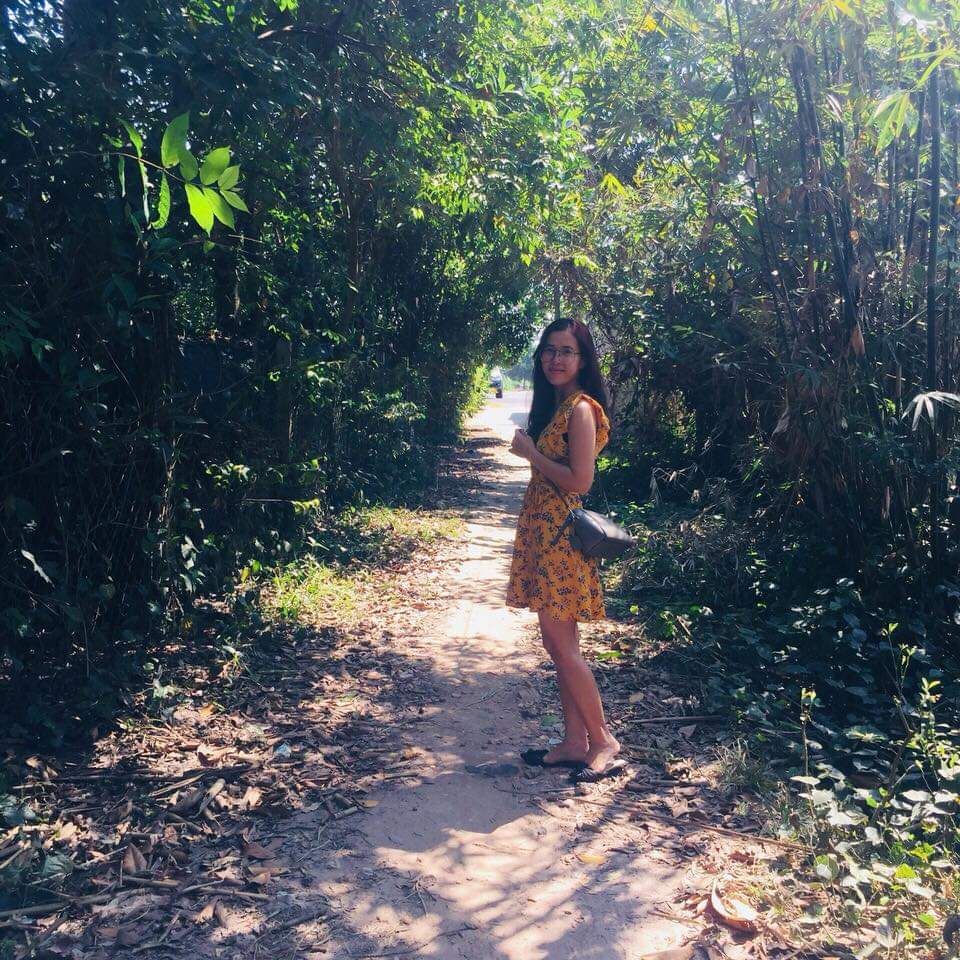 How did you become a part of Designveloper?
Actually, I know Rắc, then anh Hùng before our company was established. After studying abroad, anh Hùng came back to Vietnam and told some of his friends (including my husband) that he wanted to start a software company in Vietnam. All he got were disapprovals that he should go abroad to study and work for a foreign company. And anh Hùng said that he wanted to live and build his career here.
When our company started running, I knew how it was through anh Hùng and Rắc, not by working here.
At that time, Rắc was in charge of both HR and accounting tasks since the company size was still small. And I was working as an accountant at a fashion company. At the end of 2017, Rắc said that Designveloper was in need of a professional accountant and wanted to offer me this job. So I came here to work without doing any interviews or tests.
Did you have to face any obstacle when working here?
The obstacle was that this is the first software company I ever worked for. Before that, I only worked in industries like commerce, production or fashion. That's why there were a lot of things I didn't know about since I had never used or had access to them. That's the first one. Fortunately, Rắc and other colleagues help me a lot.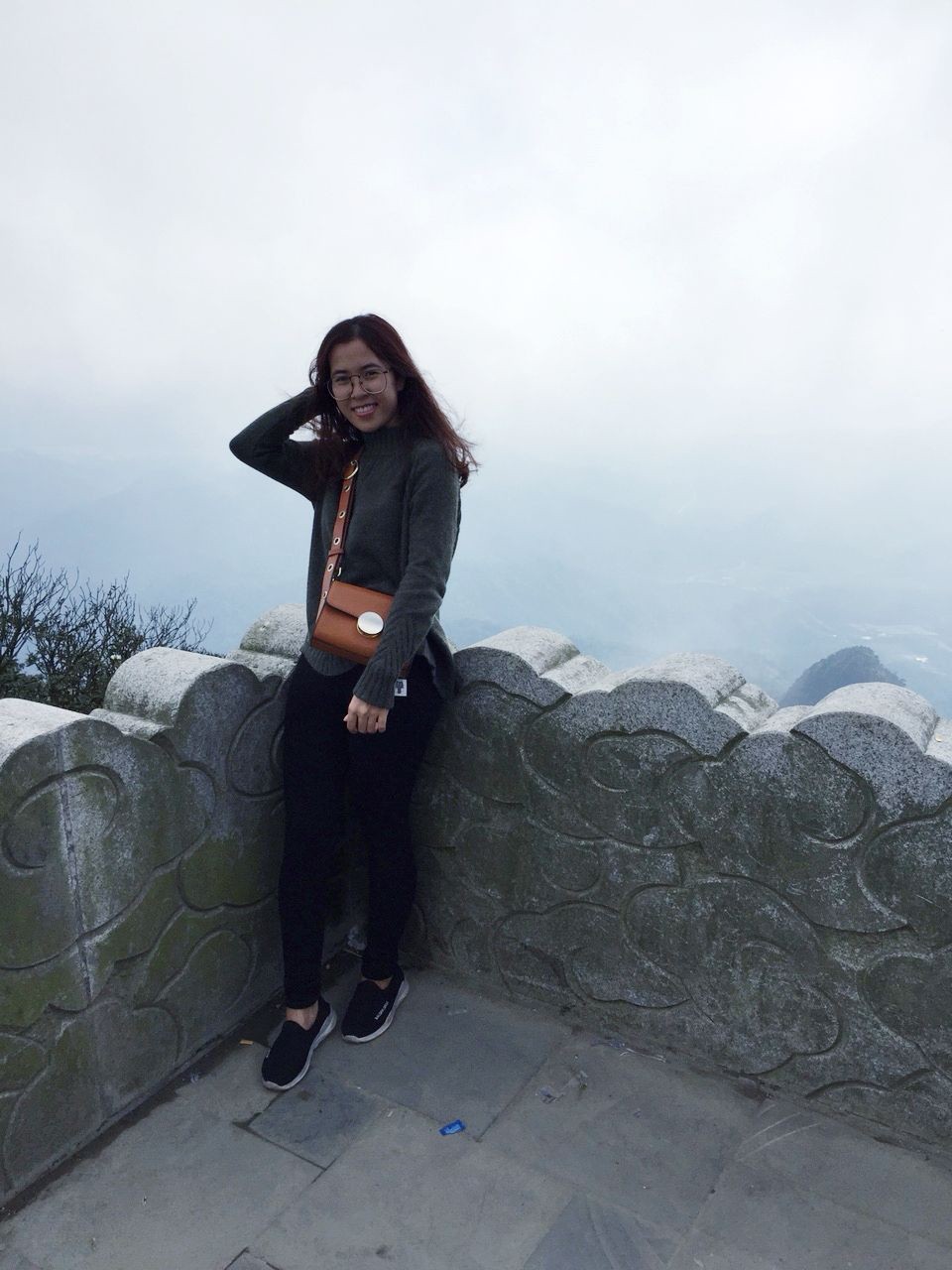 Did you face any problems with paperwork?
Yes, because there was no standard procedure at all. When everything just started, I did what people assigned me, not based on any exact procedure. However, gradually, we established some. This took a long while since not everyone approved my suggestions. That issue happened to my job, I don't know how other teams were doing back then. I built my own procedure when it comes to accounting. I make a checklist to complete tasks and work based on that.
Have you ever felt sick of dealing with paperwork?
No, it's not boring at all. Each job has its own great things. Accounting is a bit hard when it comes to number stuff, you need to be careful with every detail.
Do you gain any experience when working here?
When working for other companies, there are standard procedures built beforehand, so my job got boring from time to time. But when it comes to Designveloper, I was in charge of creating my own, this makes me more exciting when fulfilling my duties. Regarding experience, I think the upside of working here is that I can edit processes by myself so that it could fit me the best and makes my job more interesting.
What is your main responsibility at the moment?
Since I am the only accountant in the company so it's my job to calculate taxes, take care of the insurance stuff as well as the trade union. In short, it's everything related to working with outsiders. Before that, Sơn ran the trade union, but since there were some changes in the company structure so I took care of this duty. I did propose choosing another chairman because it is complicated when I work at an accountant and a trade union chairman at the same time. But we have not chosen another one yet.
Have you learned anything new ever since?
Because this is a young company. If we talk about age, I'm a big sister myself. Compared to other companies, I was the little one. I learned from my colleague the young spirits, I now can update trends relating to technologies and music, etc.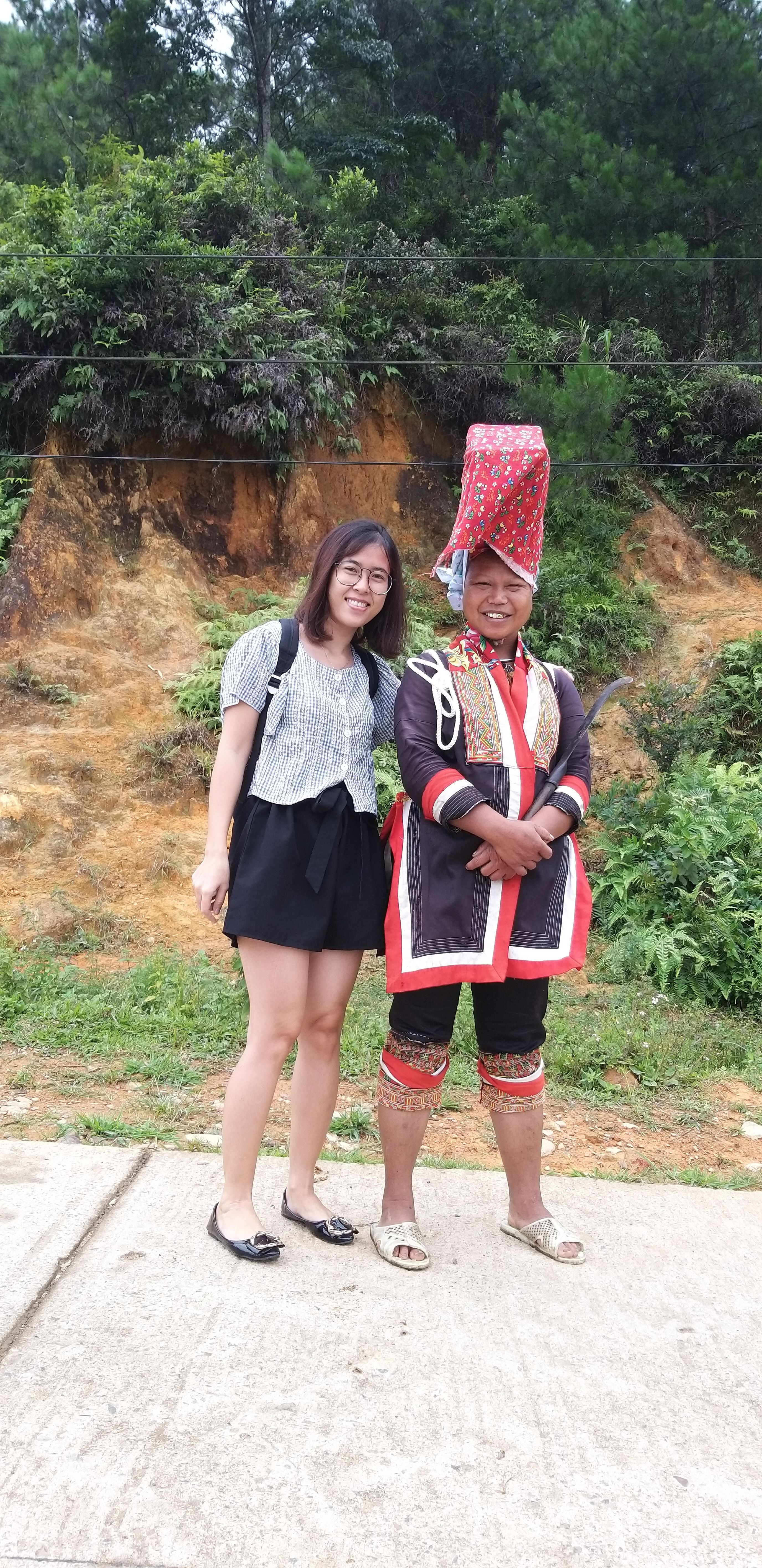 Besides the above, do you have any other thoughts about our company?
When I just started working here, I was pretty shocked because of the fashion styles. As for other companies, I went to work with formal work clothes. At first, I still got to our company with that same style. Gradually, I saw that I was the only one who dressed like that. So I had to try my best to find something which is the weirdest or most simple to wear so that I would not be isolated from others.
Who do you admire the most?
Since I don't have a chance to communicate with you guys a lot, only founders. So, I'd say it's anh Hùng. This is because I have my own family and I am really busy taking care of my child, so does anh Hùng. But besides all of that, he can still do business, study, look after his family. Plus, he always listens to employee's opinions. I love this too.
What is the most memorable thing when working here?
The most memorable event which still happens every month is the payday. There was a time that I cannot transfer salaries to anyone, so I had to spend a whole afternoon to recheck almost 50 bank accounts. Then, I realized that there was an employee named I, not Y. The more exciting my colleague is that day, the more stressed I am.
Another story is that on the day I started my job, anh Hung walked past me and said: "Oh, why are you here, Son?"
Any advice for others?
As for people who have experienced a lot like me, Designveloper is an enjoyable and amazing one. I don't know what your salary expectation is, but apart from it, people from Designveloper can help you learn a lot. It also provides you a stress-free environment.
Thank you and see ya later!