There is an interesting fact about Designveloper is that we have a lot of music "performers" and Dũng is one of them. Let's read on to find out how he is doing.
Let's start by introducing yourself! ?
I'm Dũng and I have worked in Designveloper as a full-stack developer for 2 years. I joined this company in Nov 2017. I'm from Quang Binh, that's also where my home is. I learned Information Technology at the University of Technology and Education Ho Chi Minh city. Then, I worked for an outsourcing company and a recruiting startup in Quang Trung Software Park. After having quitted these companies, I joined Designveloper. Actually, Nhật – my classmate and roommate – are working here too. He's the one who told me about Designveloper.
What is your story of becoming a DSV-er?
At that moment, my career orientations were pretty the same, they were all about web development and JavaScript. I did see Designveloper somewhere, however, I got the offer from my old company, so I started working there. But after a while, I felt that the other company did not seem to fit me, as a result, I quitted.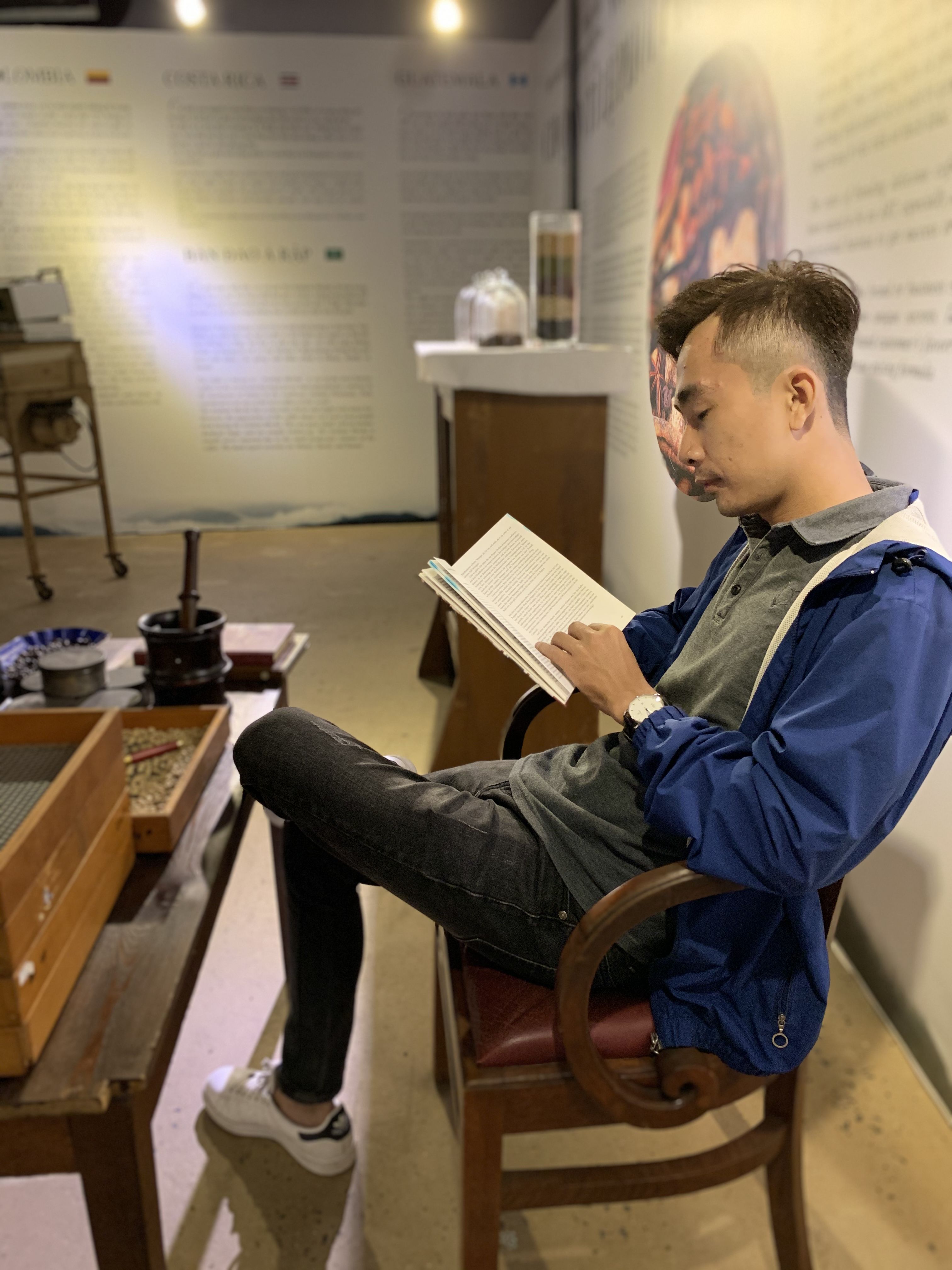 The good thing about Designveloper is that this is an enjoyable, comfortable and open environment. You can control your own work, express your ideas and decisions here. And I love this pro the most.
What are the difficulties?
A flexible workspace might be good for those who can manage themselves well. But I'm kind of an artsy person and a bit careless about things, so it's important to focus on work better.  
At first, I could not manage myself really well and needed to change and adjust my strategy. Although it's still flexible, you have to orderly work to make sure everything is perfectly performed.
What have you learned when working here for those 2 years?
I am empowered to resolve important issues of a project, have a chance to work with clients, these tasks went along with a lot of experience regarding consulting and contributing ideas to clients. It means that you are allowed to directly join in the process of brainstorming, dealing, etc.
What are your main responsibilities?
I am a full-stack developer for a project in Designveloper. It's a healthcare platform. It is a bridge between patients, doctors, and clinics. It also helps users to record the condition of medical equipment or to book appointments. I don't work with JavaScript here but GoLang.
How does this project benefit you?
I learned Go at the moment I started working on this project. I heard of this several times but did not have enough time to dive into it. 
Go is my favorite language and I will use it in the long run.
And what are the obstacles you meet when working on this project?
There were times that my teammates suggested that we should have migrated the back-end to a new structure. We had a short period of time to do research and make a demo. Our demo worked very differently from the old one, so it was a real challenge. It's sad to see that the client did not choose that demo when we proposed it. They decided to use the old system. As a result, the team had to improve it.
I also found some difficulties coming from our client's management strategy. Due to some reasons, they changed a lot of things in a short time. That's why we have to understand, adapt and satisfy our clients, and make sure our teammates will not work too hard at the same time.
So what do you think about those 2 years?
If you love to work flexibly, comfortably, creatively or more proactively, this is the one. In general, Designveloper is a truly open workspace you could ever join. I don't feel like a white-collar here, it means that we're not at work to sit there 8 hours, type something and just go home after that. Instead, DSV-ers can talk, interact with each other. I am really happy to be here.
Who do you admire the most?
I don't have a specific role model to look for. However, anh Hùng is the one I want to be. He does a very good job in both tech and music. I personally think this is great and love being like him someday. At the moment I and others heard of the news that anh Hung was going to study music at Berklee, we were so impressed!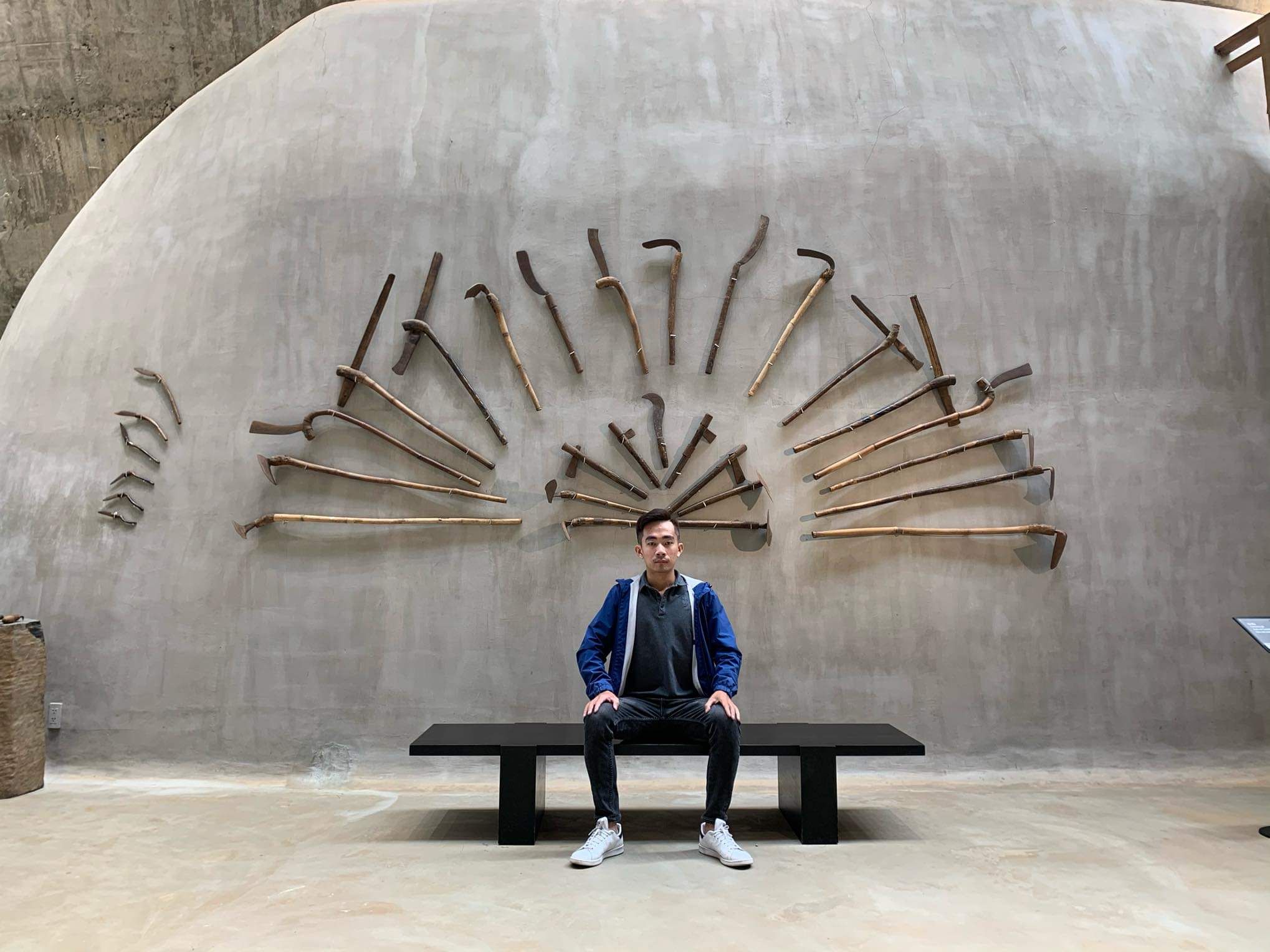 However, I still consider music a hobby and cannot spend too much time on it like before. I want my career to be really good so that I am able to comfortably invest my time on such hobbies.
What is the most memorable thing when working here?
Well, at the moment I joined Designveloper, 2017, our company only used one floor which is zone 5 now, and it was divided into 2 other zones: A and B. In Zone A, there were all the core members such as leaders and managers of the company, and other members sat in Zone B. We could sit anywhere we wanted in Zone B, so we often watched movies and ate snacks together when working. It was really fun back then. There were times when we hung out together as well. One day, we drank too late and an old member of Designveloper had to sleep in Le Van Tam park.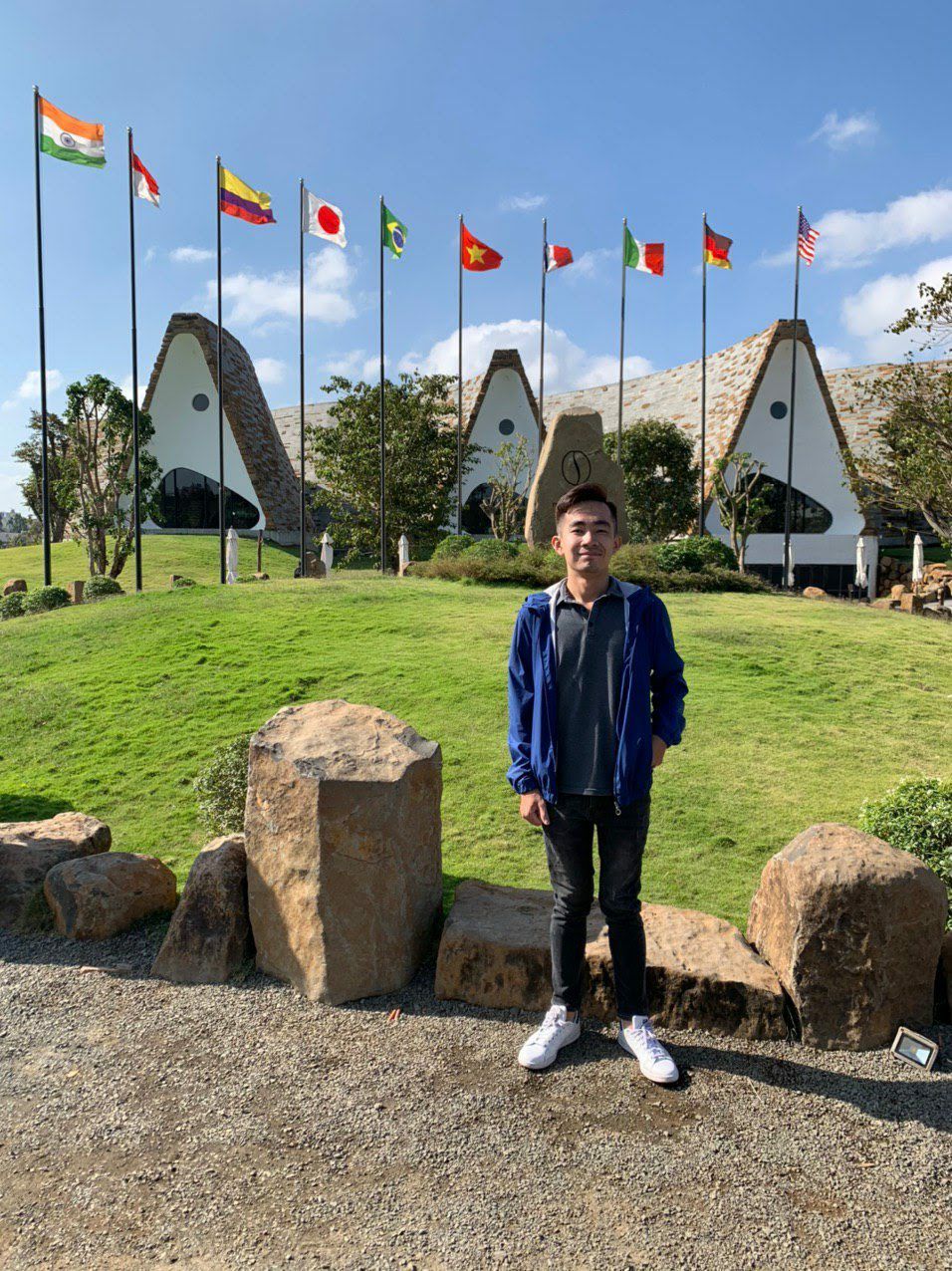 Do you have any advice for others?
I think newbies should be friendly with others because Designveloper's environment is really open and comfortable. Don't put too much pressure on your shoulders, that's how life at work can be more delightful. However, I warn you that do not stay on #uno_drink too long because it will make you lose your focus.
Besides that, I think everyone should prioritize self-learning skills. We cannot always ask people to care for your issues. Thus, we must actively learn things, it's a must-have skill of every programmer.
TABLE OF CONTENTS
CATEGORIES