You guys must be so familiar with our series "Stars At Designveloper" by now, right? If no, this is a series to serve you a better look at DSV-ers' working life, here's a little series named "Stars At Designveloper". On the other hand, it is also dedicated to praising our enthusiastic members.
In today's episode, please welcome Duy Tran – Lumin's team leader, he was one of our senior developers in the company.
---
Could you introduce a bit about yourself?
I'm Duy, leader of Lumin team. I've worked here for 3 years. I love money, I love it so much that I always want to earn some bucks. Therefore, I will do anything to achieve my goal. There are 2 quotes I wrote on our wall which are "OT with passion" and "working for money".
How did you become a DSV-er?
Actually, it was like destiny. I am really bad at school. No studying at all! I was intent to drop out and start my own business. I always told my friends that I didn't know how to code even when graduated.No one believed me! However, I somehow managed to graduate after all. 
After having graduated, I wanted to give this industry a try. After months of reading books, I went to an interview at another company. I saw DSV's website several times though, and said to myself, "This looks cool!" 
While I was working in that other company, I applied to DSV and then, anh Trieu called me. "Let's try this one!" I said.
Back then, anh Hung and Son interviewed me. I looked at Son and thought, "This guy looks so familiar!". Later, I learned that Son, Thai, Cong, and I studied at the same university. 
It must be fate! After the interview, anh Trieu called me at once and said: "Could you go to work next Monday?"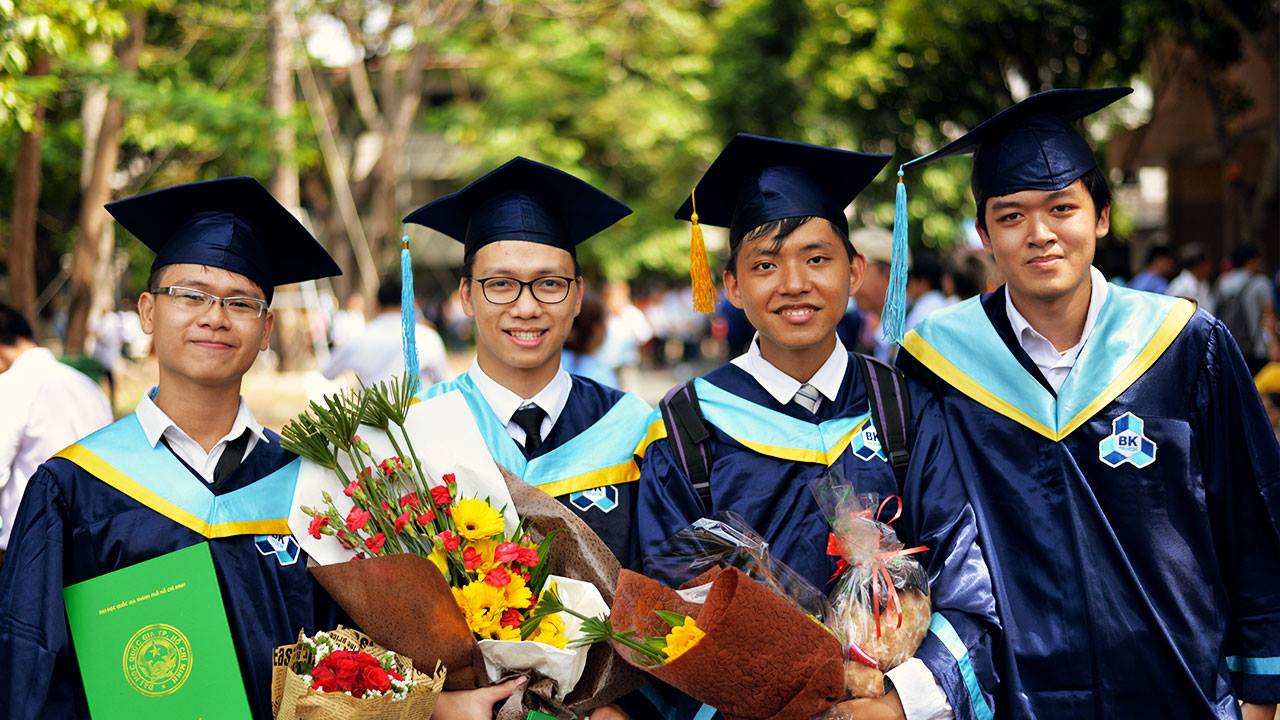 Let's talk about your path to become a senior developer, so what are the good things?
It's really fun to work here. The environment is friendly and enjoyable. However, I started working here when there were less than 20 people, we were really close. And when our company gets bigger 3 or 4 times like at the moment, the atmosphere becomes a little boring. That's why I hope our company can hold on to those old core values.
What are the challenges?
Back in the day, I didn't even know to check out branches on Git. Once, I paired with anh Linh, and he told me that one line I could never forget "Go checking out a branch!", and I asked him "How to do that?" No hope at all! However, I'm quite a quick-minded one. I can determine an issue or figure out the solution pretty fast. Furthermore, I often envy others' success. When I see that people can do anything, I get mad and have to work on the problem better than them. That's why I've been coding a lot since the day I joined DSV. In fact, it's a normal thing if I work 50 to 55 hours a week. There were many times I grabbed my laptop to Kai coffee after work to code some more.
If I don't code, I will read books. It's like I've been addicted to working. I remember once I couldn't solve an issue related to Lumin, I went to bed and even dreamed of it. I dreamed that I was working and resolving that very issue. I hate to be in that state, really tired.
Besides, when you have nothing but a quick mind, you have to strive hard for it. Learn, learn, and learn a lot. Then suddenly, I felt like I love to code and do it all day long. You know, there was a time that I hated going to school so much that my parents had to tell me "Don't drop out, just finish it then you can do whatever you want!"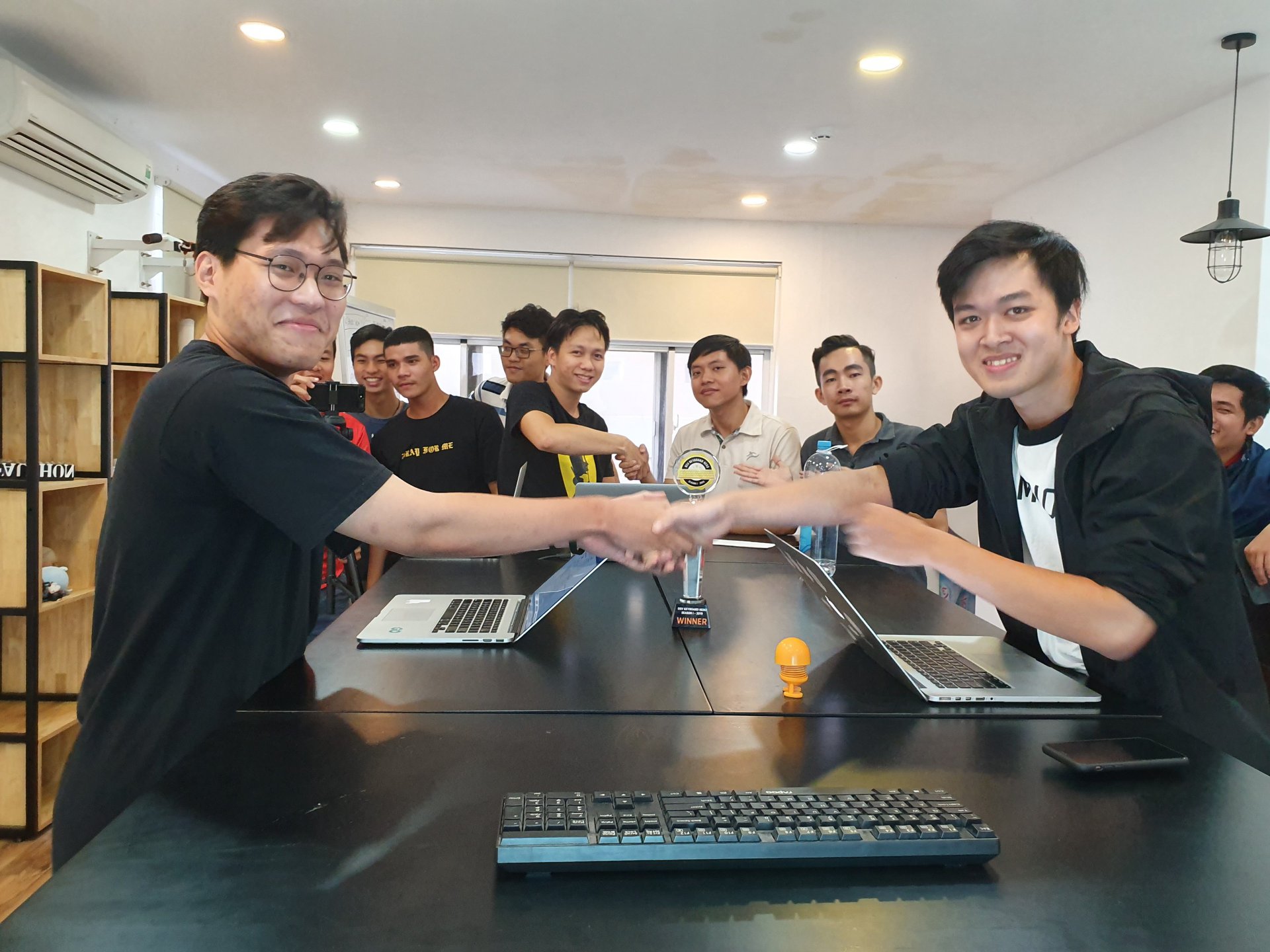 What did you gain from those challenges?
I gained a lot too, like the mindset of self-studying. Because I saw that anh Hung (DSV's CEO) studied, learned and worked his ass off so I had to keep up with him. In DSV, you must try your best when working with other talents.
And what are your main responsibilities?
When I became Lumin's team leader, I still code frequently. I love working and involving in every matter. Sometimes, I thought I should have run this project all by myself. Therefore, Quyen always said, "You should leave some tasks for others!" And on the weekend, I brought my laptop to the coffee shop to code some more. It's like a fixed routine. However, that's what I regret because when I involved too much, the others didn't have work to do, didn't know how to solve a problem, etc. Pity them!
After that, I decided to reduce my workload so that others have things to do and I have more time to take on other responsibilities. While I was just a coder, I'd only write code, but now, being a leader means I must solve other issues. For example managing team, handling conflicts between roles such as BA, designers, etc.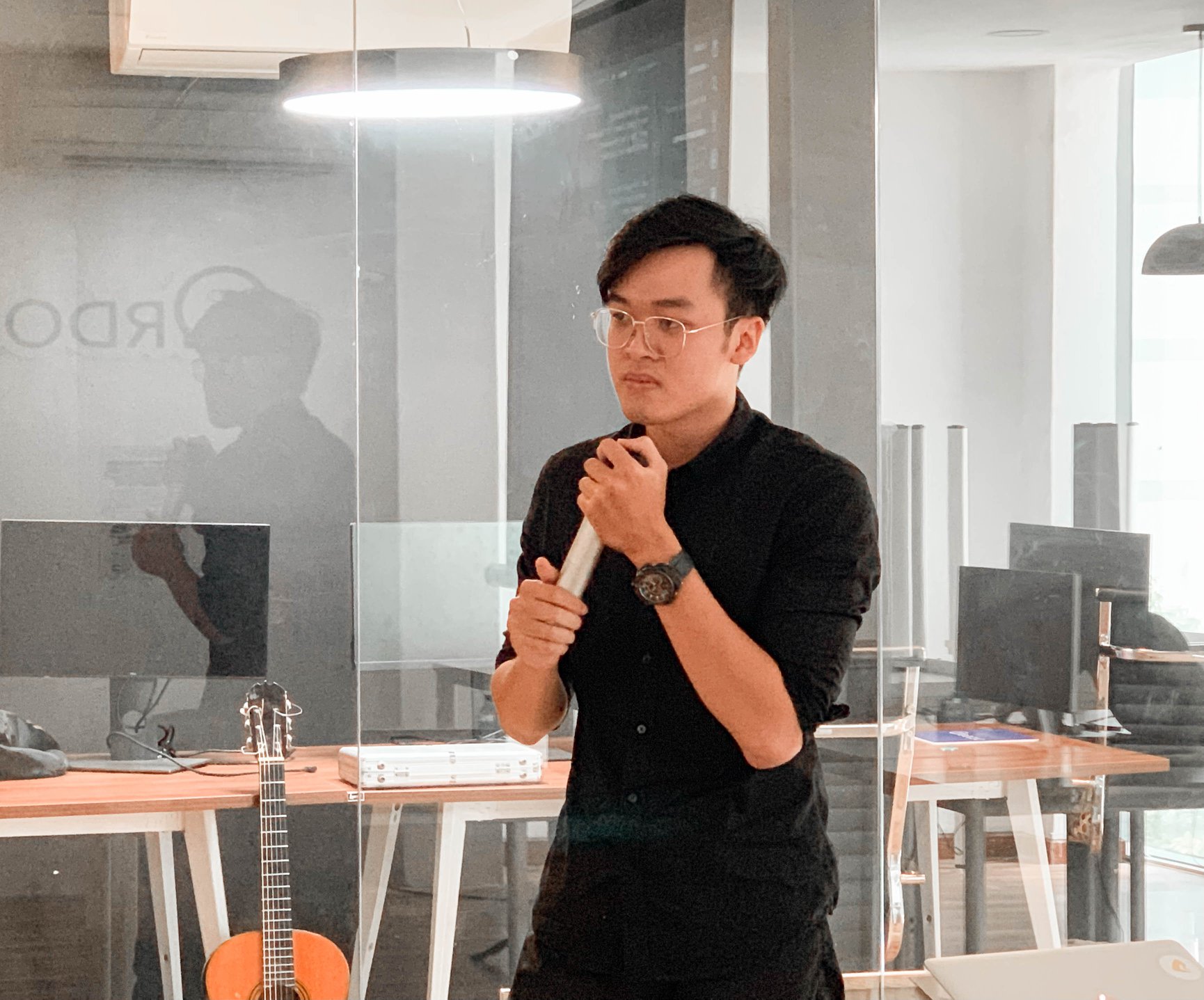 What did you learn from your job?
Working as a team leader is like doing a train driver's job. I have to gain more and more knowledge because when you're a leader if you don't know a thing, how can others be familiar with it? Besides, I have to deal with difficult issues when they are raised, so I need to keep on studying.
What is the most memorable project you've joined?
In the past 3 years, I've joined like 8 – 9 projects. And the most remarkable one is Swell. As mentioned before, I didn't know a thing at the time I started working here, but they assigned me to code for Swell. I was frightened and wondered everything like "what is this?", "how is it operated?". 
There was a time that we had to fix 6 critical bugs. Anh Dương, anh Tung and I must stay until 11 PM to code.
I have so many memories with Swell. One time, I flew to Hanoi and told my co-workers (anh Duong and anh Tung), "I will work a bit less than normal to hang out with friends." However, I still worked like eleven or twelve hours per day that anh Tung told me "Why are you working so much? It's time to out, dude!"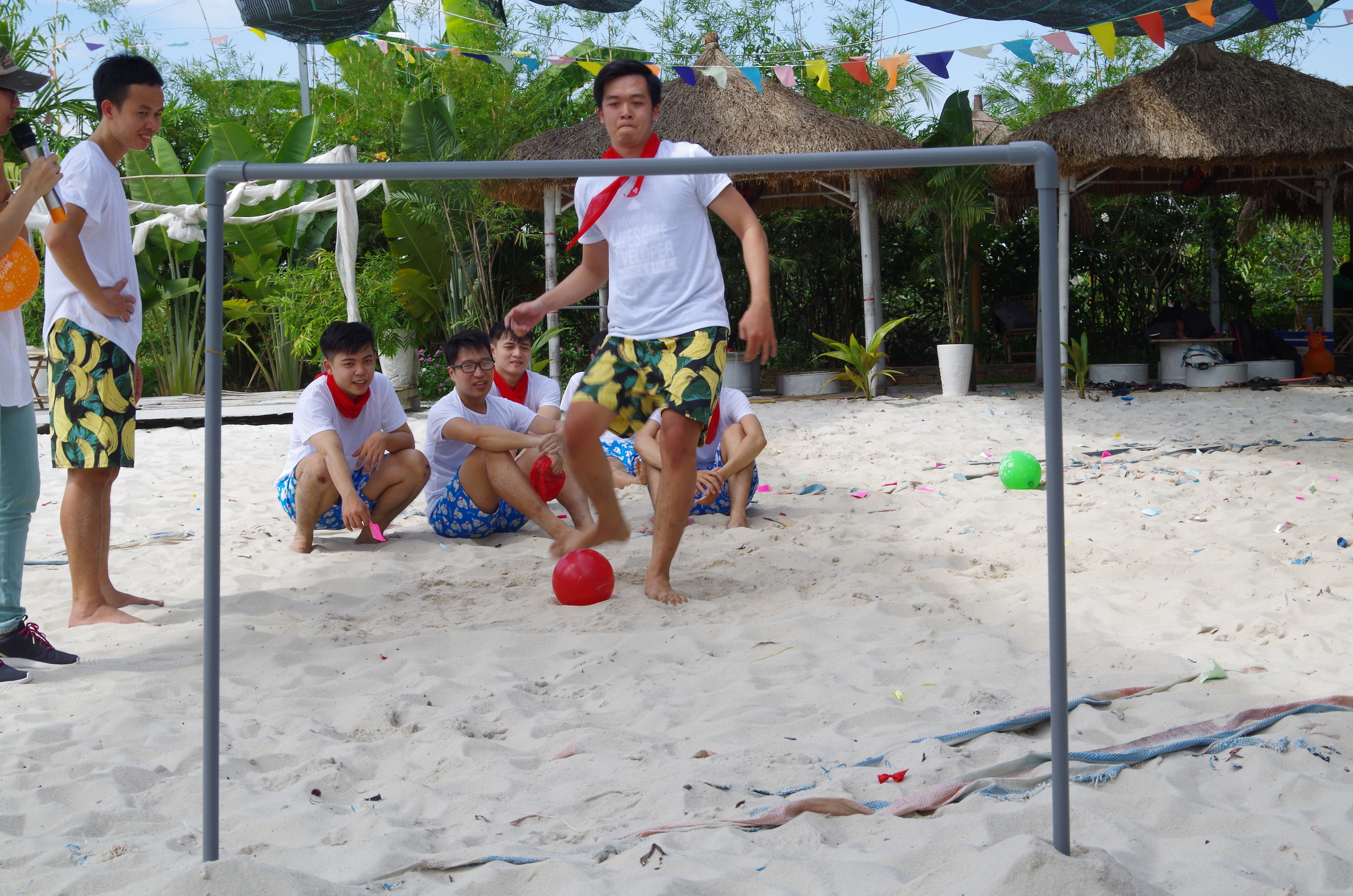 What do you think about the time working at Designveloper?
As for me, that 3-year time is really precious. I really don't know what would I be if I did not work here. At the moment, I am satisfied with everything.
Who do you admire the most?
Regarding working behavior, I like Trường. He really focuses on his tasks. You already know that our company is really noisy, but Truong can work on his job even when sitting next to Lumin team.
As for a good partner, I like Quyên. She can create a relaxed environment to work with.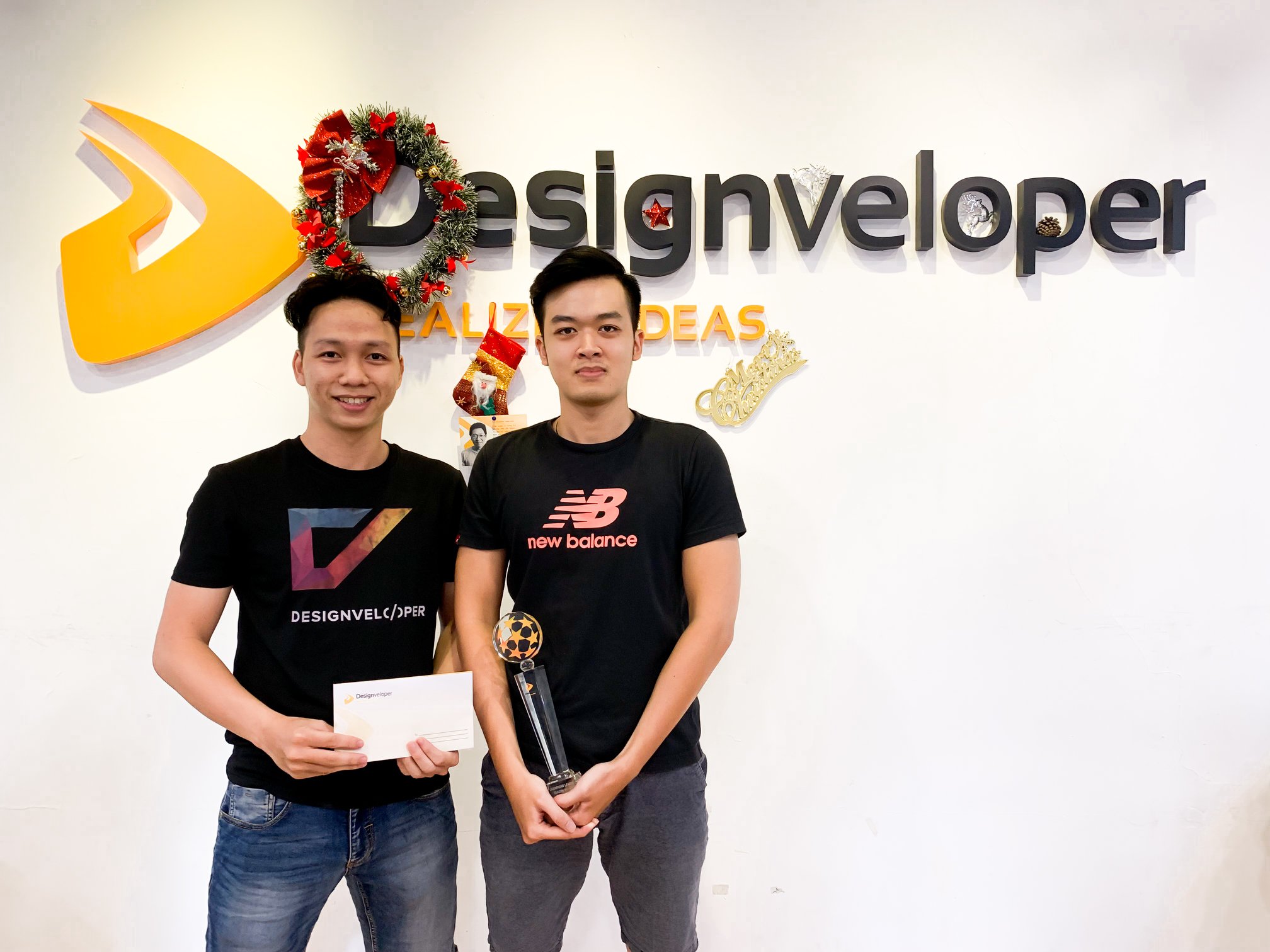 What is the most memorable moment when working here?
I have a lot of good memories here, but speaking of the latest one it'd be the time when Lumin team went to Da Lat. I did not travel with them, however, that time, Lumin product just crashed. It's funny because I stayed in Saigon to worked but when PMing them, no one cared and there was no reply too.
Advice for others?
My advice is that you should not merely concern over salary because that's not the only factor to compare. You should consider other things like benefits, knowledge, skills gained when working at DSV rather than just the salary.