People always say that a company is not just a workplace but where we can interact, communicate or even find our best buddies. And Designveloper is that very place. Because we don't just work here, we play, run, read, etc. with our colleagues.
And perhaps these activities might never happen without the presence of our very active clubs. Let's read on and find out what those clubs are!
Three Major Clubs
1. Football club
DSV Football Club is the first and the oldest club of Designveloper. Our very first members such as Hung, Linh, Trieu, etc. were the ones who founded it in 2013.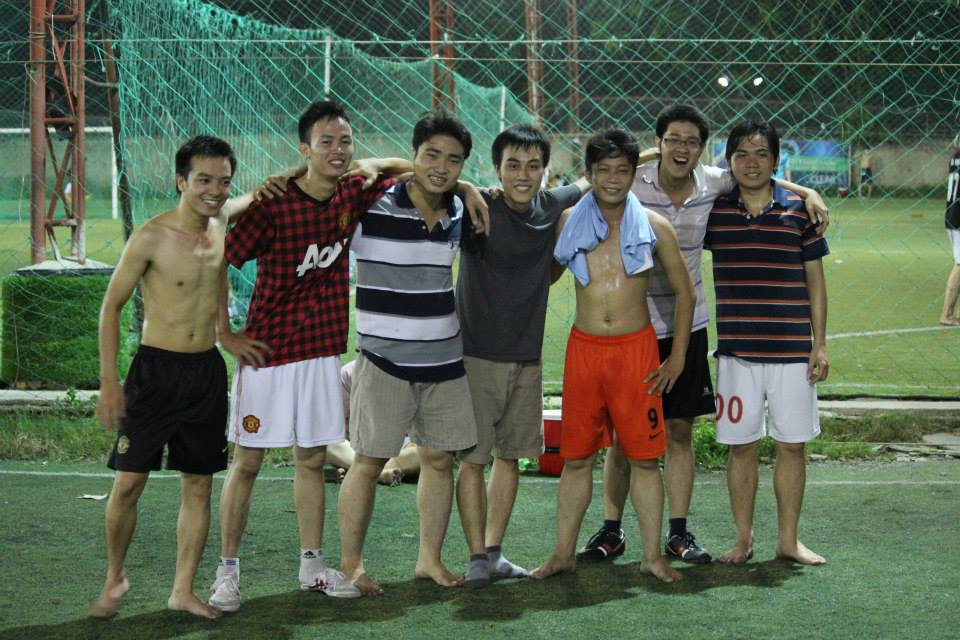 After 6 years of running on the field together, in 2019, the DSV Football club finally had a great chance to host a football championship between 4 software companies in Ho Chi Minh City and became the winning team of this very event.
Its 16 members play on Friday at 6:00 PM every week. Besides that, as mentioned above, since 2019, Designveloper has organized and participated in several small tournaments.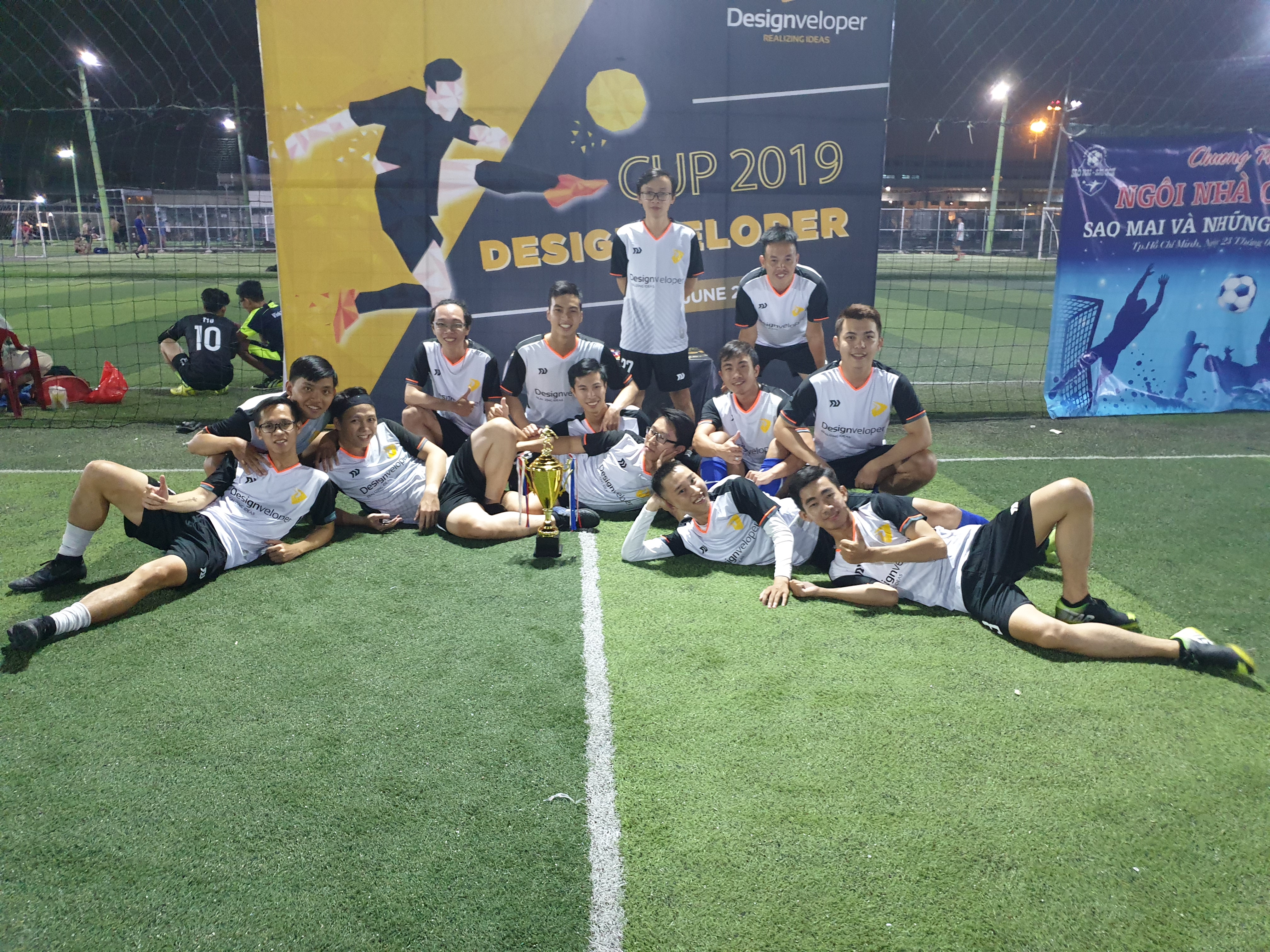 Linh Duong is one of the very first members of the DSV football club. I asked him what were the best memories and he said:
"This happened when the main office was still in Bau Cat. Normally, only some DSV-ers come to the field but since we just made the very first company t-shirt, all the male members got there too. We did not play much, it's all screaming, yelling and laughing, making the field just like a kid's playground.
Back then, anh Hà was the striker. He just stood near the goalkeeper, talked to him and waited for a chance to score. And people called him "sát thủ vòng cấm" or "the killer of the penalty area".
Anh Hùng would hold a meeting to train his team members and come up with some tactics, the diamond for example.
Anh Rắc was "kèo trái số 1". It means he would lead the ball and pass it to his left leg then shoot. Everybody knew he would do that but not many of us were able to stop him.
The latest tournament was the Designveloper Cup 2019 and we were the champion. It's all thanks to the solidarity of our members. This was the first time our ladies came to the field too."
Recommended reading: Keywords You Should Know When Working at Designveloper
2. Running club
In the autumn of 2017, the running club was kicked off with 3 members: Son Le, Cong Pham, and Linh Dung. In fact, it was not a club or anything, just 3 DSV-ers who wanted to train themselves.
Later, an official club was established. At the moment, it has 7 permanent runners and several guest members.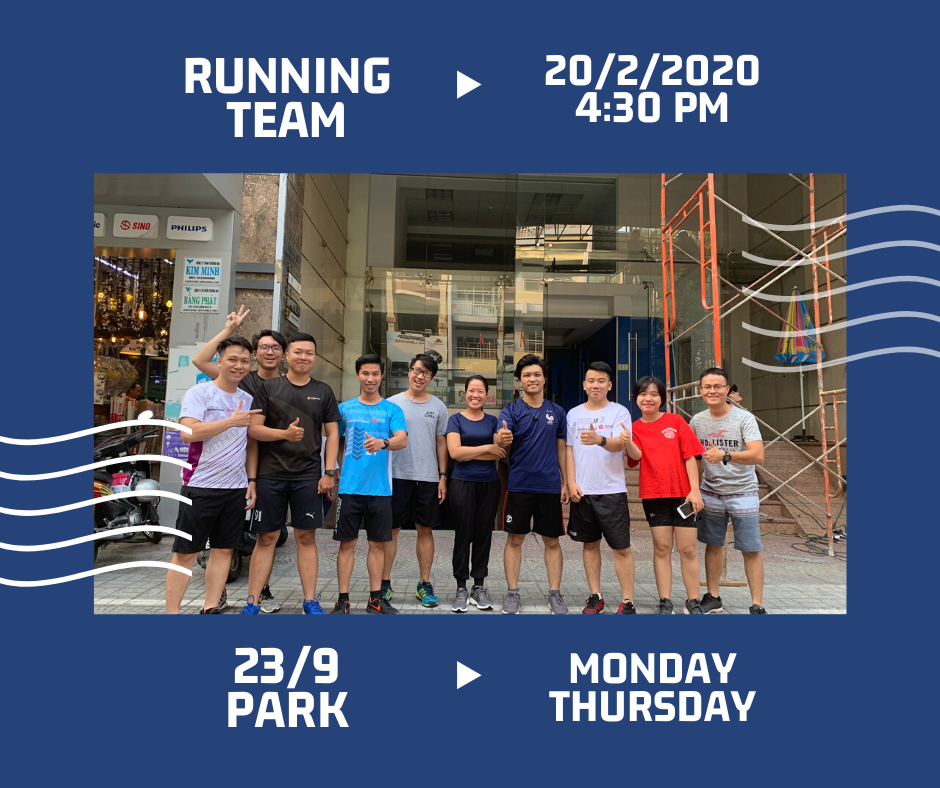 Its members will gather at 4:00 or 4:40 PM every Monday and Thursday and run in 23/9 park.
In early 2020, 4 core members of the club – Son, Tin, Long, My – joined the HCMC Marathon and achieved medals of the 5 km and 21 km run.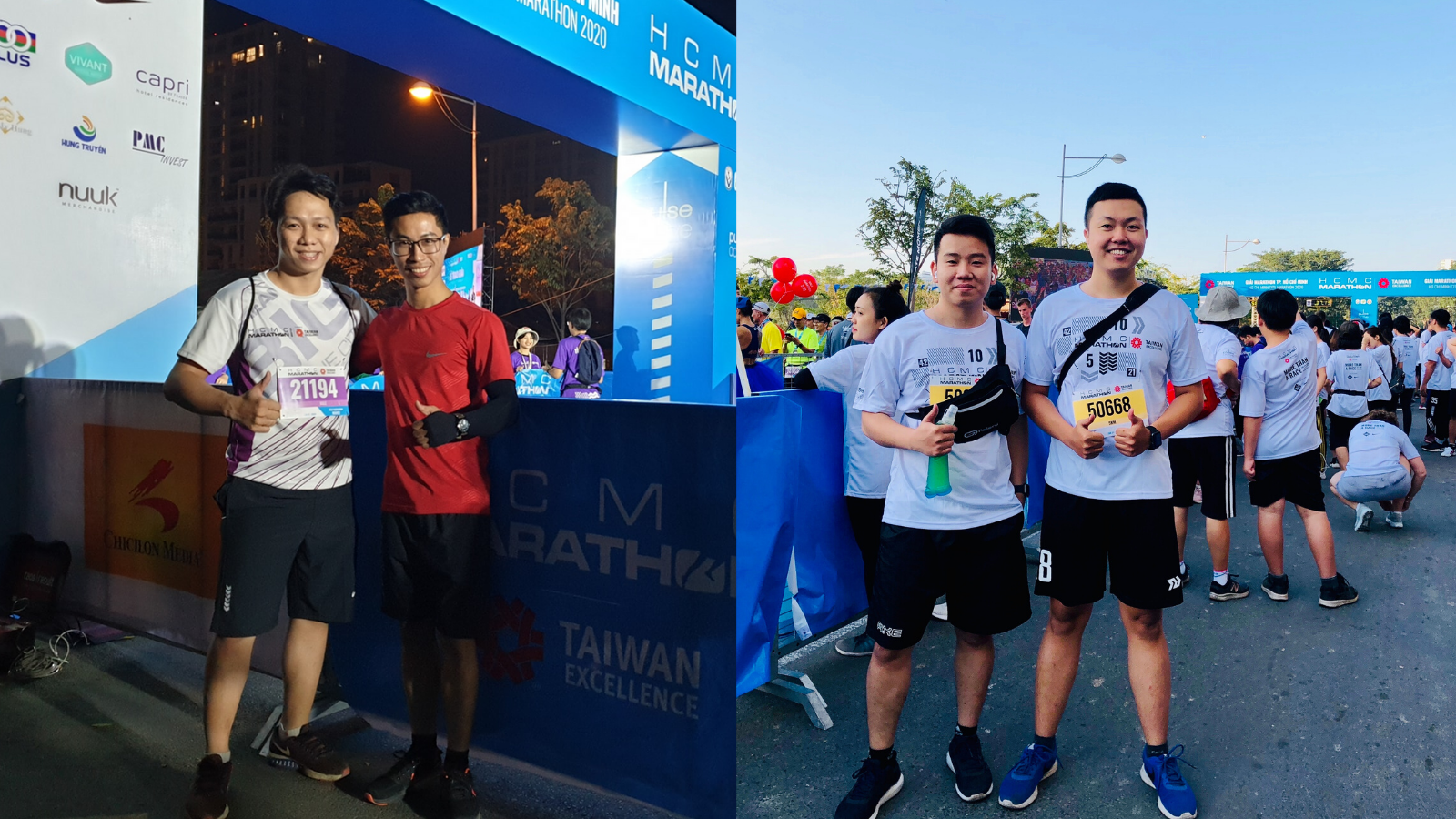 For the summer of 2020, the club has planned to participate in the VNExpress Marathon Quy Nhon 2020.
Tin Tran is the best runner of the running club. This is what he shared with us!
"I started running when I was in grade 7. Then in grade 8, I lost in a running game in my school. There were only 200 meters more and I was the lead runner and about to hit the finish line. However, because some students from other classes said that they would beat me if I dared to win, I was so scared to run any more. That's why I walked that whole 200 meters and was the last to hit the finish line. From that moment, I gave up running and turned to football.
At first, I just played football with other DSV-ers on the weekend. Then one day, anh Duong added me to the running club group. Back then, the team members were just anh Sơn, anh Long, anh Duong and me. And I fell in love with running all over again.
I'm so glad that there are more and more DSV-ers joining us and that I had many chances to participate in a bunch of marathons. What makes me so happy is that I was able to finish a half marathon (21 km) earlier this year. Thank you, Designveloper! And thank you, Steve Le (Son Le) for encouraging me so much!
In the near future, I will sign up for other marathons to collect some more medals. I think running is a good way to achieve good health so you should try this one too. I wish that our running club will have more and more members as well as establish new records every day. I love you so much! <3"
3. WECARE
In fact, WECARE is not really a club of Designveloper, but Designveloper has always been a great sponsor that helps the team organize a lot of activities for DSV-ers.
It was November 2019 when 2 DSV-ers came up with the very first social activity (SOACT1): Sharing is Caring. This was an event that the team went to Dieu Giac Orphanage and brought more than 80 gift sets to the children there, had lunch, did house chores and played with them.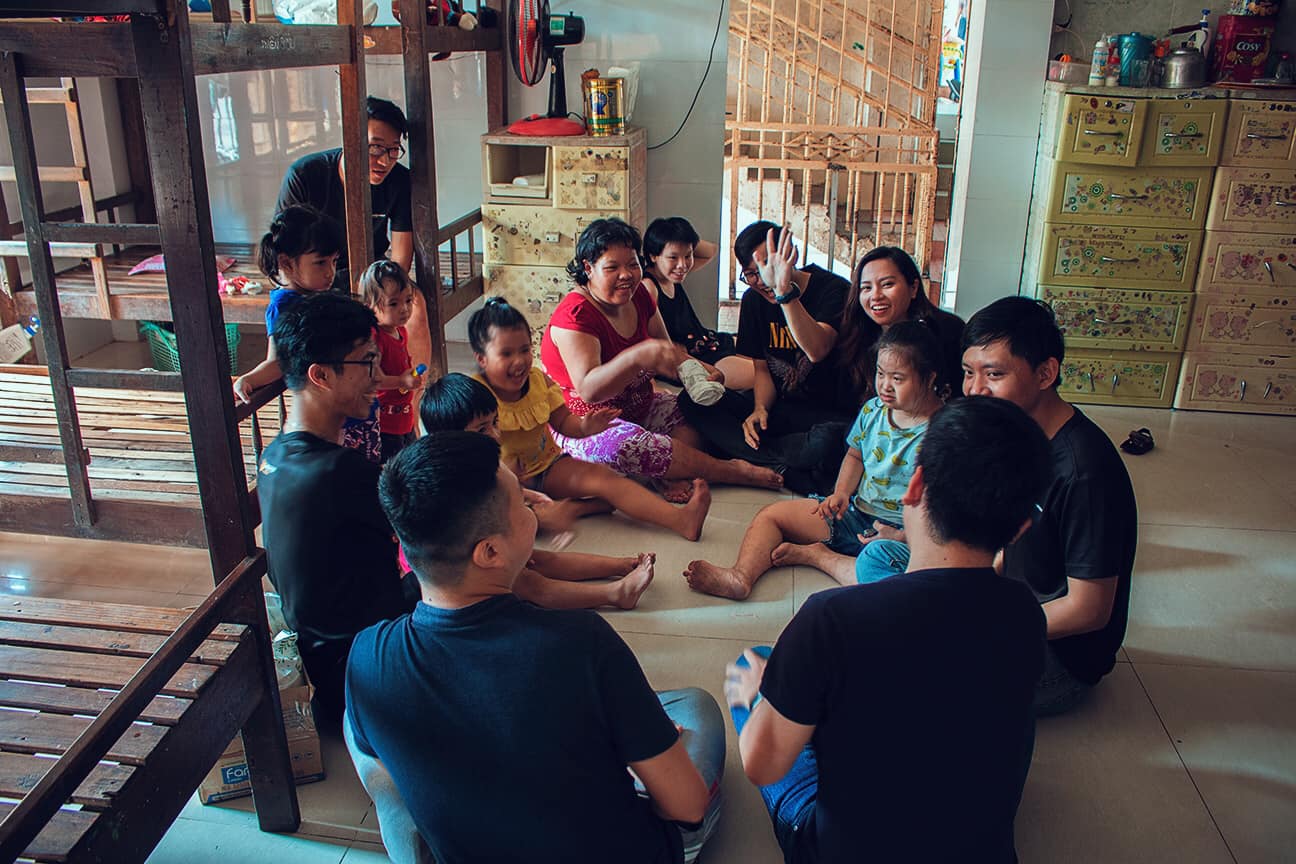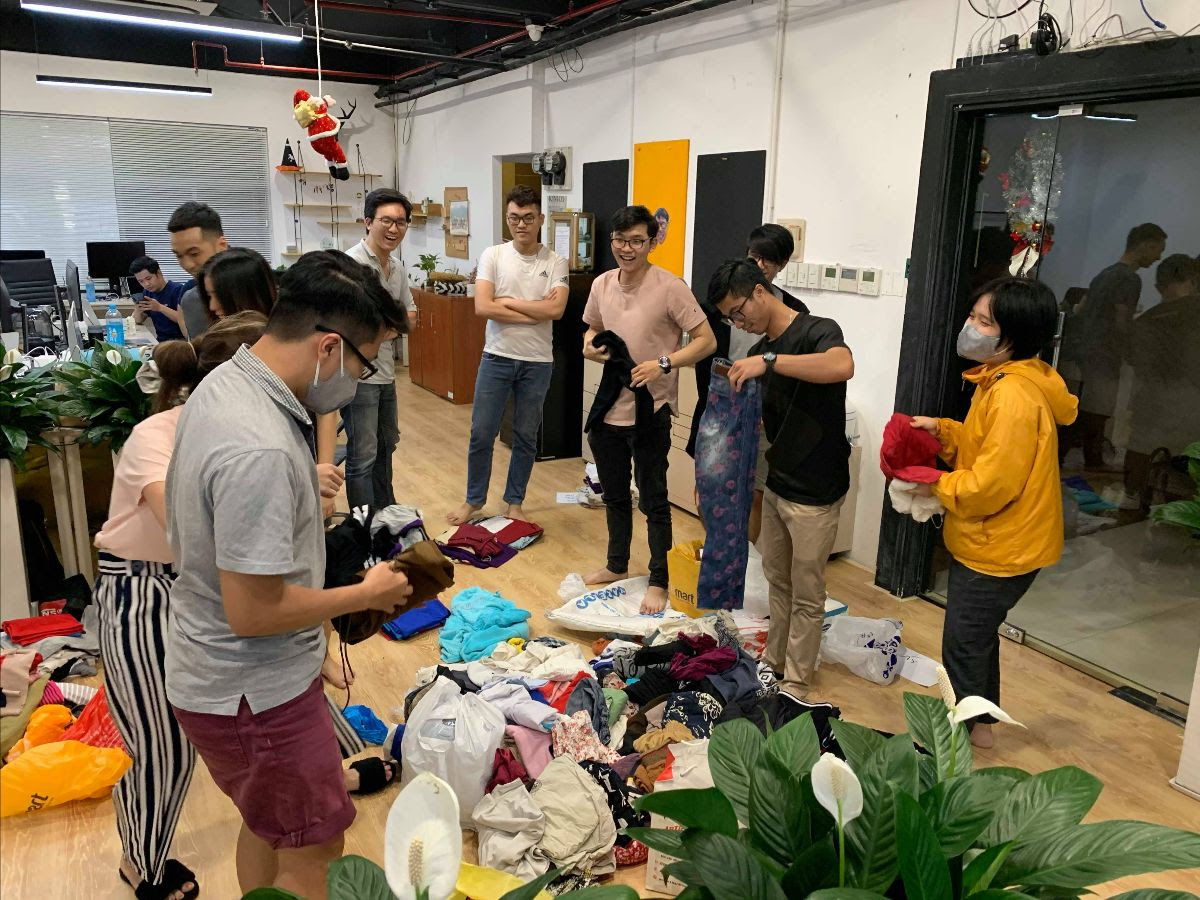 Up to now, WECARE has done 4 more social activities which are:
SOACT2: Winter Social 2019

SOACT3: Spring Clean 2020

SOACT4: Chú Hải

SOACT 5: Social Distancing Magazine
Mai is one of the co-founders of WECARE, let's see how she feels when running all these activities.
"WECARE's activities will be varied every month. That's why the feelings that each of them gives me are really different and various. Sometimes it's difficult because besides all the support and helps, there were criticisms too. However, when it comes to memories, there are a lot, both happiness and sorrow.
I felt happy when seeing orphans' brightest smiles at the moment our members played with these kids, helped them cook, push the wheelbarrows and chop wood.
I felt happy when seeing donated clothes lying all over the floor, then DSV-ers gathered around and folded everything neatly to send them to the rural area.
I felt happy when seeing red envelopes being hung, stickers getting stuck on the wall, and people arranging flowers in the middle of the office.
In fact, not every memory is happy. Once, I and two DSV girls (Trang and Huyen) went visiting Mr. Hải – he was the security of our building and he got lung cancer – after collecting a small amount of money for him. While we were talking with Mr. Hải, suddenly Huyen burst into tears. We asked why she was crying but she couldn't speak. However, I know the reason was that she pitied him. It was also the last time we had a chance to see and talk to him. A few weeks later, we heard that he's gone and that's when an obscured sorrow came to me.
Even though sometimes, the results were not as good as we wanted but we did every we could.
But most importantly, we did not lose the chance to do it. And we did it without hesitation.
More or less, perhaps, people like Mr. Hải or the orphans wouldn't feel like they were left behind because there are people who cared about them on time."
Other Clubs
1. Book club or DSV-books
At the moment, the book club is still just a MatterMost channel and has not had any official activity. However, its members are really fond of books. They often exchange books and review what they've read on this channel. Some of the most active members are Nhi Tran, Thang Nguyen, and Trang Tran.
2. FIFA
In Designveloper, we're crazy about FIFA Online. Though there is lots of work, the team always finds time to compete with each other. Besides these playtimes, DSV-ers also have a chance to join the DSV FIFA Championship twice a year.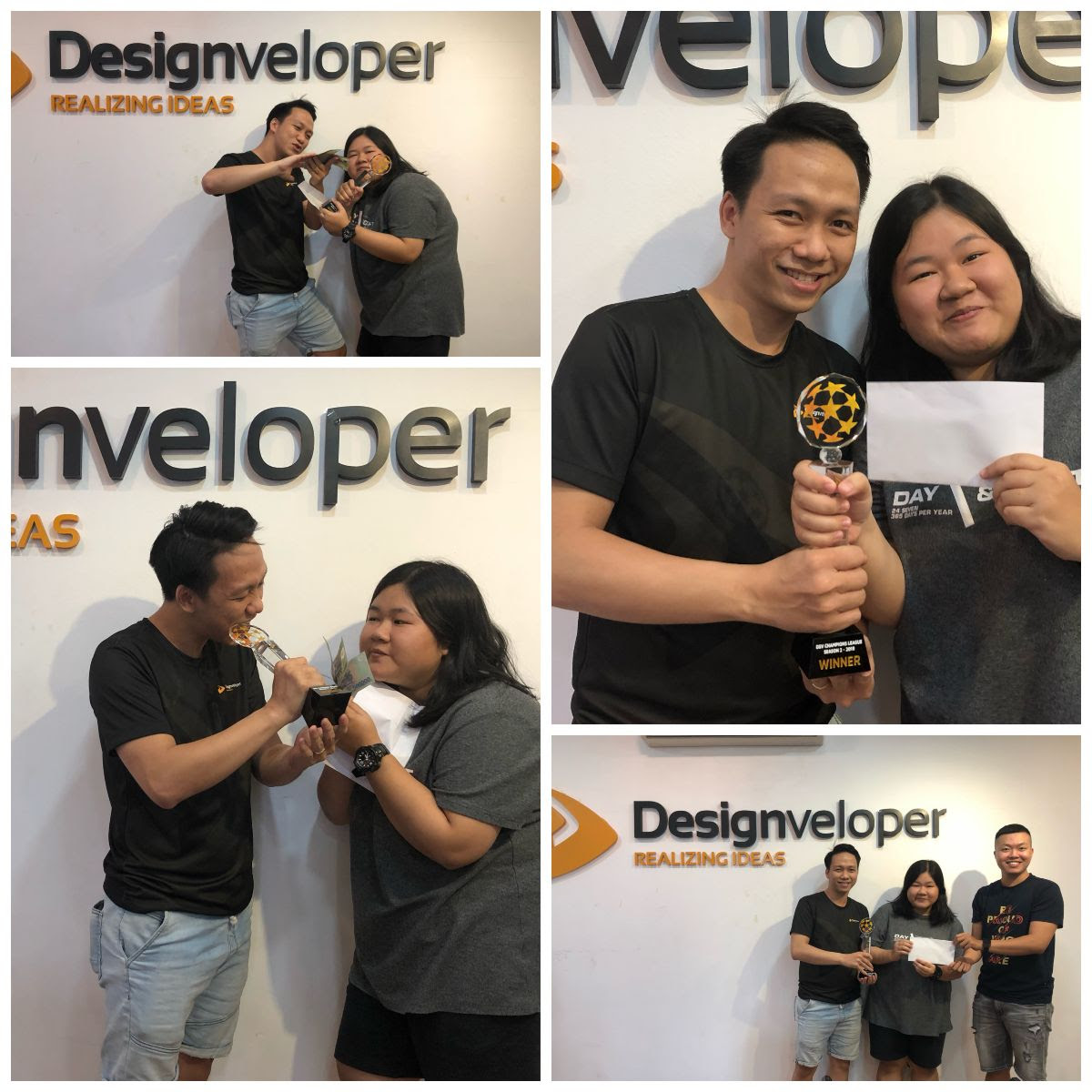 ---
We hope that the information and these stories will give you a more vivid look at several Designveloper's clubs. Don't forget that we are longing for new team members, click here to find out all the vacancies at the moment.
TABLE OF CONTENTS
CATEGORIES