Today, let's have a talk with Huy Mai. He is our QA Manager and has been with us for 2 years. Let's read on to find out how he is doing.
Let's start by introducing yourself! 🙂
I'm a Saigonese. Before working in Designveloper, I studied at the University of Nottingham, United Kingdom. Then I flew back to Saigon I hadn't done a thing but hanging out for 6 months. Half a year just to play around. It was not until 2016 that I worked as an intern for another company. Then I became a developer in Designveloper in June 2016. 
My major was computer science. I learned how to code a lot, it accounted for 60% of the curriculum, and the rest 40% was the scientific stuff. Normally, people who graduated from that major would do things related to researching or developing and accelerating technologies, such as AI development, not what I am doing right now – software development. In short, that major is overkill compared to software development. And after I had finished my studies, life just took me here.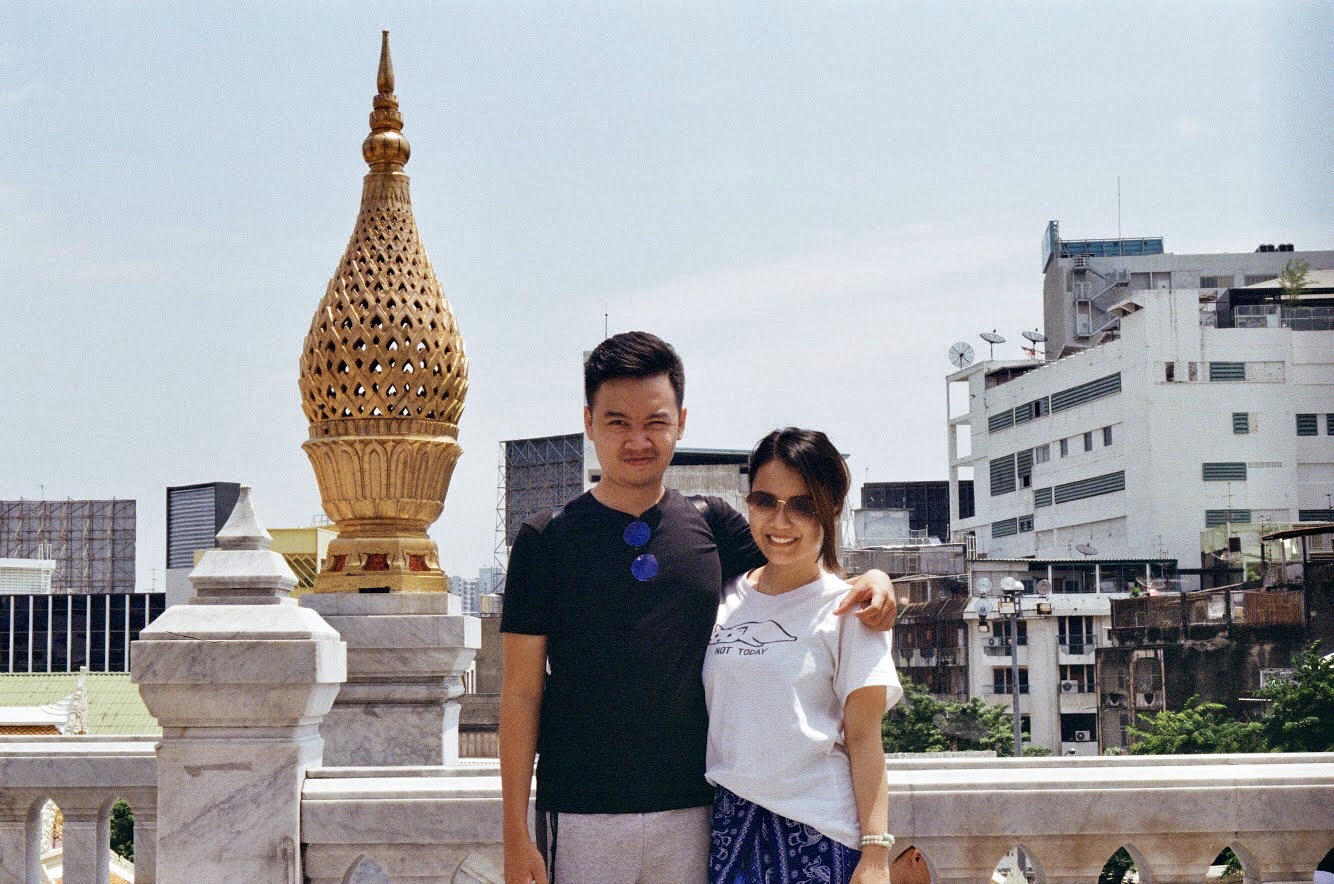 Regarding habits, I like working with music, I'm a music producer myself. When I was studying in the UK, it was just 30% learning and 70% making music.
Basically, that's it. Plus, swearing like a sailor and about to get married.
So why didn't you study music from the very start?
Because those industries like music or art-related jobs are unstable, they are somehow risky. Meanwhile, I need something that is more stable. At that time, I loved these two equally, so I chose to study computer science and as for music, it'd be a hobby, just like what anh Hùng was doing. And I still produce music up until now.
What is your story of becoming a DSV-er?
It was a bit strange. Long story short, I did not remember how I knew Designveloper, but I learned that this was an energetic, young and wild company. At the time, I had worked at another company for about 2 months and then applied for Designveloper. At that point, he didn't give a call, I did not care a lot and kept working at the current company though. If I was right, it was not until 5 months later that anh Rắc called and interviewed me. Then, he told me to go to our office and had an interview with anh Hùng, and I passed at once.
What are the difficulties?
There are a lot, but they change as my job changes. For example, in the beginning, I worked as a developer. I knew nothing, so the obstacle was the learning curve at that moment. I had to learn and work at the same time, and my workload was really heavy. After that period, the obstacle gradually became client-related stuff. You know, there are several types of clients, good ones, annoying ones, etc. At some point, I was still coding but started to work with clients more often. After a while, anh Hùng and anh Hà told me that I should take on tasks that aimed to develop our company. That's when those difficulties shifted to internal management, company operation, drafting policies and procedures, etc. In short, every task has its own difficulties. Now, there is still a lot, but if life has no obstacles then there are no motivations and everything will become boring.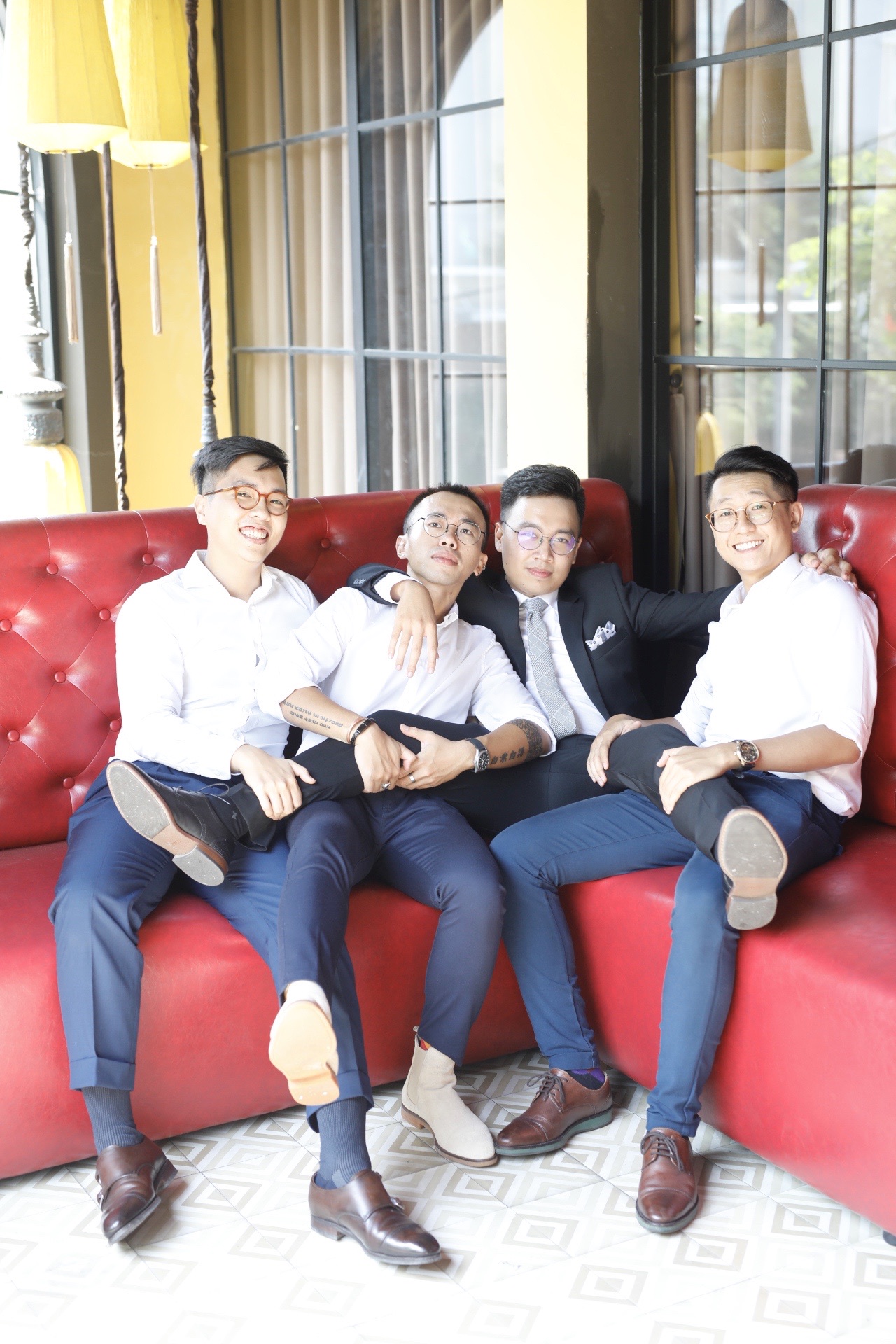 Normally, I consider difficulties challenges. And my tasks become more amusing.
The greatest thing about these obstacles is that I could gain experience after solving them.
For example?
They are minor experiences like not "push force" to master branch or how to handle clients. Those experiences maybe not really significant but when there are a lot of them, what I gathered is considerable.
What are your main responsibilities?
Let me talk a bit about QA first. People are often confused between QA and QC, they think a QA's tasks are just like tester's ones but it's not. Actually, when I want to maintain the quality of a product, I must make sure that all the procedures of making it follow a quality standard. At the same time, I will guarantee that our working flows go smoothly and seamlessly. It's not just about software development but also company operations including policies, internal operation, internal communication, etc.
Sometimes, my tasks are overlapped with anh Duong's ones. If that happens, we will have a discussion. Normally, anh Duong and I will work together when it comes to those overlapped tasks. However, if the task relates to procedure, anh Duong will be the one who pushes me, and I am the one who is responsible for that task. 
At the moment, I am gradually taking on the job of Project Management. Soon, I will be responsible for managing all the products of our company. CV Simply is the product that I focus on working the most right now. The obstacle here is lacking developers, as a result, the progress is not stable, but we are improving steps by steps.
What have you learned when working here for those 2 years?
Regarding code, there are a lot. Back in the day when I just joined here, I applied for front-end position but at the moment, I'm almost a full-stack myself, I know how to do front-end, back-end and even DevOps by now. Maybe my knowledge is not as deep as others, but wider. And when I work as a QA manager, I learned how a company run, all the behind-the-scene work that other employees do not aware of. These tasks are kind of complicated, for example, working with clients, or financial things.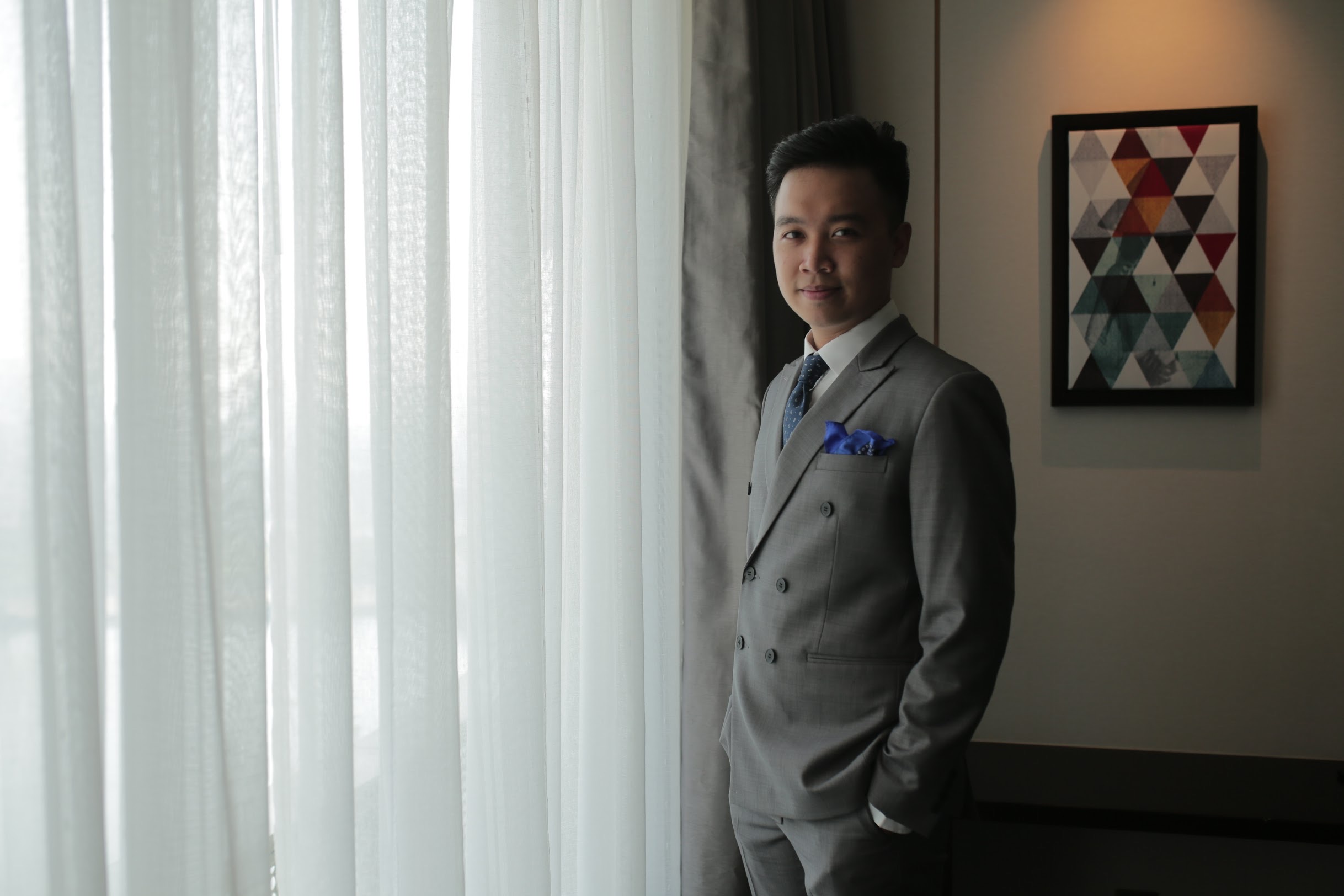 My job somehow used to relate to human management too. There were many complicated HR tasks like how to make employees' benefits and the company's benefit balance. It's like the HR department is a bridge between the company and its employees, and they have to make sure that all parties have fun. That's what I've been learning.
Before all of these, you did join several projects, right? Which one makes you interested the most?
Perhaps Song Nhi because it was really intense, maybe the most intense project ever. I worked with anh Hùng back then. There was a day that I can never forget: we worked from 8 AM, only took a break at 7 PM to have dinner and then came back at 8:30 PM, then continued to complete the task until 10 AM next morning. When everything was done, I went home and slept until the evening at once.
So what do you think about those 2 years?
Fun and useful. I gained a lot of knowledge and experience. Two years well-spent.
Who do you admire the most?
Anh Hùng, I thought. Because, as I've mentioned earlier, I love working with computers and music at the same time. And in our company, there's only one guy who has the same habits as me. Now he leaves Designveloper and flew to the US to learn music. Well, I admire anh Hùng. He's great at almost everything: coding, company operation and, music.
What is the most memorable thing when working here?
That's a difficult question because there are a lot. This one is not really a memory but still memorable though. Before joining Designveloper, I applied for the position of a front-end developer and when I passed, Son Le was like my supervisor.  However, he always assigned me back-end tasks, then I had to learn everything all by myself. Eventually, I became a full-stack developer thanks to him.
F*ck you, Son!
Actually, love you lots.
Do you have any advice for others?
Our office used to have a board that included quotes from employees. My quote was "common sense is underrated". Common sense is unwritten knowledge or standard that everyone should know and follow. For example, you should throw trash on the bin, respect personal space when queueing, turn on the signal when turning left or right. Or when it comes to offices, saying "thanks", cleaning your desk before leaving or informing your teammates if you cannot join the meeting on time.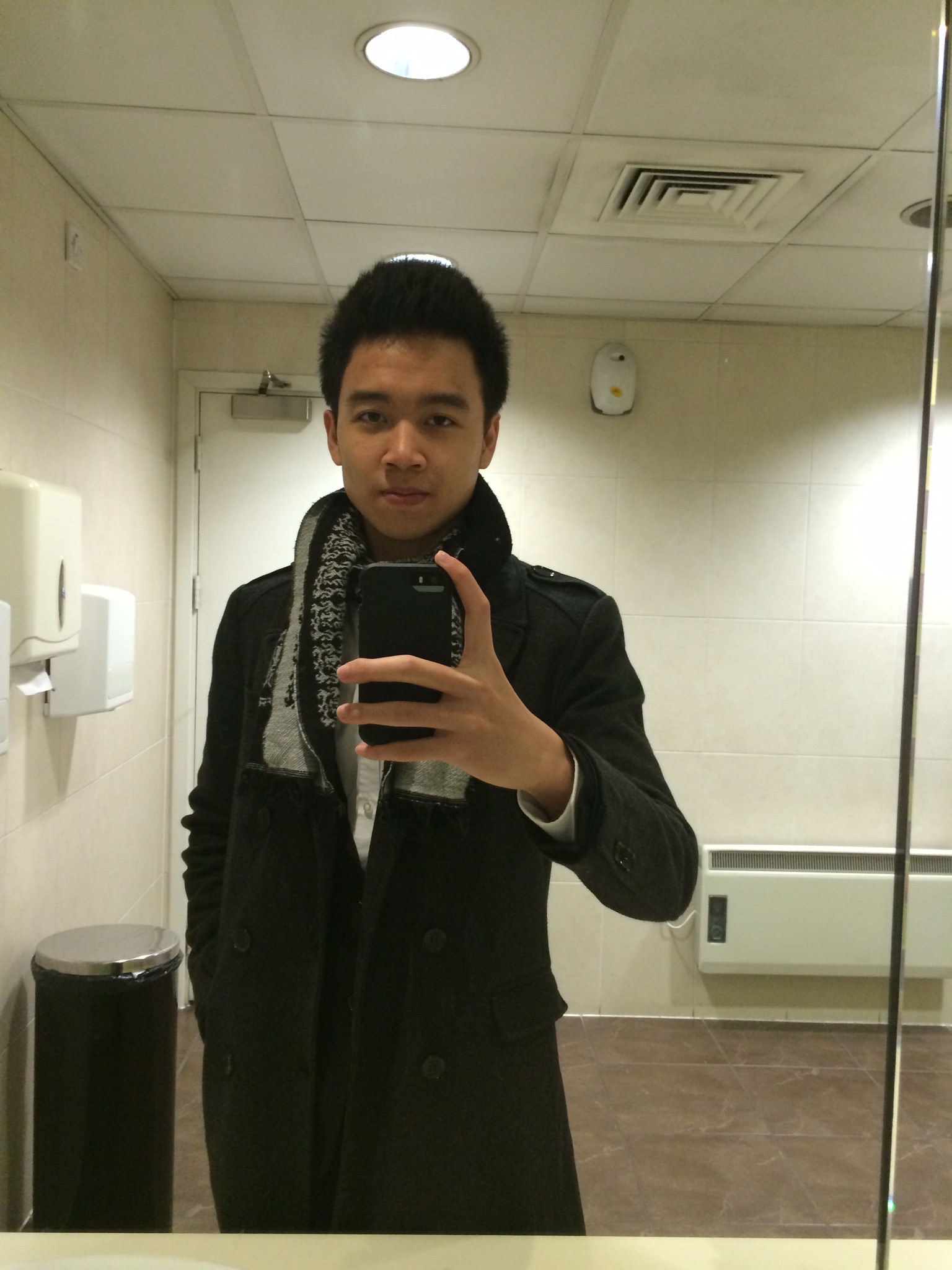 Besides skills, I believe you need to have common sense to make it further in your career and also in life.
TABLE OF CONTENTS
CATEGORIES