Last week, I found a really funny video on CollegeHumor. In it, comedian Brennan Lee Mulligan plays Skype's CEO while he is trying to keep his cool during a commercial shoot. The only reason for the anger is that it seemed like Skype lost users to Zoom when Zoom vs Skype was a hot topic during the pandemic.
This funny video makes you think about a serious question: Why couldn't a well-known brand name like Skype compete with Zoom, which was started a decade after Skype? Why did "Zoom" become so popular that it's now turned into a verb, like in the phrase "let's Zoom"? How did Zoom take the world by storm? Even though giants like Microsoft with Skype and Teams and Google with Hangouts were already in the market?
Maybe the best way to understand this race of Zoom vs Skype is to go back in time to when the first tools for videoconferencing started appearing.
A Brief History of Zoom
Eric Yuan came up with the idea for Zoom in 2013. He is a software engineer from China who moved to the United States in 1997. His expertise and goal for his career were to improve and make videotelephony software easier to use and more effective.
At first, he got a job with WebEx Communications. At the time it was a small company just starting out in web conferencing. Yuan was one of the most important people on the team that made the software for WebEx's video conferences. WebEx was one of the first options for video calls because there wasn't much competition in the market. But it didn't look like WebEx was going to be a startup that could grow and take over the world. In 2007, Cisco System bought the company for $3.2B. Yuan still worked there, and he moved up the corporate ladder to become the Vice President of Engineering. Under his leadership, the number of engineers on the WebEx development team grew to 750, and the company's annual revenue reached $800M.
But WebEx has some problems that make customers unhappy, such as a connection that isn't always stable, slow audio and video transmission, and a difficult installation process. Also, competitors started to show up, and new technologies started to change things. When faced with a problem like this, Yuan tried to get the management to change the product. But his idea was turned down, so he left the company. When he left, about 40 engineers followed him, those who shared his goal of making a better video conferencing tool than WebEx. It's Zoom, of course.
Not only did Yuan's coworkers at WebEx believe in his plan, but so did the investors. So, he was able to get $3M in 2011 to start his idea. After two years of tweaking, beta testers were happy with the product. In January 2013, Zoom was released to the public.
From the beginning, it was a huge success. By May 2013, Zoom said they had 1 million users. With the launch, they were able to get another round of funding, this time for $10 million, and the company's value was $25 million. And by the end of 2013, the second round of funding gave them $6 million more and doubled the value of the company. In the next year, Zoom said it had 10 million users.
These numbers show that Zoom was a strong and likely candidate to become a Silicon Valley unicorn. Still, the question is, what makes Zoom so popular vs strong competition such as Skype?
Zoom's Recipe for Success
Yuan learned a lot during the time they worked for WebEx. He talked to a lot of customers to find out what hurt them, and he came up with the idea that customers must always be happy. Most of the time, he does live up to this philosophy, and he has even replied to the tweets of angry users.
1. Features that make Zoom stand out 
The company's business decisions are based on this "customer-first" philosophy. Zoom's 3-in-1 package, which includes HD video conferencing, mobility, and web meetings, is easy to see. It costs only $9.99, which is cheaper than other options that only offer 1-2 of these features. Zoom worked with different browsers, such as Chrome, Firefox, and Safari. It also found the device right away, so there was no need for versions for Mac or PC, and it used so little data that it worked well even when the internet connection was slow or weak.
Zoom opened up its market to businesses as well as individuals. So that it is easy for businesses to use Zoom. The process of setting up Zoom has become easier.
One thing about the quality of Zoom video calls is the 150-millisecond rule. Oded Gal, the Head of PM at Zoom, said that the lag time must be less than 150 milliseconds for a video call to feel as natural as possible. The Zoom team knows this, which is why they worked so hard to make sure that this number never went over 150 milliseconds.
All of these things are in line with Eric Yuan's belief that customer satisfaction is the most important thing. Unlike Cisco WebEx, Zoom knows what its customers want, and its technology and customer service meet those needs better than those of its competitors.
2. Zoom vs Skype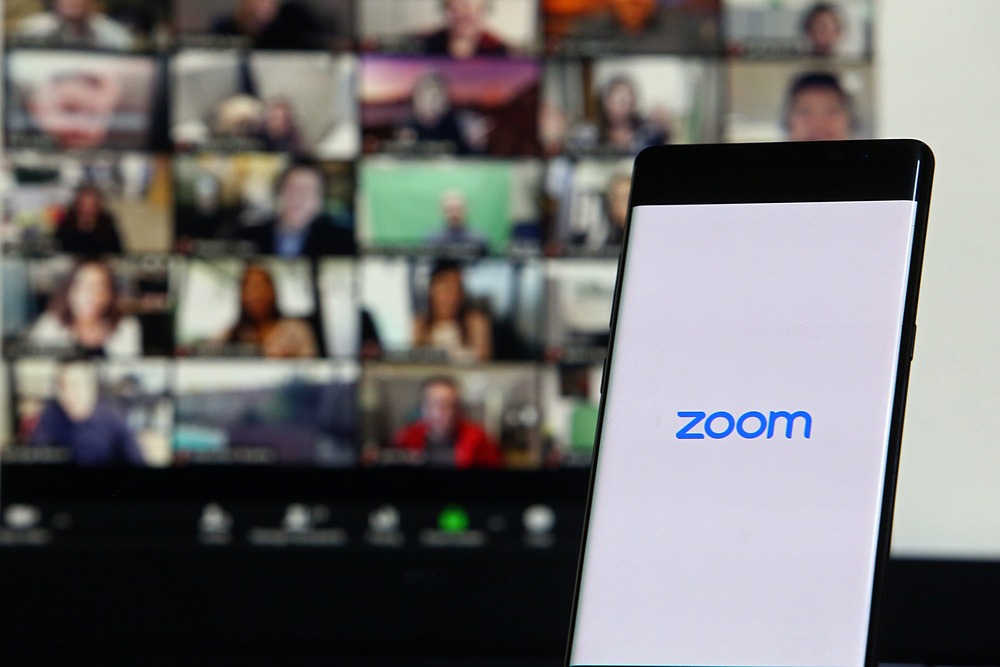 Zoom had a good chance of winning vs Skype in video conferencing because of three things:
It was made to be a video conferencing tool from the start, while Skype started out as an audio-only service and then added video, which turned out to be expensive.
Skype used to charge for some features that Zoom now gives away for free, such as group video calls. Microsoft saw this and decided to turn these paid features into free ones.
Zoom's developers knew they needed an app that works well on many different devices and platforms (which is also one of the drivers of progressive web apps). That's why it's important to them that users can start using the service right away, without having to sign up or install anything. You can join a video call right away if you have a URL and a web browser. Maybe Skype failed because it didn't pay enough attention to the customers' need for convenience.
Yuan was right, as time has shown. Every business wants to make money, but only a small number of them do. Zoom made it. It became impossible to stop. Even though Zoom wasn't actively looking for money, they got $100 million in Series D funding in 2017 and were finally valued at $1 billion, making them a unicorn. Yuan said that business people like Sequoia came to their door to offer them money.
Before Zoom went public in April 2019, shares were worth $36 each. By that time, they were worth $72 each. And Zoom was valued at $16B.
Success in turbulent times: How Zoom vs Skype in the Pandemic
So you can see that Zoom was better at video conferencing than Skype even before 2020. But it was the COVID-19 that sped up the competition and widened the gap between Zoom and Skype when people who had to work from home looked for webinars, video conferencing tools, and VPNs in a matter of days, if not hours. Zoom, its competitors, and pretty much everyone else did not see this coming.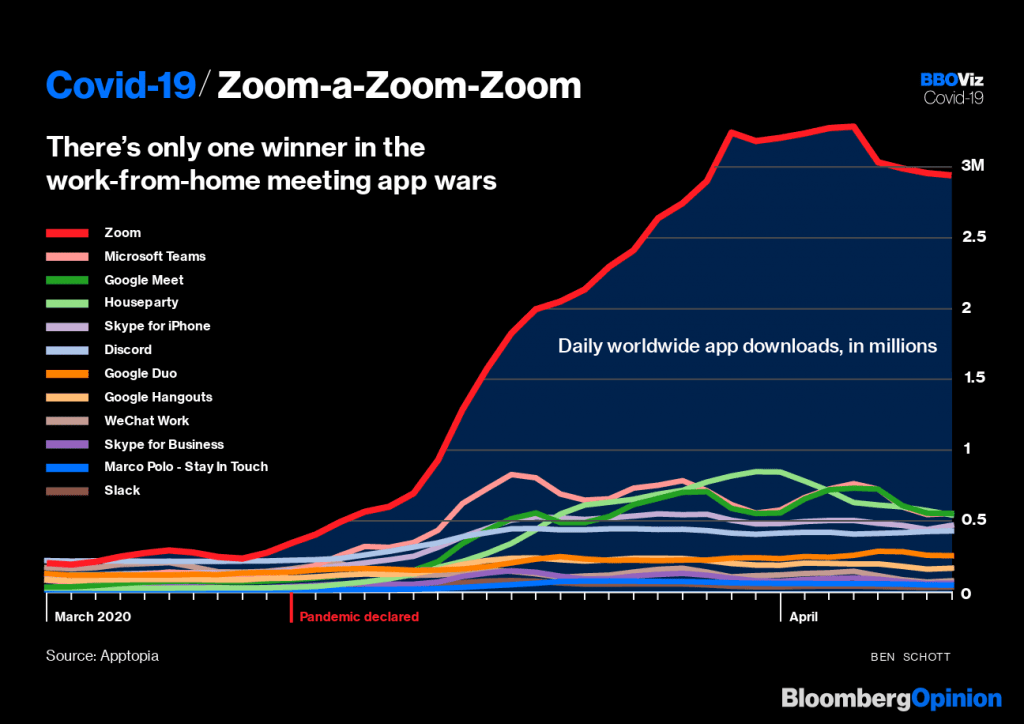 People choose Zoom over products from Microsoft, Google, Cisco, or GoToMeeting because none of these tools is as complete as Zoom.
Zoom gave users free meetings for up to 100 people that lasted 40 minutes. And it works even if your Internet connection isn't very good.
Future Risks That Zoom Might Face
There are, however, some things that could go wrong for the company. Experts have pointed out that even though Zoom's stock has gone up, the value of each share goes up and down. The company could come up with different ways to cut costs, such as turning all of the current free users into paying, loyal customers.
Then there's security. People who use video calling apps worry about their private information. Zoom had trouble providing this security need compared to Skype. In 2018, users processed communications, posing a security concern. Zoom solved the problem, but it wasn't over. Apple removed Zoom from its devices in 2019. The server left Macs vulnerable to assaults even after being uninstalled. Zoom again improved its security. Not even close. During the recent crises, there were instances of phishing attempts posing as Zoom cloud meetings. If Zoom can address these issues, it may continue to thrive.
Bottom Line
Apps are dead is a phrase that keeps coming up on the Internet these days. Or, to put it another way, there's no room for new players in the tech world because people already use the big apps. But Zoom, which came out 10 years after Skype, was better than this well-known brand from Microsoft.
It's a real-life case study that shows there's always a chance for a new company to grow big, as long as they do three things right: Worked hard to solve a big problem that affected a lot of people but kept the customer in mind the whole time.