In the past few years, the working world has evolved a lot, and for several people, working from home has now become a requirement. Whether or not such shifts are short-term, there is zero doubt that they will have a huge long-term impact. Businesses are more responsive to the concept of hiring remote workers. So how to work remotely as UX designer?
By 2028, 73% of all workgroups are expected to have virtual employees. The number of jobs that can be done from home is rising, and this is also happening in the UX (user experience) career path.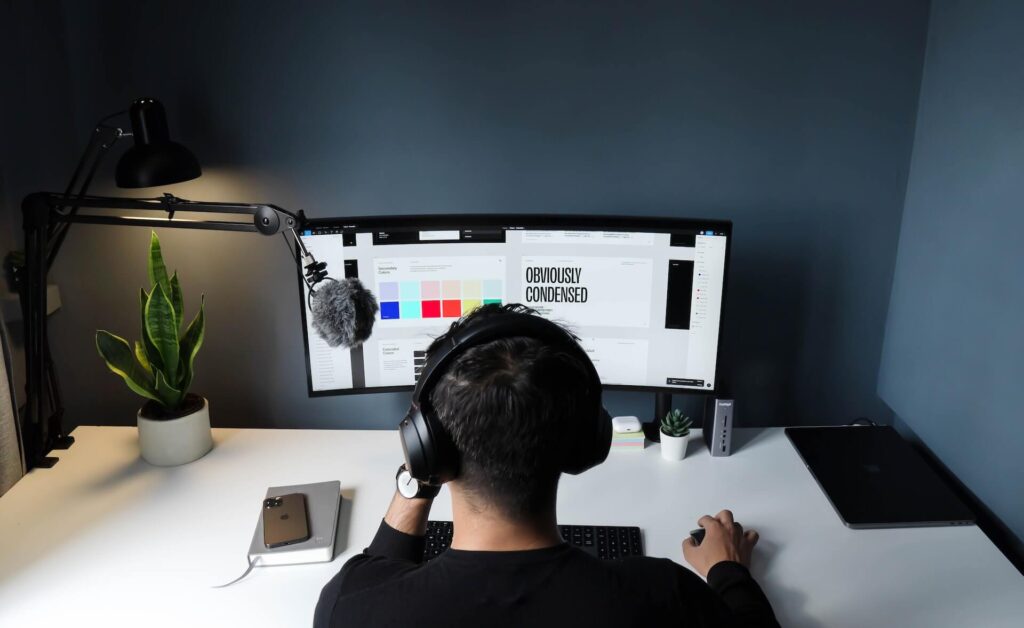 If you want to work as a UX designer without having a desk, here are our best tips for getting ready. These suggestions should enable you to make a big change in your life with complete confidence in a successful remote job.
10 Smart Tips to Start Working as a Remote UX Designer in 2022
If you would like to build your career as a remote UX designer, there are several things you need to keep in mind. Let's go through the most important approaches for now.
1. Do your research: Is a remote job the right fit for you?
UX designers operate as touchpoints for partners, developers, and users. Daily tasks include interviewing people and conducting workshops.
Considering UX's collaborative nature, you could wonder: Can a UX designer find remote work? Absolutely! UX design is an emerging remote field.
A rising number of firms are embracing a dynamic approach, allowing staffers to work from home at least part of every week. The UX market is packed with remote jobs and it will only grow in the future.
Remote UX designers have plenty of chances, but which companies hire them? Well, they can land a job in banking, tech, the auto industry, healthcare, eCommerce, and software.
You can operate remotely as web designers, freelance designers, internet analysts, online and internet marketing directors, customer success managers, and UX researchers.
By now, you have realized that the remote UX design job market is developing. Virtual UX designers even earn similar salaries as compared to in-house designers, based on company locations and experience levels.
Even as a novice or prospective UX designer, you may prefer to work remotely from the start. It's true that with expertise, it's simpler to get remote jobs easily.
Young designers may discover fewer remote employment options than experienced UXers because firms generally instruct novice designers in-house.
Well, if you can't find a proper remote job right away, you can build experience by freelancing or offering your creative abilities to non-profits.
You may need to establish yourself before getting into a remote profession, but it's feasible. So, this brings us to the next point.
2. Enhance your portfolio by showcasing UX research skills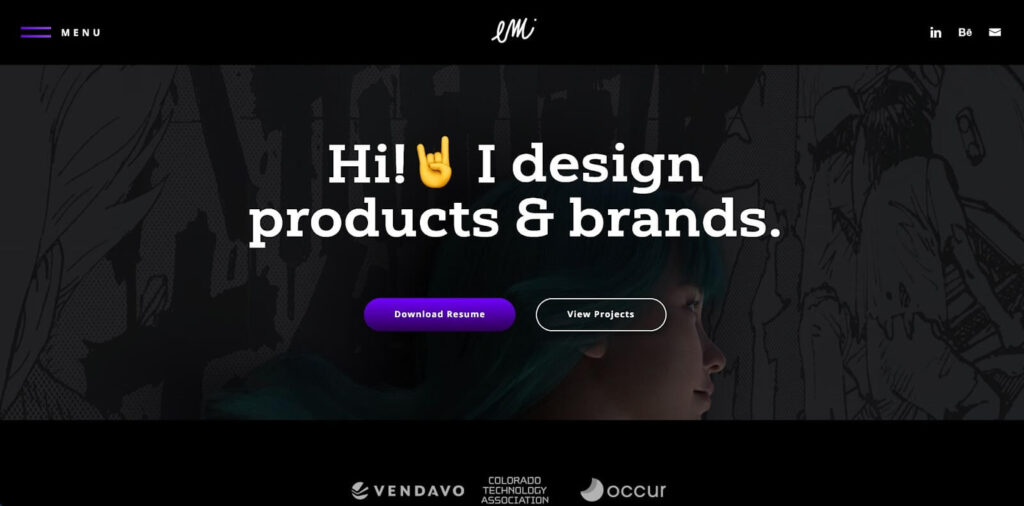 It's very important that the UX design profile is up to the mark, whether you're searching for a career in-house or from home.
Via your portfolio, you'll demonstrate before businesses not just what you're good at, but also what you're enthusiastic about in the world of design.
Be aware of the recent web design trends and showcase them on your profile to impress potential employers. Finally, is your portfolio ready? Ask yourself this question before starting to apply for jobs.
3. Showcase your knowledge of UX testing tools on your portfolio
For any UX designer, it is essential to have a comprehensive understanding of the prevalent UX testing tools and highlight them on his/her profile.
Some of these tools are guerilla testing, lab usability testing, unmoderated remote usability testing, contextual inquiry, and card sorting.
Another UX testing type is tree testing. Per this guide on UX research, it is a popular type of tool that lets you look at how topics are organized and how easy they are to find on a site or app.
Respondents in the test are given a text-only file of the website's hierarchy and requested to do a set of exercises. The final objective is to address the question, "Can customers locate the information they are searching for?"
It's an essential part of your plan for doing research.
4. Learn about the processes and tools for working remotely
First, you should consider how you will adjust your theory and practice in the virtual space.
Understandably, there are a bunch of wonderful tools for UX design, but how would you change your method for working remotely?
How would you find out what users want and check how easy it is to use?
How would you make sure you can talk freely with major stakeholders when you don't see them in person?
Start by getting to know the tools which will make it feasible to work from home, like Zoom for conferences, HotJar for customer research, and so on.
When applying for a job that lets you work from home, it's necessary to highlight that you've considered what it's like to work from home on a regular schedule and also how you'll deal with several difficulties associated with it.
Getting a great set of tools that can be used from a distance and doing your research are great starting points.
5. Know where to look for remote UX job openings
If you are actively looking out, there are career boards that only list jobs, which can be done from home.
Following the COVID-19 pandemic, several job portals have come up – that are revolutionizing how remote job-seekers find work. Such organizations understand the issues remote job-searchers confront.
With commitment and dedication to assist you in finding a safe, reputable remote UX designer position, such businesses are devoted to telecommuting success.
They can help you find a job by easing your quest while showcasing your knowledge and history before employers.
Multiple reputed remote job-search sites offer resources and tools – alongside supplemental support, a portal with unlimited postings, and career assistance. A relationship with such an agency can help you achieve your UX design goals.
6. Prepare for your interview
Writing a résumé and covering letter for a remote UX job is different from looking for an in-house UX job. Optimize it for virtual work.
Add remote talents to both your cover letter and resume. Use appropriate keywords in your documents that showcase your remote skills.
Now, once you are shortlisted, you need to prepare for your interview. Remember to discuss digital working methods and remote environments throughout the interview.
Keep your laptop ready, and ensure that you have fast and reliable internet. After all, dropped calls are the worst. A decent headphone with microphones reduces background sound.
Set up your web camera and keep your background free of any clutter. Having mounds of clothes or rubbish in the video's window reflects badly on you.
7. Improve your ability to communicate with people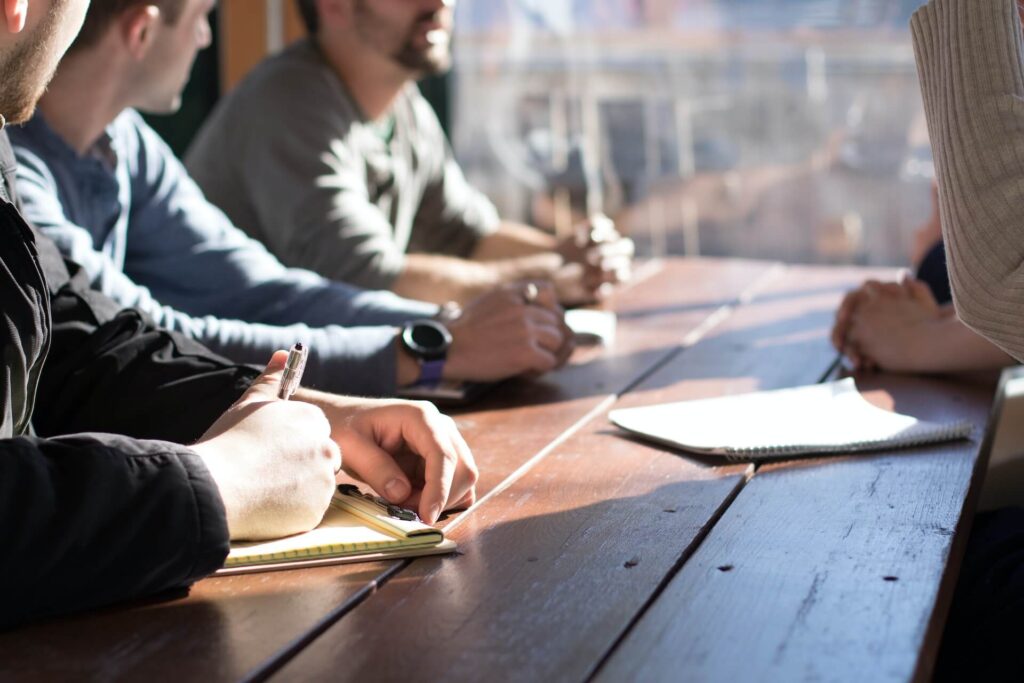 To do well in a remote work situation, communication is a fundamental skill you have to learn. To design is to communicate in any way you can manage or master.
A UX designer's performance relies on how efficiently s/he can explain design choices to people who aren't designers.
Professional communication is needed at each stage of the procedure to:
Get stakeholders on board with your strategy
Narrate an interesting story about the customer lifecycle
Clarify design deadlines in a logical manner
Assist developers to recognize patterns of interaction and specifications of layouts
Owing to the unavailability of face-to-face engagement, it is much more important to communicate well when working from home. Our recommendation would be to never assume anything about the audience and always use multiple ways to talk to them.
When you hand over prototypes, notate them and use motion tools to show how interactions work. Try recording a video tour to ensure that the layout is clear.
8. Prep up yourself after landing a remote UX designer job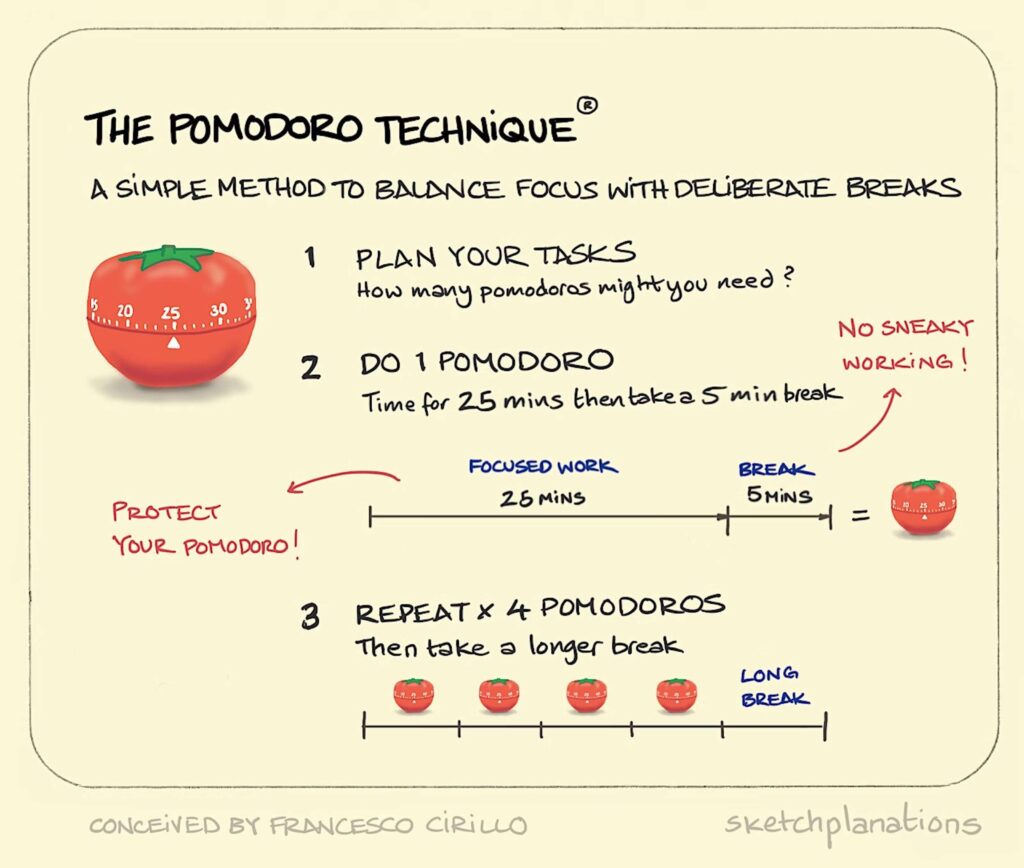 One of the best things about working from home is that you can set your hours and pace. No designer wants to be controlled to the last detail, because it kills their creativity.
However, when you can work wherever and whenever you want, it takes an incredible amount of self-discipline to keep track of time.
You can give your customers a minute-by-minute summary of your billable hours, but time management isn't just about being honest.
It is about how well things work. At its finest, working from home gives you the chance to do deep work without interruptions, which might result in personal advancements that double your output.
But how can you designate long hours to difficult tasks without getting distracted? Plan your schedule in a manner that keeps you from getting distracted so that you can immerse yourself in deep working.
The Pomodoro technique, checking emails two times per day, and working offline between discussions are all simple tips, which can help you.
9. Master UX tools and strategies
Leverage the power of remote project tools and strategies. Conditions may change. Your ability to use these technologies is dependent on the type and scale of projects, the people involved, and your interactions with customers and teams.
Analytics reviews: Analyzing and recommending web and mobile utilization data.
Online surveys: Creating an online questionnaire to gather user input.
Competitor analysis: Auditing/reviewing competing sites and applications, user testing, generating competitor analysis reports.
Heuristic evaluation: Assessing a web page for usability issues and other improvements.
Content audit: Cataloging a client's current content.
Contextual inquiry: Interviewing people where they are using the website/app to know their jobs and challenges.
Usability testing: Encouraging consumers to undertake activities and express their views.
User profiles: Creating personas for your projects, combining primary and secondary data from analytics, polls, conversations, user testing activities, and other ongoing research. These profiles have names, photos, objectives, aspirations, and realistic backstories based on genuine site or app users.
Scenarios: They describe one day in the regular life of a persona. Scenarios narrate how your product will help them in their lifestyle.
Mental models: Such frameworks depict scenarios visually. The technique uses a timeframe to portray moments in a participant's life and adds a layer to your site or application's functionalities that relate to each incident.
Experience maps: Expanded mental models. They are zoomed-out, comprehensive visual pictures of users' experiences with your business. Since many companies and initiatives are enormous and complicated, experience maps are frequently portrayed on a wide canvas.
Storyboards: Filmmaking-inspired tool that captures a user's experiences with products visually. Depending on the context, it could be a very crude drawing for brainstorming. It's sometimes helpful to produce a graphic to describe this chain of events to relevant parties to gain buy-in for a notion.
Wireframes: These are roadmaps for an app or a website's layout.
Finally, presentations are the obvious way to present research and reports containing research findings.
10. Practice self-care to avoid burnout
Even though working together with peers in an office doesn't always mean you're close emotionally, virtual workstations aren't precisely the place to discover solid personal ties.
People are less involved, and it's difficult to fix problems. Without regular contact with other people, it's easy to lose motivation and engagement.
You may get caught up in a loop of loneliness and isolation, which is bad for you physically and mentally in the long term.
Therefore, take additional care of your health. Take short breaks and get up and move around every so often.
Find time for simple exercises you can do at home. And also don't forget to take care of your mental health: talk to as many people as you can. Occasionally, a side project helps people get to know each other better.
Most notably, try to stop thinking about work and focus on your living style. Working from home, where you are always on, can make it hard to tell the difference between life and work. At the close of the day, we don't work to live, but rather live to work.
Conclusion
As the global workplace changes and the number of remote jobs keeps growing, UX designers will have more chances to find flexible professions that don't require them to be in one place.
If you want to work as a remote UX designer, you need to make adjustments to your work in the virtual space, upskill yourself on the tools and technologies you'll need, and make sure your UX portfolio is a solid one.
That's it! Do you think we have missed out on any important points? Feel free to leave your suggestions in the comment section below!