You've likely visited dozens of B2C eCommerce websites, even without noticing. Apart from convenience stores, today entrepreneurs start extending their business to the virtual world for promoting products and services to the target market segments. Concurrently, this propensity acts as an impetus to the dawn of the new digital era. However, do you know how businesses build an effective model to target the right audience? Five notable case studies in this article will give you the answer.
What Is B2C eCommerce?
Briefly, B2C eCommerce (business to consumer, or business to customer) is the exchange of products and services from businesses to end consumers via virtual eCommerce platforms.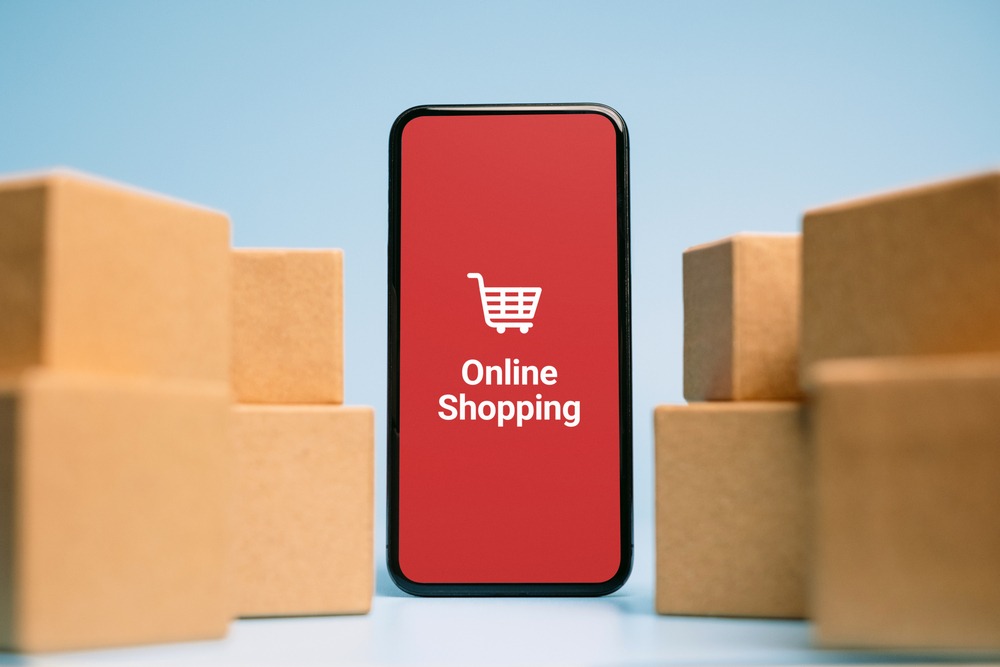 With that said, Internet-based businesses don't require physical visits to brick-or-mortar stores but still, attract many more potential customers and promptly collect feedback from users to optimize business opportunities. To do so, they build websites and apps through which consumers may experience services or place an order.
The most popular B2C eCommerce model is direct selling, which means customers can make direct purchases from online retailers, manufacturers, or department stores. Besides, those aiming at different target customers would apply assorted B2C frameworks. Accordingly, they can function as online mediators (e.g. Traveloka or afford community-based services like Facebook). Some high-traffic sites like the Guardian allow free access to their content but accompany digital ads, whilst others impose charges on visitors for unlimited access (e.g. the New York Times).
Regardless of business purposes, B2C innovators target small-scale purchases and fast buying decisions.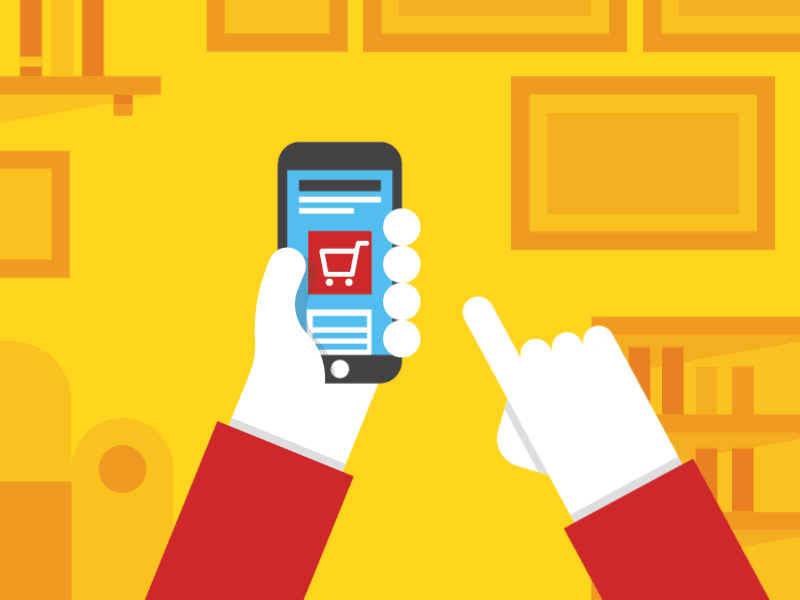 Recommended reading: 9 Necessary Elements of eCommerce Website That Boost Your Sales
The 4 Main Ecommerce Models That You Should Know
Despite the growing popularity of online B2C frameworks, the economic world has witnessed the rise of other common eCommerce models.
Short for business-to-business, B2B eCommerce refers to Internet-based transactions between institutional entities. In partial replacement of sales reps and outbound sales techniques, online B2B portals encourage the use of digital marketing methods and support the automation of the vending process.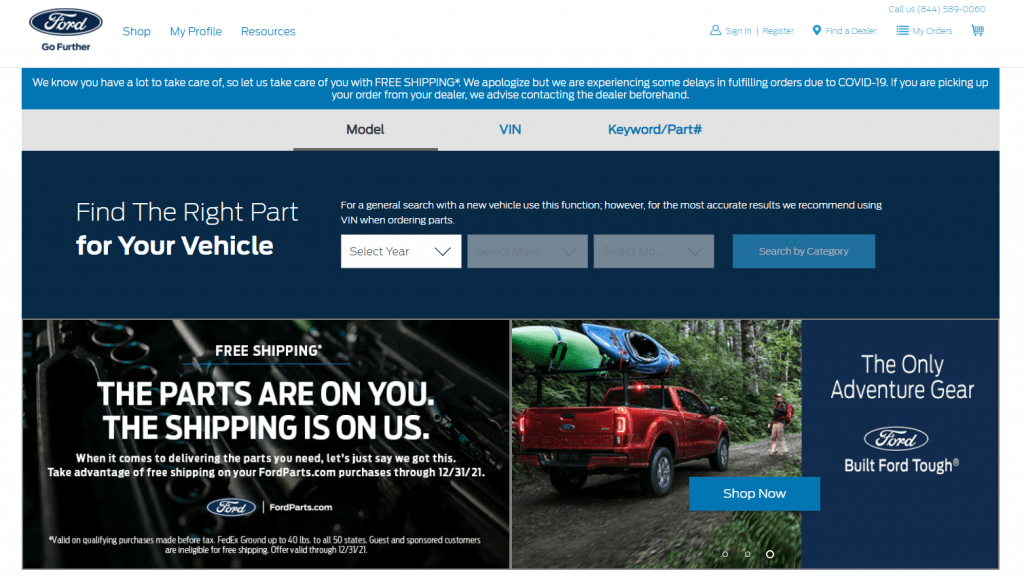 In comparison with eCommerce B2C brands, their B2B counterparts focus on bulky, frequent orders that involve multiple decision-makers. Thereby, the company's buying center, also known as the decision-making unit (DMU) will take responsibility for negotiating with suppliers and other organisational partners to receive the best price. The good quality of merchandise at a reasonable price is among the top priority, so having a long-standing association with such clients is a must. Big names in this segment entail Ford Motor Co., Exxon Mobil Corp., American Express and more.
2. C2C eCommerce
The introduction of eCommerce sites such as eBay or Taobao has already developed a new e-business model called C2C, or customer-to-customer. That is, single customers can perform any business transactions with each other thanks to electronic intermediaries.
3. C2B eCommerce
Contrary to online B2C portals, the roles of C2B (customer-to-business) parties are reversed. The single consumer is in charge of delivering products or services to businesses at his/her own price. The ubiquitous example of this realm is bloggers or vloggers who either review products on their social networking page or allow ad placement on their creative videos. This C2B framework is popularly seen in show business where celebrities will endorse products in their artworks.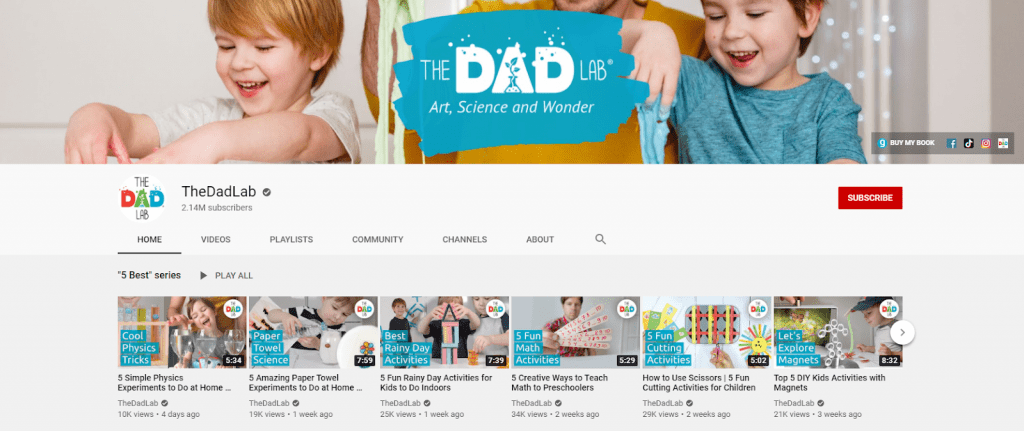 Moreover, job search websites such as Freelancer or Guru also operate in this C2B fashion and let individuals offer different outsourcing services (e.g. Programming, Graphic Design, or Marketing) to companies.
4. Government Administration Ecommerce Models
Such similar e-business models are not limited to the community but expand to the government or public administration bodies. Four resultant models consist of B2G, G2B, C2G, and G2C; of which, authorities can play a role as vendors or purchasers, depending on the types of services or products granted.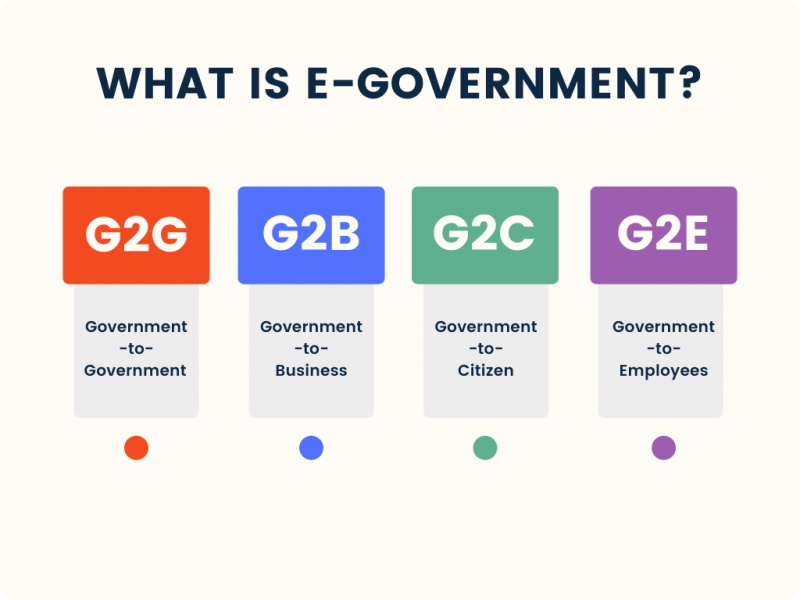 B2G (business-to-government)
B2G e-businesses usually supply commodities or services to government departments at national and local levels through their websites. Typically, this framework takes place when an IT company builds administration software or simply an event management company is chosen to organize local major festivals on behalf of the public sector.
G2B (government-to-business)
Conversely, G2B eCommerce mentions the supply of information or services from government agencies to businesses. Normally, governments often work with businesses based on pre-negotiated agreements by a call for tenders. In lieu of the physical presence, companies can enter online auctions to bid for a government contract. Also, authorities can allow citizens to submit applications or deal with legal procedures on online portals.
C2G (customer-to-government)
Similar to B2G, the C2G model enables the exchange of information or services from customers to governmental bodies. Common C2G platforms now facilitate the act of inhabitants sending feedback or requests electronically to the local administration.
G2C (government-to-customer)
The technological advances now permit residents to receive information on new regulations or experience governmental services such as registering for certificates of birth on G2C websites.
Notable Case Studies of B2C eCommerce in Recent Years
B2C companies have devised different sales and marketing plans on digital platforms to boost non-store sales over time. To give you a clearer picture of this model, let's review the noteworthy case studies over the past couple of years.
1. Netflix
As a production giant founded in 1997, Netflix has pursued a fee-based B2C eCommerce strategy. Netflix aims at servicing mass-market consumers on different well-connected gadgets with a monthly subscription of US$8.99 for a basic account.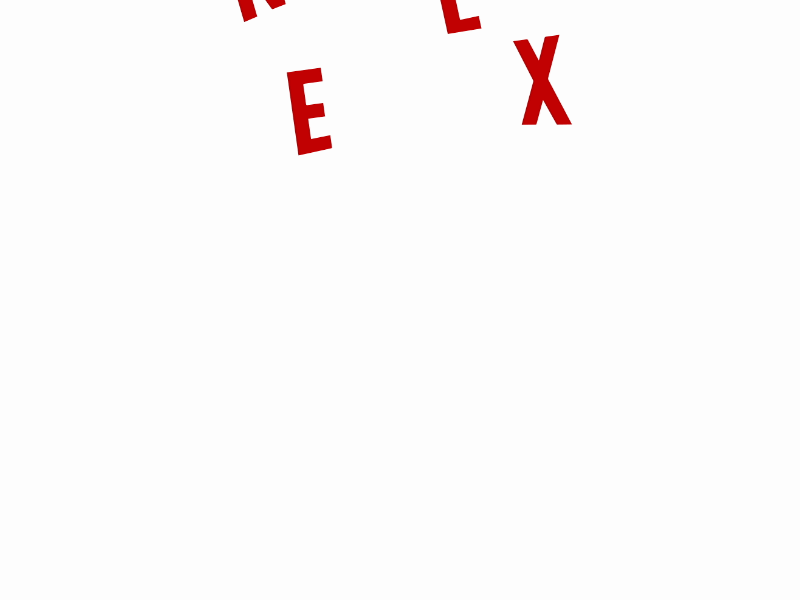 Among the most valuable marketing lessons of the company is the direct provision of original and distinguished content to paid subscribers. Particularly, besides familiar movies and TV shows, Netflix produces exclusive programs that turn out to be commercially successful, for example, The Platform (2019). This factor makes Netflix stand out from other competitors.
What's more, the brand collects the data from the user's watching experience to suggest appropriate or preferred content.
Recommended reading: How to Design the Perfect Mother's Day Landing Page for Your eCommerce?
2. Walmart
Despite its online presence in 1999, Walmart contributed a modest fraction of total sales – at merely 2.8% – on its e-commerce sites in 2015. At that time, the biggest challenge faced by such B2C companies as Walmart was seeking common incentives for the massive audience, yet classifying the customer segmentation into smaller categories and delivering customized content to assist buyers in shopping decisions.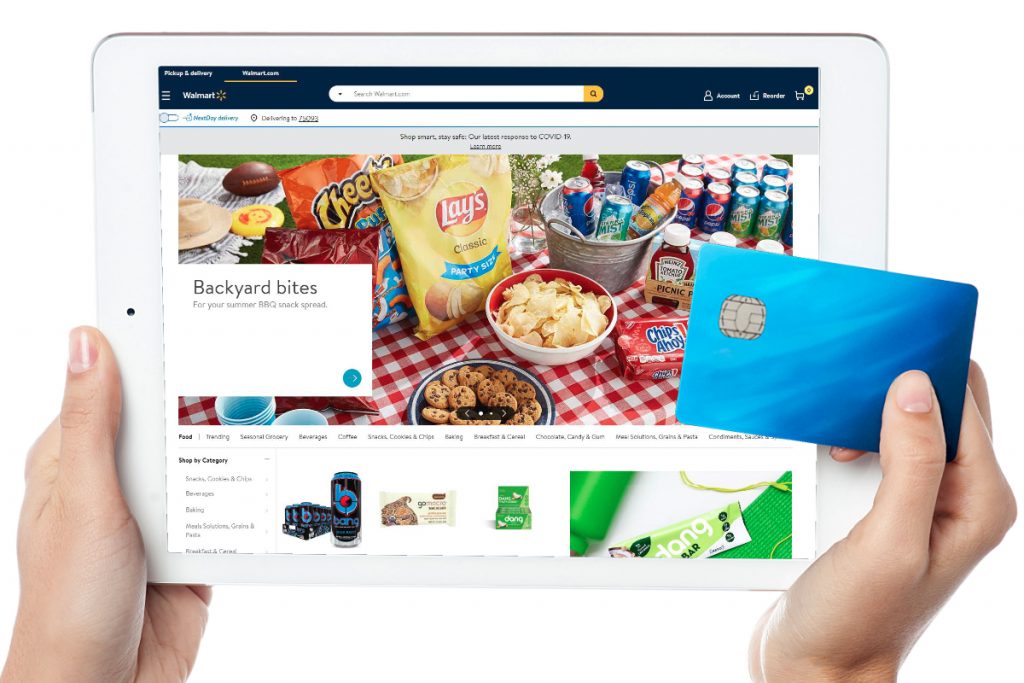 In the second quarter of 2020, Walmart saw the non-store revenues growth of up to 97%, thanks to curbside pickup that allows shoppers to place an online order beforehand and visit the nearest store to pick items up. This growth wouldn't seemingly stagnate, even within the Covid-19 pandemic, when Walmart announced to employ 20,000 seasonal workers for online purchases.
Recommended reading: Ecommerce Website Builder: Choosing the Right Platform for Your Online Store
3. Nike
Even when the majority of Nike stores came back, its online sales still dramatically increased to 82% in the first quarter of fiscal 2021. The main reason behind this achievement stems from the decision to move online and gradually moving away from wholesale channels whose number was reported to sharply drop from 30,000 in 2017 to barely 40 by 2019.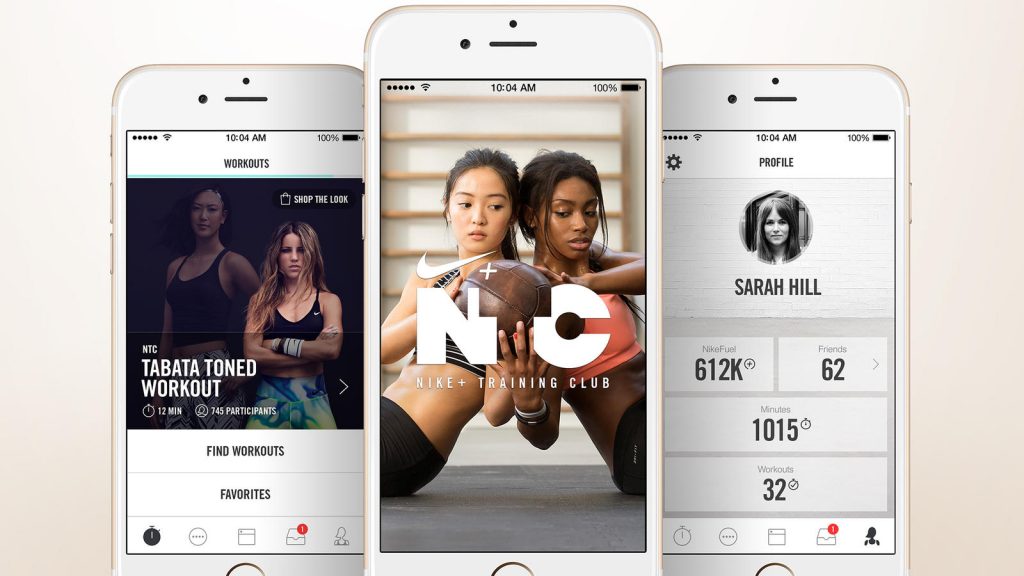 Like other B2C e-businesses, Nike targets "more direct, personal relationships" with consumers and ambitiously builds an ecosystem that moves the user experience beyond its core products. Particularly, Nike develops apps called Nike Training Club and Nike Running Clubs that give consumers access to intensive training. In early 2021, the brand recorded over 50% of global members and more than one million downloads from both respective apps, according to Donahoe – President and CEO at Nike.
Recommended reading: What is Cloud eCommerce Solutions?
4. IKEA
This Swedish furniture giant had long opposed digitalization. However, the plummet in in-store visits and a concurrent soar in online purchases forced IKEA to change its focus to online portals. Harnessing its own website, the company started to gain 6% eCommerce sales in Germany and then has expanded its online business on Alibaba's Tmall.
Apart from constructing extra distribution centers for packing online orders and introducing traditional apps for iOS and Android, IKEA strives to involve users in its ecosystem with the IKEA Place app and IKEA Better Living app. Accordingly, the former allows them to virtually arrange furniture with AR technology, whilst the latter helps you form sustainable habits. Moreover, Martin Coppola, IKEA's CDO, said that the 2019 new app intended to provide customers with personalized recommendations based on historical data. Such efforts of IKEA are made to promote its online sales which were only 11% in 2019.
Recommended reading: Mobile Web App Development: 2 Things You Must Consider First
5. Sephora
Sephora differs itself from other cosmetics retailers by incorporating customer data into its omnichannel strategy. Armed with the finding that customers often look for online recommendations or product reviews on their smartphones even when shopping in stores, Sephora builds a mobile app that includes all mentioned functions. Additionally, developed with Virtual Artist – an AI feature that applies facial recognition technology, the app now enables customers to virtually make up to see whether chosen products suit them.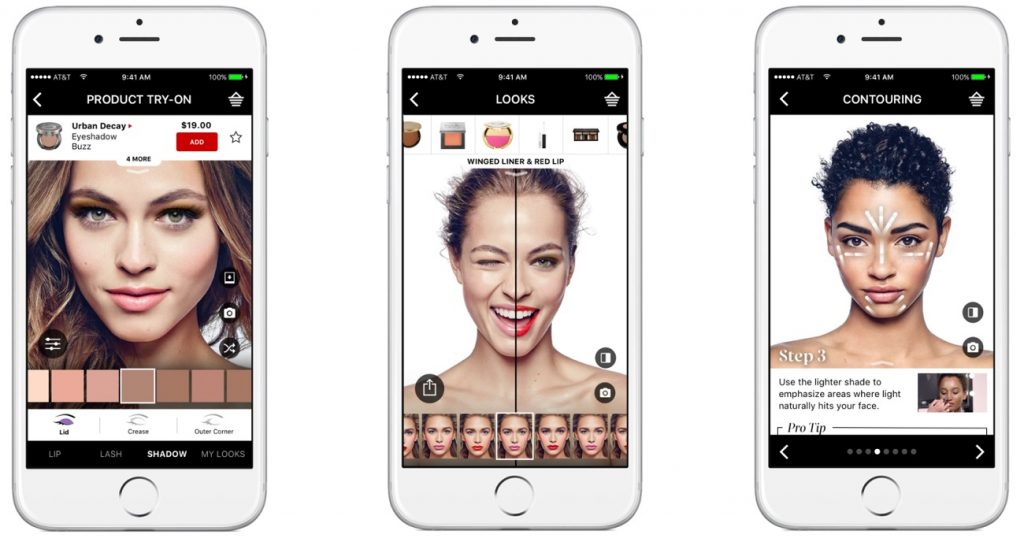 The success of B2C eCommerce brands, regardless of scale, lately is a positive signal to change the traditionally operating way of companies. Regardless of B2C strategies, the main goal of any entrepreneur should be fostering the user experience on digital platforms.
If you want to read more about ECommerce Business, check out the following articles on the Designveloper blog: