Do you want to find the top web design companies in Spain? Having a professional and visually appealing website is vital for your online presence, whether you're a small business owner or a corporate behemoth. With so many web design businesses to pick from, it can be difficult to find the appropriate one for your company. But don't worry, we've already done the legwork! In this post, we'll look at the best five web design firms in Spain that can assist you in creating a website that stands out from the crowd. We cover everything from inventive designs to user-friendly interfaces. So, let's get started and find the best web design companies in Spain!
An Overview
Before we get into the top web design companies in Spain, let's first discuss why web design is important. With 81% of consumers conducting online research before making a purchase, having a professional and visually appealing website can make or break a business. According to one survey, 75% of individuals rate a company's legitimacy depending on its website design. As a result, selecting the correct web design company is critical to the success of your organization.
Importance of having a good website design in Spain
A proper website design is vital for any company doing business in Spain. Businesses cannot afford to have a poorly designed website with the increasing importance of online visibility. A well-designed website not only attracts visitors but also encourages them to stay longer and interact with your company. A survey found that visitors spend an average of 15 seconds or less on a website before deciding whether to stay or depart. This implies you only have a few seconds to make an excellent first impression. A decent web design can assist you in achieving this goal.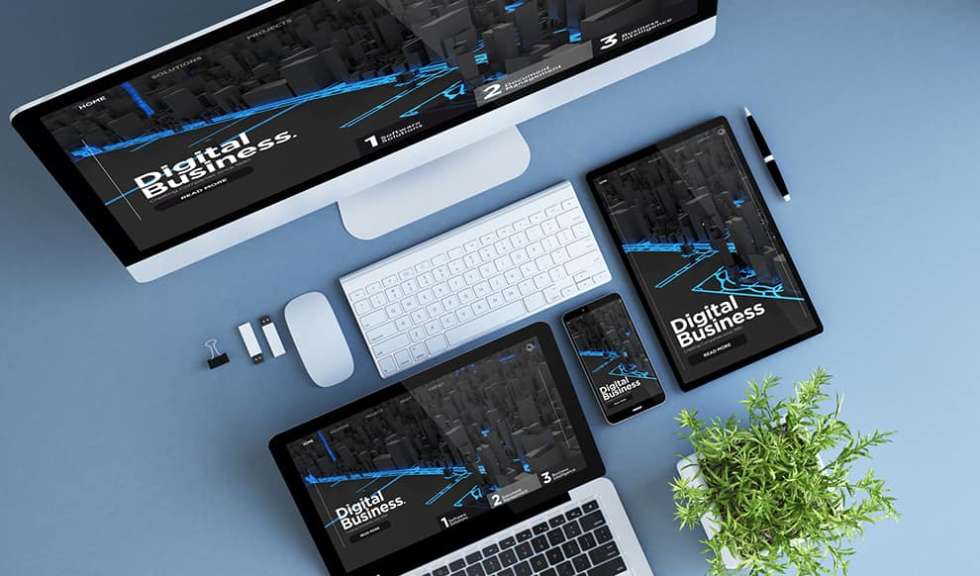 Besides luring people, smart website design also aids in search engine optimization (SEO). Websites that are well-designed, user-friendly, and give a favorable user experience are favored by search engines such as Google. This means that having a well-designed website can help you rank higher in search engines, resulting in more organic visitors and, eventually, more business.
Also, smart website design can aid in brand awareness and credibility. A professional and visually appealing website can help your company stand out from the crowd. A poorly designed website, on the other hand, can make your company appear amateurish and turn off potential clients.
The Current Trends of Web Design in Spain
Keeping up with the current trends in web design in Spain is critical. Custom graphics give a unique touch that can make a website stand out. Animated product reveals are a popular technique to present things on websites. Animated cursors and photo merging with graphical components are also becoming increasingly popular.
Glassmorphism, which includes employing translucent glass-like components to give a sense of depth and dimensionality, is one design trend that has gained favor in recent months. It's a clean and modern design style that can work effectively for a variety of website types. Neumorphism, on the other hand, which has been fashionable in recent years, is beginning to disappear in Spain.
These trends are based on current design practices and consumer preferences in Spain. Web designers who keep up with them may develop websites that are not only visually appealing but also effective at engaging their target audience.
Recommended reading: Top 5 Best UX UI Design Companies in 2023
Top 5 Web Design Companies in Spain
Go no further if you're looking for the best web design companies in Spain! We will present to you the top 5 web design businesses that stand out in the industry. These firms have had a considerable impact on the Spanish web design market, and their portfolios speak for themselves. To compile this list, we examined many web design firms based on their experience, expertise, client happiness, and industry recognition. Thus, without further ado, here are the top 5 web design firms in Spain.
Go no further than Workshop Built if you're looking for a credible web design firm in Spain. Workshop Built, with a team of brand experts, strategists, and designers, has assisted some of the largest brands in business. Every step of the way, the company's proven collaboration process ensures that you obtain the finest possible results and rock-solid alignment.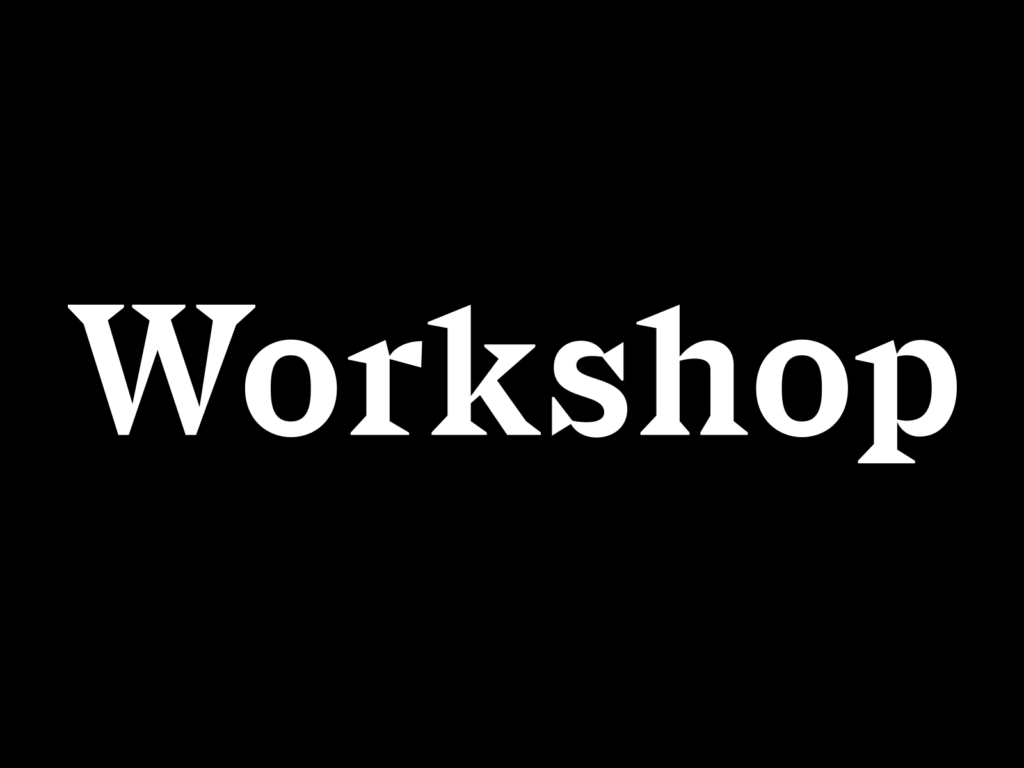 One of Workshop Built's most compelling selling features is its small but powerful staff of senior-level thinkers, strategists, and designers. These seasoned experts offer a lot of knowledge to each project, ensuring that your brand receives the individualized attention it deserves. Plus, with clients such as Cushman Wakefield, Sotheby's, and others, you can rest assured that your brand is in good hands.
The emphasis at Workshop Built is always on assisting your brand in reaching its greatest potential. Workshop Made can assist you whether you're just starting out or looking to refresh your current branding.
The Branx is a top-tier web design firm in Spain that helps businesses make a lasting impact online. Their professionals collaborate closely with clients to understand their needs and preferences, and they endeavor to exceed expectations.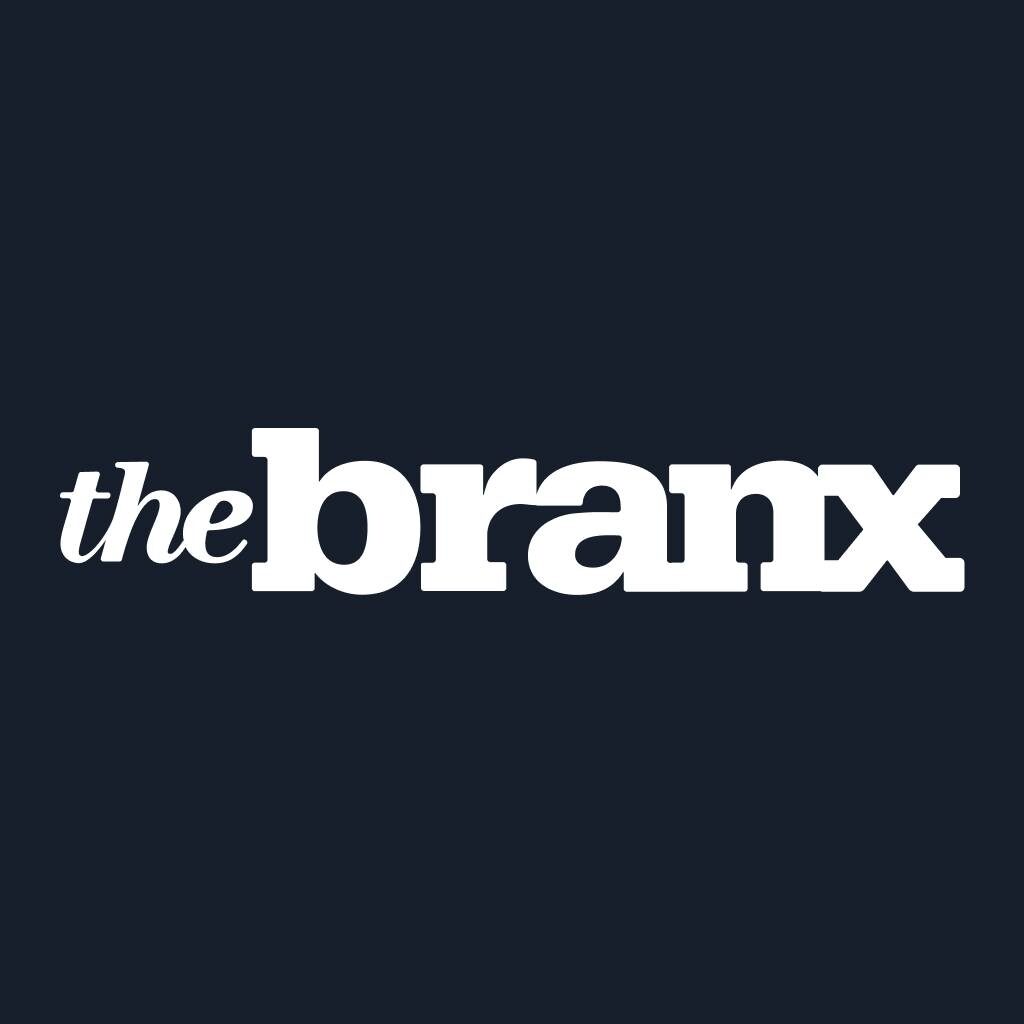 The Branx has gained a reputation as one of the best web design companies in Spain by focusing on quality, originality, and attention to detail. Their methodology is customized for each client, ensuring that each website they design is an accurate expression of the business and its values.
The Branx's commitment to user experience is one of its most notable qualities. They understand the significance of designing a website that is visually appealing and simple to use. This emphasis on user experience has resulted in an excellent portfolio of visually attractive and highly functioning websites.
The Branx has worked with a diverse spectrum of clients in industries such as healthcare, education, finance, and retail. Among their remarkable client list are Aviator, Impro and ScreenLoop. This demonstrates the company's capacity to provide high-quality web design services to businesses of all sizes and types.
Appetite Creative is a multi-award-winning creative technology firm focused on bringing innovative advertising to life. They are passionate about developing engaging digital campaigns and providing effective branding across a wide range of marketing services ad formats. Their knowledge spans web and mobile to IoT, blockchain, peer-to-peer, and the metaverse. Disney, Mercedes, British Airlines, PepsiCo, Emirates, and Amazon have all collaborated with the company.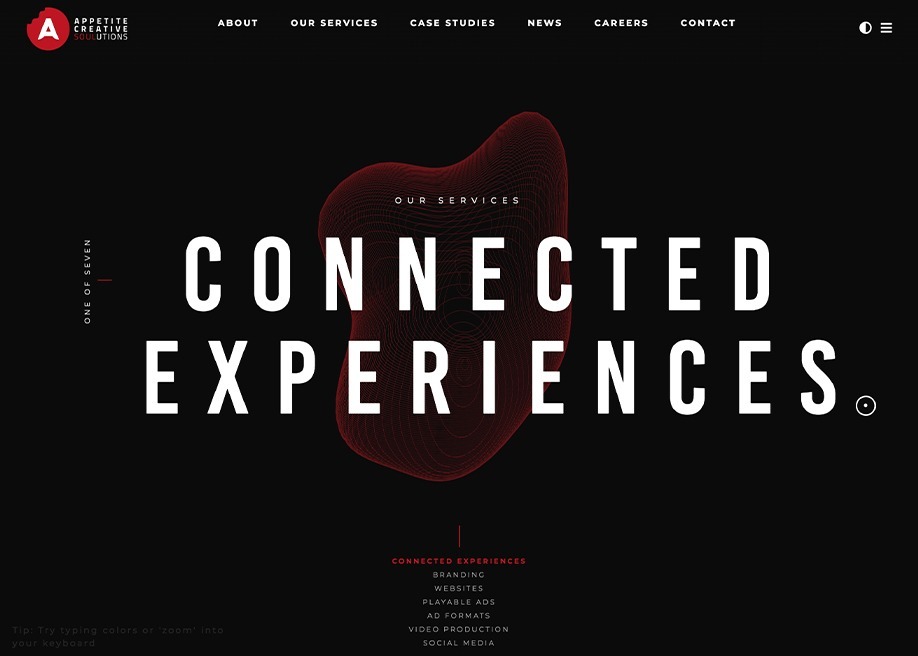 Appetite Creative is a versatile studio that can design, produce, and implement innovative digital solutions as well as branding. They create groundbreaking solutions such as WhatsApp advertisements, one-of-a-kind QR codes, blockchain solutions, connected packaging, NFT strategy, and P2E games and campaigns. They draw audiences to stores, create engaging gamification platforms, and generate high levels of engagement through innovative formats.
This multi-award-winning creative technology studio was named one of the top 1000 B2B firms in the world in 2020, as well as the top B2B company in 2018, 2019, 2020, and 2021. Jenny Stanley, Appetite Creative's founder and MD, has been nominated for the 100 Digileaders of 2020 + 2021 IoD London & South Award-Director of the Year. The company has delivered branding, digital campaigns, and projects worldwide.
Searching for a reputable web design firm in Spain to assist you in creating a visually appealing website for your company? Teplin is the obvious choice. Teplin has executed over 200 digital projects for clients worldwide with a staff of over 50 professional developers, designers, and QA testers. Web development, UI/UX design and branding, AQA and QA testing, support and maintenance, and rescue services are among their offerings.
The firm's concentration is on providing digital support to organizations of all sizes around the world, with a goal to develop powerful, effective, and engaging websites, web and mobile applications, and other digital products. Teplin's developers create custom websites and web applications that are professional, imaginative, high-performing, and secure, allowing you to reach your business objectives.
Teplin is one of the best in the field when it comes to web design in Spain. Their skilled team is dedicated to providing you with the best and most cost-effective services and solutions possible.
Iktomi is an innovation firm dedicated to solving business problems via design. By combining creative thinking and data analytics, they can provide their clients with a competitive advantage.

They work by collaborating with their clients to bring their projects to life and effectively interact with their customers. Their team is made up of multicultural designers, strategists, and consultants with over 15 years of combined experience in branding, communications, and digital disciplines.
Iktomi's strategy also involves striking a balance between strategic thinking and practical implementation. They believe that taking a consistent strategic approach yields consistent superior results. This is proven by their portfolio of high-profile clients, including Masat, JLL, Google, Qualcomm, and the BBC. Truly, they are one of the top web design companies in Spain, and they can assist businesses handle their design difficulties.
Recommended reading: Top 10 Web Design Agencies in the World
On Evaluating Web Design Companies in Spain
In this section, we'll go over the most important variables to consider when evaluating web design companies in Spain, as well as why they're important.
Portfolio
Looking at a portfolio is an important step in selecting web design businesses in Spain. It provides information on the type of job they have done in the past as well as their skills. An excellent web design firm would have a diversified and extensive portfolio that showcases a variety of projects in many industries. Look for examples of their work that connect with the aims and vision of your project.
The portfolio should also demonstrate the company's ability to design visually beautiful, user-friendly websites. A website should not only be visually appealing, but also practical and simple to use. The web design firm should be able to build a design that reflects the client's brand while also effectively communicating the message to the target audience.
Another factor to evaluate is the responsiveness of the portfolio's websites. A responsive website adapts to various devices and screen sizes, ensuring a consistent experience. With the growing popularity of mobile devices, a flexible website is vital for reaching a larger audience.
It is also worth examining whether the web design firm has previously worked with clients in your industry. This demonstrates their expertise in your sector as well as their capacity to comprehend your specific requirements and issues.
Customer Reviews
Client feedback is an important aspect of assessing the performance of a web design firm. Reading reviews from previous clients can offer you an indication of the company's job quality, communication, and customer service.
When looking for the finest web design companies in Spain, read customer reviews to have a better grasp of the experiences other businesses have had with each company. Positive reviews indicate that a web design firm will give outstanding service and generate high-quality work. A company with unfavorable reviews, on the other hand, should be approached with caution.
When reading reviews, look for recurring themes or issues raised by several reviewers. This might help you determine the company's strengths and flaws. Google Reviews, Clutch, and Yelp are all excellent places to find customer feedback.
Price
When selecting a web design business in Spain, price is always an important factor to consider. Before making any decisions, it is critical to understand the costs involved. In general, web design businesses in Spain charge based on the size and complexity of the project. The higher the expense, the larger and more intricate the website. Some businesses also charge hourly fees, but others provide fixed-price packages. It's critical to remember that the lowest option isn't necessarily the best.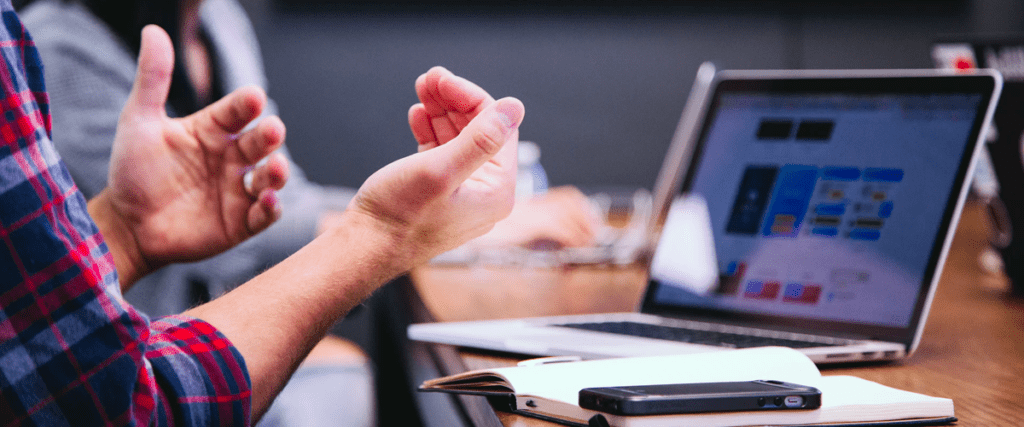 It is critical to compare rates and services given while comparing web design businesses in Spain. Some businesses may provide more extensive packages, such as website maintenance and marketing services, while others may provide more basic services. Prices for web design services in Spain can vary greatly, ranging from a few hundred euros to tens of thousands of euros. But, it's important to remember that investing in a decent web design can pay off in the long run by attracting more clients and increasing revenue.
It's also worth mentioning that certain web design companies in Spain may provide discounts to startups or small enterprises, while others may provide financing to help clients stretch the cost over time. When comparing web design businesses in Spain, it's critical to consider the entire value for money rather than just the pricing. In some circumstances, paying a little more for a high-quality website can result in a higher long-term return on investment.
Support and Maintenance
While selecting a web design firm in Spain, support and maintenance are critical elements to consider. Websites require regular updates, security patches, and technical assistance to guarantee that they remain operational at all times. The best web design companies in Spain provide their clients with dependable and efficient support and maintenance services.
In terms of customer service, it's critical to select a firm that offers numerous channels of connection, such as phone, email, and live chat. This ensures that you can contact them whenever you require support with your website. A company that offers 24/7 support is advantageous since it means you may get assistance at any time of day or night.
Maintenance services are also necessary because they keep your website up to date and safe. It is great to work with a provider that provides frequent backups, software upgrades, and security fixes. It is also critical to inquire about their response speed in the event of any technical issues or website downtime. A trustworthy organization should reply immediately and attempt to remedy any difficulties as soon as feasible.
Some companies include continuous maintenance services in their packages, while others charge a fee for them. Before making a decision, it is critical to understand the prices involved and what is included in each package.
Communication
Communication is a crucial aspect of any web design project, and it can make or break the final product. The best web design companies in Spain understand this and prioritize clear and effective communication with their clients. They use multiple channels, including phone, email, and instant messaging, to keep their clients informed about the project's progress and make sure their clients' needs are met.
Additionally, top-rated web design companies in Spain make sure to establish a single point of contact for each project to avoid confusion and miscommunication. They assign a project manager or an account executive to serve as the primary point of contact for the client. This person is responsible for communicating with the client, keeping them updated on the project's status, and relaying the client's feedback and concerns to the development team.
Furthermore, some companies use project management tools that allow clients to track the project's progress in real-time. This feature provides clients with a clear overview of the project's status, timeline, and upcoming tasks. It also allows them to communicate with the development team and provide feedback directly on the platform.
Effective communication is essential to ensure that the project stays on track and is completed successfully. Without clear communication, misunderstandings and misinterpretations can lead to costly delays and mistakes. Therefore, it is crucial to choose a web design company in Spain that prioritizes communication and has a proven track record of delivering projects on time and within budget.
Conclusion
Selecting the correct web design firm in Spain can make or break your online business ambitions. Each of the companies mentioned in this article has distinct assets and features that set them apart from the competition. You can make an informed selection on which firm best meets your demands by evaluating variables such as their portfolio, user reviews, pricing, support and maintenance, and communication.
It is crucial to note that the web design market is always changing, therefore it is critical to select a company that not only delivers great services but also stays up to date on the current trends and technology. Designveloper hopes that this post was educational and gave you valuable insights to help you make an informed decision. If you have any queries or comments, please do not hesitate to contact us.