Are you seeking for the top web design companies in Singapore to assist you in creating a visually appealing website for your company? There is no need to look any further! We did the research and prepared a list of the top web design firms in Singapore that you can rely on to offer exceptional results. 
A visually beautiful and user-friendly website is crucial for businesses of all kinds in today's digital world. A well-designed website not only attracts potential clients but also contributes to company reputation and sales growth. With so many web design firms in Singapore to select from, it can be difficult to know where to begin. But don't worry, we've got your back! In this post, we will introduce you to the finest web design firms in Singapore. Along with it, we will also emphasize their strengths and specialties so that you can make an informed decision.
An Overview
Now that we've established the significance of a well-designed website, let's take a closer look at web design in Singapore. Singapore is well-known for its technological prowess, and the web design sector is no exception. There has been a huge increase in demand for web design services in Singapore in recent years. With that, numerous companies have formed to accommodate that demand. As a result, the Singapore web design scene is becoming more diversified and competitive.
In this section, we will present an overview of the Singapore web design market, covering current trends and issues. We will also cover the significance of selecting the correct web design firm for your organization and provide recommendations. By the end of this section, you'll have a better grasp of the Singapore web design market.
Importance of having a good website design
In today's digital age, having a nice website has become a requirement. Your website is frequently the first point of contact for new clients. Accordingly, it has the power to build or destroy their perception of your company. A poorly designed website can cause people to leave and go to your competitors, whilst a well-designed website can help to engage your visitors and turn them into customers.
A good website is not only visually stunning, but also user-friendly and offers a positive user experience. Users should be able to effortlessly explore the website, discover the information they require, and complete any requested activities.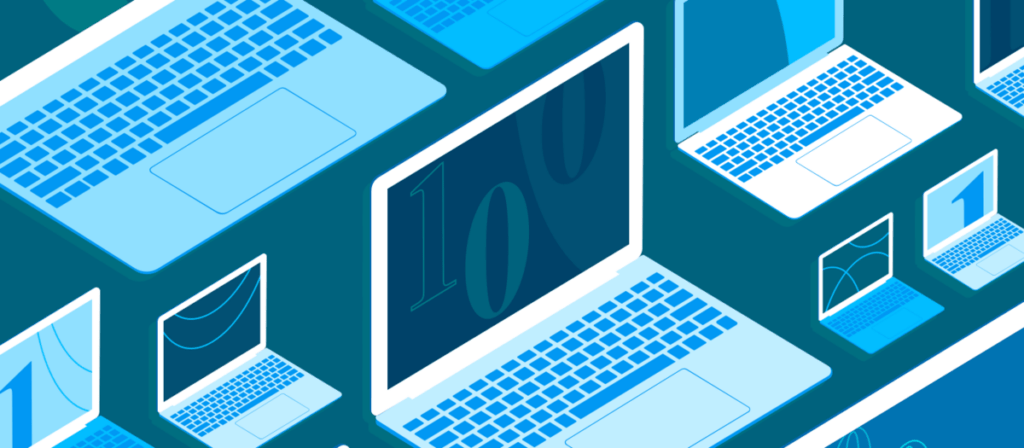 A well-designed website can also aid in the establishment of confidence and credibility for your company. According to a Stanford survey, 75% of users admit to making trustworthiness judgments based on a company's website design. This means that a poorly designed website can cause potential clients to question your company's validity. Meanwhile, a professional-looking website can help to generate confidence.
A decent website can assist you enhance your search engine rankings in addition to generating credibility. While ranking websites, search engines like Google consider the user experience. User-friendly websites with fast loading speeds and high-quality content are more likely to rank higher in search engine results pages.
The Current Trends of Web Design in Singapore
It is critical for every business to keep up with the newest web design trends in order to remain competitive. The web design business in Singapore is evolving, and it's critical to stay up to date to ensure relevancy. According to a MediaOne report, some of the web design trends in Singapore for 2021 are as follows:
1. Single page websites: Due to their simplicity and ease of use, one page websites are becoming increasingly popular. They are particularly popular among mobile users since they provide faster loading times and easier navigation.
2. Mobile-first approach: As more people access the internet via mobile devices, a mobile-first approach to site design has become critical. This entails creating your website initially for mobile devices and then scaling it up for larger screens.
3. Accelerated mobile pages (AMPs): AMPs are meant to load quickly on mobile devices. They are especially beneficial to organizations that rely substantially on mobile traffic.
4. Customer service and chat boxes: Delivering outstanding customer service is critical for any business, and including chat boxes into your website can be an effective method to do this.
5. Web of things: The integration of physical devices with the internet is referred to as the web of things. This is a growing trend in Singapore, with more and more firms adding IoT devices into their websites.
6. Data-driven insights: Data-driven design is becoming more significant in web design. Businesses may construct more productive and user-friendly websites by leveraging data to guide design decisions.
7. Sites with advanced UX and UI: In online design, user experience (UX) and user interface (UI) are becoming increasingly crucial.
8. Live features and videos: Live features and videos are becoming increasingly popular on websites because they provide consumers with a more interesting and dynamic experience.
Recommended reading: 6 Best Web Design Companies and How to Choose the Right One?
Top 6 Web Design Companies in Singapore
In this part, we will look at the best 5 web design firms in Singapore. As previously stated, having a strong website is critical for any business in today's digital world. But, with so many web design firms to choose from, how do you know which ones to believe? We've done the research for you and compiled a list of the top web design companies in Singapore. These firms were picked based on their reputation, portfolio, client evaluations, and overall experience in web design. Therefore, without further ado, here are the top web design firms in Singapore!
Pay Only When Work Delivered
SG Web Builder is a distinguished Singapore web design brand crafted by 8Clicks Pte Ltd. With over 14 years of dedicated service to customers in Singapore, they have successfully delivered 1000+ exceptional websites.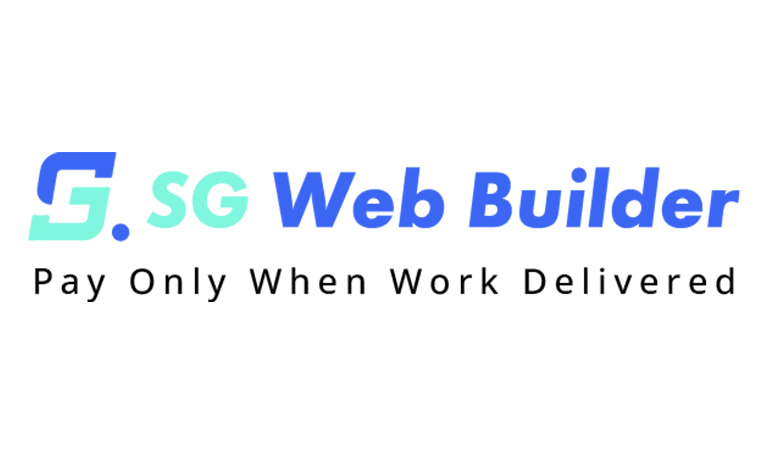 What sets SG Web Builder apart is their commitment to delivering high-quality work on web design. They guarantee that you see the work first before any payment is involved. There is no need to pay any deposit upfront; payment is only required upon delivery of the work. Furthermore, their pricing is extremely competitive, with website design and development packages starting at just $1500.
Moreover, the company places great emphasis on web design. They ensure that the design is not only visually appealing and modern, but also sets you apart from your competitors. Additionally, they take care of SEO optimization to boost your conversion rates and improve your website ranking on Google.
One of the notable advantages of the company is the exceptional level of support provided. Every website package includes 6 to 12 months of dedicated support. Additionally, each website customer gains access to a dedicated WhatsApp group for swift and direct communication.
Therefore, we highly suggest SG Web Builder as your first choice when you need a website design and development.
Novage Communications is a full-service digital business that specializes in web design and development. With 10+ years of expertise, the company has established itself as one of the greatest web design firms in Singapore.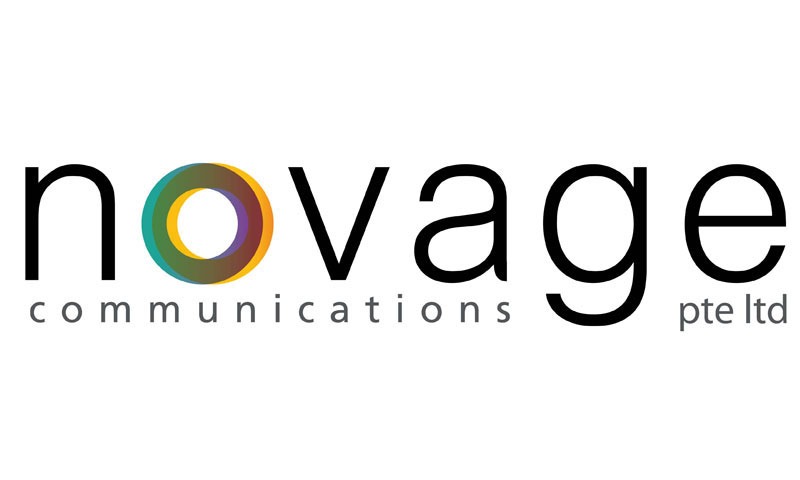 What distinguishes Novage Communications is their emphasis on developing websites that not only look fantastic but also perform very well. They adopt a data-driven design and development methodology. This means that every component of their websites is optimized to improve user experience and generate conversions.
Their professional design and development staff can create custom websites, e-commerce sites, and even mobile apps. They have experience working with clients in a variety of industries, with a proven track record of high-quality solutions.
Novage Communications also offers continuous maintenance and assistance to guarantee that its clients' websites are up to date. Their attention to quality and dedication to customer service make them a top choice for organizations.
Oasis Web Asia is a Singapore-based web design firm that provides professional services to organizations of all kinds. The company specializes in developing unique websites that are visually beautiful, user-friendly, and search engine optimized. Their team of designers, developers, and digital marketing professionals collaborate to create high-quality websites that are tailored to each client's specific requirements.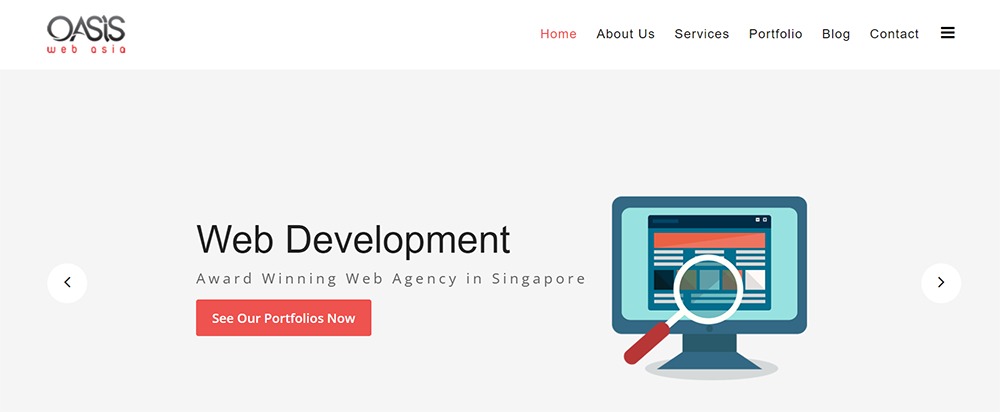 One of Oasis Web Asia's primary assets is their emphasis on responsive web design. This ensures that their websites perform effortlessly across all devices. This is especially crucial in today's digital landscape, where mobile usage is quickly increasing.
Oasis Web Asia serves clients in a variety of industries, including hospitality, banking, and healthcare. Clients have given them favorable feedback, praising their ability to complete projects on schedule and under budget. They are also dedicated to customer satisfaction and offer continuing support.
Firstcom Solutions is a web design firm in Singapore that provides a variety of services. With an emphasis on customer satisfaction, Firstcom Solutions approaches each project differently, according to the client's individual needs.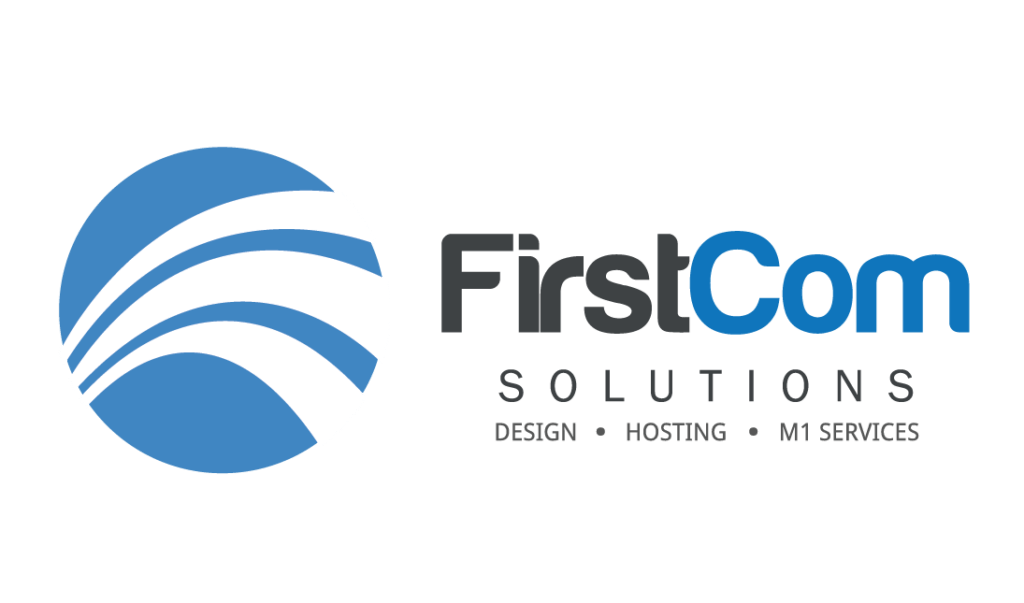 Their talented designers and developers have worked in a variety of industries, including e-commerce, education, and healthcare. They've collaborated with a number of well-known customers, including Manulife and MindChamps.
Firstcom Solutions provides digital marketing services such as SEO, SEM, and social media marketing in addition to website creation. They recognize the significance of an online presence and work hard to provide their clients with complete solutions. Their portfolio also demonstrates their ability to design visually appealing websites with user-friendly interfaces.
Verz Design is a top web design business in Singapore that provides high-quality services at a reasonable cost. The company has a staff of specialists who can assist businesses in developing unique, modern, and responsive websites that stand out from the crowd.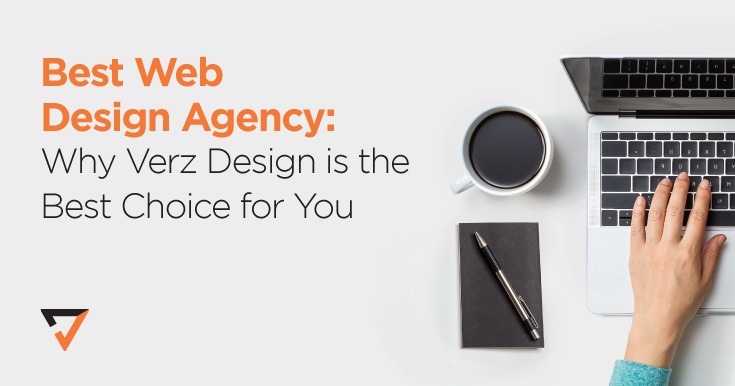 Verz Design's web design services range from concept creation to website design and maintenance. They specialize in designing custom designs that are suited to the specific demands and tastes of each customer. Their design and development teams collaborate to guarantee that the website is not only visually beautiful but also simple to use and navigate.
Verz Design provides a variety of services in addition to web design, such as SEO, content generation, and digital marketing. They recognize that having a fantastic website is just half the battle and that businesses must also be able to attract traffic to their site and turn visitors into clients.
Verz Design's commitment to client satisfaction has garnered them various medals and distinctions. They have worked with a number of high-profile clients, including Toyota, Gong Cha, and Singapore Airlines, and their portfolio includes projects from a variety of industries.
5ive Media Pte Ltd is a web design firm situated in Singapore that has been delivering comprehensive web solutions to businesses since 2013. They provide a variety of services like as web design, web development, e-commerce solutions, mobile application development, digital marketing, and more.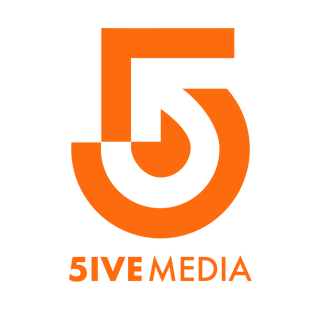 5ive Media's emphasis on client satisfaction is one of its primary strengths. They take the time to understand each client's specific requirements and deliver tailored solutions. 5ive Media has a proven track record of delivering high-quality projects on time and within budget, thanks to a team of skilled designers, developers, and digital marketing professionals.
Furthermore, 5ive Media takes pleasure in staying ahead of the curve when it comes to the latest trends and technologies. They are continually researching and implementing new tactics to ensure that their clients' websites are cutting-edge and performing optimally. This dedication to innovation and excellence has garnered them countless industry awards and recognition.
Recommended reading: 20 Best Mobile App Development Companies In Vietnam
The Criteria We Used for Evaluation
Choosing the appropriate web design company is critical when it comes to developing a website for your business. In this section, we will go over the criteria we used to determine the best web design firms in Singapore.
Quality of design and user experience
The quality of design and user experience was an important criterion in our evaluation of the top web design businesses in Singapore. Your website design and user experience are what give potential customers their first impression of your brand and decide how they interact with your website.
Designveloper's review team sought web design firms that grasp the newest design trends and user experience ideas, as well as how to implement them into website design. The organizations we choose have designers who understand the necessity of establishing a visually appealing, easy-to-navigate, and mobile-responsive website.
We evaluated the design quality and usability of the websites developed by the companies. The design should be visually appealing, easy to use, and make a strong first impression. We also tested to see if the websites were mobile-friendly, as mobile traffic is fast increasing.
According to a Google study, 53% of mobile users abandon a website that takes more than three seconds to load. As a result, we assessed whether web design firms create websites that load swiftly and efficiently. We also tested the website's responsiveness to various screen sizes and devices to ensure that consumers get a consistent experience regardless of the device they are using.
Our team also examined the design's consistency, ensuring that it is consistent throughout different pages and the overall identity of the website. We assessed whether the businesses employ high-quality photos and graphics that are optimized for web use, which aids in website loading speed.
Technical expertise and innovation
It is critical to evaluate the technical expertise and innovation of the top web design companies in Singapore when evaluating them. The ability to keep up with the newest web design trends and technology is critical in providing a website that satisfies the client's and their target audience's needs.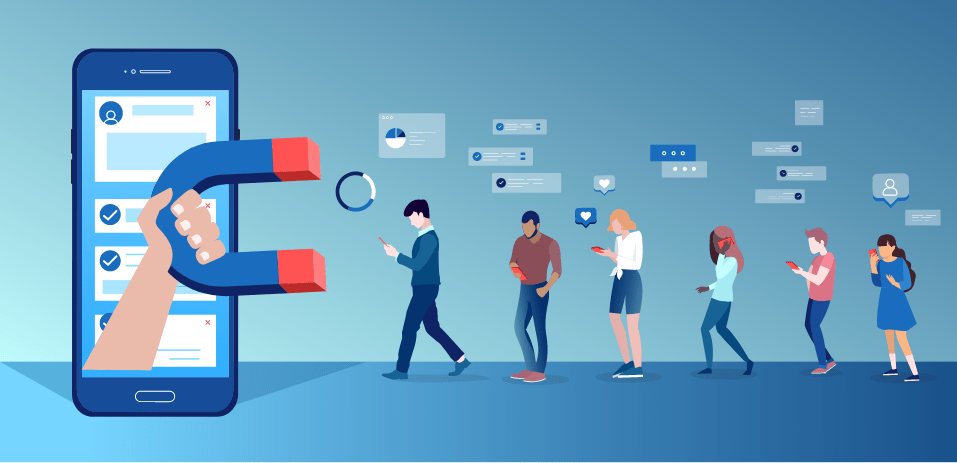 A firm with great technological experience should be able to incorporate many features into a website, such as e-commerce systems, social media feeds, and other third-party tools, seamlessly. They should also be knowledgeable in responsive design, which ensures that the website operates properly on a variety of devices and screen sizes.
Another important thing to examine is innovation, which demonstrates a company's willingness to experiment and push limits in the web design sector. A company that is not hesitant to attempt new things and investigate upcoming technologies can produce one-of-a-kind and visually attractive websites that stand out from the crowd.
While assessing a company's technical expertise and inventiveness, it is critical to analyze their previous work as well as client testimonials. Check for samples of websites they've developed that demonstrate their technical ability and inventive design approach.
Portfolio and case studies
Portfolio and case studies are important factors to examine when selecting a web design firm. The portfolio and case studies of a company provide insights into their previous work and projects, demonstrating their experience and innovation.
While reviewing a company's portfolio, it is critical to assess the quality of work as well as the breadth of their initiatives. A solid portfolio should be able to demonstrate the company's abilities in a variety of web design disciplines, such as website development, UX design, UI design, and mobile app development.
Case studies are a great method to learn about how the organization has dealt with various difficulties and provided answers to clients. They provide a detailed examination of the company's approach to a certain project, highlighting the problems encountered and how they were overcome.
It is critical to remember that a company's portfolio and case studies should correspond to your company's objectives and ambitions. If you want to construct an e-commerce website, for example, you should look for a company that has experience designing and developing e-commerce websites.
Furthermore, reviewing a company's portfolio and case studies can provide insight into their design approach as well as the quality of their work. It can also give an idea of what kinds of projects the organization has previously worked on and how they have assisted their clients in achieving their goals.
Price and value for money
Price and value for money are important factors for anyone looking to establish a website. It's crucial to realize that not all web design firms have the same pricing structure. Some charge based on the number of pages and features included in the website, but others provide a more flexible pricing system that allows you to pay only for what you require.
Web design businesses in Singapore offer a wide variety of costs, from low to high. The cost of a website is determined by several factors, including the company's competence, the complexity of the project, the amount of custom work necessary, and the design quality.
While price is an important issue, it should not be the only aspect in choosing a web design firm. A company's value for money should be compared against other aspects such as quality, experience, and customer service.
It is critical to look beyond the initial price tag when assessing the pricing plan of web design businesses. Evaluate how much value the company provides in exchange for the price. Do they offer other services like continuous maintenance, content production, or SEO optimization? Is there a money-back guarantee if you're unhappy with their work?
Finally, the finest web design firm is one that provides high-quality services at a fair cost. To get the most bang for your buck, choose a provider that understands your requirements and can deliver a website that exceeds your expectations.
Conclusion
To summarize, choosing the appropriate web design firm in Singapore might be difficult, but the effort is worthwhile when you end up with a website that helps your business flourish. We picked five organizations that stand out from the crowd after reviewing the criteria described above. Each of said businesses specializes in distinct areas, such as design quality and user experience, as well as technological skill and innovation, and they all have a track record of delighted clients.
Nevertheless, if you want to venture outside Singapore, consider Designveloper. We provide quality services at a fraction of the cost you'd spend in Singapore, thanks to our team of skilled developers and designers. Furthermore, Vietnam is increasingly becoming a leading destination for tech companies, making it an excellent location for seeking new prospects.