As the need for healthcare software grows, it's only natural that companies that specialize in healthcare mobile app development will start to pop up. On the world market, the healthcare business is one of the biggest and most important ones. The Deloitte Global Health Care Outlook report's study reflects this, as it shows that the international healthcare business is worth a healthy $7.724 trillion dollars right now.
In this article, we will list the top 10 best companies for healthcare mobile app development out there. But before that, let us delve first into some of the most popular trends out there regarding healthcare apps.
Top 5 Trends In Healthcare Mobile App Development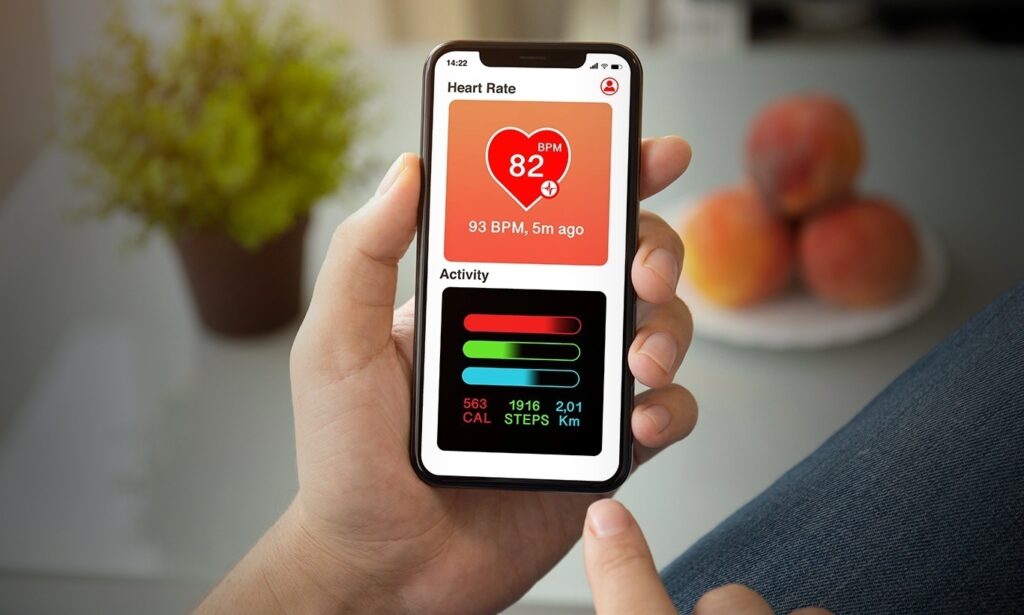 Healthcare apps allow users to register and monitor health conditions in real time using only mobile devices. Medical services, hospital stays, EHRs, and insurance claims are all grouped together under one banner. The creation of a mobile app to improve health and well-being is referred to as "healthcare mobile app development". To begin with, these apps must be usable and beneficial. But that isn't enough. Many factors determine an app's performance and success, and the current relevant trends all tell a narrative to follow.
In the first part of this article, we'll talk about the different kinds of software you can make to make your healthcare business run better, your team more productive, and your patients happier.
Recommended reading: Top 5 Best Healthcare Apps for Patients Recommended by Doctors
1. Telemetry and remote monitoring
Since the Covid-19 pandemic began, there has been a rise in the use of remote monitoring devices. This technology not only helps people who need medical care, but it also helps improve quality and speed, which speeds up the process of giving medical care.
2. Physician referencing
Users of these apps, which are basically just directories, can look for doctors by their specialties, names, or where they are located. Once a patient has found the best specialist for their needs, they can talk to that specialist about anything they need to in the app itself. This means making the first contact, setting up a meeting, and giving feedback after the meeting in the form of a review.
3. Machine learning and A.I.
In the last few years, doctors and other medical professionals have been using artificial intelligence (AI) to diagnose and treat patients more and more. Because of this trend, digital health has made a lot of big steps forward. This is done to lower the overall cost of medical services and cut down on the number of mistakes made by people in the healthcare industry. Because machine learning and AI have helped make a big market, it is expected that by 2025, about $33.1 billion will be made. Artificial intelligence could be used in fields like robotic-assisted surgery, spotting fraud, making preliminary diagnoses, reducing dosage mistakes, and maybe even more.
4. Urgent care
These apps are very helpful when there is an emergency and your patients need medical care quickly. When a patient uses an urgent care app, they can see where the closest hospitals are that can treat them, as well as the quickest way to get there and an estimate of how long it will take to get there. The person will also be able to see how to get there as quickly as possible. So, the patient would only go to hospitals where there are specialists who can help. This could help both people who need help and organizations that help people.
5. Pregnancy and women's health
Applications like these can help improve your female patients' health and well-being as a whole. By using this kind of software, you will be able to give your patients information about pregnancy that they can use to learn more. You will also be able to keep an eye on your patients' pregnancies and set up appointments with gynecologists and obstetricians on their behalf. Because pregnancy is a hard and important time in a woman's life, you can be sure that your patients will be happy to get extra help and care through a simple app.
Top 10 Companies In Healthcare Mobile App Development
Before making this list of healthcare mobile app development companies, Designveloper did a lot of research and talked to a lot of different people. These firms all have features and services that make them stand out from the rest. Shall we look into it?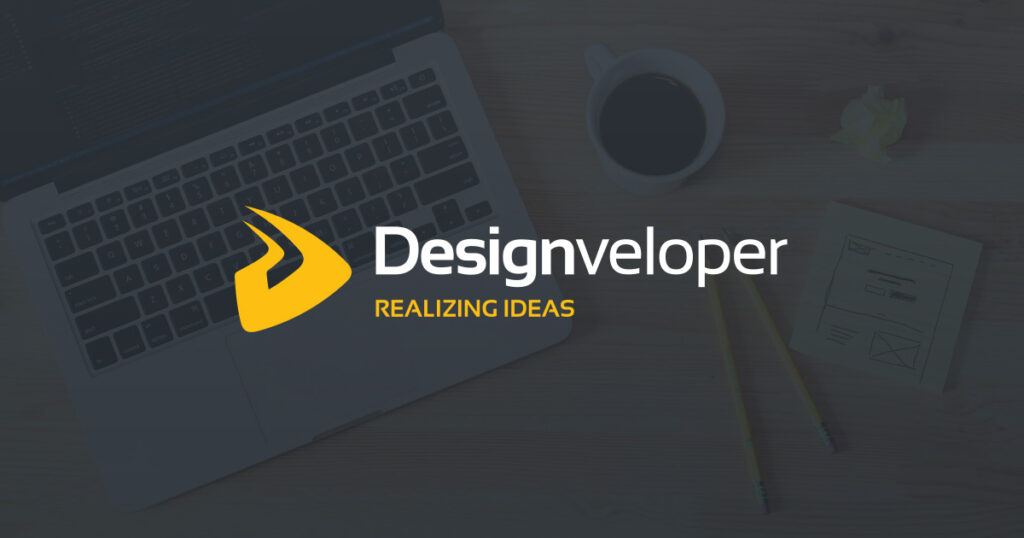 Designveloper is one of the most successful software outsourcing companies in the world. Its main office is in the economic center of Vietnam, Ho Chi Minh City. Started in January 2013 by a group of passionate and experienced web developers, mobile app developers, UI/UX designers, and VoIP specialists, the company is involved in projects of a wide variety of fields, from manufacturing and health care to logistics and transportation.
ODC is one of the most notable and ongoing initiatives that Designveloper is working on in relation to the healthcare industry. It is a platform for healthcare that can be utilized by both patients and their respective physicians. Patients are able to sign up for it, arrange appointments with private physicians, get medicines, and have medical exams all through the platform. Additionally, all of the administrative tasks, including prescriptions, appointments, and financial dealings with patients, can be efficiently managed through the use of this system.
Founded in: 2013
Company size: 50 – 249
Min. project size: $5,000+
Avg. hourly rate: $25 – $49
Recommended reading: 5 Benefits of Mobile Health Apps in the Future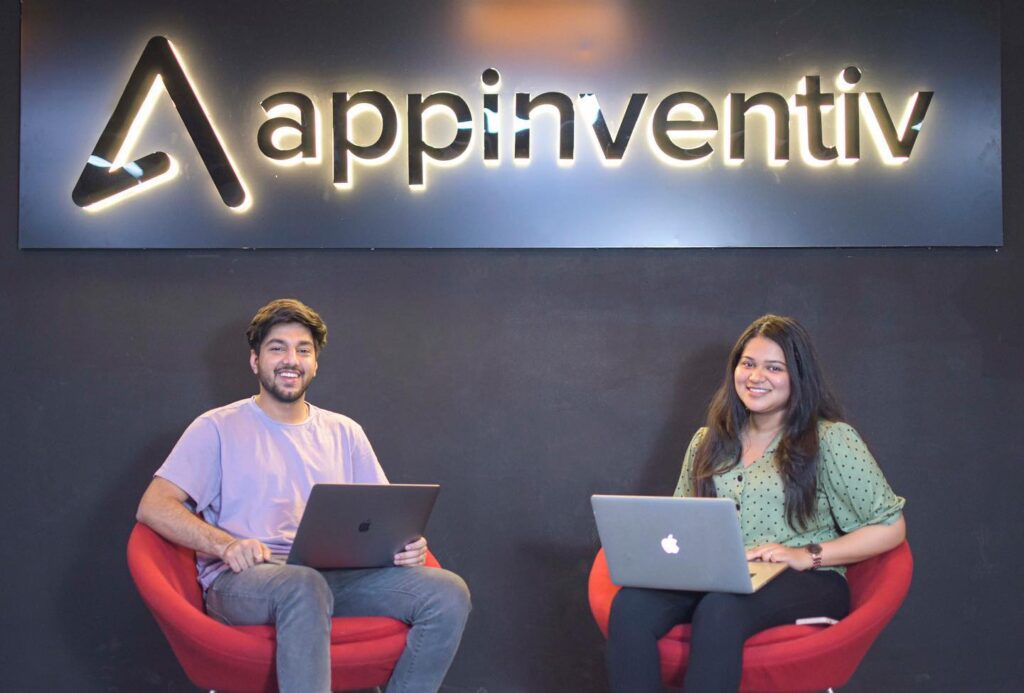 Appinventiv is one of the few companies that can say they will make sure their clients are completely happy. It is one of the best-known companies that makes mobile apps for the health industry. This claim is backed up by the fact that the company has a wide range of cutting-edge digital solutions. This company makes apps for the healthcare industry. They have teams of designers, testers, analysts, and app developers who know what the market needs right now. When it comes to making mobile apps for health and fitness, they are the best.
The organization has worked with brands from all over the world on a number of large projects that have been completed successfully. They believe that the needs of the customer should be turned into an extremely effective IT solution.
Founded in: 2015
Company size: 250 – 999
Min. project size: $10,000+
Avg. hourly rate: $25 – $49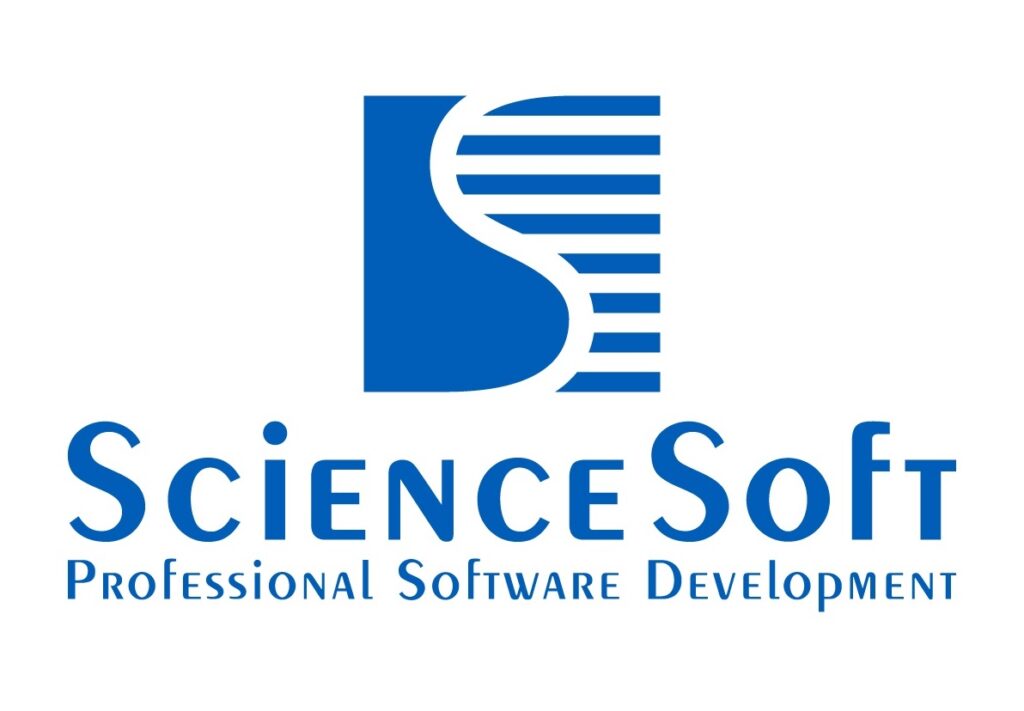 ScienceSoft is a global company with its main office in the United States. Since more than 16 years ago, the company has been working in the field of health information technology. The trusted app development company makes reliable mobile apps for a wide range of clients, including healthcare organizations, companies that make medical devices, software product companies, and startups.
ScienceSoft has a portfolio of more than 100 medical IT projects that have been completed successfully. The company also makes innovative mobile medical apps that improve patient care and diagnostics and make it easier for healthcare companies to run their businesses.
Founded in: 1989
Company size: 250 – 999
Min. project size: $5,000+
Avg. hourly rate: $50 – $99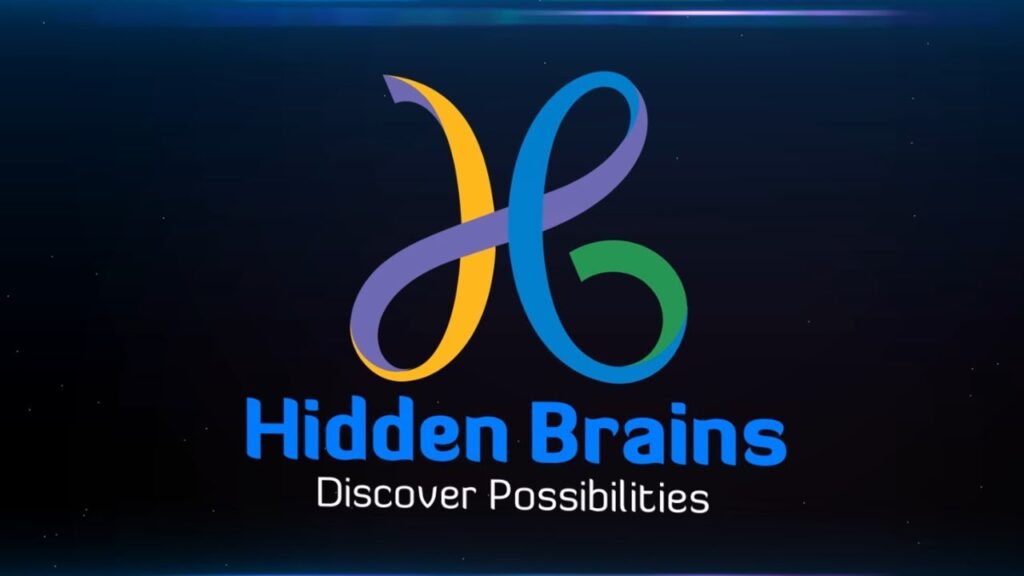 Hidden Brains InfoTech Pvt Ltd has won a lot of awards for its software, web, and mobile apps. The company has grown quickly since it began in 2003. It now has more than 500 employees and serves 2400 customers in 107 countries. The company provides one-of-a-kind solutions that help their customers, which range from small startups and digital agencies to large organizations, reach their transformation goals and grow.
At its core, Hidden Brains is an IT company that helps the healthcare industry with consulting and development. Its main goal is to come up with new ideas for how the field will develop in the future. In the meantime, the company's goals are to improve the quality of care given to patients and make operations run more smoothly. They are in charge of making applications from the start to the finish. So, they help drive transformation projects that connect medical providers to patient records, caregivers to colleagues, and patients to practitioners in order to provide better care.
Founded in: 2003
Company size: 250 – 999
Min. project size: $10,000+
Avg. hourly rate: $50 – $99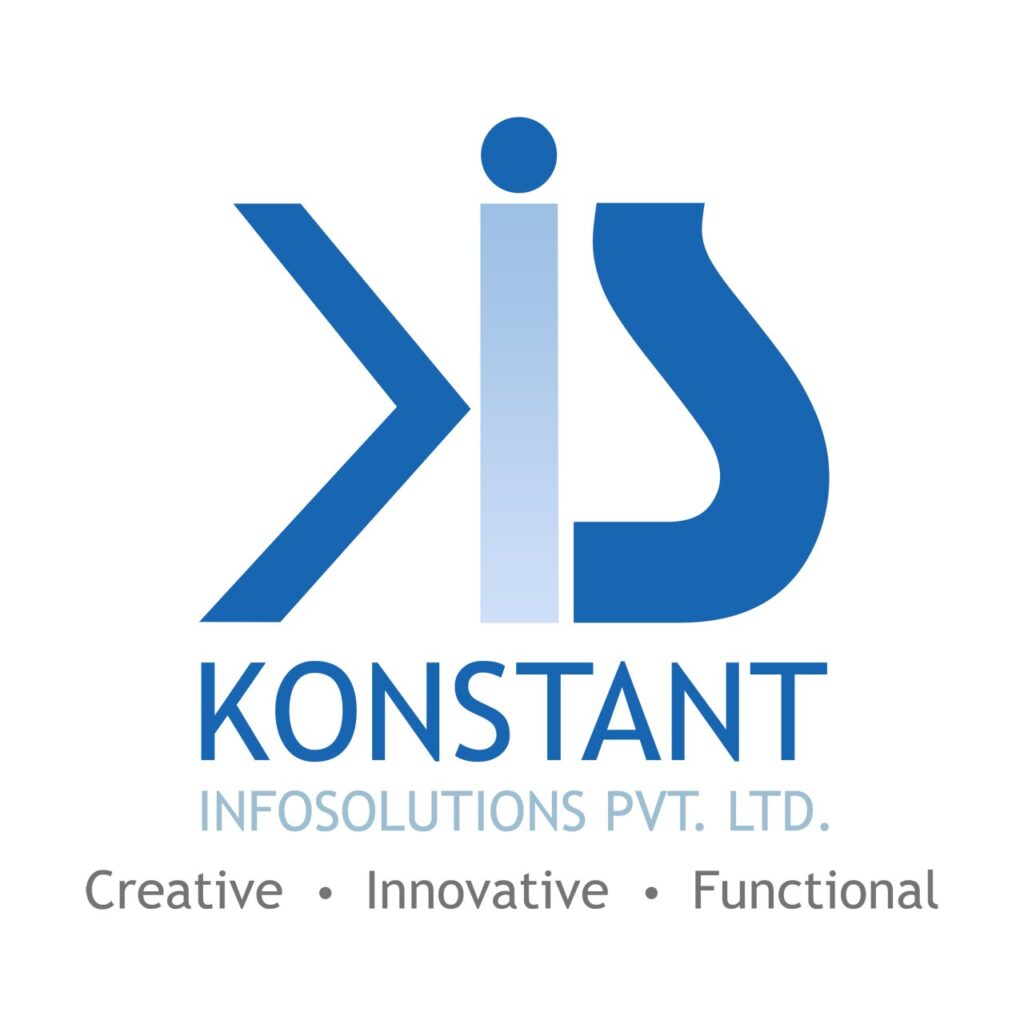 Konstant Infosolutions is a company that makes mobile apps. They have made more than 600 mobile apps for Android, iOS, and hybrid platforms as a result of their work with businesses, startups, and enterprises in all fields.
When it comes to the healthcare mobile app development industry, they excel. Konstant Infosolutions make software and apps that give doctors more power, help patients learn and get involved, drive millennials with the latest wearables and fitness bands. In addition, their app development also assists in improving communication between patients and doctors, and making medical organizations more efficient.
Founded in: 2003
Company size: 50 – 249
Min. project size: $5,000+
Avg. hourly rate: <$25
Since 2009, OpenXcell has been a leading IT consulting company. It is known for its digital solutions that are both new and reliable. The company helps your business make money by using the unmatched experience of a highly qualified product development team. Their huge pool of skilled professionals in Machine Learning, Cloud Computing, the Internet of Things, Artificial Intelligence, and other areas can help you get more customers for web and mobile app development.
OpenXcell's healthcare solutions and services can help pharmaceutical companies improve how they do business. The success of these businesses depends on OpenXcell's amazing ability to give their customers and patients as much care as is humanly possible. Because they have worked in a lot of different industries and with a lot of different kinds of technology over the years, they have helped their customers take advantage of a lot of new things.
Founded in: 2009
Company size: 250 – 999
Min. project size: $10,000+
Avg. hourly rate: <$25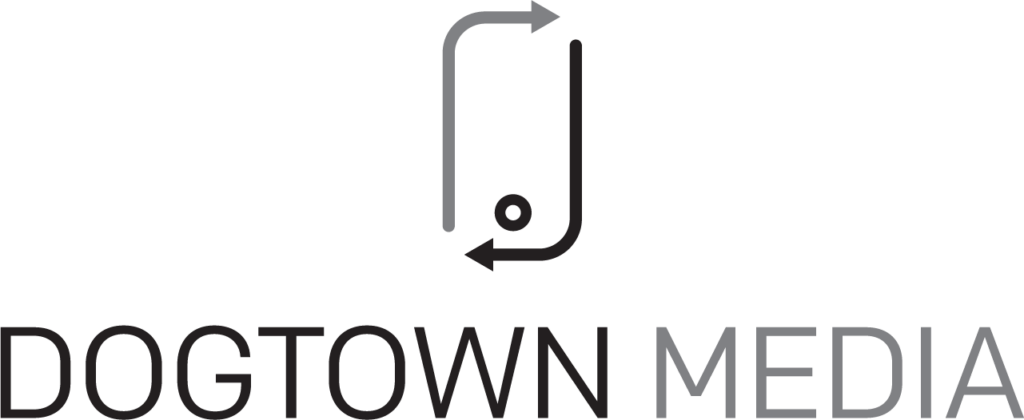 In the last nine years, Dogtown media has finished more than 200 projects for individuals, small and medium-sized businesses, and global brands. Dogtown Media has offices in San Francisco, New York, and London. They have packages that fit a wide range of needs and budgets, from quick prototypes to interfaces with all the features. Their best mobile app developers make sure that everything is perfect, from the idea to the app store.
One area where they do well is health care. Their goal is to make the world a better place by making healthcare mobile apps that can save lives. They work with healthcare leaders and providers to make mHealth apps that will improve both the quality of care and the results for patients. Their software developers have a lot of education and are very good at fixing problems, making medical app interfaces work better, and making new interfaces.
Founded in: 2011
Company size: 10 – 49
Min. project size: $25,000+
Avg. hourly rate: $100 – $149

Interexy is one of the most well-known and respected mobile app development companies in the healthcare field. It has an office in Minsk, Belarus, and is based in Miami, Florida. Since its start in 2017, the company has been offering high-quality health solutions to hospitals, clinics, patients, people who are interested in fitness, and other places. Interexy has worked on more than 50 successful projects with startups and mid-sized businesses all over the world. They are experts at making mobile apps for specific needs.
Interexy has a team of more than 50 highly skilled app developers and marketers who are familiar with the latest technologies and frameworks for mobile apps. This makes sure the apps they make are good. In addition to healthcare, Interexy also works with the retail, pharma, auto, real estate, and education industries. The company is currently working to improve remote medical services by driving digital transformation to prevent security breaches and digitize healthcare. One last thing to note is that Interexy makes it easy to talk to people, which is one of its strengths.
Founded in: 2017
Company size: 50 – 249
Min. project size: $10,000+
Avg. hourly rate: $50 – $99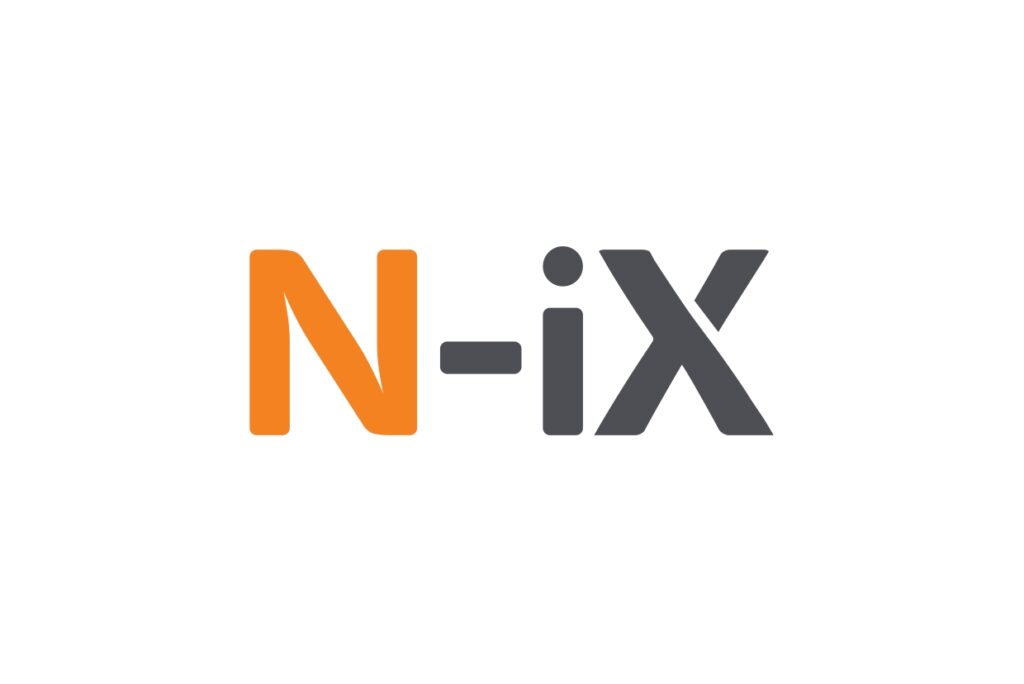 Since being founded in 2002, N-iX has won many industry awards, such as Inc. 5000 Europe, Software 500, GSA, and Clutch, showing that it is one of the fastest-growing IT companies in the world right now. N-iX is on the list of the top 100 global outsourcing companies made by the International Association of Outsourcing Professionals (IAOP) for the fifth year in a row. AWS, GCP, OpenText, SAP, and Microsoft have all recognized the business as a partner in good standing.
The company has a lot of experience in healthcare mobile app development and HIPAA compliance. It also has strong teams with expertise in important technologies for the healthcare field, such as data science for genetics. Presently, N-iX is hard at work making a wide range of cutting-edge software solutions that help healthcare providers change the whole healthcare business.
Founded in: 2002
Company size: 1,000 – 9,999
Min. project size: $100,000+
Avg. hourly rate: $50 – $99
Recommended reading: Mobile App Development for Healthcare: Things To Know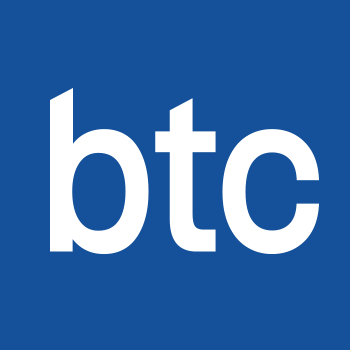 Boston Technology Corporation, also known as BTC, is one of the premier healthcare mobile app development companies. It achieves this status by helping their customers' businesses make enterprise mobile cloud-based application development services that are highly innovative and effective. Throughout its history, this healthcare app development company has worked with both up-and-coming startups and companies that are currently in the Fortune 500.
The health app development team of this top medical app developer has consistently been well-regarded by the industry's businesses. Among its clients are well-known companies like Farms2Tables, the Harvard School of Public Health, MIT, and Fidelity.
Founded in: 2004
Company size: 50 – 249
Min. project size: $50,000+
Avg. hourly rate: $50 – $99
Conclusion
It might be hard to find a reliable partner in the development of healthcare products. There are thousands of companies around the world that specialize in healthcare mobile app development, but for the purpose of introduction, Designveloper only chose the most reliable few to put on our list. Each of these businesses has been in business for a long time and has learned a lot about the industry. They also keep up with the latest technology, which goes a long way in a field as volatile as healthcare.