Are you a restaurant owner who is having difficulty reaching your target audience? Do you want to increase your consumer base and improve your internet presence? A restaurant website could be exactly what you need. A website is crucial for any business, especially restaurants, in today's digital world. In this post, we'll look at the advantages of having websites for restaurants. As a web development firm, we will also offer our advice on the key elements of an effective online presence. Whether you are a tiny neighborhood restaurant or a fine dining establishment, a website may help you stand out in a congested market and attract more customers.
An Overview
In this first section, we will highlight the importance of an efficient restaurant website. A well-designed website can boost a restaurant's online presence, attract new customers, and increase income. You will have a better knowledge of what a successful website for your restaurant might mean by the end.
Importance of having a website for restaurants
Restaurants are no doubt an important part of our everyday lives. With the increased use of technology, having a restaurant website has become even more of a requirement. The internet has changed the way we live and do business. Consumers are more technologically sophisticated than ever before, and they expect to be able to discover information about their favorite restaurants online.
Having a website for your restaurant is no longer an option; it is a need for success. It acts as a virtual front entrance, allowing potential consumers to learn more about you. According to one study, 94% of consumers conduct internet research before dining out, making it critical for restaurants to have a strong online presence.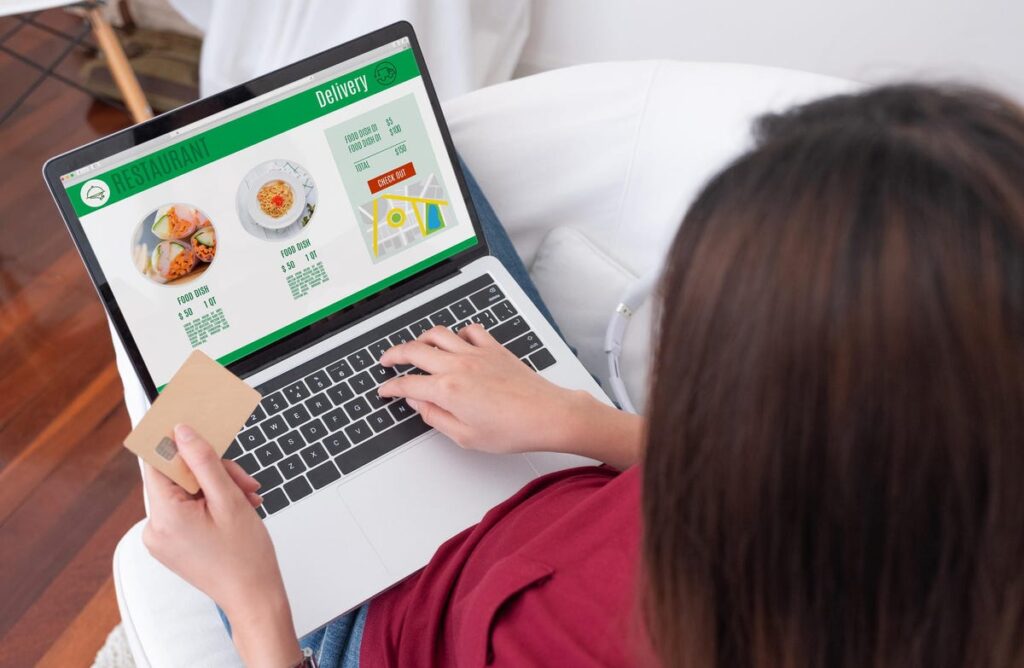 A restaurant website may provide important information to your consumers. This includes your menu, prices, location, hours of operation, and more. This convenience saves time and improves customer happiness. Furthermore, a website allows restaurants to promote their brand, food, and services, which can help attract sales.
A website can also assist restaurants in developing their reputation and establishing trust with potential consumers. It allows guests to post ratings and feedback, which can help the restaurant create trust and a positive image.
Statistics on the benefits of having a website for restaurants
Establishing a website for your business has numerous advantages. These are some facts that demonstrate the value of having a website for your restaurant:
80% of customers look for a restaurant online before going there.
70% of consumers prefer to purchase food online.
60% prefer to make bookings online.
50% say they are more inclined to visit a restaurant if the menu is available online.
Essentially, having a website for your restaurant can help you attract new customers and expand your reach. You can develop trust and reputation, and provide more value to your customers via having a website.
Recommended reading: How to Choose a Web Design Company That Fit Your Business?
The Key Elements of a Website for Restaurants
Now that we've established the significance of having a restaurant website, let's look at the important factors that contribute to its success. These factors are essential in developing an engaging online presence that attracts more clients to your business. In this section, we'll go through the numerous elements that make up a good restaurant website.
Menu and Pricing
The menu and pricing area is one of the most significant aspects of a restaurant website. This is where potential customers will go to learn about what you have to offer and how much it costs. It is critical that this area be simple to navigate and understand.
Consider using high-quality images of your items while constructing your menu section. This not only improves the visual appearance of your website, but it also gives clients a better notion of what to expect when they visit your restaurant. Moreover, ensure that your menu is current and contains any specials or promotions you may be running.
Your pricing section should be simple and straightforward. Instead of making clients look for pricing, list them clearly next to each menu item. This allows clients to make more informed selections about what they want to order.
According to a study, internet menus with photographs boost restaurant revenues by 30%. What's better is that it's new. To do that, keep your menu and pricing section up to date to reflect any changes or seasonal specials. In addition, don't be afraid to get creative with your descriptions and presentation to make your food stand out.
Online ordering and reservations
Online ordering and reservations are critical components of a restaurant's online presence. Having these tools integrated onto its website can tremendously assist its business. A restaurant's reach and client base can be expanded as online ordering and delivery become more popular. It also allows clients to place purchases or make bookings from the comfort of their own homes, which can lead to repeat business.
Restaurants that allow online ordering and bookings make up to 20% more income than those that do not, according to NetWaiter. Furthermore, online orders tend to have larger check averages than phone or in-person orders.
Adding an online ordering system can also save a restaurant time and money by minimizing the need for workers to process phone orders. This can result in fewer order errors and more streamlined operations. Reservations, on the other hand, allow guests to plan their dining experiences ahead of time.
Many website builders have the option to connect online ordering and reservation systems, and third-party platforms that specialize in these services are also available. As a result, a restaurant can improve its website and make the client experience more pleasant and efficient by allowing online ordering and reservations.
Location and contact information
Any restaurant website must include location and contact information. Thus, customers can discover your restaurant more easily if you provide clear and precise location details. Including a phone number, email address, or social media accounts on your website also allows clients to contact you immediately with any questions or bookings.
A Google Maps widget might also be a great addition to your restaurant's website. This tool can assist clients in visualizing your restaurant's location and adjacent landmarks, making it easier for them to find you. Furthermore, giving parking and public transportation information on your website can be beneficial to clients who plan to visit your restaurant.
Customer reviews and testimonials
Customer testimonials and reviews are an important aspect of any restaurant's website. They provide prospective consumers with information about the dining experience, allowing them to make an informed decision about whether or not to visit the restaurant. Restaurants can also benefit from reviews and testimonials by noting areas for development and providing feedback.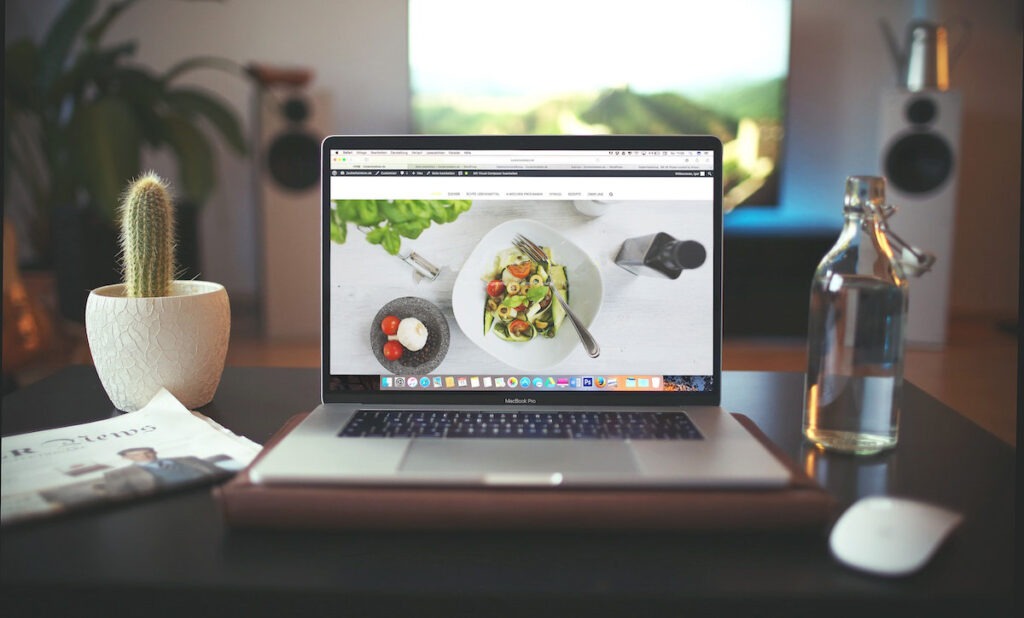 According to a BrightLocal study, 76% of consumers check internet evaluations for local businesses such as restaurants. Having a section on your website dedicated to customer reviews and testimonials, for example, can have a big impact on your restaurant's reputation and sales.
Consider offering incentives such as discounts or a free drink with their meal to encourage consumers to submit reviews. You can also include links to review sites like Yelp, Google Reviews, and TripAdvisor where customers can offer feedback.
When incorporating customer reviews and testimonials on your website, make sure you include both good and negative feedback. This demonstrates that you are open and willing to improve your services. It is also critical to respond to all reviews, including unfavorable ones, in a professional and respectful manner, since this shows your dedication to client satisfaction.
About us page
The "About Us" page is a vital component of a restaurant website. It's where you convey your narrative, show off your own personality, and connect with your customers.
Your "About Us" page should include information about the history, mission, and values of your restaurant. Here is your opportunity to share your love of cuisine and hospitality with your customers and leave a lasting impression.
Research found that 52% of website visitors prefer to see a "About Us" page on a company's website. This means that having an informative and entertaining "About Us" page can have a big impact on how your consumers perceive your restaurant.
High-quality visuals
When it comes to restaurant websites, high-quality images are vital for attracting and engaging customers. A picture is worth a thousand words, as the saying goes, and in the case of restaurant websites, it may also be worth a thousand reservations!
Customers will notice your website's graphics as soon as they land on it, so it's critical to establish a strong first impression. You want to use photographs and videos to highlight your restaurant's best aspects, such as menu items, decor, and ambiance.
According to one survey, 60% of consumers are more inclined to consider or contact a firm whose listing on their website includes photographs. This indicates that having high-quality pictures on your website can influence your customers' decision to dine at your restaurant significantly.
Recommended reading: 10 Types of Web Development Services That You Should Know
Successful Websites for Restaurants
A website for your restaurant is crucial in today's digital age. A website not only allows you to promote your menu and brand, but it also allows you to reach a larger audience and communicate with your consumers in new ways. But, simply having a website is insufficient. To be successful, your website must be well-designed, user-friendly, and search engine optimized. In this section, we'll look at top 5 successful restaurant websites to give you a better idea.
Taco Bell is one of the world's most successful fast-food businesses, with over 7,000 outlets worldwide. This website is an excellent example of how to design a successful restaurant website. The homepage has bright colors, eye-catching pictures, and simple navigation.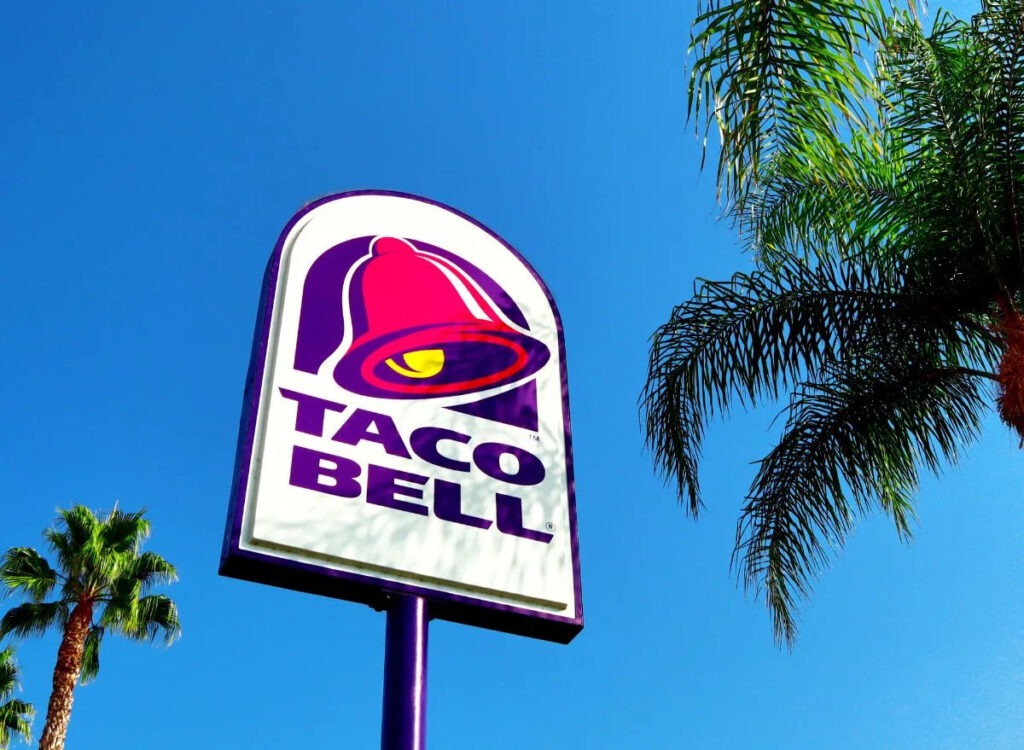 The Taco Bell website's connection with social media is one of its most notable aspects. Customers may easily follow and participate with the brand by prominently displaying links to its social media profiles on the website. Taco Bell's website also includes user-generated content, such as fan photos and tweets. This fosters a sense of community and encourages customer participation.
The Taco Bell website also has an excellent online ordering system. Consumers can order food online and have it delivered or picked up at the local location. This makes the ordering process easier and faster for customers, thus increasing revenue and customer satisfaction.
Taco Bell also has a smartphone app that allows consumers to effortlessly order and personalize their cuisine, track their loyalty points, and find nearby restaurants. The software has over 10 million downloads and has helped the company increase sales.
Fogo de Chao is a well-known Brazilian steakhouse business with locations around the United States, and their website is an excellent example of how a restaurant can build an engaging online experience. Visitors are welcomed with magnificent images of succulent steaks, roasted meats, and fresh salads as they approach the site. The website is designed in a modern and clean style, with enough of white space to direct the eye to the most crucial areas of the page.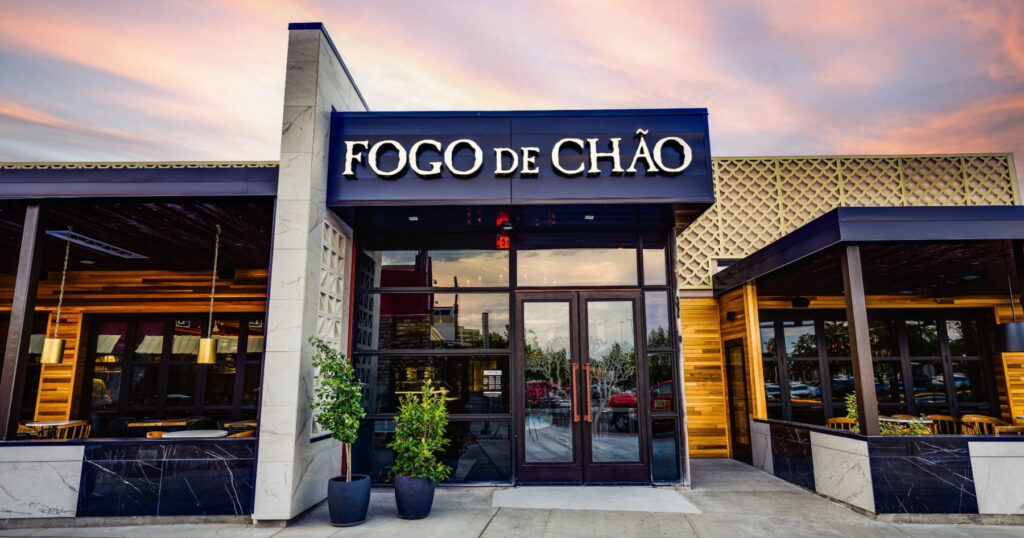 The utilization of video content on Fogo de Chao's website is one of its distinguishing features. They feature a video background that shows off their food and restaurant environment, giving the consumer an immersive experience. In addition, they have video footage on their website that shows their food preparation process and culinary techniques.
The website is simple to use, with distinct areas for their menu, locations, and restaurant information. The menu section is well-organized, providing links to various menus such as lunch, supper, and bar meals. Visitors may quickly filter menu items by categories such as beef, chicken, and seafood, and each menu item is accompanied with a mouth-watering photo.
Another appealing aspect of Fogo de Chao's website is its interaction with social media. They prominently show links to their social media profiles on their website, allowing visitors to effortlessly follow them on sites such as Facebook, Twitter, and Instagram. They also feature a section on their homepage that highlights their most recent social media posts, demonstrating their audience interaction.
Shake Shack, a fast-casual burger company, is a great example of a well-designed restaurant website. The site has high-quality imagery, simple navigation, and clear messaging. One of the primary features that distinguishes Shake Shack's website is its emphasis on mobile friendliness. The site is mobile-friendly, allowing users to view information, order food, and find locations from their phones.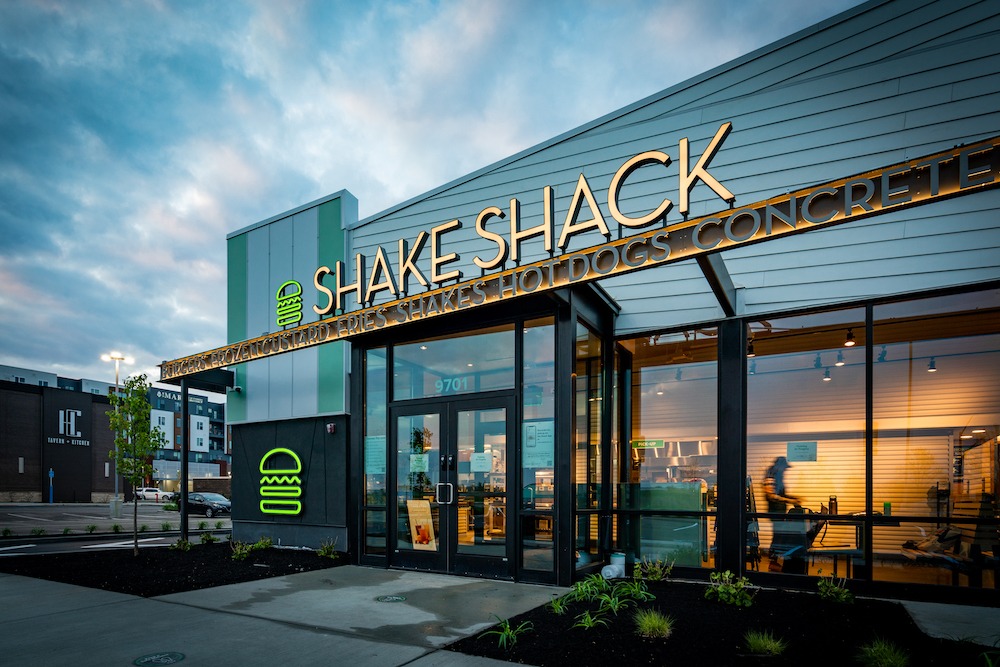 Furthermore, the information on the site is engaging and instructive, including photographs of their burgers and other menu items as well as thorough descriptions of their sourcing and preparation techniques. The website also features a section emphasizing the company's commitment to sustainability, giving users an inside look at the brand's values and objectives.
Another noteworthy aspect of the Shake Shack website is its usage of social media integration. Visitors may quickly engage with the brand and remain up to speed on new menu items, specials, and other news by visiting the site, which contains links to the company's numerous social media accounts. In the digital age, flawless integration between a restaurant's website and its social media presence is becoming increasingly vital.
Momofuku is a world-renowned restaurant having outposts in New York, Toronto, Sydney, and Las Vegas, among others. This website is an excellent example of how to design a successful restaurant website. The website is clean and modern, with high-quality photos of their cuisine and an easy-to-navigate structure.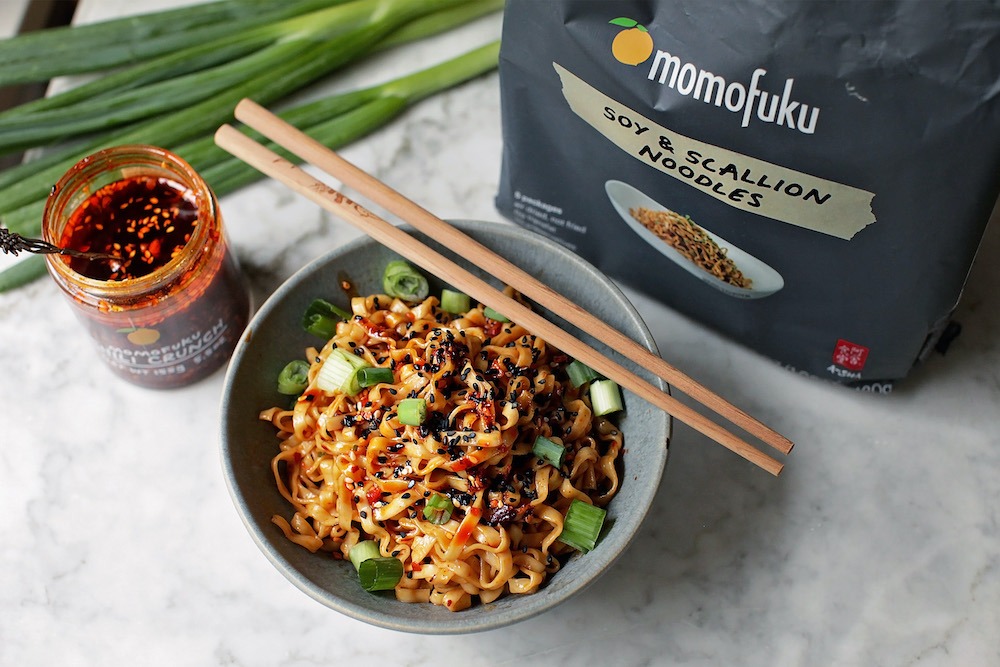 Visitors are greeted on the homepage with a breathtaking photographic presentation showcasing their specialty dishes, with a clear call-to-action to make a reservation. The website also features a straightforward yet effective menu style that highlights their foods, prices, and dietary requirements.
The blog area of the Momofuku website is one of the most outstanding elements, showcasing their culinary ability and innovation. Behind-the-scenes glances at their kitchen, interviews with their chefs, and even recipes for some of their most famous meals are included in the blog entries. This technique assists the restaurant in developing strong relationships with its customers and keeping them returning for more.
The Cheesecake Factory is a prominent casual dining establishment in the United States, noted for its extensive menu and trademark cheesecakes. The website is intended to highlight its large culinary menu, specials, and famous desserts.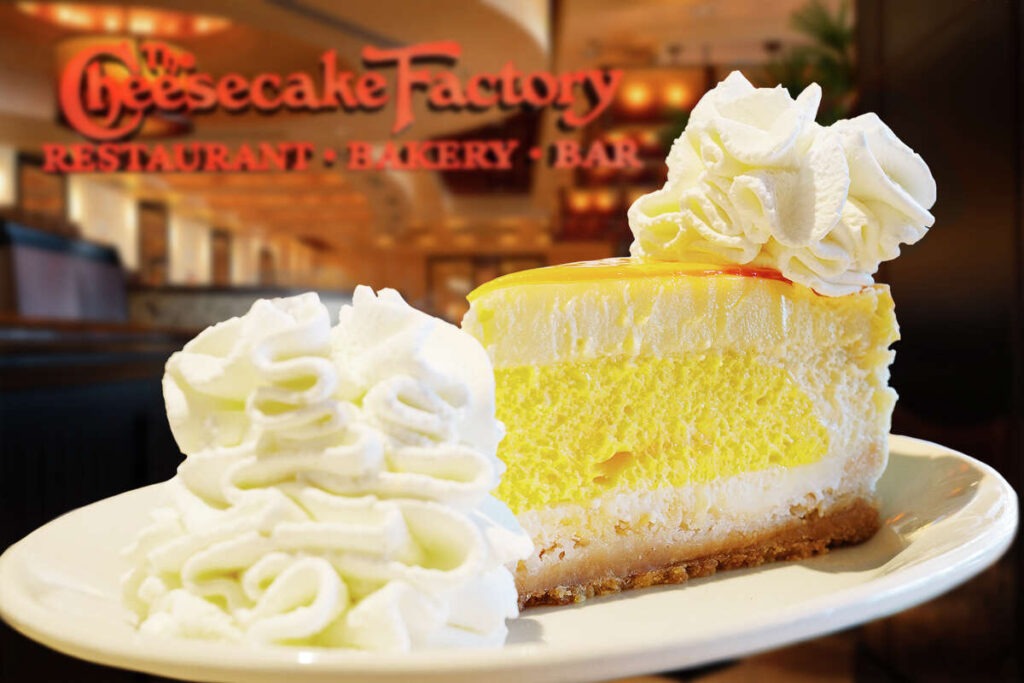 The website of The Cheesecake Factory is sleek and modern, with easy navigation and high-quality graphics. Customers can filter their search by meal type, dietary preference, or component on the menu, which is simply accessible. Each meal is described in length, and nutritional information is supplied, which might be useful for health-conscious customers.
One of The Cheesecake Factory's distinguishing features is its online ordering system, which allows consumers to place orders for pickup or delivery. Customers can also purchase gift cards or book a reservation at one of their locations through the website. These features contribute to the website being an all-in-one destination for clients who want to dine at the restaurant or eat at home.
The website also has a lengthy "Our Story" section that details the restaurant's history and that of its creator, David Overton. This personal touch fosters a bond between the restaurant and its patrons, making them feel more invested in the business.
The Cheesecake Factory website attracts over 3 million visitors each month, making it one of the most popular restaurant websites in the United States, according to SimilarWeb. Additionally, the website's user-friendly design, straightforward navigation, and online ordering mechanism all contribute to its success.
Conclusion
In today's digital age, having a well-designed and optimized website is critical for restaurants. A website can attract new consumers, promote menus, and provide convenient online ordering choices for customers. Furthermore, websites may give restaurant owners useful data insights and comments to help them enhance their services and develop their business.
To build a great restaurant website, you must prioritize user experience, SEO, and mobile optimization. We can observe that successful restaurants prioritize these features in their website design by evaluating the websites of Taco Bell, Fogo de Chao, Shake Shack, Momofuku, and The Cheesecake Factory.
Note that a restaurant's website is an extension of their brand and should represent the quality of their food and service. Restaurants may only attract new customers and maintain existing ones by investing time and effort in developing an attractive and informative website.