Website design is an essential element of any business's online presence. It serves to attract and engage customers and potential clients. A well-designed website helps visitors quickly find what they're looking for. Plus, it also gives a sense of professionalism to your company. As you may know, website design work can become costly. However, if you break down each design element and factor, you can plan for a successful website design or redesign project within your budget.
To help you with that, we will discuss the costs you may need to prepare for a site design or redesign. We'll also share our best tips on how you can make the process more efficient.
Website Costs in General
Including the website design cost, several other basic website-building elements come at a price. In this section, let's review each aspect in detail.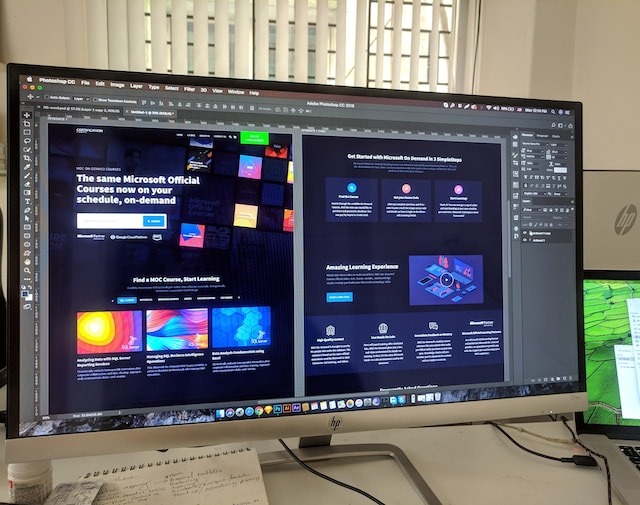 Hosting and Domain
The hosting and domain cost varies depending on the subscription plan. Generally, small businesses and individual portfolio websites can use a shared hosting plan that costs around $1 to $12 per month – depending on your chosen provider.
To claim a domain name, purchase it from a registrar and pay for the annual subscription. It may cost around $10–$15 per year for popular extensions such as .com and .net.
Website Design
Website design isn't limited to aesthetics. It also includes planning, creating a website blueprint, crafting customer journeys, and arranging content layouts.
The cost of website design consists of various elements, from visuals like website templates to added functionalities like a payment gateway.
Using a website builder can cost you under $10 a month, as many web hosting providers like Hostinger include pre-designed templates for free with every plan. It also comes with an intuitive drag-and-drop builder and AI-generated tools like a heatmap and logo maker.
Meanwhile, a content management system (CMS) like WordPress is a good solution if you're looking for free website templates. However, it can have a higher monthly price for premium plugins or themes.
If you have the budget to spare, you can hire a web designer. There are numerous freelance website designers and agencies to choose from. Depending on your choice, it may cost you hundreds to thousands of dollars to create a fully functioning website.
Website Marketing
Website marketing costs mainly relate to digital marketing services like search engine optimization (SEO) tools or social media ads. If you're just starting a business, you may need to spend more on website marketing to build brand awareness.
Just like the website design cost, you can choose to market the website on your own, or with the help of a digital marketing agency or freelancers.
Most digital marketing agencies' hourly pricing starts from $50 and can be as high as $500, depending on the scale of the website and other factors. There are also different pricing schemes like project-based and monthly retainers.
Website Maintenance
The website maintenance services you need will depend on the website's type, size, and features. However, a rough estimation of website maintenance costs can be anywhere from $60 to $60,000/year.
For instance, online stores may require higher maintenance costs to cover extended functionalities like payment systems or inventory management. Depending on the business scale, eCommerce website maintenance services will also charge differently.
Generally, website owners with technical website-building knowledge can lower the maintenance budget by conducting updates independently. If you select a reliable hosting provider, a portion of website maintenance, like security and core software updates, is conducted by the host.
Website Design or Redesign Cost Breakdown
Designing a brand new website will cost differently than a website redesign. However, the general aspects affecting web design pricing are mainly the same.
Now that we've covered the general overview of how much a website costs, let's specifically look at the cost breakdown of a website design and redesign.
Scope of the Project
The scope of your website design project depends on many aspects, like how many pages you want on the website, what type of website you want to make, and the scale of your business website.
The more web pages you want, the more work you have to plan and design, resulting in a higher cost. In contrast, the price will be lower if you only want to make a static portfolio site or a simple landing page.
Features and Functionalities
Each type of website needs different features. Designing an eCommerce website means adding functionalities like a shopping cart and product display pages. Meanwhile, a portfolio website may need a dedicated booking or contact form.
Whether you want to design your own website or hire a web designer, think carefully about your website needs. Research what elements can give the best experience for your audience.
You can choose standard tool options upon starting your website journey for minimal expenses. As your website grows, upgrade, modify, or consider a website redesign process with more premium solutions.
Website Content
The part of web design that often takes the most time is content. It consists of visual elements like icons, fonts, images, layouts, and technical aspects like website responsiveness. Therefore, managing website content also requires the right tools and strategy.
Consider hiring a web design agency to consult the best practices for creating a large-scale professional website. That way, you can have expert suggestions for maintaining the best customer experience.
If you're starting out, many free resources and tutorials are available to help you lower web design costs. Using website content management tools, you can take care of your site independently.
How to Spend Your Website Design Budget Efficiently?
Now that you know the big picture of website design costs, let's discuss how to spend your budget efficiently.
1. Set a Clear Purpose and Measurable Goals
First, setting a clear purpose for your website redesign or initial creation is essential. That way, you can plan measurable goals for the website design process and calculate the costs accurately.
Without a clear purpose, there's a higher chance of spending more on features or design elements you don't need. Not to mention, you may also waste more time trying to narrow down essential website functionalities.
2. Benefit From a Website Builder or CMS
A website builder and CMS are excellent tools to help you spend effectively, as it decreases the need for you to hire a designer.
Most website builders like Wix and Hostinger Website Builder provide customizable templates, so you don't need a graphic designer to create a visual layout. Moreover, website builders are beginner-friendly with no coding required, so anyone can learn how to use them.
If you prefer more flexibility in your website design while still being budget-friendly, you can opt for WordPress. Although it is suitable for beginners, it has a steeper learning curve than most website builders, so you might need more time to master website design.
However, it's an affordable option as WordPress is free and open-source with a wide range of both free and premium plugins and themes. Keep in mind that you'll need to purchase hosting separately, but you'll have more options to match your budget.
3. Take Advantage of Free Design Elements
As long as you understand some basic web design best practices, you can implement them using the free resources available online.
For example, several universal elements that should exist on all types of websites are fonts, images, icons, and logos.
You can use free stock photos for your website image content to reduce costs. However, to build credibility, it's best to take your own product photos and invest in reusable image properties and great lighting tools.
For other visual design elements, you can benefit from free online tools to customize fonts, icons, and logos. Use Google Fonts for free typography and utilize logo maker tools to create business logos and website icons.
Conclusion
In general, a website redesign or design costs can be adjusted to your budget and how much time and effort you want to invest.
To keep website costs low, you can do all the work yourself and choose the best affordable tools and software to help. On the other hand, hiring a professional web designer will give you expert insights and save you time, but it's much more expensive.
Whichever option you choose, there are several tips to make the most efficient use of your budget:
Set a clear website purpose and measurable goals.
Benefit from a website builder or CMS.
Take advantage of free design elements.
We wish you good luck on your website design journey!