A modern website design is crucial in today's fast-paced digital world. It not only improves the appearance of your site, but it also helps you stand out in a sea of competition. But what is modern website design, and why is it important?
We'll look at the evolution of website design, the important characteristics of modern design, and the benefits of having a modern website in this post. We'll also discuss best practices for building a modern website design that will wow your visitors. So grab a cup of coffee and let's begin our article!
An Introduction
If you're reading this, you're probably aware of the significance of having a modern website design. A website is often the initial point of contact between a customer and a business in today's digital world. A well-designed website may make or break your ability to attract and retain clients, but a poorly designed one can have the opposite impact. However, what is modern website design? It's more than just a fashionable appearance.
In this section, we'll have an overview of modern website design and how it influences today's digital landscape.
What is Modern Website Design?
Contemporary website design is a common term, but what exactly does it mean? Simply put, modern website design is the process of developing a website that is both visually appealing and functional and user-friendly. It considers the most recent trends, technologies, and user behaviors to design a website in today's digital scene.
Formerly, website design focused on flashy visuals and complicated layouts. Modern website design, on the other hand, stresses simplicity, clean lines, and easy navigation. This is because modern users are frequently pressed for time and attention and require the ability to quickly and easily find what they are looking for.
Responsiveness is another important aspect of current website design. With more people accessing the internet via mobile devices, it is vital for modern website designs to be flexible. A responsive website will alter its appearance and content to fit any device. This ensures that users enjoy a consistent experience no matter how they access the site.
In addition to these aspects, current website design emphasizes accessibility and diversity. This means that websites are built to be easily navigable and used by people with impairments, such as those who are blind or have limited mobility.
The Evolution of Website Design
The growth of website design has been an enthralling adventure. Websites were simple in the early days of the internet, with little care given to aesthetics or usability. They already had to focus on dealing with with material resources and lacked a clear framework.
Designers began to explore with increasingly complicated layouts and color palettes as technology advanced. Flashy designs with loads of animations and visuals were popular in the late 1990s and early 2000s. Unfortunately, when internet speeds and user behavior evolved, these designs fell out of favor.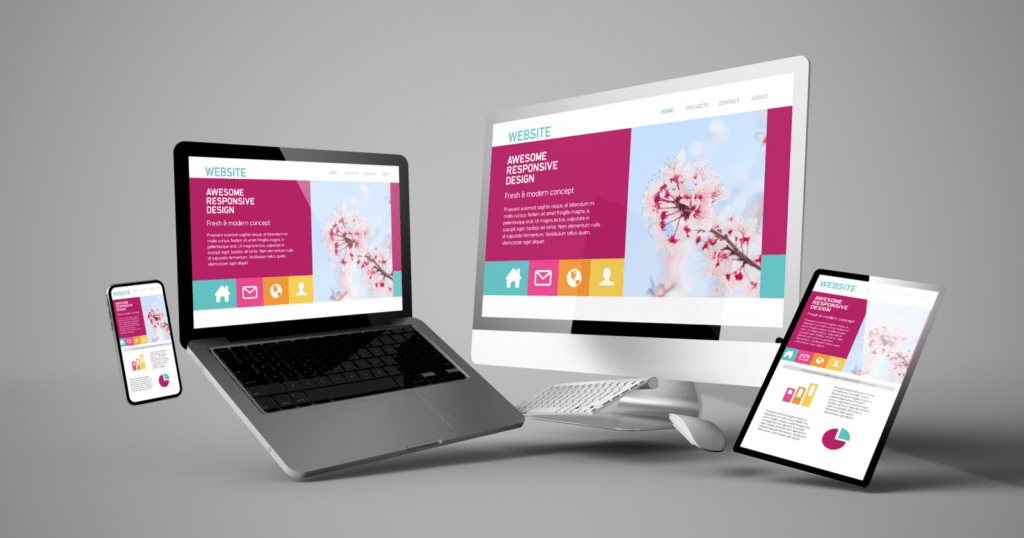 The rise of mobile devices, in particular, changed the game. Designers were suddenly forced to consider how their websites will look and work on smaller screens, resulting in the rise of responsive design.
In recent years, the emphasis has switched to user experience (UX), with designers emphasizing the creation of sites that are simple to browse and fun to use. As a result, sites with clean lines, plenty of white space, and simple navigation have become popular.
According to an Adobe survey, 38% of consumers will abandon a website if the content/layout is unappealing. This emphasizes the significance of good design and its function in attracting and retaining people.
Recommended reading: UI vs UX Design: Definition and Why This Comparison Should Not Exist?
Modern Website Design's Significance in Today's Digital Landscape
Modern website design is essential in today's digital landscape. It's responsible for nearly 95% of a visitor's first impression of your business. A great design can help you improve sales numbers and build trust with your audience.
One of the most important aspects of modern website design is accessibility. Your website should be easy to navigate and use for all potential users. This involves organizing content and images across a series of pages and integrating applications and other interactive elements.
Another important aspect of modern website design is search engine optimization (SEO). A well-designed website can help improve your SEO strategy and make it easier for potential customers to find your business online.
Incorporating modern web design into your marketing strategy is more important than ever. It can help you create consistency across all of your marketing channels and improve your overall brand image.
The Key Elements of Modern Website Design
With the advancement of website design, new design features have emerged that make websites look more current and interesting. The design of a website plays a vital effect in user experience, engagement, and conversion. The fundamental features of modern website design are critical in ensuring that websites suit the expectations of consumers while also staying current with design trends. In this section, we will look at the important features of modern website design and how they can affect the performance of your website.
Responsive design and mobile optimization
Mobile optimization and responsive design are critical components of modern website design. As the use of mobile devices grows, it is becoming increasingly important to ensure that websites are mobile-friendly.
The capacity of a website to alter its appearance and content according to the device is responsiveness. This means that a website should appear good and be simple to use whether viewed on a desktop computer, tablet, or smartphone.
The evolution of this is mobile optimization, which ensures that a website design should give an optimal user experience on mobile devices. This includes things like touch-friendly buttons and menus, easy-to-read language, and quick load speeds.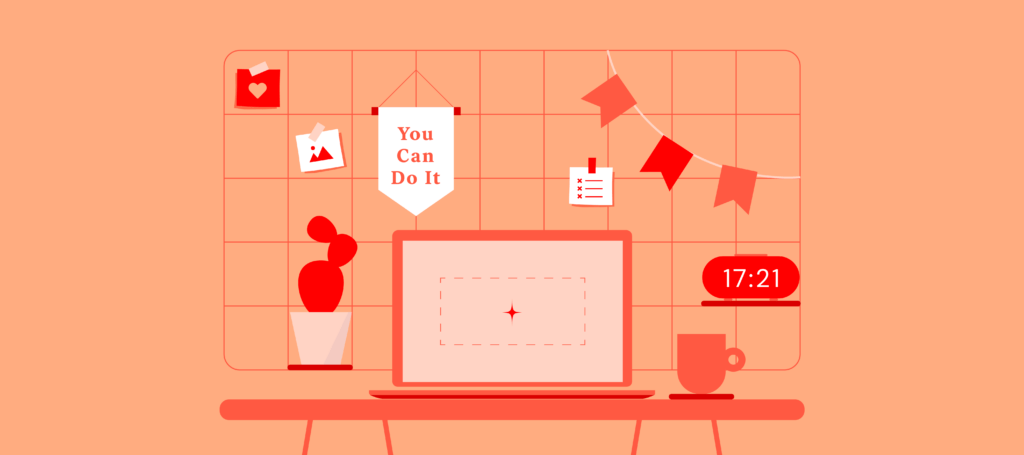 Recent statistics show that mobile devices account for more than half of all website traffic. In fact, mobile devices account for half of global internet traffic, a figure that is likely to climb further in the future years. This means that having a mobile-friendly website is no longer a luxury, but a must.
By implementing responsive design and mobile optimization in your website, you can ensure that your site looks great and is easy to use across all devices, which can ultimately lead to better user engagement and higher conversion rates.
Recommended reading: 7 Things to Ask Web Designer Before Signing the Contract
Simple and clean layouts
The usage of basic and clean layouts is one of the main modern design trends that have arisen. Unlike in the past, when flashy animations, sophisticated visuals, and information overload were prominent, the trend currently is towards minimalist design.
The use of white space and a simplified color palette directs the user's attention to the information, making the website easier to navigate and understand. Minimalist layouts help reduce loading time, which is critical for keeping users interested in a website.
The minimalist approach is especially useful for mobile device. This is because on mobile, there is less screen space, and consumers need quick access to the most crucial information. According to a Google survey, 53% of mobile users abandon sites that take more than three seconds to load, while 74% abandon sites that take more than five seconds.
Consequently, the adoption of basic and clean layouts in modern website design not only improves user experience, it also guarantees that the website loads quickly, thereby boosting the site's overall efficacy.
High-quality visuals and multimedia
Modern website design has evolved to become more visually appealing and engaging, and high-quality visuals and multimedia have played an important role in this. Websites are no longer just text on a white background; they now include a range of multimedia features, such as photographs, videos, and animations, to provide a more immersive user experience.
One reason for this shift toward multimedia is its ability to swiftly and efficiently transmit information. Users expect to be able to discover the information they need quickly in today's fast-paced world, and pictures are typically more effective at delivering information than text alone. According to one study, images can boost learning and retention by up to 400%.
High-quality images and multimedia are also important in establishing a brand's identity and personality. The design of a website can influence a user's perception of a brand, and the use of multimedia can aid in the creation of a cohesive and memorable brand image. A website with unique and eye-catching animations, for example, is more likely to be remembered than one with stock images and basic typography.
It is critical to optimize visuals and multimedia for web use to ensure that they are of the highest quality. This includes compressing photos and videos without sacrificing quality, using suitable file types, and employing responsive design. All of them guarantee that multimedia elements will present correctly on all devices.
Intuitive navigation and user experience
Modern website design must have intuitive navigation and a positive user experience. Users should be able to easily navigate your website and find what they are looking for with minimal effort. It's critical to remember that the majority of website visitors are impatient and have a limited attention span. Therefore, your website should be user-friendly and intuitive.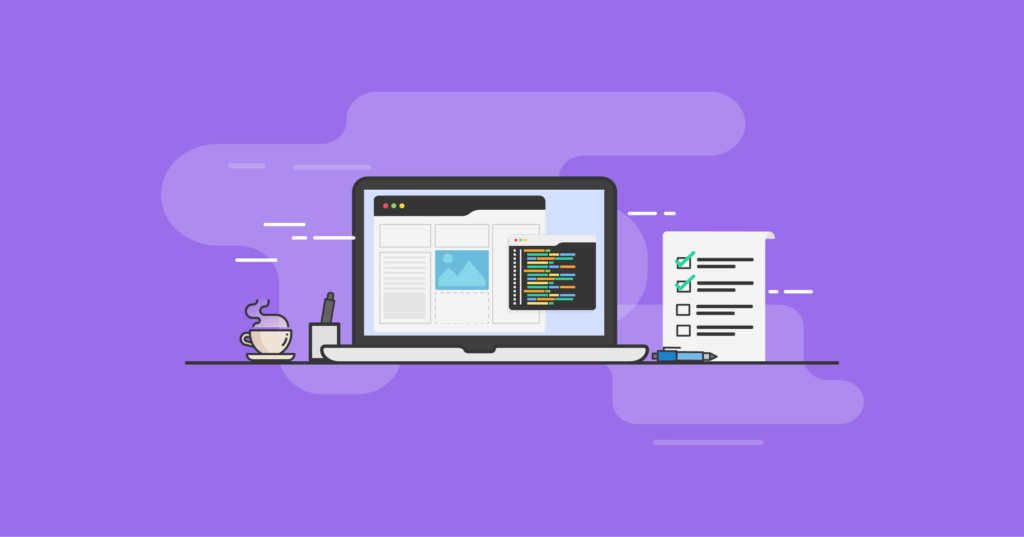 A well-designed website should have a clear and logical structure that makes it easy for users to navigate. Navigation menus should be simple to discover and use. Additionally, they should provide visitors a clear notion of what to expect on each page. Drop-down menus, breadcrumb trails, and icons are examples of design components that provide an easy navigation experience.
Modern websites should go with the user's wants in mind. It implies your website should be responsive and load swiftly on all devices. It should also have high accessibility, so that individuals with impairments may easily navigate and use your website.
The goal of user experience is to make your website simple and enjoyable to use. That is, functionality should take precedence over aesthetics. For example, you may be tempted to include dazzling animations or images, but if they slow down your website or make it difficult to navigate, the user experience will suffer.
Examples of Websites that Embody Modern Design Principles
In this section, we'll look at some websites that have successfully applied the main components of modern website design that we've examined thus far. By reviewing these real-world examples, we may gain a better understanding of how these concepts might be put into effect and find inspiration for our own designs.
Whether you're creating a website for a business, blog, or personal project, these examples will help. They will show you how a modern design can help you achieve your objectives while also improving the user experience. Now let's look at some of the best examples of current website design!
Airbnb is an example of a modern website design with a clean, simple, and user-friendly layout. The homepage of the website is minimalist, with plenty of white space, clear and succinct language, and high-quality visuals highlighting the company's brand and objective. Users can easily search for listings, book accommodations, and manage their accounts thanks to the site's simple navigation.

Airbnb's user experience is seamless and entertaining, thanks to its user-friendly design and responsive layout. The responsive design of the site enables users to access it from any device, including smartphones and tablets, without sacrificing functionality or aesthetics.
Accessibility is also a priority for Airbnb. Closed captioning for videos, alt tags for images, and keyboard navigation make the site more accessible to users with disabilities.
Recommended reading: What Is UI? The Overview for Beginners
Apple's website is a classic example of modern website design. The website is sleek, straightforward, and intuitive, reflecting Apple's brand and design approach well. The use of whitespace and large graphics gives the website an air of beauty and sophistication, and the navigation is simple to use.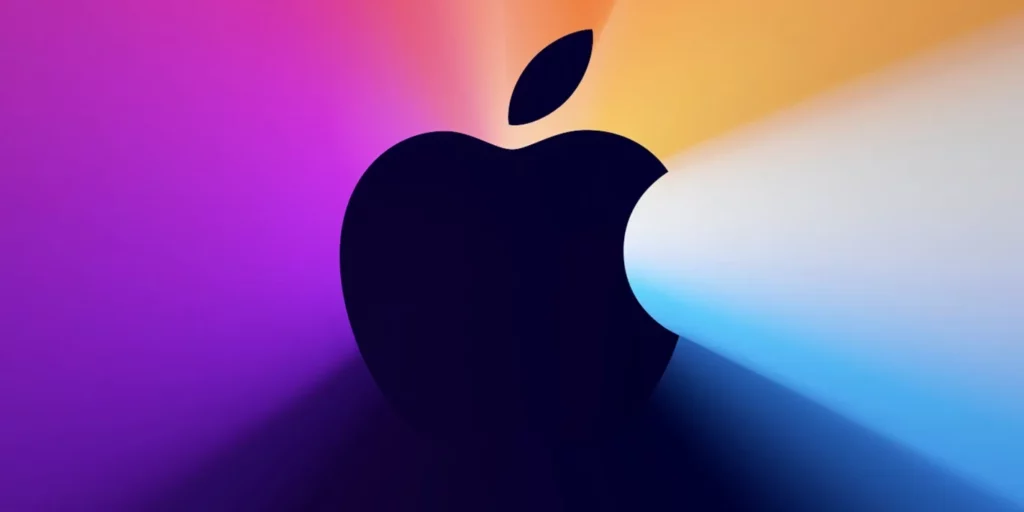 The usage of product photography on the Apple website is one of its most notable characteristics. The high-quality pictures on the website show the features of the products, making them look attractive and enticing. Apple also employs multimedia elements, such as videos and animations, to demonstrate its products in action, providing the user with an immersive and engaging experience.
Apple's website is intended to be comprehensive and user-friendly, with a strong emphasis on the user experience. The font size, contrast, and color scheme of the website are optimized for readability, and it is entirely responsive, ensuring that it appears and operates well on any device.
Dropbox is a file hosting service with a website that adheres to the company's current and practical design standards. The website design is simple, clear, and easy to use. The site makes it simple for consumers to locate what they need. This is true whether it's to sign up for the service, download the app, or receive help.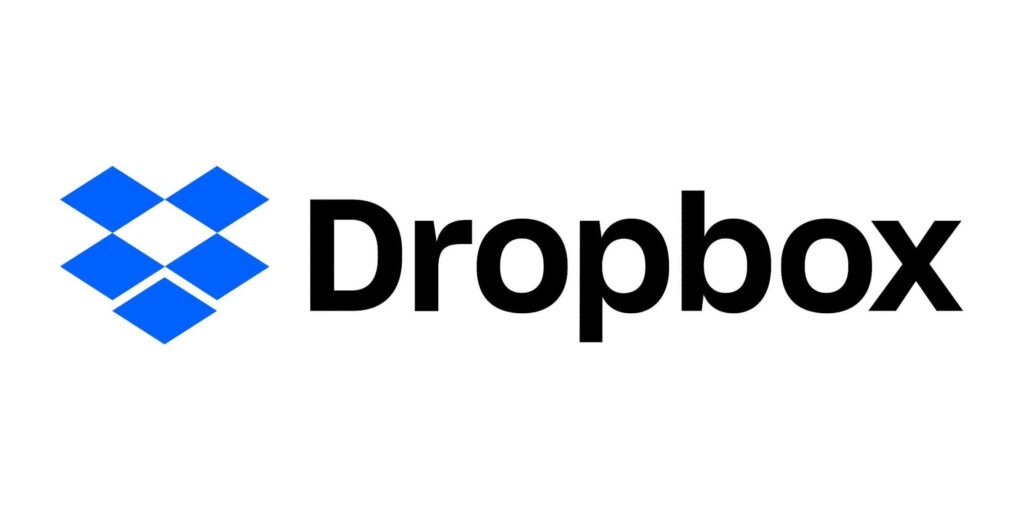 The website makes extensive use of whitespace to make the text more digestible and visually appealing. The combination of bold typography, colors, and graphics with whitespace produces a distinct and inviting visual experience for the user.
The usage of video backdrops also contributes to the design's current vibe while emphasizing the product's benefits. The videos depict real-life circumstances and use cases, making the product more approachable and the advantages more tangible.
Dropbox has made considerable strides in terms of accessibility in recent years. Their website is built with accessibility in mind. This guarantees that all users, regardless of ability, may easily access the content and features.
The company's design team, according to the corporation, employs the Web Content Accessibility Guidelines (WCAG) to ensure that the site is accessible to individuals with impairments. This involves providing meaningful alt text for images, video transcripts, and making the site keyboard-navigable.
Squarespace is a website builder that adheres to modern design principles, offering a simple and user-friendly interface. With a focus on creating visually stunning websites, Squarespace has built-in features that allow users to customize their designs and layouts easily.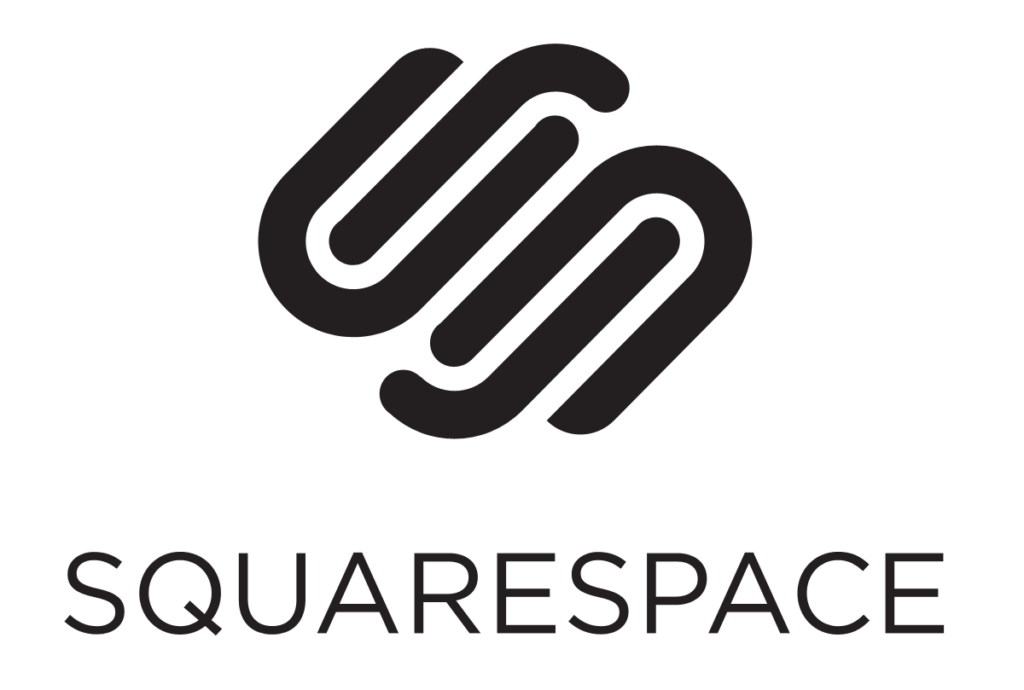 Squarespace's versatility is one of its most notable characteristics. It offers a wide range of templates that can be easily customized to suit any business or personal needs. Its drag-and-drop interface allows users to quickly and simply organize items such as text, images, and videos, giving them complete control over the appearance and feel of their site.
Squarespace's design is minimalistic and modern, with a focus on clean lines and whitespace. The platform includes a number of design options that can be used to create a consistent and professional look for any website. Squarespace also includes complex tools such as custom CSS and JavaScript, allowing skilled users to further modify the design and functionality of their website.
Squarespace is fully responsive in terms of functionality, ensuring that websites are optimized for all devices. The platform is also equipped with features such as SSL certificates, built-in SEO, and integrations with various third-party tools such as Google Analytics, Mailchimp, and more.
Slack is a communication software that helps teams interact more efficiently. Their website, with its clean and minimalist layout, embraces modern design ideas. The combination of white space, bold writing, and bright colors provides a sleek, professional, and easy-to-navigate look.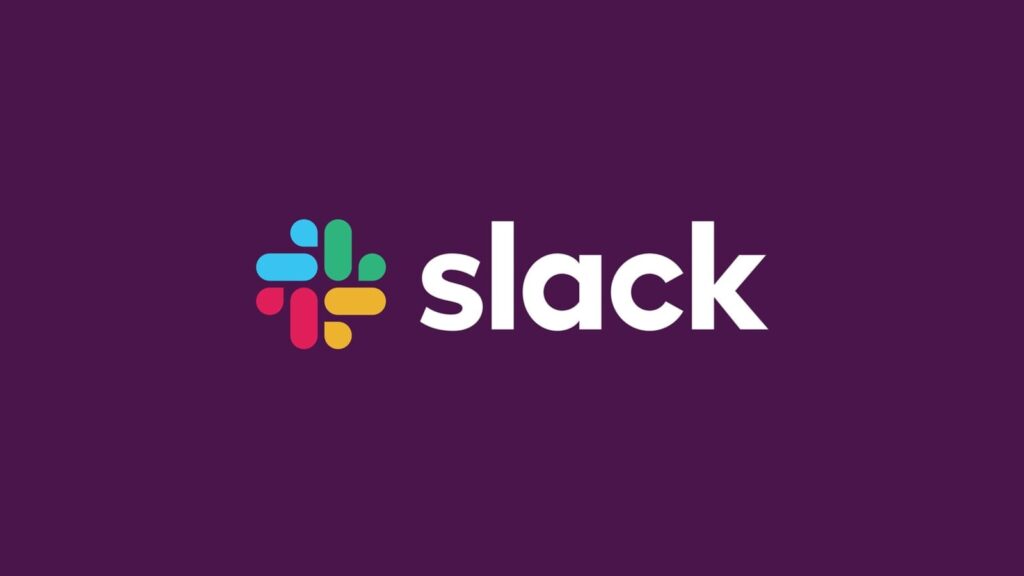 The usage of amusing images and animations on Slack's website is one of its most noticeable aspects. These components give the brand individuality and generate a sense of approachability. The graphics also serve to break up long sections of text and add visual appeal.
Slack's website is also responsive, which means it is intended for use on a wide range of devices. The website adapts to different screen sizes, ensuring that consumers get a consistent experience regardless of device.
Slack's website is also user-friendly, in addition to its design. The homepage prominently displays the company's value proposition and offers easy access to sign up and log in. Users can also find plenty of resources on the website, such as a blog, support center, and community forum.
Conclusion
To summarize, current website design is an essential component of establishing a strong online presence. Businesses may construct visually beautiful, user-friendly, and performance-optimized websites by following modern design principles. Airbnb, Apple, Dropbox, Squarespace, and Slack are just a few instances of how current design can be applied to build efficient and aesthetically beautiful websites.
Choose Designveloper, a prominent software development business situated in Vietnam, if you need a dependable web design partner. We have a proven track record of building great websites that match the demands of businesses of all sizes, thanks to our years of experience in online design and development. Contact us today to learn more about our services and how we can help you establish a modern website that stands out from the competition.