In the era of globalization, all companies have to find effective solutions to improve customer services, maximize productivity and minimize costs. The answer to "How to become more competitive" depends much on software that helps businesses speed up their tasks. However, many firms have a limited capacity to self-produce software product that fits their needs. So, they find software outsourcing companies as a big help.
Before finding any outside agencies to outsource your software projects, let's look through this post to obtain fundamental information on how to choose a software outsourcing company.
Definition of Software Outsourcing Companies
As summarized by Statista, the global IT outsourcing revenue was around 66.5 billion US dollars, two-thirds of the total outsourcing receipts (including IT and business service) in 2019. This figure is reported to keep increasing in the upcoming years.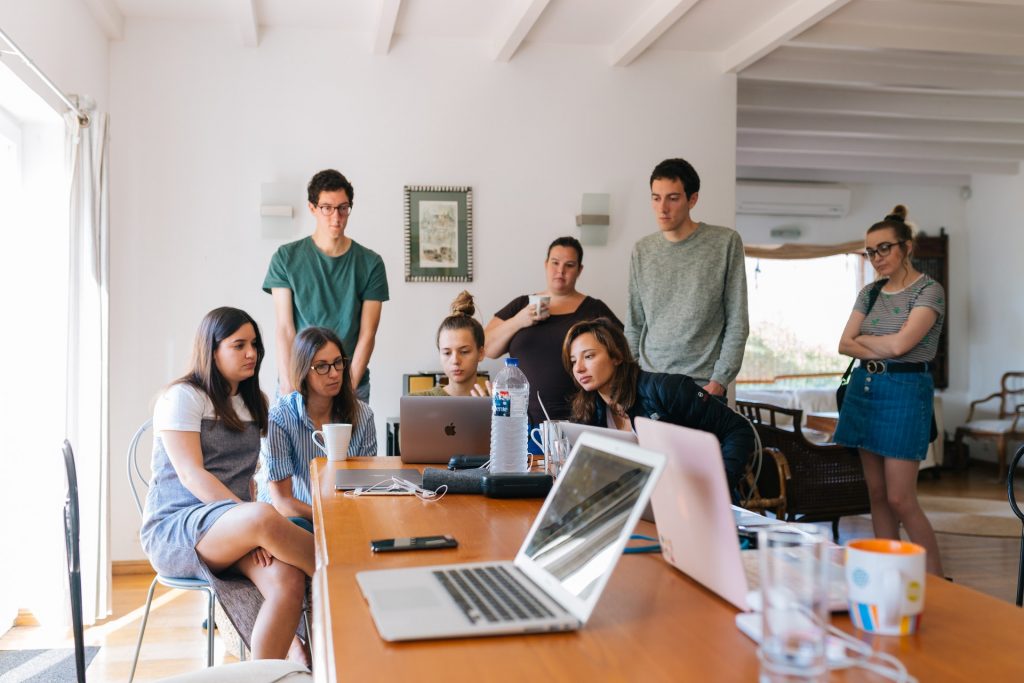 So what is software outsourcing? Simply speaking, software outsourcing is the process of choosing a third-party software provider to manage all software-related tasks, from building a software system to maintenance and improvement. Companies can choose one of two options to outsource software projects:
Onshore or Near-shore: contracting an outside company in the same country or region;
Off-shore: contracting an outside company in another country.
However, not only can you outsource a whole product to an oversea development company but also pay them to be responsible for some percentage of the workload. To help you understand the entire picture, here are some common software outsourcing services:
Mobile development outsourcing
Website development outsourcing
Cloud computing
Embedded systems development
IT consultancy
For more detail on common software outsourcing services, you can read this article.
Recommended reading: Top 3 Best Countries for Software Outsourcing Asia Pacific Region
3 Most Common Software Outsourcing Models
1. Staff augmentation
This is the simplest model of software outsourcing. Which, outsourcing providers only need to build their own development teams. Other aspects of projects (e.g. managing projects) will be the duty of clients.
2. Dedicated team
Outsourcing agencies in this model are in charge of human resource management, low-level work, and process quality. Their professional teams will work on a certain number of projects assigned by clients.
3. Project-based
Companies choose this model to put more trust in the outsourcing teams. The latter can flexibly plan and implement software projects, while clients care more about the outcomes.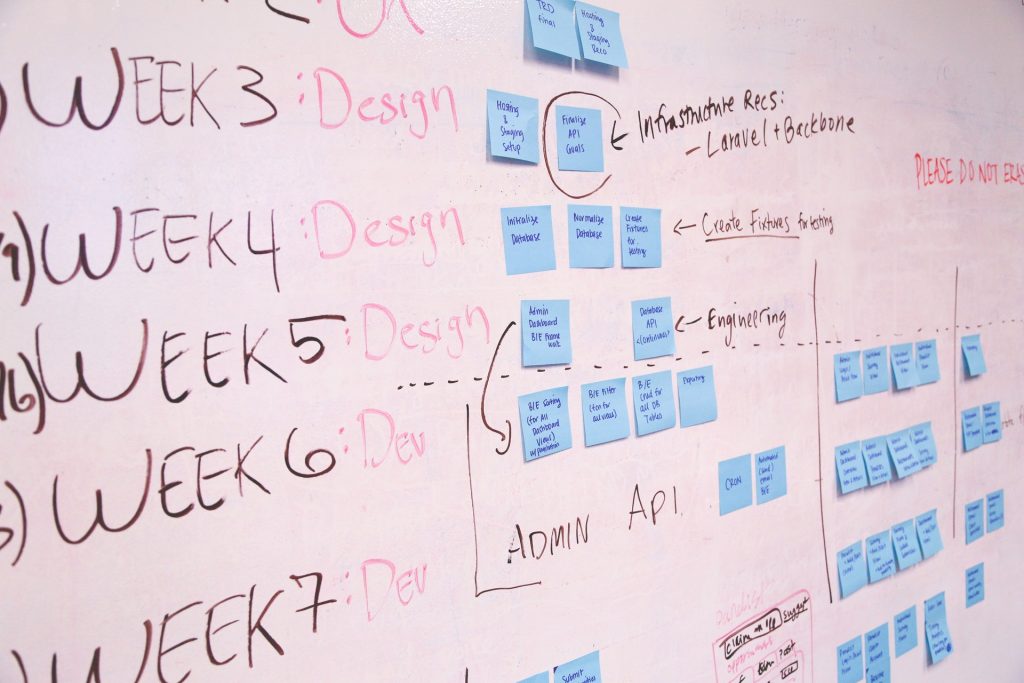 It can be said that software outsourcing has become a global increasing trend. Using it wisely can give businesses opportunities to be better positioned and obtain competitive advantages in the long term.
5 Advantages of Software Outsourcing Companies
According to the Global Outsourcing Survey of Deloitte (2016), potential motivations behind any outsourcing decisions are:
1. Help organizations focus on their core business tasks
No companies are versatile. To optimize business activities, especially technological tasks, at which a company does not excel, it is more advisable to employ an outsourced company. 57% of the surveyed companies agreed with the statement. Having software systems done by outsourced teams means they can spend much time on core business functions.
2. Reducing the cost
Minimizing overhead and operational costs is one of the primary goals of many companies. Accordingly, nearly 60% of the organizations affirmed that software outsourcing could significantly cut those expenses.
3. Solving capability issues and saving time
Max Ferguson, the founder of NitroLabs Limited, highly appreciated Designveloper, a Vietnam outsourced company he worked with, as they excelled at tackling a whole development process (from conceptual design to implementation of large-scale apps) or building a very complex Javascript application. That is what in-house programmers sometimes cannot handle. Even 47% of the organizations in Deloitte's survey also concurred with Max in this respect. So many companies often decide to hire an outsourced team to build higher-quality software systems, which is time-saving as well.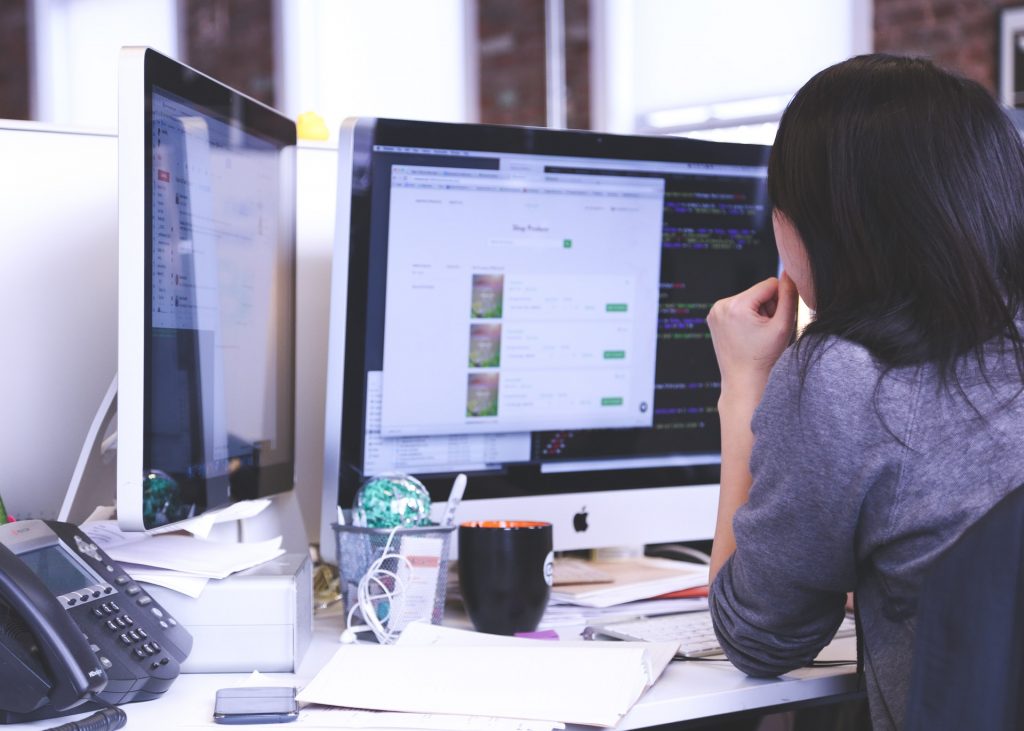 A quality outsourcing software development company like Designveloper always has an alpha team of skilled workers including developers, designers, business analysts, project managers, etc. They are able to do research, analyze your ideas, and put it into reality. Furthermore, experts can spot out red flags, risks or undeliverable features/functions easily so that you can save time and effort possibly spent on them.
4. Helping access intellectual capital
Under one-third of the investigated firms stated that this solution can bring them a chance to approach professional experts in the technology industry. Outsourced agencies can provide a more reliable IT solution to a business's problems with the latest technology.
5. Improving service quality
Improving customer experience is the core objective of all companies in a highly competitive world. Most of them choose IT solutions to enhance service quality and satisfy their customers. If in-house hiring can fail to produce desired software, contracting out is more advisable.
8 Disadvantages of Software Outsourcing Companies
However, the choice of software outsourcing can pose some common pitfalls:
1. Communication barriers
As reported by SourceSeek in 2017, 12% of software projects failed due to poor communication, while 18% of failures were attributed to different time zones and geographical locations. It is definitely a big problem of contracting out, especially off-shore. Different regions, languages, cultures, and the lack of knowledge in the industry are the culprits behind the misunderstanding of the intents of clients.
Vivek Kumar, the CEO and also the founder of Qlicket, detailed his unpleasant experience when an outsourcing web developer "suddenly stopped responding to our messages and never delivered on his assignment." He concluded that frequent communication was necessary to avoid such situations.
2. Failure to understand the project's scope
If companies do not define or document the scope of their project, they can easily fall into scope creep in which uncontrolled growth or changes will occur and harm the whole software development process. The actual outcome they get can be significantly different from their expectations.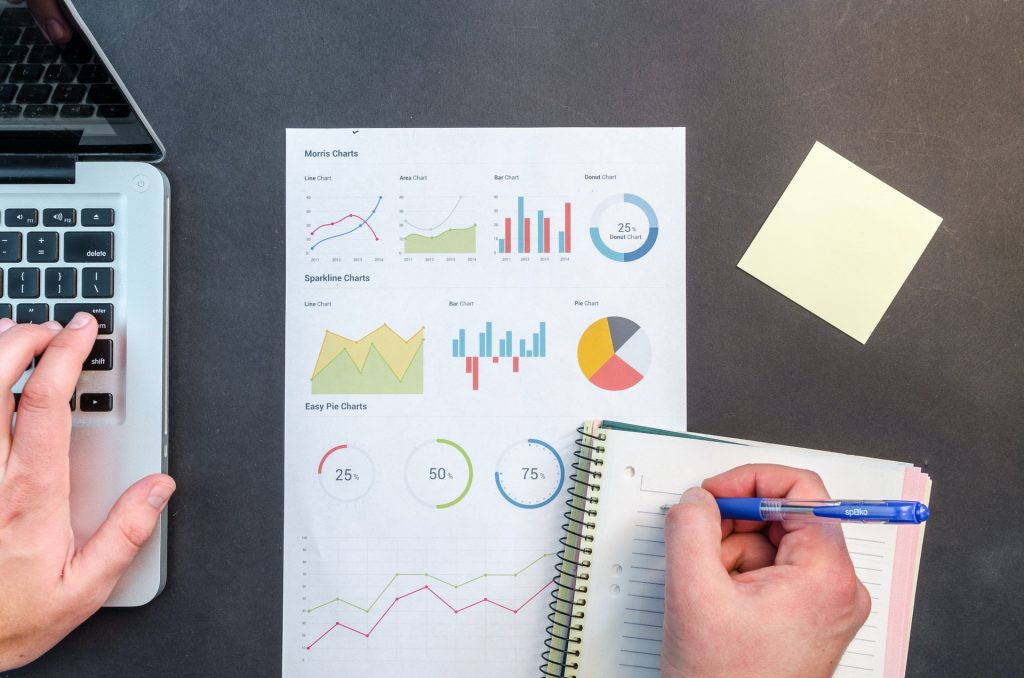 3. Code quality
When architecting software, it is important, yet challenging to determine which code qualities need to be included or what is high or low-quality code, because there are no bug-free apps. As suggested by Rahul Varshneya, co-founder at Arkenea, code qualities are those that should be well communicated and discussed with the outsourced team. If not, companies can fail to have systems that satisfy their needs.
4. The ambiguity of stakeholders and software development processes
Lack of engagement in outsourcing projects is another mistake of those hiring an outsourced team. What if you know nothing about who is involved in projects, whether they are full-time or freelance or how software is developed? You can end up losing more time and costs.
5. Information confidentiality problem
When contracting out, it means companies have to accept a higher risk of confidentiality. Deloitte Report (2016) indicated that 23% of respondents hesitated to employ outsourcing companies due to cyber risks.
Hidden costs are fees that might not appear in the invoice or estimation. They would be your traveling costs (if you want to check the vendor out yourself), management fees, legal documents, etc. However, these costs will be your worst nightmare when your outsourcing partner misestimates the milestones and workloads.
7. Lack of control over the quality
Of course, quality is the most important factor that the software outsourcing company should guarantee their clients. However, as you and your outsourcing company are not working side by side, chances are that you cannot always keep your eyes on every step of the plan.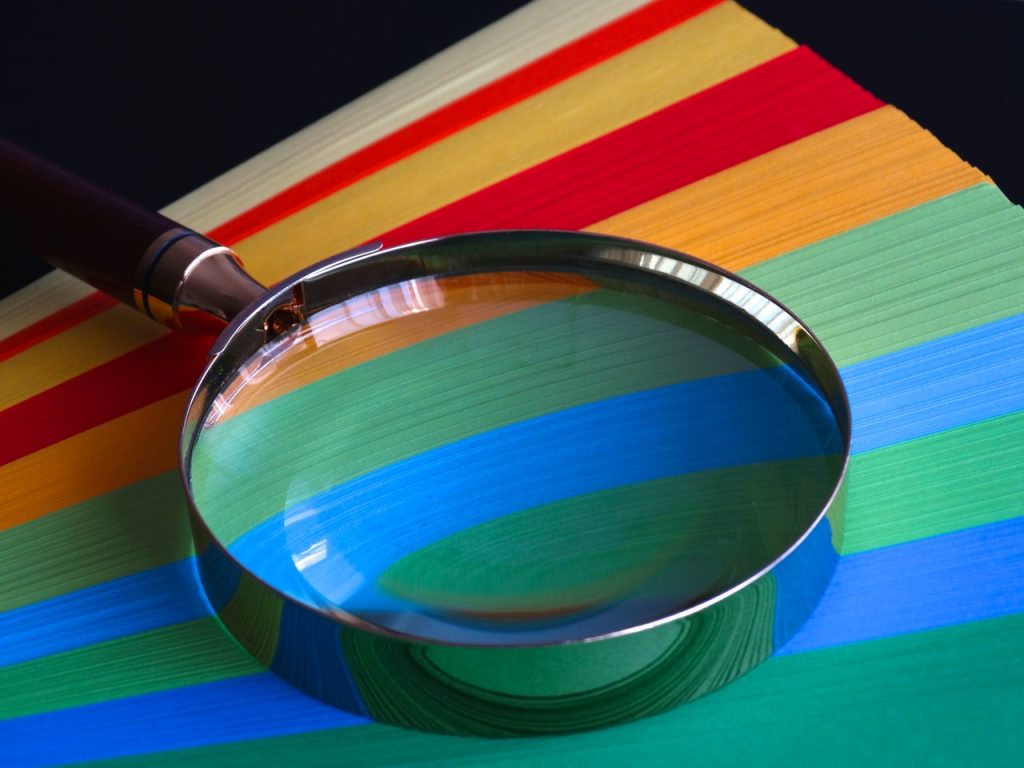 But mind this, if you launch a low-quality product, you might have to pay a lot more to fix it, worse, the reputation might be severely affected as well.
The solution? Check the progress closely or have your own tech expert do that job.
8. Legal concerns
It's critical to have a law firm to keep you from harm because the legal environment in the outsourcing partner's country might be deeply different than your local. This act will help you prevent such problems as data breaches, copyright, taxes, etc.
Recommended reading: What Is Outsourcing? Definitions, Functions, Pros and Cons
How to Choose a Software Outsourcing Company Effectively?
Based on those given disadvantages, companies need to detail proper strategies to avoid ineffective software outsourcing. Particularly, they should:
1. Think of a good strategy
The top three challenges in outsourcing a product are poor project management on the software development outsourcing partner side, changing management in an organization, poor quality of delivered software products, and more.
To have you resolve these issues and obstacles, Sara Cullen has come up with a model including 9 concise building blocks:
investigate: Building block 1
target: Building block 2
strategies: Building block 3
design: Building block 4
selection: Building block 5
negotiation: Building block 6
transition: Building block 7
manage: Building block 8
next generation: Building block 9
2. Choose the contender that is most suitable
Eventually, you'll find an outsourcing company. But the question is "Which one I should choose to make the best of my idea?" not "Who will offer the best price?".
If you are planning to develop a healthcare app, then go for the one who has experienced in this domain like Designveloper. However, exceptions are accepted. If the software outsourcing company can demonstrate to you their skills and expertise with dedicated plans and affordable prices, they might be a perfect choice.
3. Have your own tech experts
In case, your business is not a tech-based company, then having one or two industry insiders can make sure the product will be delivered just as you expect.
How so?
First, you might be played badly by your software outsourcing company but tech experts can help you spot the fraud.
Second, your executives are able to transfer your requirements to the outsourcing development team effortlessly and translate their ideas into your language!
4. Always ask for details
On the one hand, a well-prepared business will have everything in hand to persuade their clients into buying the services. That's why don't hesitate to go into detail and examine whether they have enough technical knowledge and experience to handle your requests.
On the other hand, your questions will provide the information so that they will have a clear view of the future product.
5. Have your partner carry out the project estimation
This is another way to check if your future software outsourcing company is good at both planning and execution. A skilled vendor can provide you with a comprehensive estimation that is close to reality. As a result, you will have a base to prepare different resources (capital, time, human, etc.) and find out potential risks before starting the project.
FYI, project estimation is another service Designveloper offers our clients. With the free plan, you will get a rough plan which shows a basic spec definition and technical analytics. As for the business plan, a detail spec definition and technical analytics- will be provided, as 10 hours of consulting.
For more detail, click here.
6. Adopt Agile
Due to its effectiveness, Agile is now used everywhere across continents and industries. So, it would be a shame if your potential partner doesn't apply such a methodology to their processes. Our suggestion is that turn to a vendor that has a lot of experience with Agile to maximize the productivity and the quality of your product.
7. Choose a service provider wisely
Some questions need asking as "Which type of outsourcing suits my company? Near-shore or off-shore?", "What do they specialize in?", "How reputable are they on Clutch or Good Firm?", "Are they financially stable?" "Which price do they offer?", "Which solutions do they suggest for my company's problems?" And most importantly, businesses should meet representatives in person to see how their vendors work.
8. Set your goals clearly for yourself and the software outsourcing companies
According to the Global Software Services Report of SourceSeek (2017), the majority (32%) of project failures came from the fact that clients have unclear goals. Juli Lassow, the founder of JHL Solutions, also advised having clear expectations on future software products. No obvious goals or guidelines for your vendors mean ambiguity of where outsourcing can benefit your business.
Also, companies should know how scalable their project is so that they will not let it go beyond the scope, expectations, and even budget.
9. Outline essential requirements in the legal contract
Before signing a contract, companies should clearly describe their expected deliverables, time frames, and milestone-based payments for each time span of the development process. Then they need to discuss those thoroughly with their contractors.
According to Deloitte's 2016 Survey, half of the respondents showed that their outsourcing decisions were not affected by any legislation, especially when working with off-shore agencies.
Yet 41% were still more cautious about that
So companies should carefully detail necessary clauses in their legal contracts:
Intellectual property rights
Information confidentiality (known as a non-disclosure agreement)
Indemnity: indicates who will take responsibility for risks, especially financial ones.
Termination: indicates which action will be taken in the worst cases (e.g. failures to complete projects)
Jurisdiction to resolve issues: indicates the extent of power to make legal decisions for arisen issues.
Maintenance support: software always needs upgrading and maintenance. So companies should have separate contracts for this issue.
10. Improve communication
To have good communication with their vendors, companies should engage themselves in projects by finding out who will participate in, which roles team members play or how projects will be implemented. They need to establish overlapping schedules for daily meetings and follow the development process by feature-based contacts which allow them to thoroughly test how applications work.
How to Find a Perfect-Matched Software Outsourcing Company?
1. Review sites
Web directories like Goodfirms, Clutch, AppFutura, and G2 might be a good start to narrow down the list. These 4 horsemen provide a large database of authentic reviews from businesses that hired a vendor.
However, the default sorting option on Clutch consists of sponsor vendors, so just switch to another sorting criterion like Verified or Clutch Rank to make the best of the list.
2. Social networking sites/Forums
The first advantage of social networking sites is that you can learn about the business's culture, social events, and subjective messages toward clients.
Furthermore, you can post your requirements to SNSs and ask for suggestions from friends.
3. Tips to find your potential software outsourcing companies
First of all, list out some criteria to shortlist the contenders: your project's domain, the purpose of your product, your budget, technologies, product's features/functions, timeframe, etc.
The next thing you should keep in mind is that value, experience, trust, and skills should be the most important factors when you compare companies to companies.
Last but not least, it's time to interview the development team to understand their level, skills, etc.
Recommended reading: How to Find a Software Development Company?
Why You Should Go for Software Outsourcing Companies from Asia, Especially Vietnam?
First of all, it's the cost. Not only do companies from the area have developers with remarkable skills but their pricing plan can sometimes make you shocked because it's kind of low compared to those in Europe and the US.
The big talent pool is my second argument. India, for example, has 1.1 million IT-related employees across the country. Plus, there are 200.000 (and counting) freshers joining the industry every year.
So, what's up, Vietnam?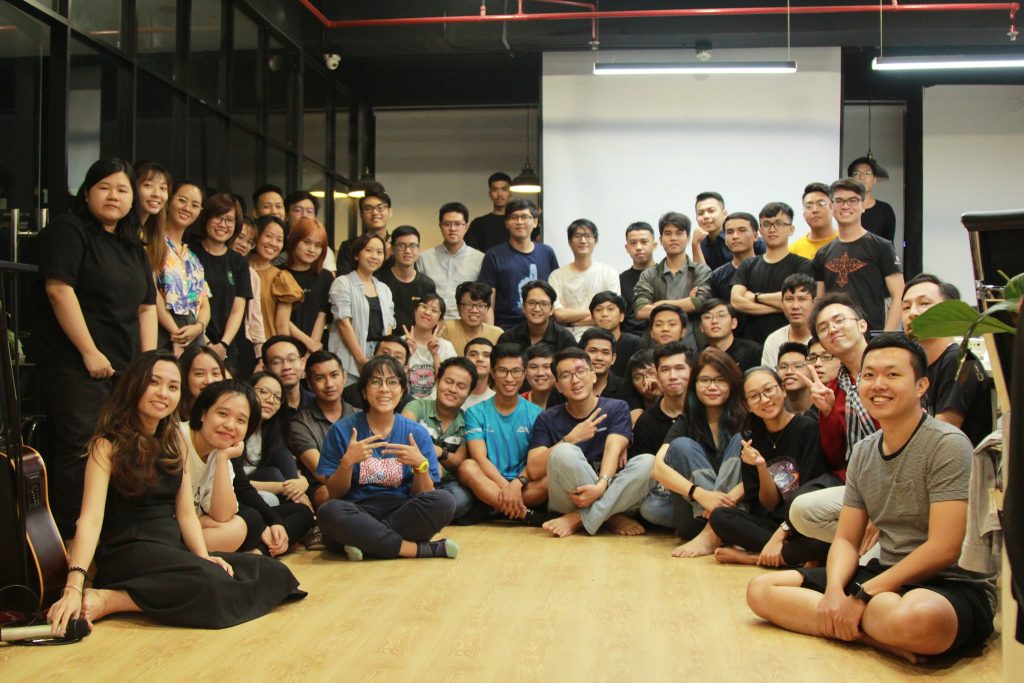 According to several reports, Vietnam has become the second-largest partner in software and outsourcing service of the Japanese since 2014. And at the end of 2019, Vietnam was ranked at the fifth position in A.T. Kearney Outsourcing Location Report 2019 for its great financial attractiveness, people skills and availability, friendly business environment, and digital resonance.
Read more about the advantages of outsourcing your software to a Vietnam vendor below.
Are you planning to start a software development project? Why don't you tell us your idea? Designveloper is a software outsourcing development company that is offering various services such as web/app development, app design, business consulting, etc. You can take a look at our projects here.