eCommerce platforms are needed more than ever!
According to Oberlo, there will be 2.14 billion people or 17.5% of the global population who shop online. This could only mean one thing: if your business can go eCommerce, do it now.
However, many argue that promoting your products on Facebook or Instagram is more than enough and that it's costly to build an eCommerce site.
The former idea might be right if you have just a few items to sell. But let's imagine that your store is selling more than 20 products and each of them has some attributes. Well, that does not sound like an easy task, right?
And the latter is completely wrong since there are a lot of free yet powerful eCommerce platforms out there. By using it, you can build an online shop swiftly. So, to help you save time and effort spent on looking for one, below are some best eCommerce platforms for you to choose from.
Recommended reading: eCommerce Websites Definition: What To Know About This?
Best eCommerce platforms for small businesses in 2022
Considered one of the most popular eCommerce platforms, Shopify has always been a useful tool for more than 800.000 businesses all over the world and helped them grow in a fast and effective manner. Online commerce businesses built on Shopify experienced a 50% growth rate in 2019, compared to the industry standard of 21% that year.
It is easy to set up thanks to the drag and drop interface so you only need a few minutes to make your own eCommerce site, of course, don't forget to prepare all the materials beforehand. In addition to this advantage, a large community and a huge source of documents allow you to learn to work on the platform fast.
One more thing we love when using this top-rated eCommerce platform is that it has a lot of mobile-optimized and beautiful themes. However, only some of them are free to use.
Everything has its upsides and downsides though. As for Shopify, it's merely suitable for small businesses, boutique stores, or shops that don't have many items or goods.
Furthermore, you are forced to use Shopify Payment Gateway unless you want to pay an extra fee. Another noteworthy point is the cost may increase to a whopping number in case you need to use additional plugins or features.
High-profile clients: Koala, The:5th, True Vintage, P&Co.

Pricing: Starting at $29/month.
Recommended reading: What Are Cloud eCommerce Solutions?
There is a big difference that distinguishes this eCommerce platform from others. There are two ways to work with it, do it yourself or pay a lot for it.
The first solution is named Magento Open Source. This is a free tool to build an eCommerce site on your own. The self-hosting software offers you the ability to customize the website as you desire. As a result, you must know how to code in PHP or hire some developers to help you here.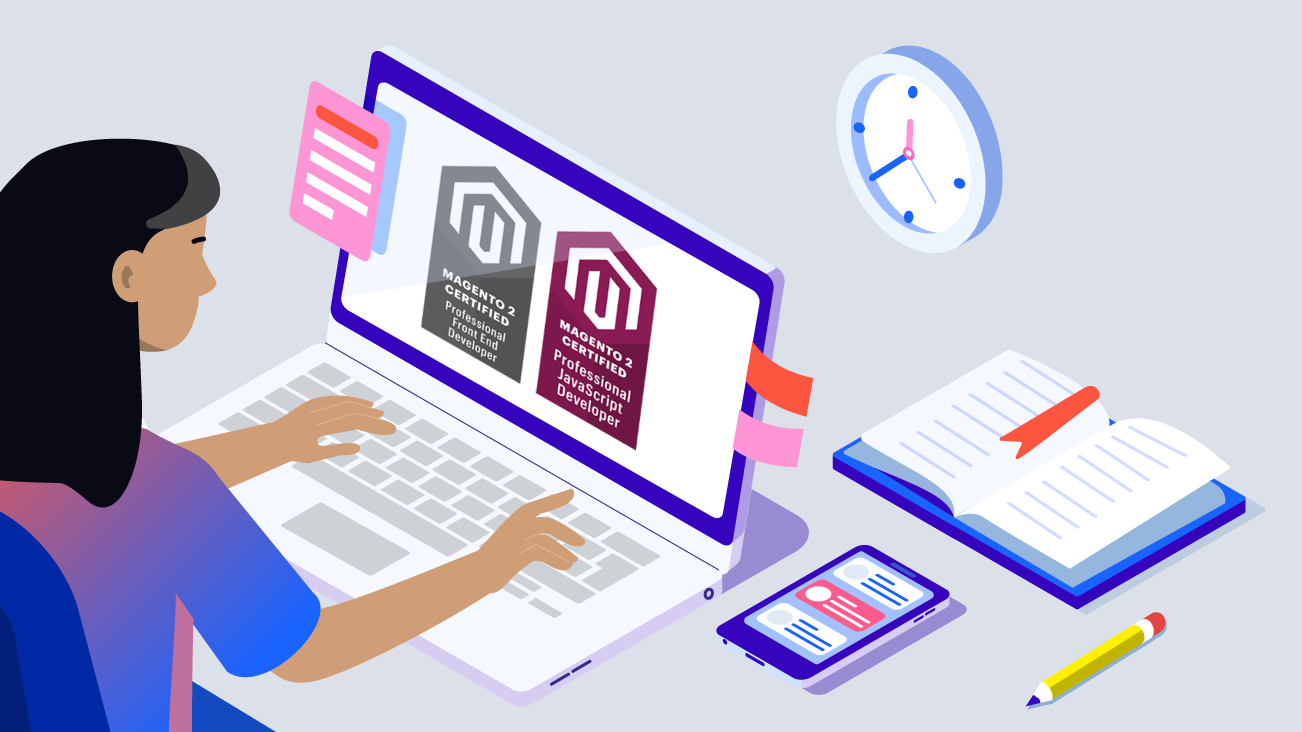 Nevertheless, there are still several standard features that every online store owner would like to use such as integrated checkout, payment, and shipping, mobile-optimized shopping, global selling, etc.
The second is Magento Commerce. It's a cloud service that you must pay a large amount of money to use. By large, I mean $10.000 to $15.000/year or even more. With this package, its sales team and specialists will help you set up the system and everything else. That's why if your business is getting bigger, and at the same time, your capital manages to afford this pricey tag, Magento Commerce is a perfect choice.
High-profile clients: HP, BevMo!, Sigma, Zumiez, etc.
Pricing:
Magento Open Source: free

Magento Commerce: varied
We all know that Wix is an intuitive website builder platform, and now, we can even sell products on this very tool.
Though Wix Ecommcer won't be able to perform sophisticated tasks like other eCommerce solutions such as Shopify or Magento Commerce, it still offers standard features such as checkout, Paypal payment, live chat, product review, abandoned cart recovery, multilingual support.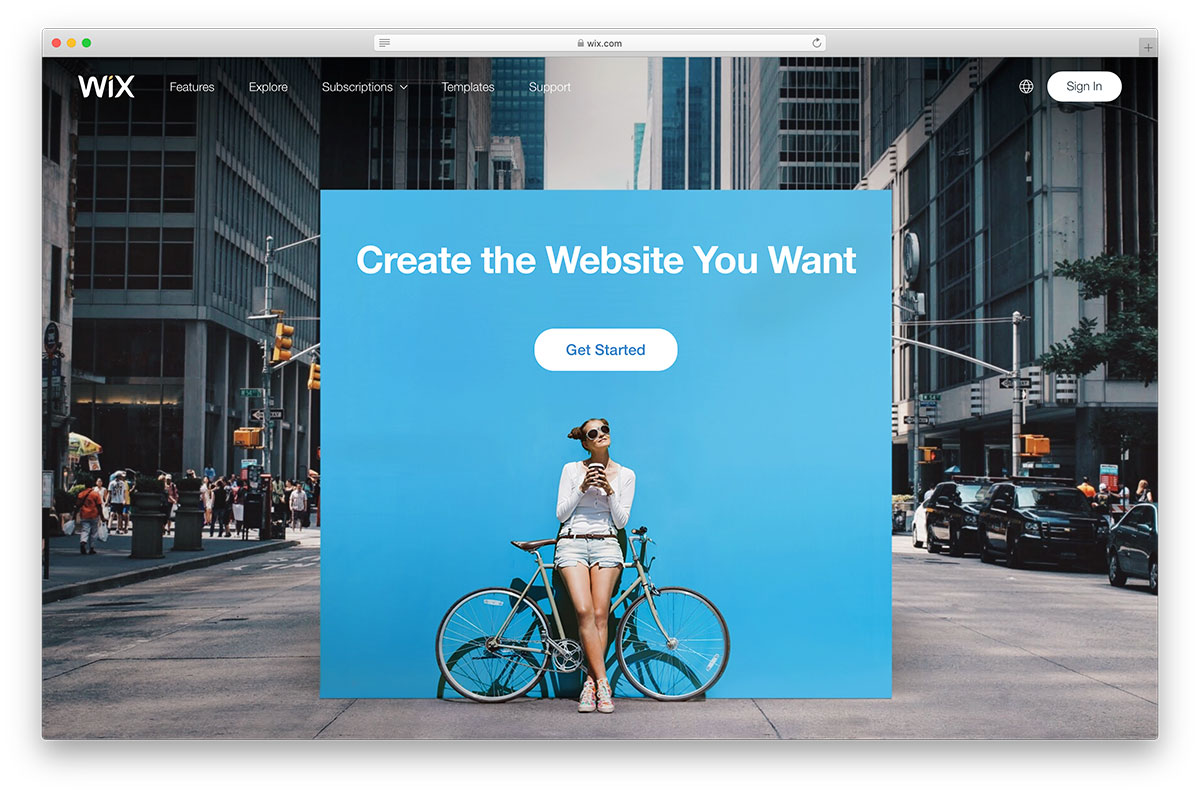 Nevertheless, you only have 20-Gb storage and a few products attributes. Those are the reasons why this platform is more suitable for small businesses than big guys.
Another notable downside is that when a user wants to change the theme, he/she has to customize the site all over again.
High-profile clients: Plastic Freedom, Kicksmini, The Chef & the Dish.

Pricing: Starting at $0.
BigCommerce has been known as a powerful eCommerce platform for building eCommerce websites without the need for coding skills since ever.
Besides all the basic features that every other platform has, BigCommerce offers us a well-built search engine tool. As a result, this is a perfect choice for stores or businesses that sell a lot of different items or have various categories. And speaking of search engines, BigCommerce also assists us very well in SEO.

However, they have only a few free templates (12, to be exact) to pick up. Nevertheless, you can ask developers to edit the site as you want.
Some other significant features you might be interested in are checkout code, gift cards, unlimited bandwidth, professional reports, etc.
High-profile clients: Toyota, Kodak, Travelpro, etc.

Pricing: Starting at $29.25/month.
4 Best Ecommerce Website Builders to Use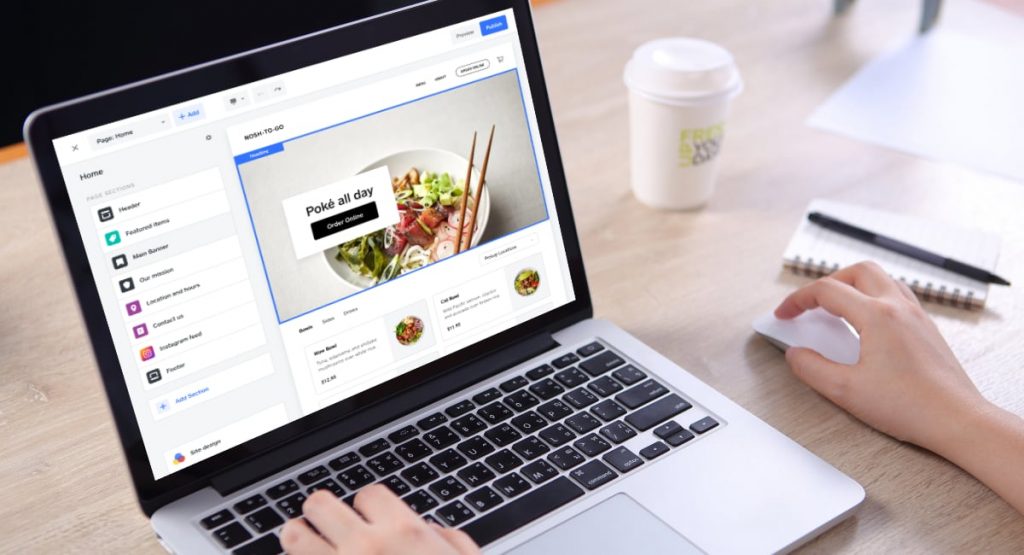 Pricing: starting at $0.
There are many things you can do with this tool as it offers a lot of useful features such as syncing with the inventory and social networking sites. Besides, the platform also helps you with delivery if available.
Square is considered one of the most simple tools that even low-tech users can build their own online shop.
Furthermore, you can easily keep track of product sales, customer journey, and abandoned carts on a very intuitive dashboard.
Recommended reading: Fundamentals of Ecommerce Development That You Should Know in 2022

Pricing: starting at $0.
Let's talk a bit about its current situation. In 2018, Squarespace (don't get confused, Square and Squarespace are two different businesses, but compete in the same category) acquired Weebly for $365 million in cash and stock but they are two separate services. Yet, people prefer to use Weebly as it's more popular and way simpler.
Weebly is graded 4.3/5 by 1300+ users on Capterra. "it is important to someone like me who has no experience in building websites." – said a user here.
Some of its features and functions are:
Drag & Drop
Landing Pages/Web Forms
Online Booking Tools
Online Store Builder
Pre-built Templates
SEO Management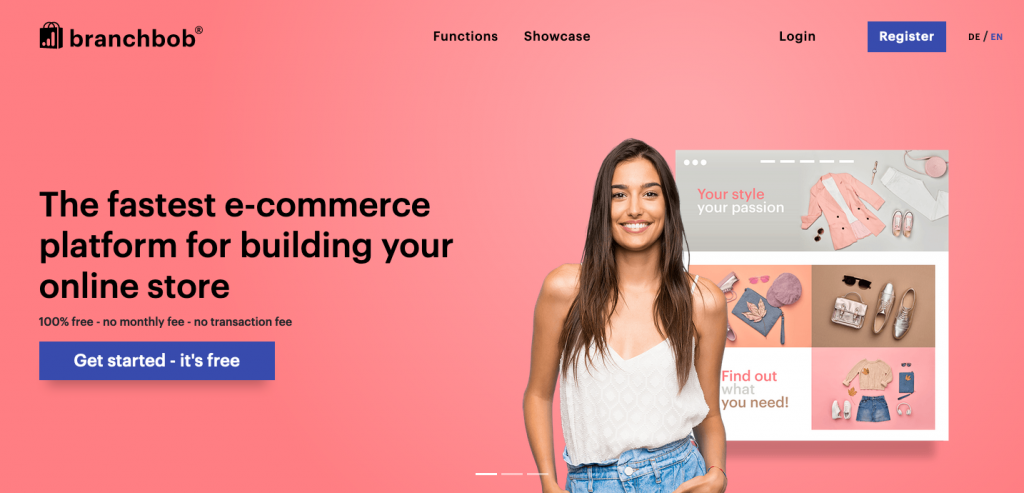 Pricing: $0
branchbob is considered one of the most supportive tools to use during this pandemic as it's completely free (according to the statement here): no monthly fees and no transaction fees. Nevertheless, this eCommerce platform was designed as a cloud-based one and is great to use on web browsers. However, such a great tool like this is still unpopular compared to the two above platforms.
It offers a wide range of features that you can ever imagine for an eCommerce site including 150 currencies supported, integration of social media channels, variants, and options for items, open-source code, customized homepage.
And the biggest obstacle when using this eCommerce platform is that coding skills are needed to upgrade your website.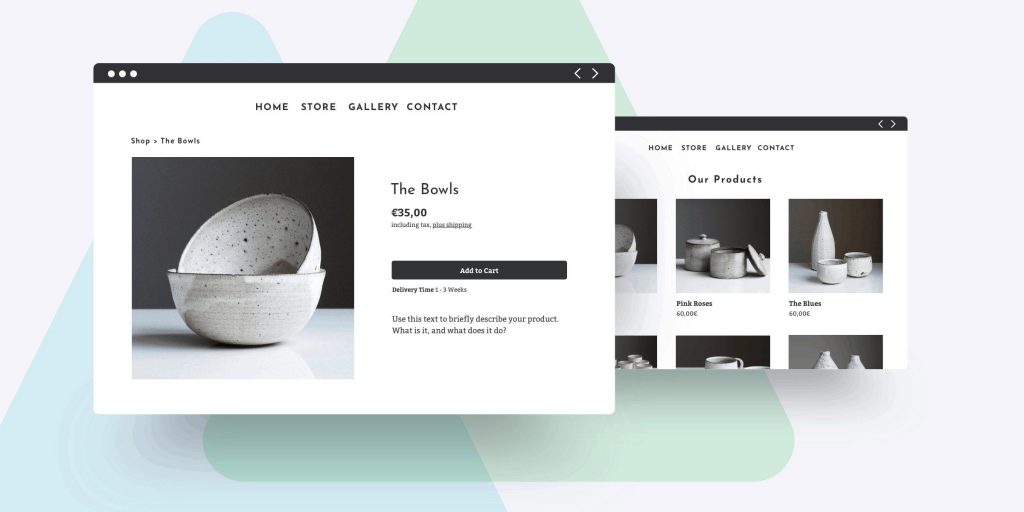 Pricing: starting at $0.
With a free plan, you will get 500-MB storage, 2-GB bandwidth, and only 5 website pages. So this plan best suits personal and very small businesses.
But we cannot forget to mention that the eCommerce website builder also offers HTTPS security in the free pricing plan.
Users will have 2 options for making an eCommerce website:
Jimbo Dolphin: for people who don't know coding.
Jimbo Creator: for developers.
One of its weaknesses is no credit card gateway available.
---
Above are the 8 best eCommerce platforms you might want to give a try. People at Designveloper hope that we have listed all the key factors here and helped you choose the most suitable service provider.
However, if you want to build a fully customized eCommerce platform for your business, tell us your ideas now. Designveloper offers a wide range of services such as web design, software development, and even business consulting. Email us now or contact our sales team here. Cheers!