The process of making NFTs or "Non-Fungible Tokens" is NFT development. If you want to find companies for NFT development, you'll be happy to hear that the market is full of reputable, high-quality options from which to choose. What we will do is curate them all for you into a list so that you could better navigate through the scene.
This article will also talk about a lot of different parts of NFT development on top of the best non-fungible token development companies that you can work with to make your own NFT platforms, apps, games, markets, and tokens. Now, let us begin.
The State of NFT Development
In 2021, the market for tokens that can't be used to buy other tokens reached $41 billion, which was dangerously close to being bigger than the entire fine art market around the world. It's not hard at all to make a living this way. Jack Dorsey's first tweet, which he reportedly sold for close to three million US dollars, is another great example of NFT success.
It was estimated that these NFT tokens used in gaming and art were worth millions of dollars in the year 2021. If we are talking about the most profitable and expensive examples, then the trading card system known as NBA's Top Shots has a value of more than $230 million.
Another excellent illustration is the band Kings of Leon. In the year 2021, members of the band were successful in selling their tracks for two million dollars. Just in February of 2021, OpenSea's monthly sales surpassed over 95 million dollars for the first time.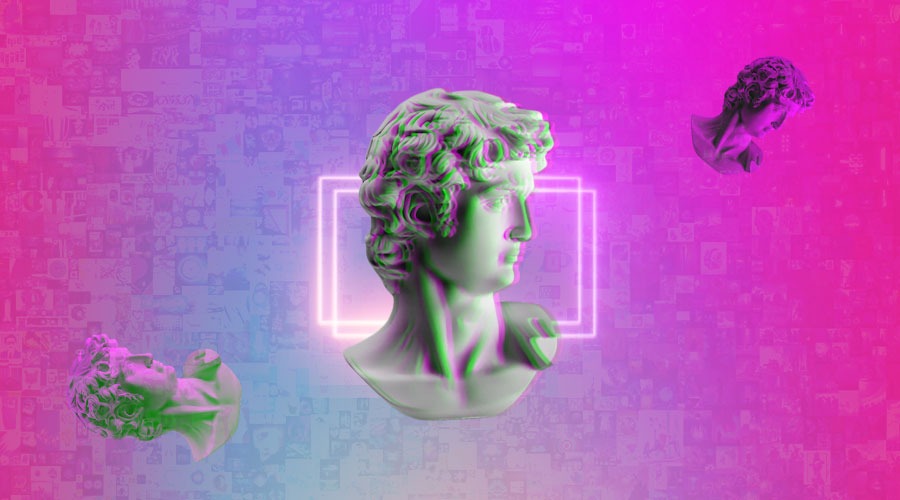 Recommended reading: Top Blockchain Companies in 2023
NFTs might have been available to the public as early as 2012, which is a puzzling fact. As of 2023, there are some items whose demand and prices are decreasing, while there are other goods whose demand and prices are increasing. This took place with non-fungible tokens for gaming and arts, respectively.
These figures show that the NFT market should continue to develop, but you should monitor for changes. A recent increase in well-known corporations raising their market capitalisation, or "market cap" motivates one to learn more to become a player in the area.
What NFT Developers Can Help?
In order to get into this field, you need an expert, whether it be for consultancy or technological development. In this section, we will talk about the aspects that will improve with help of an NFT engineer or development company.
NFT Token Development
Most non-fungible token marketplaces, wallets, and collections that are open to the public have tools and methods for making NFTs. Anyone can use these platforms and sign up for an account to get access to tools for making things. With these tools, you can upload images and videos/clips, write and edit content, customize NFTs by adding built-in add-on elements, and use drag-and-drop features. Besides that, NFT generators are also used.
But NFT is part of Web3 technologies, and these tokens can be made from scratch with code-based or non-code-based Web3 creation tools like Moralis, NiftyKit's DropKit, Fireblocks, and Venly. Part of the process is making these NFT smart contracts from scratch.
Professional NFT development businesses can choose from NFT creation software development kits (based on JavaScript, Python, React, Go, and other programming languages), smart contract creation tools, NFT trading, fiat and cryptocurrency deposits, and online creation tools. One type of extra tool is one that lets you copy something.
Building the Marketplaces
Companies that focus on making non-fungible tokens code these marketplaces from the ground up, using cloners, white-label NFT solutions, and other similar tools.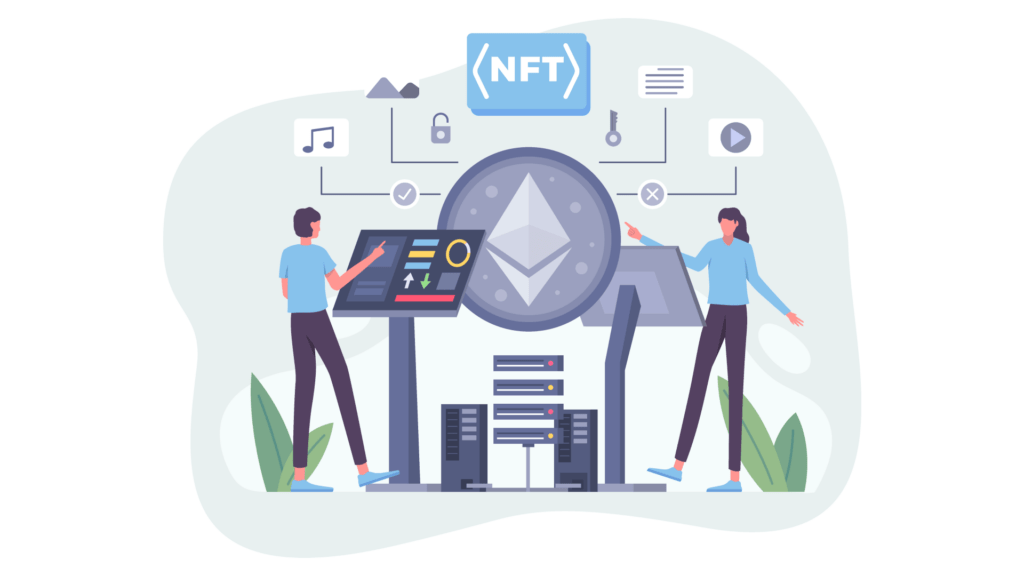 Most of the time, these marketplaces have to have a storefront, dashboard, NFT minting, NFT listing, collections, filters, search, rating, and review features, wallets, the ability to bid and buy, and the ability to send and receive. In addition to this, they need smart contracts to be made and coded from the beginning.
Top 3 Blockchains Used for NFT Development
A blockchain is a digital ledger that is not in control of one person or group. It can keep track of transactions made with digital currency. Distributed ledgers make it possible for smart contracts to run on a decentralized system. They do this by creating a safe and open environment for running smart contracts.
People who know how to build blockchains are in high demand on the job market. Despite this, not all blockchains can handle NFT transactions. There are a few blockchains that can't build NFTs because they don't have the right tools. Below are three of the top blockchains for NFT development.
1. Ethereum
Ethereum is the most popular blockchain for NFT development companies. A large number of developers are part of its community. This gives it an advantage in that problems can be fixed quickly and new features can be added regularly.
Also, developers have access to a large number of technical publications on Ethereum. There's also ERC-721, a popular Ethereum token standard for building NFTs.
During this time, using the ERC-1155 token standard to make semi-fungible tokens is becoming more and more popular. EIP-2309 is the name of a new standard that Ethereum has proposed. It is can make it easier to produce NFTs, which will let developers create an unlimited number of tokens in a single transaction.
2. Solana
Solana has become a strong competitor to Cardano and Ethereum in a short amount of time. This is because it is simply a faster blockchain. There are hundreds of projects like Web3, DeFi, and NFTs that use blockchain technology.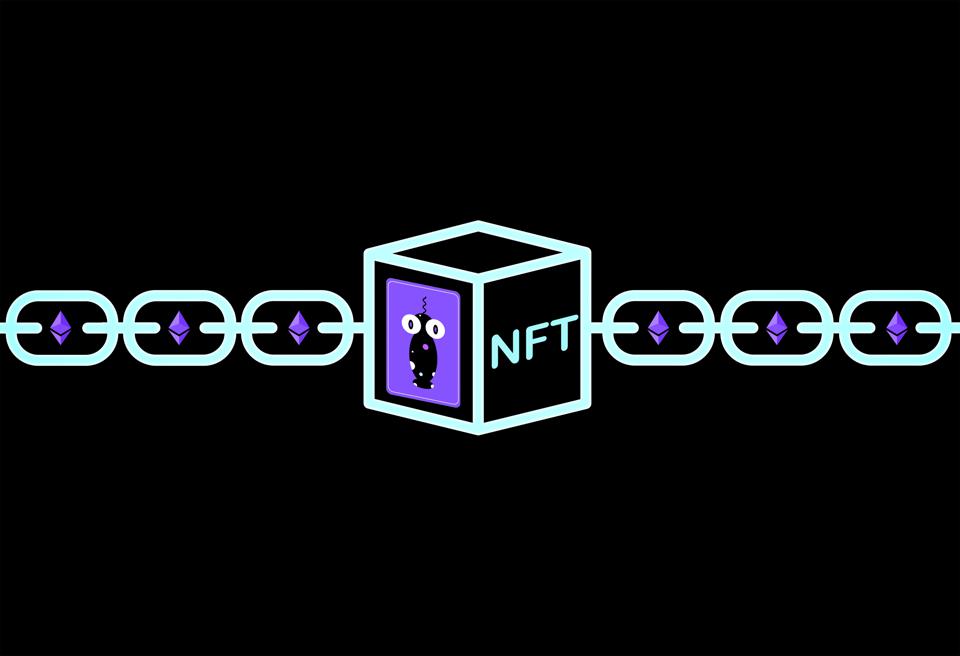 Due to the fact that the platform can handle 65,000 transactions per second, it has quickly become one of the most important blockchains.
Solana's "minting" app, "Candy Machine," lets NFT developers spend their time making new works of art instead of writing new smart contracts. The program helps the whole ecosystem, and it gives developers the freedom to change it to meet their own needs.
3. FLOW
Flow is a proof-of-stake blockchain for minting NFTs and making cryptographic games or software. Since its start in 2020, it has become a good alternative to Ethereum for the development of NFTs.
Cadence is a custom programming language for the people who made the Flow blockchain to produce its smart contracts. Flow makes use of Cadence. The fact that the platform has more than one role and node is an important part of how transactions work, like when NFTs are verified.
Recommended reading: What Is Blockchain Technology? the History of Blockchain Technology
Top 10 NFT Development Companies
Finding the right NFT developers is one of the most important things you can do. That is if you want to set up an NFT product or project well. Taking that into consideration, the list below is sure to help you in some way.
ScienceSoft makes decentralized markets where people can buy and sell NFTs based on a set price or an action. The company has pioneered the most popular ways to use NFTs right now.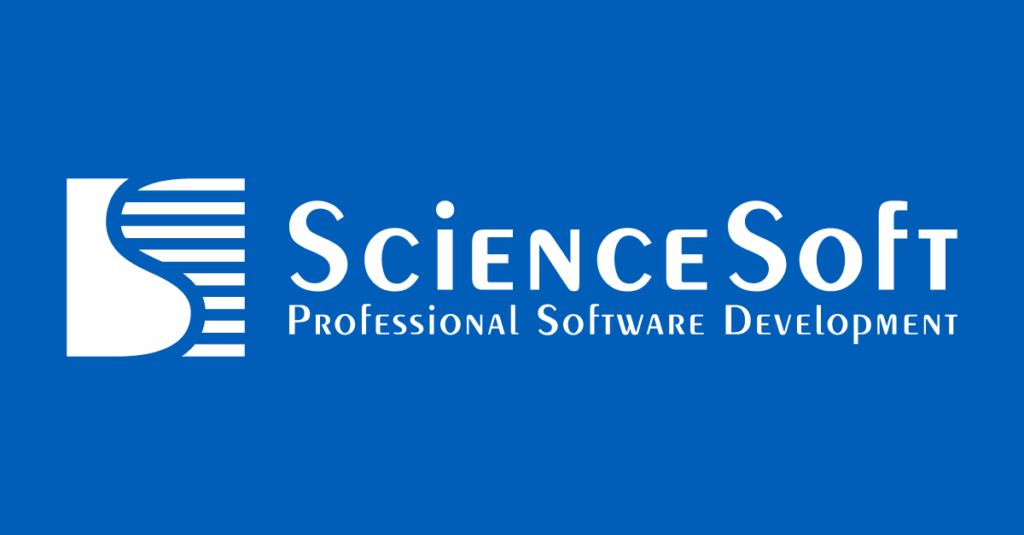 In addition, they also also an NFT development company and make smart contracts through the Web3 API. The team that made the app connects it to digital wallets, public blockchains, key-value databases, and cloud data storage so that users can make transactions without a middleman and store data in a decentralized way. Smart contracts and oracles are used together to make it easier to share real-world data when it's necessary.
The firm works with more than ten different blockchain networks, including Ethereum, Graphene, Hyperledger Fabric, and Solana. A custom consultation on the best blockchain network to use for a project can help with transactions in a marketplace. This helps get the best prices and speeds possible. Solidity, Rust, and Vyper are the programming languages used to make smart contracts that meet the requirements of ERC-721.
ScienceSoft makes sure that NFT markets are consistent, work well, and are safe by testing each individual part of a marketplace ecosystem and how it works with the other parts.
Appinventiv, a company that specializes in making markets for NFTs, began its journey in 2014. The NFT development organization has a team of over 650 experts and more, and they are currently setting new records for the development of the metaverse in many different industries.

The company that specializes in making NFTs offers a full set of services. It also makes solutions that have all the features and functions that are necessary. This best NFT marketplace development company has become known as one of the best metaverse development companies because it offers a wide range of solutions. The goal of making these solutions is to meet the needs of people who like the metaverse.
Chetu is India's best NFT Marketplace Development Company, and we're proud to offer you the best services available right now. This company has the best team of skilled professionals in the business, and those people know how to give their clients the best blockchain solutions. They've made a lot of NFT Marketplaces for their customers, which has helped those customers achieve their business goals.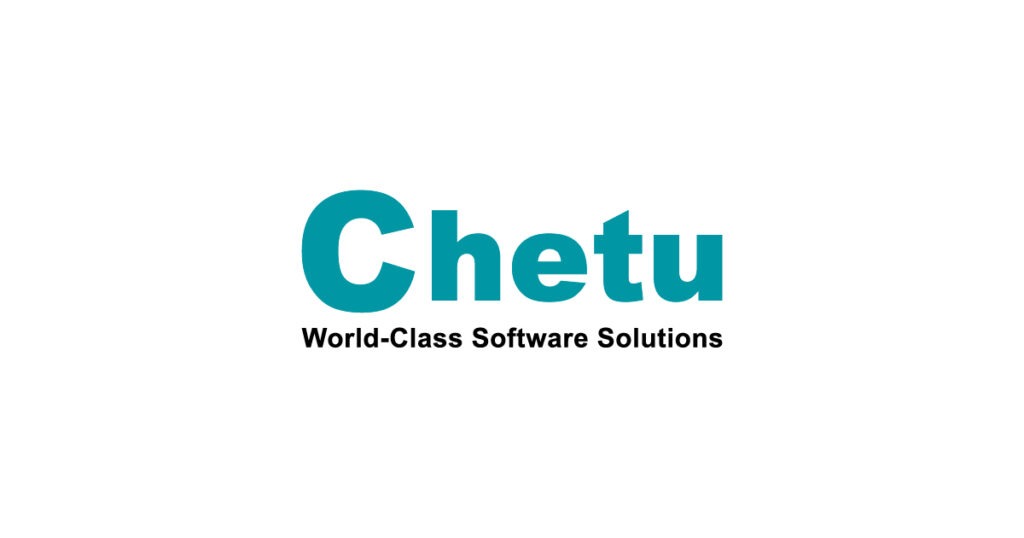 Chetu's NFT marketplace development experts can help you build a profitable bespoke NFT marketplace or an NFT marketplace that uses gaming engines like Unity or Unreal Engine. Each of these choices is a good one. They are going to work with you throughout the whole process of making the NFT.
As soon as you know how the project works, they will be able to make a front end that is easy to use and good for both customers and artists. Also, their development team will make effective back-end resources. These will include databases, APIs, and everything else to connect with non-fungible tokens and blockchain technology. With the help of their knowledgeable experts, you will be able to build your own NFT market.
Thinkwik is a NFT development company that also offers services for the web and mobile devices. They help new businesses and startups set up their online presence. Thinkwik can help businesses manage their online presences and cut down on the need for perfect offline transactions. The people who work for Thinkwik have been making websites and mobile apps for years.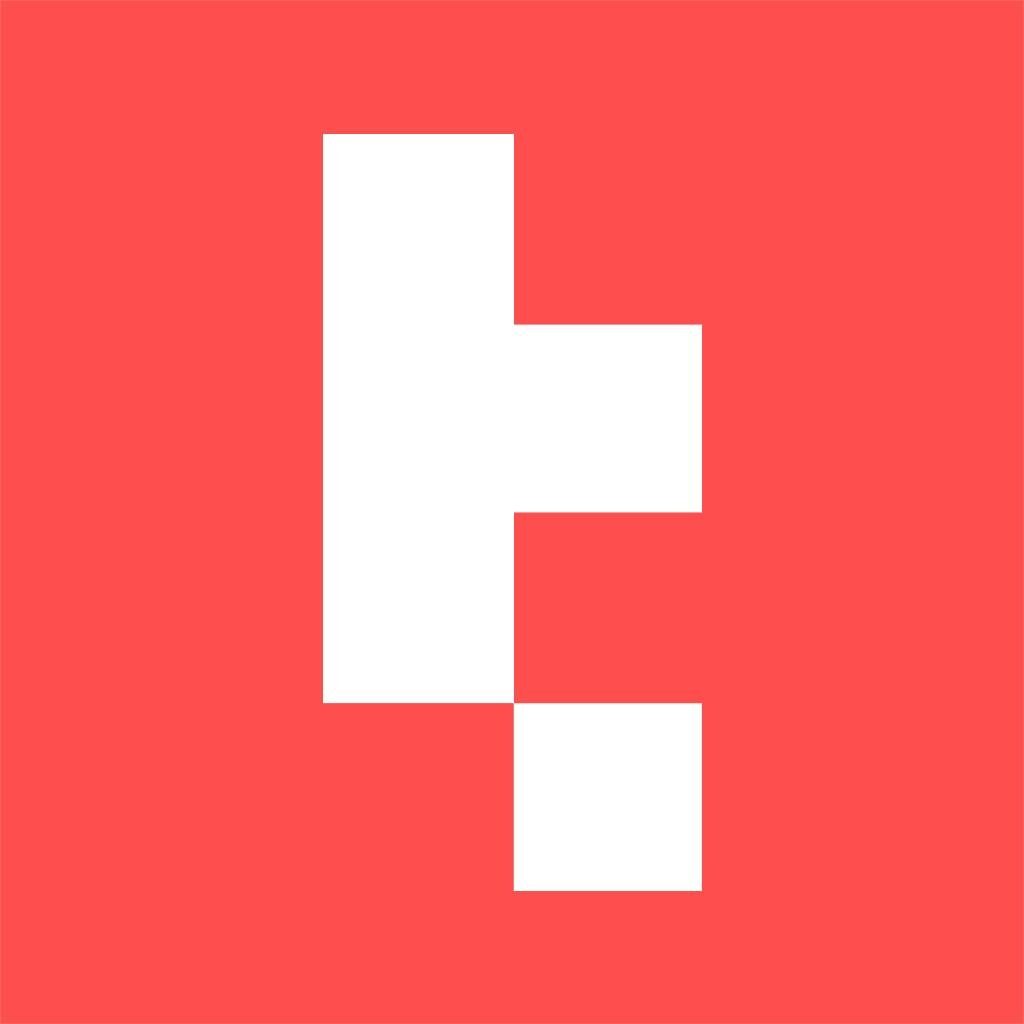 They help customers make custom website designs and build complex web apps that businesses can use. Their main skill is being able to combine knowledge of your business area with established technical skills and working methods to create great results that increase your productivity and competitive advantage. They have worked in places like the United States, the United Kingdom, Europe, Australia, Indonesia, Turkey, and India for the past ten years.
In the NFT Development business, Innowise Group is one of the most successful companies. Innowise Group, a company that has been around for 15 years, has made some of the most cutting-edge NFT solutions that are available today. It is now one of the most important competitors in a business that is growing quickly.
The company is one of the best providers of NFT solutions, and it offers a wide range of services for developing NFTs. The professionals at Innowise offer a wide range of services, from making one-of-a-kind products to helping businesses that want to make NFTs with the technical side of things.
Innowise Group is also committed to giving its customers the best service possible and being a reliable partner for businesses working on innovative construction projects.
Recommended reading: Blockchain Technology in Business: What You Should Know?
INORU is a well-known NFT development company that works with customers in every part of the world. The goal of the NFT development agency is to give all of their clients the best services possible that meet their individual needs. When it comes to building NFT marketplaces, INORU offers customized solutions for a wide range of industries, such as music, art, photography, sports, and many more.

Customers can also use easy-to-implement NFT marketplace development solutions like OpenSea Clone, Rarible Clone, SuperRare Clone, Decentraland Clone, and so on.
INORU is a leading NFT development company that is also known for being able to finish projects on time without sacrificing quality, for being open about how it provides services, for providing quick support and maintenance, and for keeping users' data private.
Chainup is a well-known NFT marketplace development company. It has a large team of blockchain developers, years of experience in the blockchain field, and many connections in the industry. The company has specialized services for setting up NFT marketplaces that can be changed to fit your company's needs. Without a doubt, NFTs will meet the needs of the company if they are put into place. Here's a list of the most important NFT development services that the organization will offer to its clients. The organization will give you this list.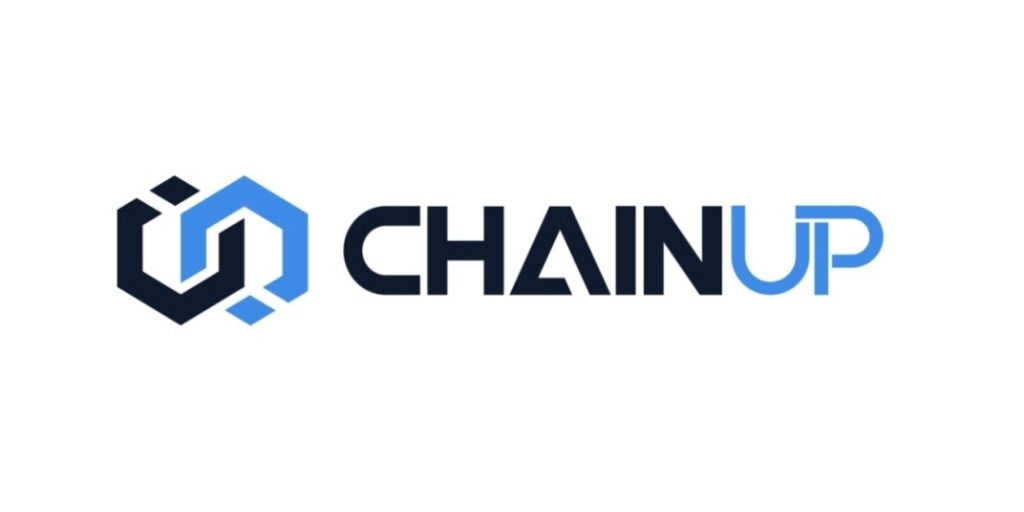 The development team will have worked with the blockchain network you choose to build the non-fungible token. There are many other blockchain networks, with Ethereum, Binance Smart Chain, TRON, Polygon, and Solana being some of the most well-known. Also, there are many more.
The team at Chainup already finished a lot of projects, which has made their clients very happy. This company has a great reputation because of how well it communicates, how quickly it gives updates, how it adapts to each customer's needs, and how strictly it follows non-disclosure agreements (NDAs). The NFT market will be carefully made, have all the features that are important, and be built on a blockchain network. This would be a lot better able to meet the needs of each person as well as the needs of the business.
AppDupe also lets you make NFTs and customize tokens, which you can use to tokenize your valuable digital collectibles and turn them into global currency. They use non-fungible tokens, smart contracts, games, blockchain, and other technologies in ways that fit the needs of each business.

One of their main goals is to close the gap between the development of DeFi and NFTs. Play-to-earn metaverses, generative art, NFT fractionalization, and community-based branding are all examples of this. They use Ethereum, Cardano, Binance Smart Chain, Tron, Polkadot, Matic, and other cryptocurrencies and blockchains to do layer 2 development.
Interexy is one of the top companies in the NFT development business, and the company works hard to offer its clients innovative NFT development services. The company offers NFT marketplace development services for the arts, fashion, gaming, real estate, and other industries.
Interexy's developers of NFT marketplaces make sure that their customers have a great experience by making NFT marketplaces that fit their needs. They do this by using the latest frameworks and technologies. Blockchains like Ethereum, Binance, and Solana are used by industry experts to build the best NFT platforms.
LeewayHertz has built more than 100 enterprise-grade digital platforms that are used by millions of people all over the world. This work has been going on for ten years. The NFT development firm knows a lot about Artificial Intelligence, the Internet of Things, and Cloud Services. They are also a very skilled blockchain development company. LeewayHertz work with technicians and technologists who love what they do. They were trained by experts from Apple and Google, and they always stay on the cutting edge of technology.

As one of the top NFT development companies, they have designed several blockchain applications for the global supply chain, blockchain identity solutions, and utility bills that use blockchain.
Conclusion
The NFT market seems to be getting more and more popular these days. Collectors who love their hobby will do anything to finish their collections, whether they are of trading cards, postcards, or even digital artworks. Taking all of this into account, it is a great idea to make an NFT marketplace or launch an NFT app because these projects solve the problems that their target audience faces.
If you want to start your project from scratch, this list of the best NFT development companies is a great place to start. You could also talk to Designveloper and use the high-quality services we offer to help with the development of your NFT projects. Contact us or set up a free meeting with one of our experts, and we'll get to work on the tasks you've given us right away.