Are you seeking the best web design companies in Japan to assist you elevate your online presence? There is no need to look any further! In this post, we will list the best 5 web design companies in Japan that may help you reach your goals. With so many web design businesses to pick from, it can be difficult to find the appropriate one. However, with our extensive list, you can be confident that you will select a provider that will meet and exceed your expectations. Our decision was based on a number of factors, including portfolio, competence, customer service, industry recognition, and price. Let's plunge in together and experience the world of Japanese web design!
An Overview
Before we go into the top 5 web design companies in Japan, let's take a look at web design as a whole, as well as the Japanese web design sector specifically.
The Importance of Good Web Design
A well-designed website is crucial for any business, especially businesses in Japan. It guarantees that the website is easy to use and visually appealing. In reality, 90% of users abandon sites with poor web design. As a result, it is critical that your website stands out from the crowd.
A visually appealing website encourages visitors to stay longer and explore more thoroughly. This increases the likelihood of visitors becoming customers. According to recent statistics, 68% of online experiences begin with a search engine, and organic search accounts for 53.3% of all website traffic. A well-designed website that loads quickly can help you improve your search engine ranking.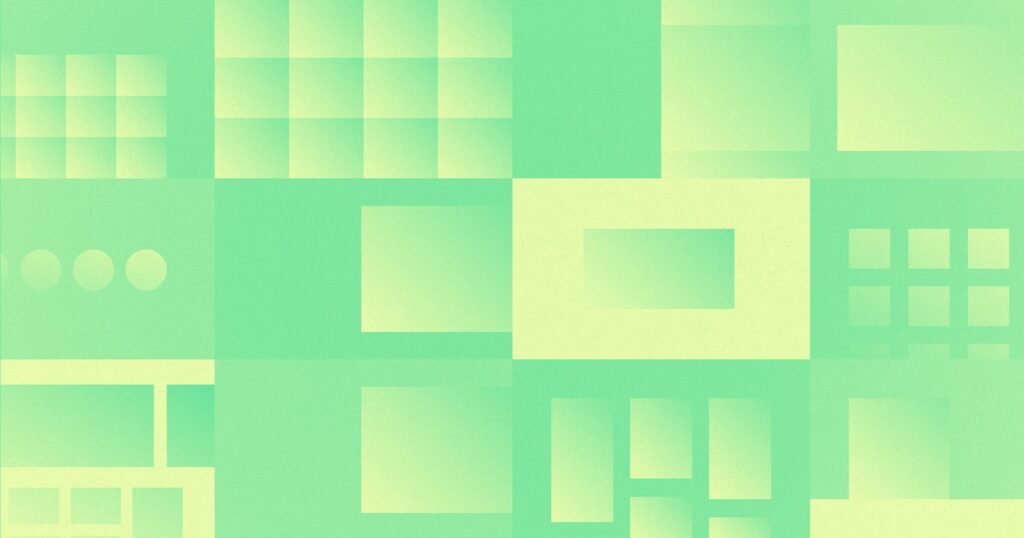 The most prevalent mistake made by small organizations is a broken or congested web design. Don't let yourself become a statistic. Invest in good web design to improve the usability and profitability of your website.
Overall, smart web design for your Japanese business will help you attract more clients and enhance conversions.
The Web Design Industry in Japan
There are various relevant data to consider in the Japanese web design sector. For example, Google's market share as the most used search engine in Japan was 65.2% in November 2022. Meanwhile, in the same month, the Chrome browser accounted for over 49% of web traffic. This highlights the importance of web design firms creating websites that are not just optimized for Google search but also compatible with the Chrome browser.
Furthermore, Japan's software business has grown significantly in recent years. Specifically, sales in the sector reach nearly 16.7 trillion Japanese yen as of 2020. This business offers numerous potential for web design firms to construct new websites that appeal to the country's increasing software industry.
Furthermore, the number of AI-related patent applications in Japan has surged in recent years, heralding Japan's third AI boom. This gives a fantastic opportunity for web design firms to incorporate AI technology into their designs.
It is critical for Japanese web design firms to focus on producing visually appealing and user-friendly websites. This will assist them in being competitive and relevant in the ever-changing world of web design.
Recommended reading: 6 Arguments in Favor of a Career in UX/UI Design
5 Considerations When Choosing Web Design Companies in Japan
If you want to build a website in Japan, you'll need to work with a reputable web design firm. With so many web design firms in Japan, choosing the correct one might be difficult. However, by taking a few key criteria into account, you can make an informed decision. In this part, we'll go over some of the most important factors to consider when hiring a web design firm in Japan.
Portfolio
When looking for web design businesses in Japan, it's critical to look at their portfolio. A portfolio is a compilation of a company's previous work that can give you an indication of their design style, expertise level, and breadth of services offered. Examine their portfolio to determine if they have expertise producing websites similar to the one you are searching for.
Don't be hesitant to request specific examples of work that is comparable to what you require. This will allow you to see how they can design a website that meets your requirements. A decent web design business should be able to show you their work and explain their approach in simple terms.
A well-rounded portfolio will include a wide range of projects that showcase the designer's ability to produce bespoke designs. Look for a company that has previously worked with businesses in your industry or niche. This is because they will have a better knowledge of your target audience.
Check the functionality of the websites in the portfolio. A website may be visually appealing, but if it is not user-friendly, it will not accomplish its goal. Look for websites that are simple to use and have a clear call to action for visitors.
Pay close attention to the details as well. A professional web design business will pay attention to every component of a website, from font size and color scheme to button and image placement.
Expertise
Another important element to consider when selecting a web design firm in Japan is expertise. You should ensure that the company has the appropriate abilities and experience to build a website that matches your requirements. The organization should be aware with the newest design trends and technology, as well as numerous web design languages such as HTML, CSS, and JavaScript.
It's also a good idea to browse over the company's portfolio to see whether they've created websites comparable to yours before. If you require an e-commerce website, for example, you should ensure that the company has experience designing and developing online storefronts. Furthermore, if you require a bilingual website, you should ensure that the provider has experience developing websites in numerous languages. You can secure the finest results by selecting a web design company that specializes in your specific demands.
Customer service
When selecting a web design business, evaluate their client service. Good customer service may make or break your web design project's overall experience and outcome. Look for a company that responds quickly and clearly with you throughout the process. You want to know that your questions and concerns are being heard and answered as soon as possible.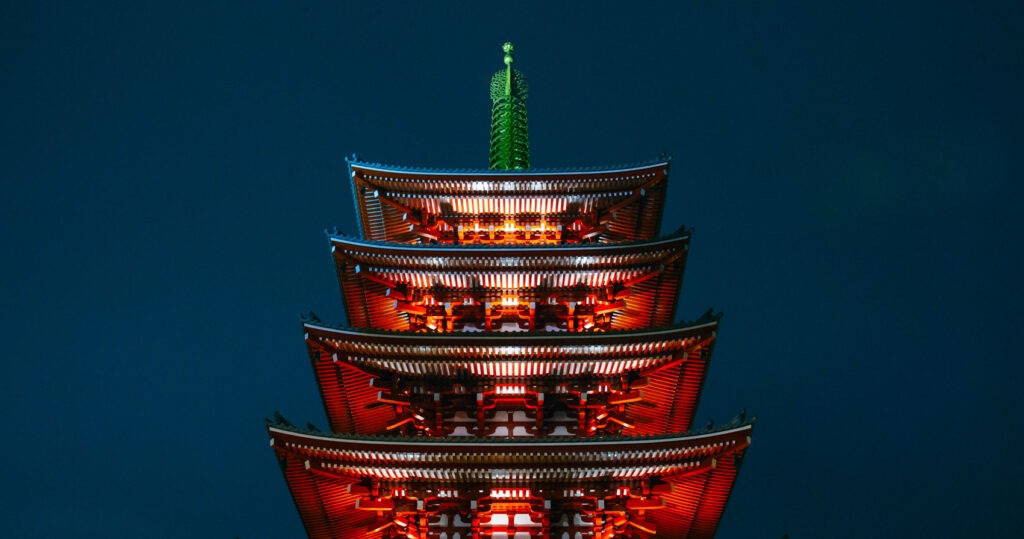 It is also critical to assess the amount of support provided by the company after the project is completed. Will they be available to make any necessary adjustments or changes? Will they teach you how to utilize and manage your website? These are crucial aspects to consider when evaluating the customer service of a web design firm.
Customers are more inclined to return to businesses that provide exceptional customer service. A competent web design firm will prioritize customer service and work hard to guarantee that you are satisfied with the end output.
Industry recognition
When selecting a web design business in Japan, industry recognition is critical. Look for firms who have won awards or been highlighted in significant industry journals. This can suggest a track record of generating high-quality work. You can also go on their website or social media profiles to see if they have any badges or logos for their work.
It's important to note that while industry recognition should not be your sole consideration, it can offer you a decent notion of a company's experience and credibility. Don't be afraid to inquire about any accolades or recognition the company has won. As a result, you will be able to make an informed decision regarding which business to use for your web design needs.
Price
When selecting a web design business in Japan, price is an important issue to consider. The cost of web design services varies greatly between companies. Some businesses charge exorbitant fees for their services, while others are more inexpensive. It is important to remember, however, that the price of the service does not always reflect the quality of the work delivered.
Consider the services you require before selecting a firm based on pricing. Compare costs from many providers to verify you are getting a reasonable price for the services you require. Furthermore, bear in mind that certain businesses may have hidden costs or additional expenses, so make sure to ask about any fees up front. You can save money by employing a company with a cheaper hourly cost, or you can choose a service with a fixed pricing. The cost, however, can vary depending on the project's complexity, the size of the organization, and the location.
Recommended reading: Designing A Business Logo: Everything You Need to Know
Top 5 Web Design Companies in Japan
Are you seeking for the top web design companies in Japan to assist you in creating an eye-catching website for your company? With the growing importance of having an online presence in today's digital world, having a well-designed website has become a requirement for any business to stay competitive. Fortunately, Japan is home to a plethora of web design firms that can assist you in achieving your online objectives.
In this final section, we'll introduce you to the top 5 web design companies in Japan. In addition, we will provide you with vital information about their services, expertise, customer service, industry recognition, and pricing. So, let's get started and select the best web design firm for your needs.
Tacchi Studios is a well-known web and mobile app design and development studio situated in Tokyo's Shibuya neighborhood. They specialize in creating visually appealing and highly functional apps for iOS, Android, and the web by fusing cutting-edge technology with modern UX design principles.

This Japanese web design firm has a team of highly talented developers who have years of expertise designing scalable and secure software programs that meet the specific needs of their clients. Tacchi Studios, according to Crunchbase, uses 12 technology products and services, including HTML5, jQuery, and Google Analytics. Viewport Meta, IPhone/Mobile Compatible, and Apple Mobile Web Clips Icon are among the 25 technologies used on their website.
Paradigm is a Japanese web design firm that provides innovative solutions to a variety of businesses. Established in 1992, this company has expanded with marketing experience and is now known for its amazing web design services. They want to use design and technology to propel brands.

To fulfill the needs of various businesses, Paradigm provides a wide range of web design services. Their experienced web design team concentrates on developing visually appealing and highly effective websites that are suited to the needs of their clients. They also make certain that their clients' websites are responsive and user-friendly, allowing them to reach a wider audience. They can also offer other services, like graphic design, to supplement their web design services.
Paradigm's ability to mix design and functionality in their goods and services is one of their strengths. They are committed to creating high-quality, innovative solutions that fulfill their clients' needs. They stay current on design and technology trends, allowing them to create websites that are not only aesthetically beautiful but also functional and effective.
The purpose of Paradigm is to produce beautiful and functional websites for their clients. They have a team of professionals who use cutting-edge technology in conjunction with modern UX design ideas. This allows them to design websites that are not only visually appealing, but also simple to navigate and understand.
Tokyo Web Designs is a Japanese web design firm founded in 2008. They provide web solutions in both English and Japanese for a variety of businesses. Tokyo Web Designs is a trustworthy firm that can give excellent visual impact, front-end usability, and effective search engine results to make your website appear fantastic. The organization offers web design services at an affordable cost ranging from $5,000 to $1,149 per hour.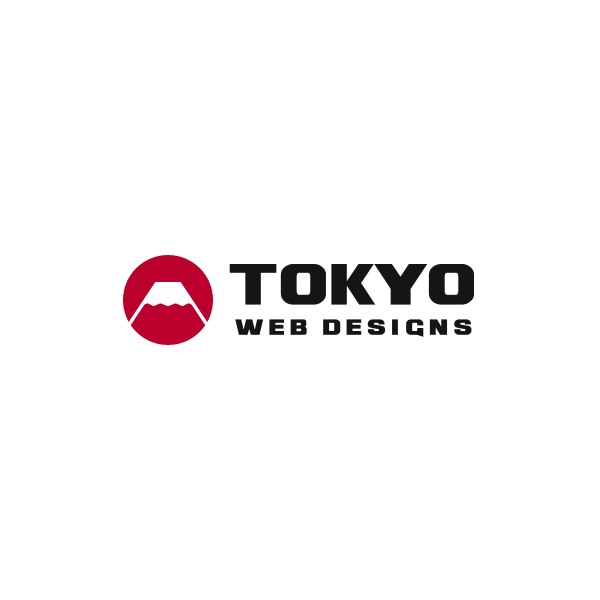 Tokyo Web Designs offers a team of skilled professionals who can assist you with your website design requirements. Their crew is highly experienced and diversified, with a wide mix of talents from various backgrounds, allowing them to create distinctive and original website designs.
Their web design services are not confined to a single industry; they offer solutions to all types of enterprises, big or little, local or international. They understand each client's needs and give personalized solutions as a result. Their primary goal is to improve the user experience by making your website user-friendly with a visually beautiful design.
The Tokyo Web Designs team strives to provide quality work to their clients, with an emphasis on making their websites stand out in the competitive web design market. With over a decade of experience, they have accumulated a large portfolio of web designs that demonstrate their capabilities and knowledge.
Mahana Corporation, founded in 2005, provides a variety of web-related services to local and international businesses and organizations worldwide. The company's annual revenue ranges from $1 million to $3 million.

Mahana Corporation promises to give expert visual impact, user-friendly front-end usability, and highly efficient search engine results. Through the power of design and technology, the company provides the greatest solutions for all industries. Their objective is to help brands realize their greatest potential.
Mahana Corporation's skilled web design services can develop an easy-to-understand and easy-to-use website graphics and system in total. They use ethical search engine optimization tactics to achieve high-quality and long-term results for their clients.
Overall, Mahana Corporation is a trustworthy web design firm in Japan that provides high-quality services to assist businesses grow in the digital age. Their drive to blending aesthetic and functionality has earned them a spot as one of Japan's top web design firms.
A Touch of Tensai is the last option on our list, and also the best. It is a premier web design and SEO firm based in Kitakyushu, Japan. They specialize in English and Japanese website design and charge reasonable fees for all of their services, beginning at 110,000 yen.

Their staff is focused on offering excellent visual impact, user-friendly front-end usability, and efficient search engine results. Since its inception in 1998, A Touch of Tensai has built a reputation for providing high-quality services to organizations of all sizes, with a focus on design and technology.
A Touch of Tensai provides a variety of services such as website design, SEO, graphic design, and website hosting and transfer. Website packages such as WebsiteGenius, CarGenius, BikeGenius, and ShopGenius are available, with prices ranging from 110,000 to 130,000.
Conclusion
As a leading software and web development company ourselves, we understand the necessity of selecting the top web design companies in Japan for businesses to prosper online. We have produced a list of the top 5 web design businesses in Japan that have proven to be specialists in their sector after extensive research and analysis.
The five web design businesses in Japan that we have mentioned have proven to be web design specialists. Each of them has distinct abilities and specialties that set them apart from the others. Businesses in Japan may have a website that not only looks amazing but also works extraordinarily well by working with one of these organizations, giving them an advantage over their competition.