In this episode, let's have a talk with Ha Truong. At the moment, he is Designveloper's COO and a co-founder who has been working side by side Hung Vo since day one.
Could you introduce yourself a bit?
I don't know what to say but, first of all, my hometown is Da Lat, I went to Sai Gon to study at university in 2005. I have been here for about 15 years. At first, I had a normal job like anybody else, and then, I started this company. As for my hobbies, I am interested in coding. After a while, I have some others like cinema, politics and history. 
My favorite quote is "Be Thankful in All Things". I think this one is precise since it can orient our minds. Because if you do not be thankful, then your actions will be different in a negative way.
How did you become a DSV-er?
I majored in Telecommunication – Electronics Engineering Technology.  After I graduated in 2010, I interned in Viettel and some other companies but the environment there was not suitable for me. Fortunately, I had an older friend who started a company and offered me to work as a developer there. That's when I found out I am really into VoIP.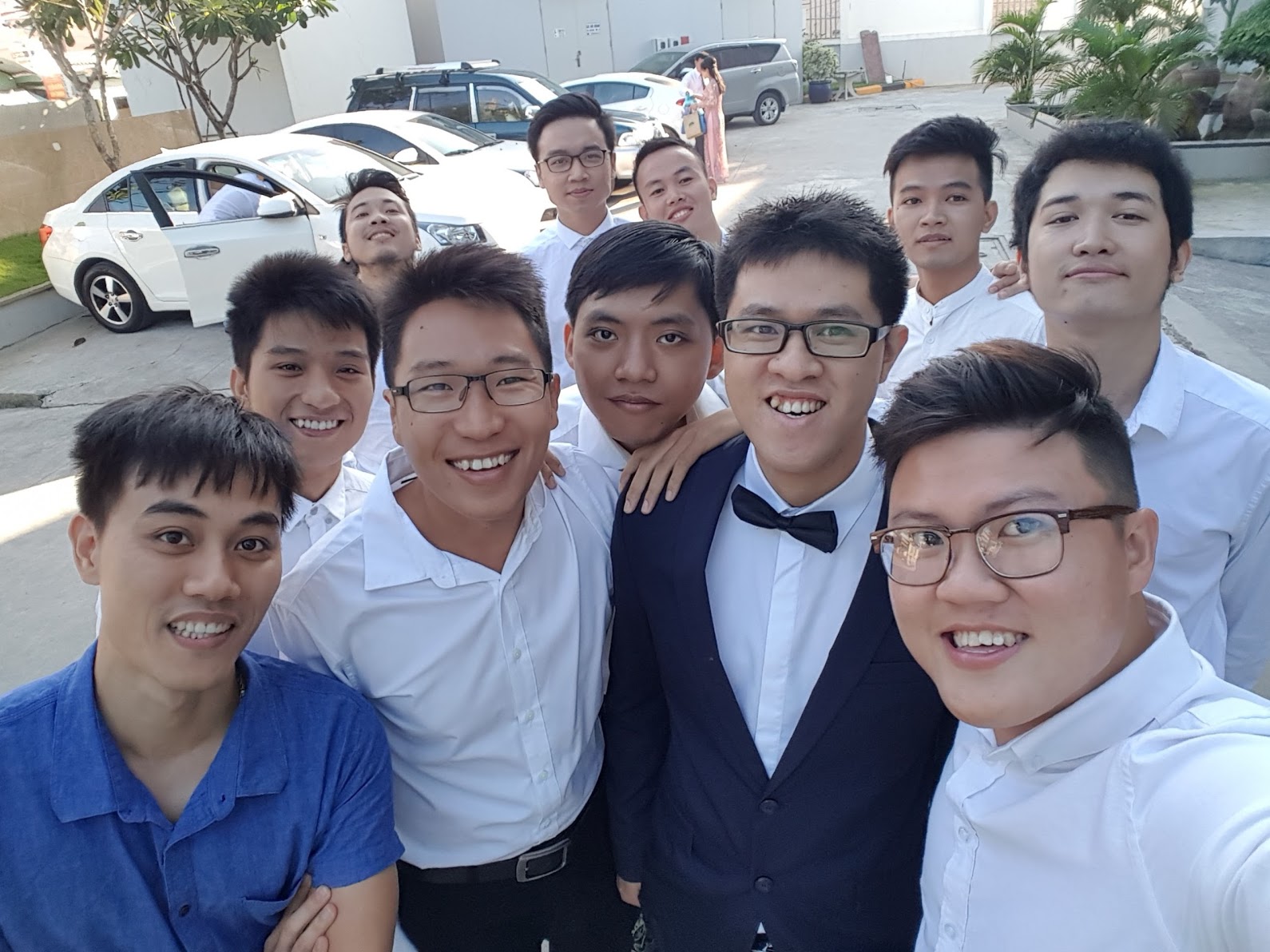 After I'd worked here for 3 years, Hung came back to Vietnam and had a desire to establish a company. In fact, as for a person who did not have many ambitions and was not really confident and reckless, I was pretty afraid of leaving my job at the time. Also, I didn't have any idea about start-ups. I just acknowledged that owning a company would make income unsteady, or you won't even get any money. I did not know whether it'd be ok, that's why I was pretty afraid of this idea. In the beginning, I invested money in the company. 3 months later, after having thought about lots of things, I decided to quit my then job and joined DSV. 
What was your position at the beginning? 
At first, I worked as a PM. When working for the old company, I realized that this was not my field, as a result, even if I was really sensible, my technical skills could not be as good as people who majored in it. For some large projects with many developers on board, I can build demos or MVPs. However, if that project needs to go in-depth, I cannot deliver it properly. Nevertheless, I am able to work with clients and understand them well. Basically, I am sensible when working with clients, that's why I can win new projects with a high ratio. At that time, DSV needed projects to survive. If we cannot earn any revenue, it only takes months to go bankrupt. That's the reason why my very first role is a salesperson and PM. I spent more time on sales than managing projects, since we were a small team back then.
What were the good things you learned when working as a PM?
In fact, this was just a title. When the company started to run, people named their own titles, and everyone worked as a full-stack person. We had to take on everything from interviewing to HR management, getting projects, customer service, software development all on our own. That was the story. So, PM, CTO or any other position were just some titles until the company got a proper set of goals and values. That's when your role is shaped distinctively since there are other employees responsible for your side tasks. In the beginning, we had to do everything no matter what our titles were. That's the thing.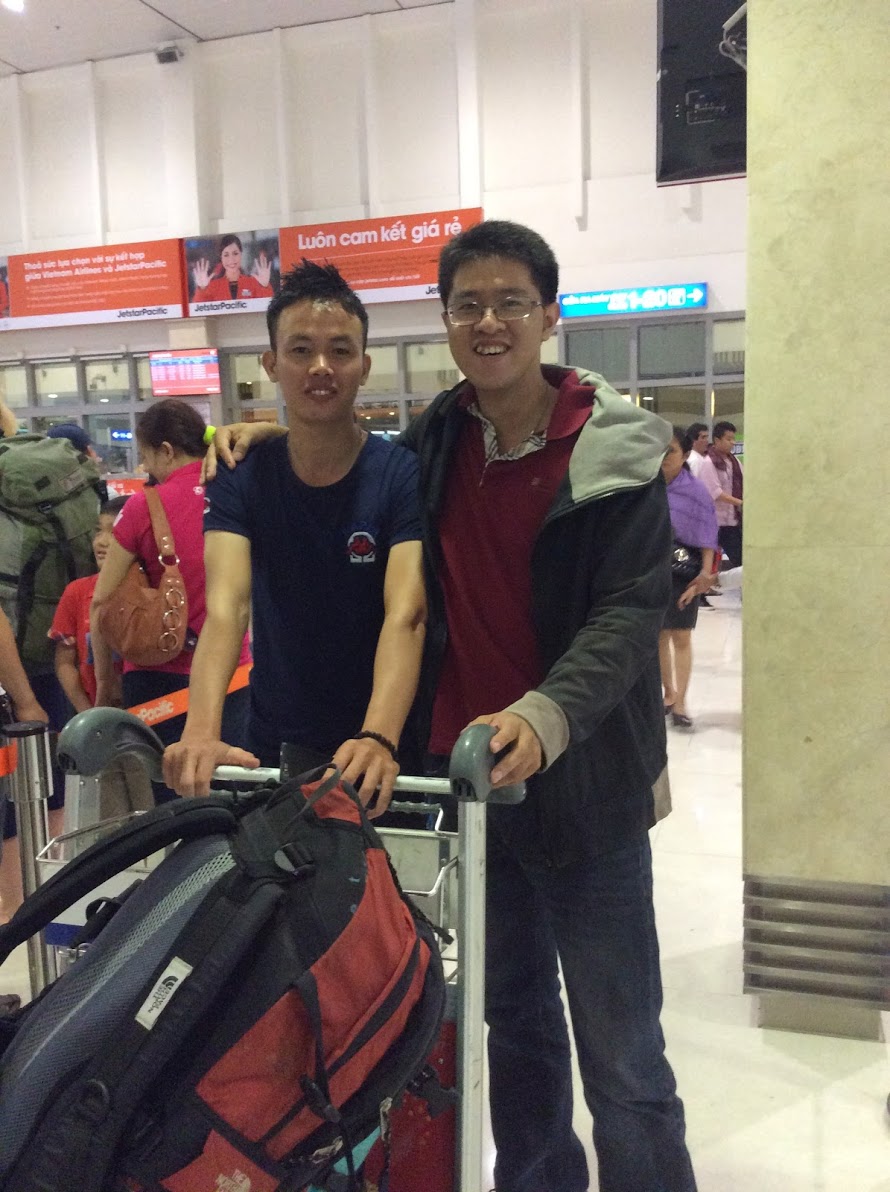 It was a fun experience when I am a pretty shy person who had to take on such a responsibility and when thinking about what if I could not earn any income. However, when things went smoothly, I was really excited as there was a chance to handle new problems. For example, just interviewing candidates is a whole complicated challenge itself. Sometimes, I did not know what to ask the interviewee and why I should ask that question because I did not have any experience in recruitment. I have to learn every tiny bit of things such as why asking this matter, how this question could help you judge the candidate, etc. Basically, you had to do it all. To go through these things is an interesting experience.
One more thing was that since I have a technical background, so when working with a client or several of them at a moment, things might get stressful. And this was not about the technical anymore, it was about the human factor. 
What are your main responsibilities at the moment?
I manage our company. I am responsible for orientation, the revenue as well as our talents, in essence, everything. And I managed to build some teams that can work side by side with me, but I am still the one who needs to be responsible for everything. I will set the goals for next year like how far we will be. I will discuss with Hung to come up with plans, strategies from big to small. Even financial management. These things are more to it than meets the eye. I never thought that I had to do so many things. Like managing all that financial affairs, inflates, taxes. Nevertheless, you have to get familiar with them if you don't want to deal with problems in the future.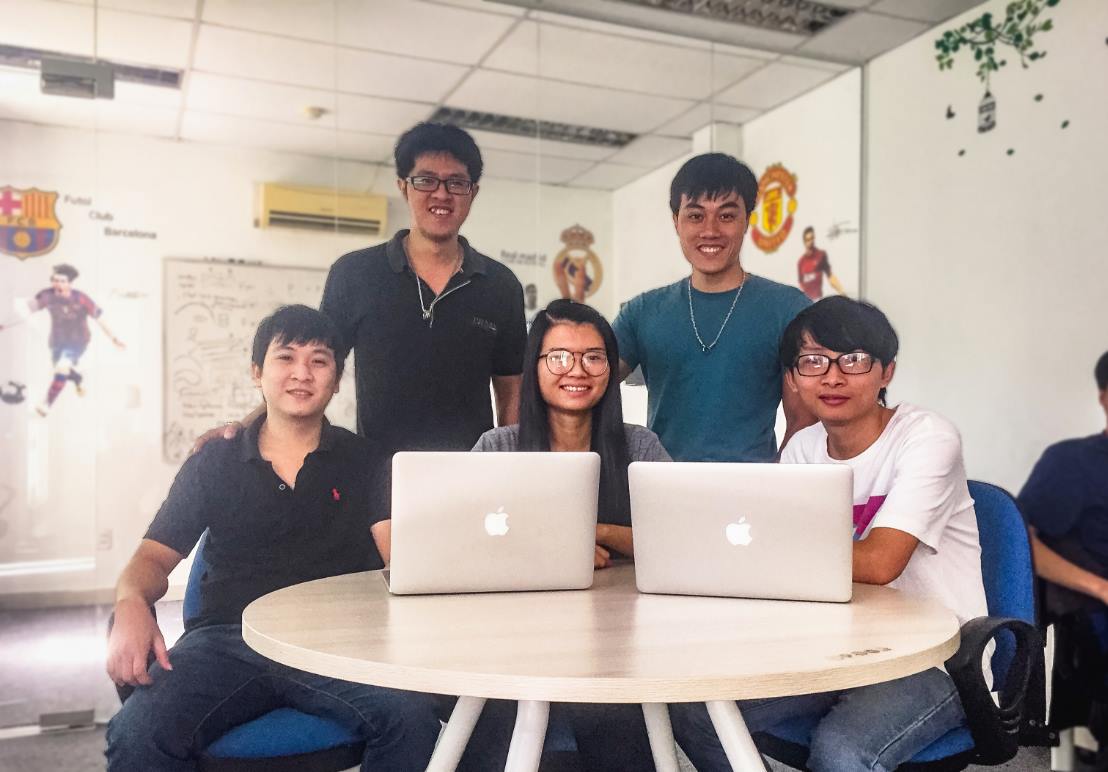 What is the most memorable project? 
I just remember that when our company just started running, there was a project called 123 Follow Up. It was developed with PHP but the back-end was coded by VoIP, so I involved in this one closely and managed to train some developers to work with VoIP. At every stage, we had a large, significant project. This one is the main project of our first 3 years, and it helped us survive through all those years. However, because of lacking experience, we were not able to operate this one as successfully as Lumin. Lumin has considerable resources, and as we run this project at the moment when Designveloper is in a steady-state, Lumin became really successful. In the beginning, we managed our product quality as well as employees not very well, this resulted in failing clients' expectations. All in all, it was not that we did not work effectively but we lacked management skills, and this very first large project was screwed even though it lasted 3 years. 
And you started to manage our company right after that?
For us, we don't really care about the title, whether it's COO or CEO or PM. Basically, as you have contributed to this company and build everything from scratch for many years, you can take on any task like working as a full-stack developer. You will not limit yourself in just one role. 
What do you think about our company?
Actually, I don't know what to say because I am the one who builds this workspace. I am just glad since there is a chance to work with the young. This makes me remember my past when I was just like any of them. Then, I experienced a bunch of new situations like when I worked as an ordinary employee for the then company. Back then, I hadn't thought about those problems with employee relationships as well as the difficulty of issuing policies. When I started to shape each and every policy, then put it into practice and observed members' responses, I knew that this was easy as it might seem. There were some ideas that I thought were pretty good, but just after applying them, people have so many different opinions.
What is the most memorable thing when working here?
Actually, I think they are all worth remembering. However, at the time our company was just founded, there were a lot of special memories. For example, the moment when we started Designveloper, when we discussed, talked to each other, and how the first generation of staff left their high-paid jobs and high positions to work here. Besides that, once, we had an on-the-floor meeting to map out strategies at a bedsit in Go Vap. I remembered that I wrote a plan to make $10,000 from outsourcing.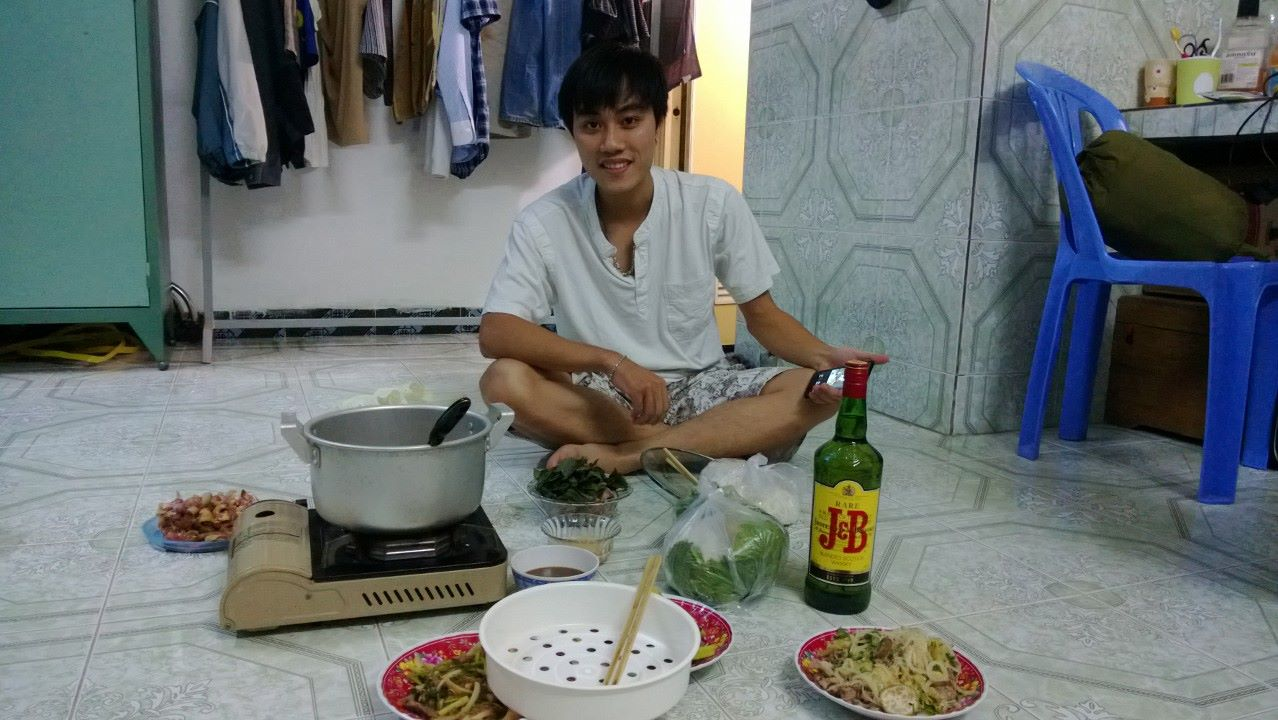 So, do you think 2019 was a successful year?
Last year was a successful one. We've done many activities like a company trip in Thailand, setting up a health insurance campaign. I think this year's perks and benefits are really good compared to the past. In fact, these are all thanks to the contributions of the whole company.
Do you have any advice for others?
I think you should live with desires and try your best when you're still young. Don't think about money or material things if you just graduated from university or at the age of 20 to 25. Instead, this is the perfect time to gain skills and knowledge. The thing is that you might study a major and work in a whole different field. You must do and experience everything yourselves and that's when you know what you're really interested in and good at. First of all, you have to do well and then you can be better at it. It's the moment when you decide if you like the job, or even love it. Don't just be indifferent like, "OK, I don't like it at all even just look at it once." This thinking will lead to nowhere. Just live to the fullest no matter who you work for. In fact, there are some concepts about start-up, however, I think startup doesn't just include starting a business, instead, starting-up is what you are doing. You should start-up yourself ever since you were in university. It's all about building yourself up and getting ready for everything, not just starting a business or company.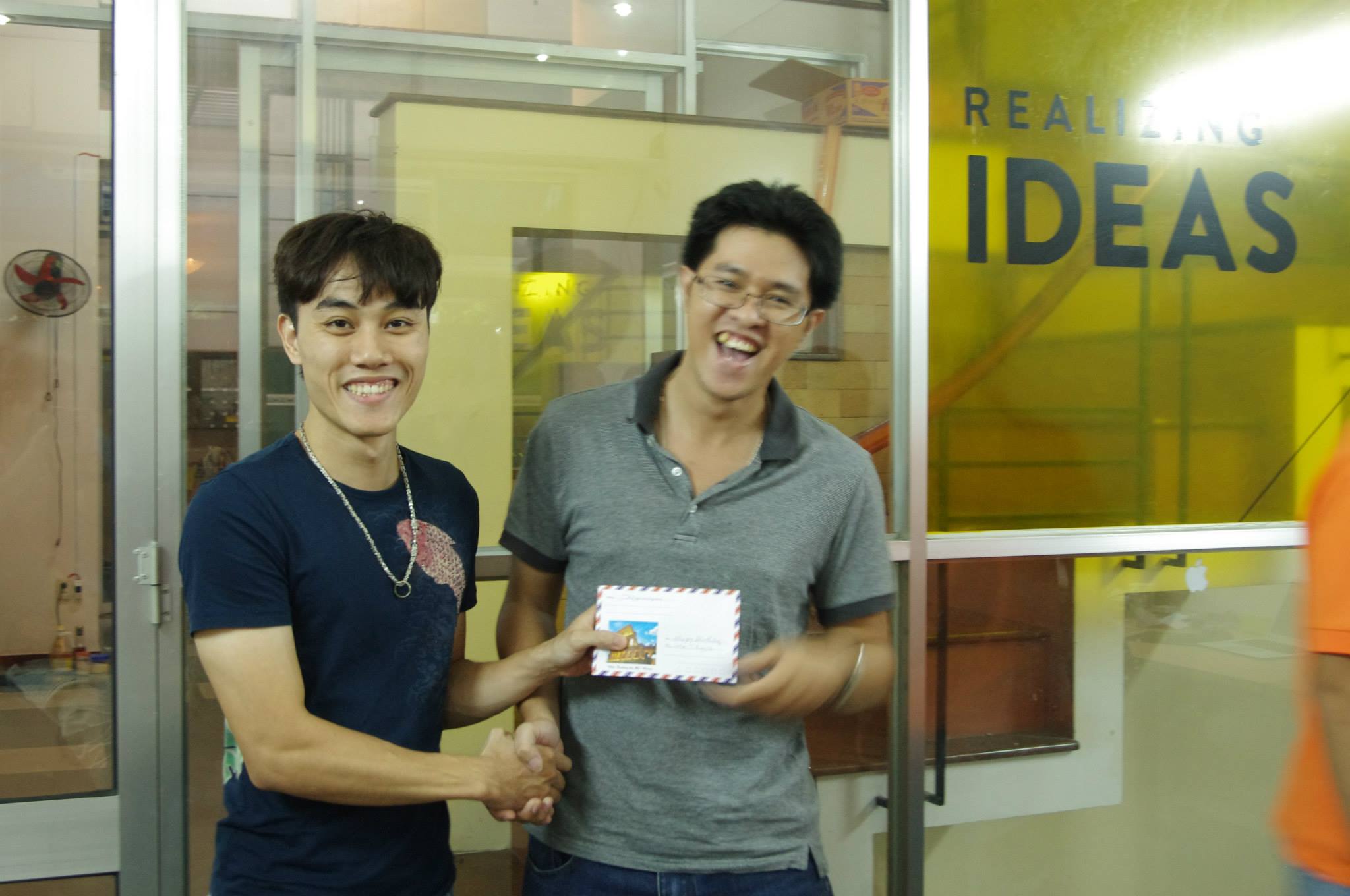 When we founded Designveloper, we were able to raise a pretty good amount of capital, about VND 1 billion. However, it helped nothing since we didn't know how to use money. That's why getting ready and building yourself are more crucial than focus on material things especially when you are still young, single and embracing a lot of dreams.