Coming to the global market, most companies relish transforming themselves into the digital world. To do so, they need firm support from a suitable development team. Choosing the wrong people and setting unrealistic targets will be culprits for lower degrees of competitiveness and unanticipated social or economic costs (e.g. loss of customer loyalty or testing).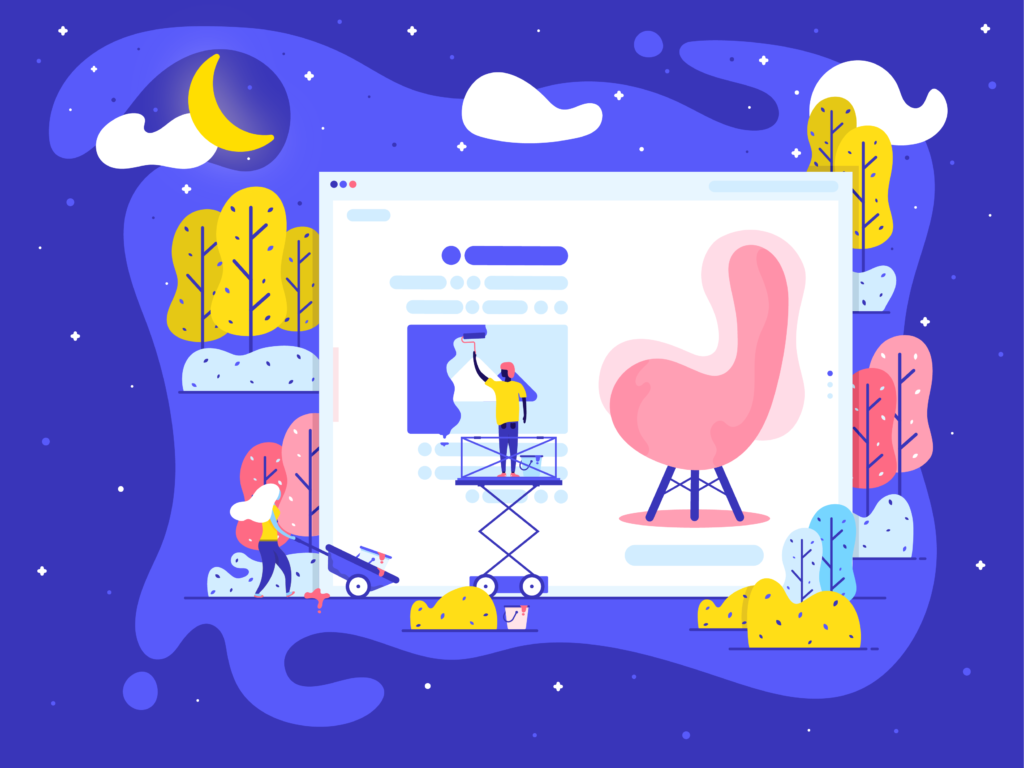 What Are the Pros and Cons of Freelance Software Development?
Now business owners have a wide selection of choosing the right members for their development teams: using full-time workers, hiring outsourcing agencies, and having software freelanced by individuals.
Hiring in-house sounds cheaper yet in the long run, it costs you a fortune for training employees to build the desired product. Meanwhile, the second method is more preferred due to a variety of services (e.g. digital business solutions or cloud computing) and technologies (e.g. Python, Java, or PHP) offered. Costs depend much on how outsourcing companies get involved in a project and on its scale. Thus, augmenting extra staff to work on some tasks often costs less than hiring agencies for a whole project.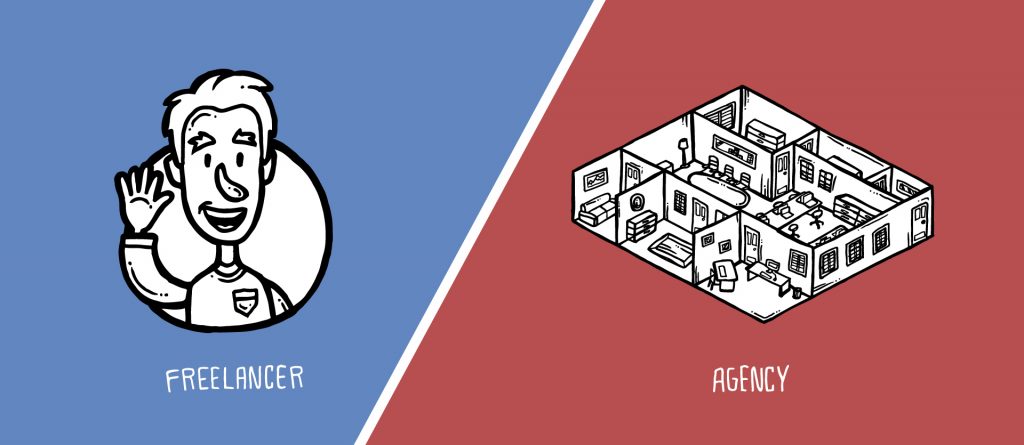 Freelance software development is the last option to build software products and is also the main topic in this article. The acquisition of fundamental knowledge will show you how software freelancers work and which benefits or drawbacks you can get when hiring out.
Overview of Freelance Software Development
Employing an independent team or developer to build software has recently become popular. There are a large number of freelance software development sites where you could find developers at different levels and with varied technical skills. Toptal, Hired, Upwork, GitHub Jobs, or Stack Overflow are the top five reputable and professional talent matching networks. They provide a large community for you to connect with developers from different countries such as the USA, Australia, India, and Vietnam.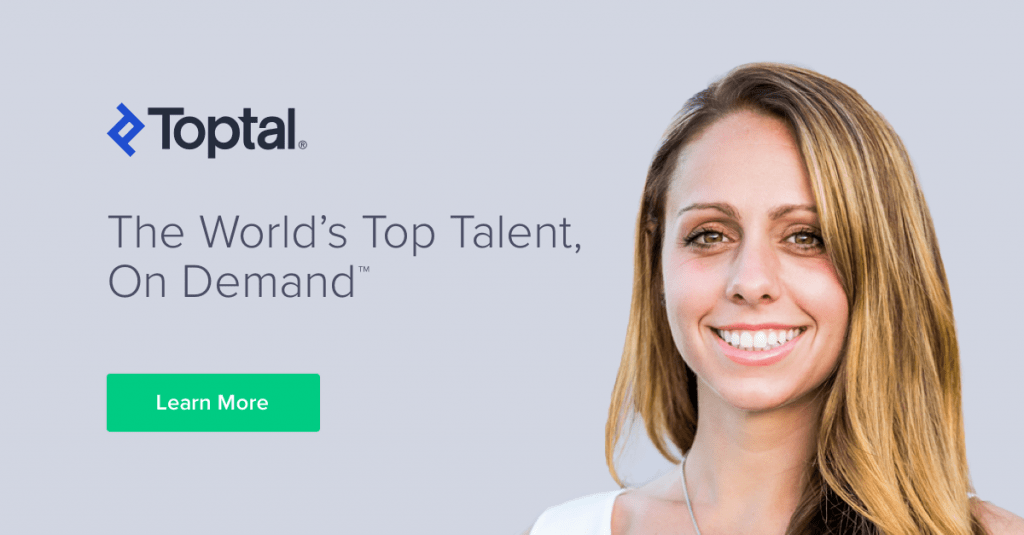 According to Evans Data Corporation, the year 2019 recorded a total of 26.4 million software developers in the world. However, there is no statistical evidence about how many of whom worked on software development freelance; yet it is not definitely a small number. Like full-time workers or outsourcing agencies, freelance contractors are mostly in charge of conceiving, testing, maintaining, updating, and improving the software (Careerlancer).
In addition, freelance software development jobs vary and require different programming skills. In 2018, the website Freelance.com witnessed a growth spurt of ads seeking ones to build and integrate APIs, develop websites and deliver e-commerce solutions by using Express IS, Node.js web framework, or Shopify templates. Also, the 2019 reports from LinkedIn and Glassdoor saw data scientists as the most promising job in the USA. Apart from such mentioned technologies, Tech Republic listed top freelance jobs involving Blockchain, Excel VBA, React.js, PhoneGap, Machine Learning, and Django. Similarly, technologies like Javascript, HTML/CSS, jQuery, or MySQL still remain popular (Codementor).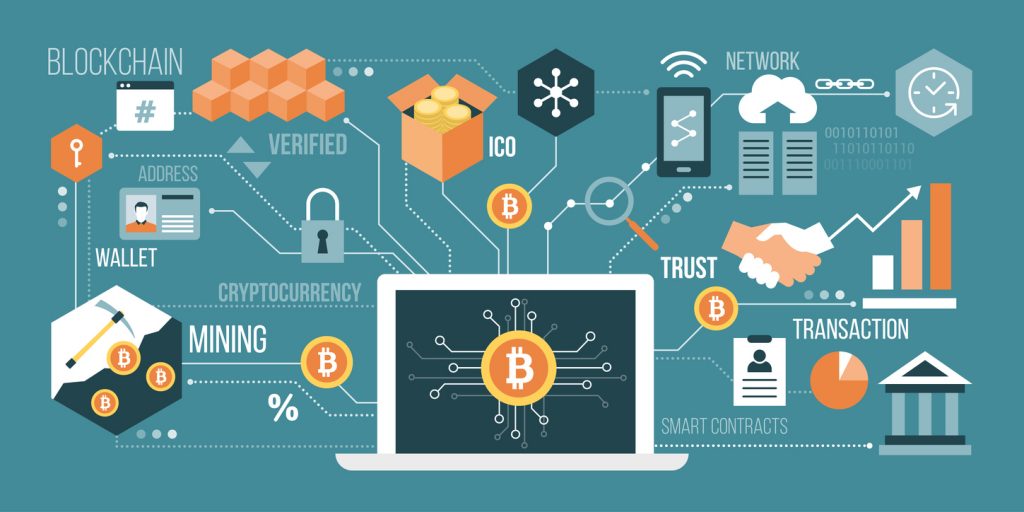 So how much does a freelancer receive from a project? The answer was given by Codementor when they surveyed 5302 freelance developers in the world. It is concluded that freelance software development rates average USD$70-90 per hour, regardless of programming languages or tech stacks. However, the cost varies in different countries, with the highest in Australia and Switzerland (approximately USD$74/ hour), followed by the USA (USD$70/ hour). Meanwhile, you only spend over half of that amount on hiring Pakistani and Ukrainian contractors.
The 4 Advantages of Hiring Freelance Software Developers
1. Sometimes save money
The cost of full-time software developers is sometimes much higher than their freelance counterparts. To clarify, we should make some calculations and comparisons based on their annual salary in the USA.
Normally, a full-time worker with 5 years of experience is paid USD$112,921 as the median annual wage. Meanwhile, a freelancer's yearly salary is calculated by multiplying the hourly rate by an average number of hours (1790 hours, as regulated by the Organization for Economic Cooperation and Development). Accordingly, an Australian software freelancer will charge you a maximum of USD$132,000, while that Ukrainian is a minimum of $76,970.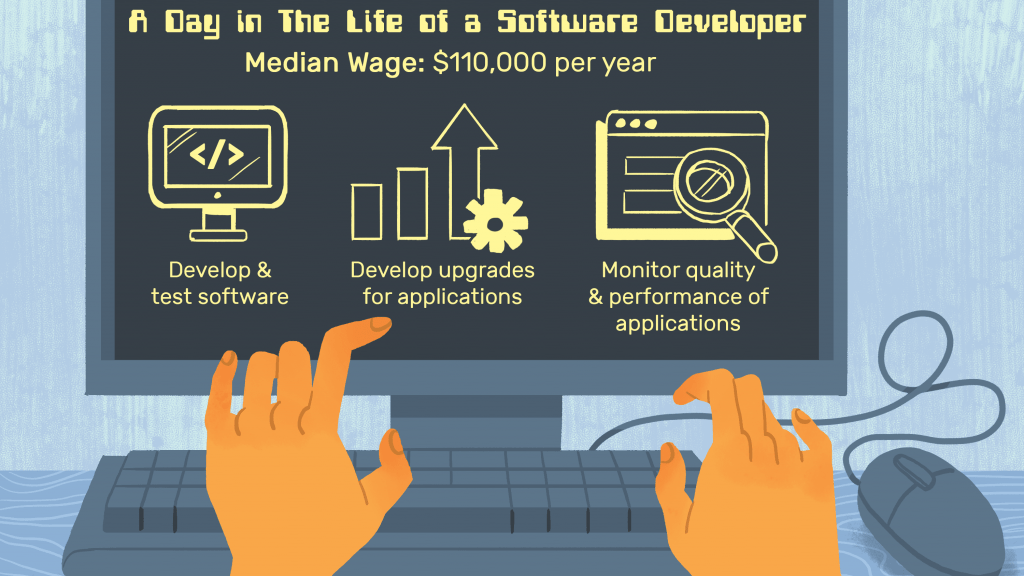 Another consideration is that you do not hire freelancers full-time. So investments in building apps freelance can be actually much lower. Moreover, business owners have to confront other costs such as company-paid benefits (e.g. insurance, paid leave, or employment training tax) or overhead costs if they hire full-time developers. Therefore, using freelance services is more cost-effective.
2. Spend more time on business
Similar to outsourcing software companies, freelancers can help their clients focus more on core business functions. Especially when developing software with different programming skills is not their strength, hiring out can prevent unexpected expenses from incurring during the development process.
3. Have a chance to meet a pool of talents
88,457 software freelancers were reckoned up from five platforms (e.g. Guru, Upwork, LinkedIn, Indeed's Resume Board, and Peopleperhour) in the USA alone, not yet to mention other freelance software development sites. This indicates, that working with those independent contractors will be a big chance for you to meet professional experts in the tech industry and to cooperate on different projects.
4. Freelance software development can deliver products faster
They work for themselves on a flexible schedule. So they can be more motivated to deliver the end products in a shorter time.
The 4 Disadvantages of Freelance Software Development
1. Unreliability
Working independently is a two-edged sword. Apart from given benefits, freelancers can occasionally fiddle away your time when failing to deliver final results on time. The reasons for this problem can vary. Some of them take on many projects at the same time or find the current one boring and challenging. As a result, they hardly complete their assigned tasks well and finally drop projects halfway.
Therefore, companies themselves have to sign non-disclosure contracts with binding terms and clauses to ensure everything will run seamlessly; or a Plan B needs to be required in case freelancers cannot finish projects well.
2. Quality
Only employing experienced freelancers does not suffice to guarantee the productivity of software development work. If you require them to be in charge of more projects than they can handle or both parties have poor communication, they will consequently give low-quality services.
3. Planning
An outsourcing company often works on a detailed plan and time frame. Freelancers can also do so, yet some of them do not and they hardly organize their working process well. They then end up meeting no deadlines.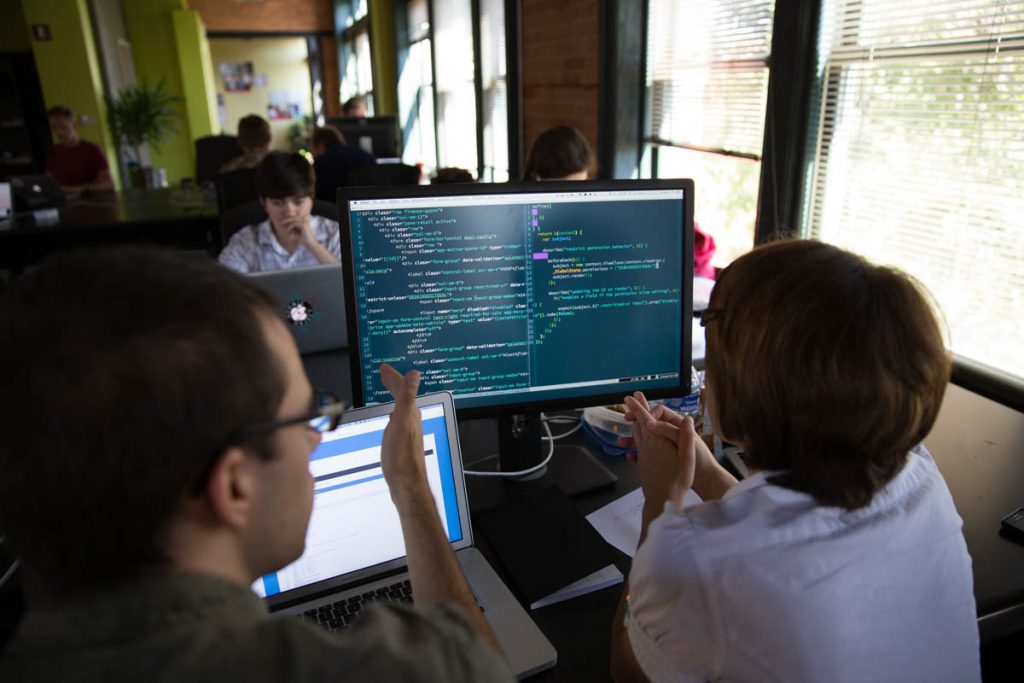 So when working with any independent developers, you should treat them as full-time workers. This means requiring them to devise and follow a complete action plan, as well as adding specific clauses to non-disclosure contracts if any.
4. Confidentiality
This may be the biggest problem for all companies. The survival of businesses relies much on confidentiality, and no one wants their business information or users' private data to be breached. That is why employing a freelancer can go with higher risks.
To minimize any unexpected problems about secrecy, you had better read through reviews about freelancers on an online network before any employment decisions.
Freelance software development jobs are being widespread thanks to the booming of the Internet and higher demands. Depending on budgets and business objectives, you need careful consideration before having any units build digital products. Moreover, sufficient clear plans and targets are necessary to minimize potential pitfalls when you work with someone outside the company.
Want to outsource your product and plans? Let people at Designveloper know your ideas and we will turn it into real products! Cheers!