Startups come from all industries, and biotech is the industry that venture capitalists have always kept an eye on. There are 7.7 billion people on the globe, and nobody could live without taking medication at some point in their lifetime. It's just an illustration of how important pharmaceutics, and more generally, biotechnology is and will forever be to humans. Just imagine one day, some biotech startups announce that they have successfully produced a cure for cancer. Well, that could possibly disrupt most parts of the medical world and would no doubt pave the way for the next billion-dollar businesses. That's why many investors are willing to lavish their money on projects of promising biotech startups.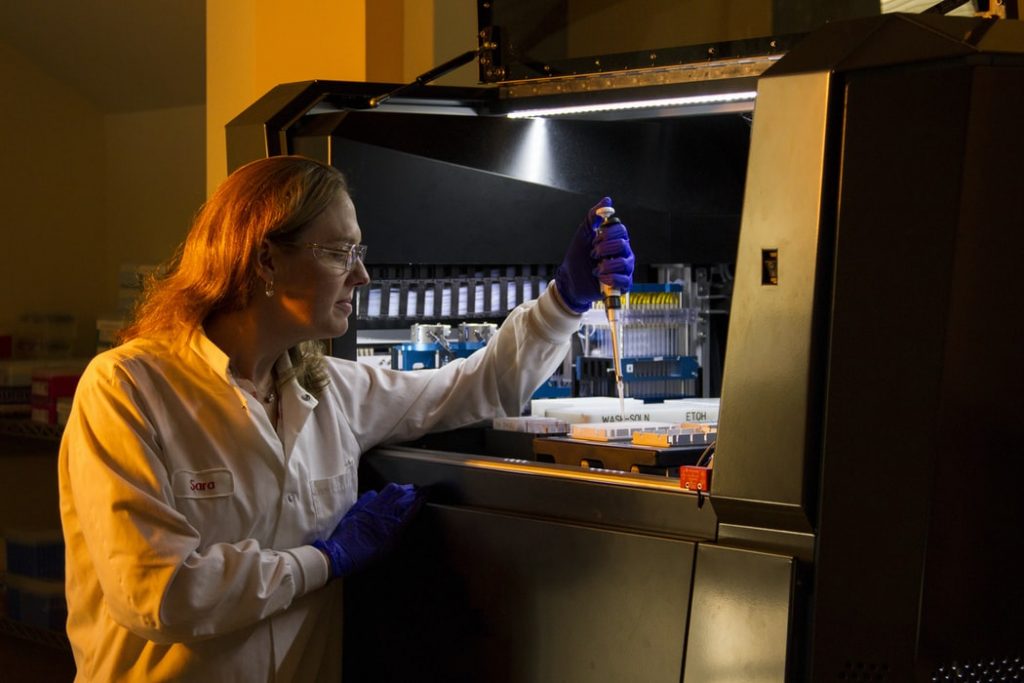 However, due to the knowledge-intensive nature of this business, not everyone can really understand how biotech startups work. This article is supposed to offer you a closer look at this industry. No matter if you are an investor, an entrepreneur, or just a layperson longing for some insights into the startup world, you will all find this piece readable.
Recommended reading: How Many Types of Startups Are There?
How Should We Define "Biotech Startups"?
Biotech is a broad term, and if you stick to the definition on Wikipedia saying that it refers to "the use of living cells and molecules to make biological products", chances are you will find yourself lost in the way business people talk about it. Even milk, wine, or fermented foods like yogurt are also biological products. But when using the term "biotech, what people mean is a conduit to solve health problems at an overarching level.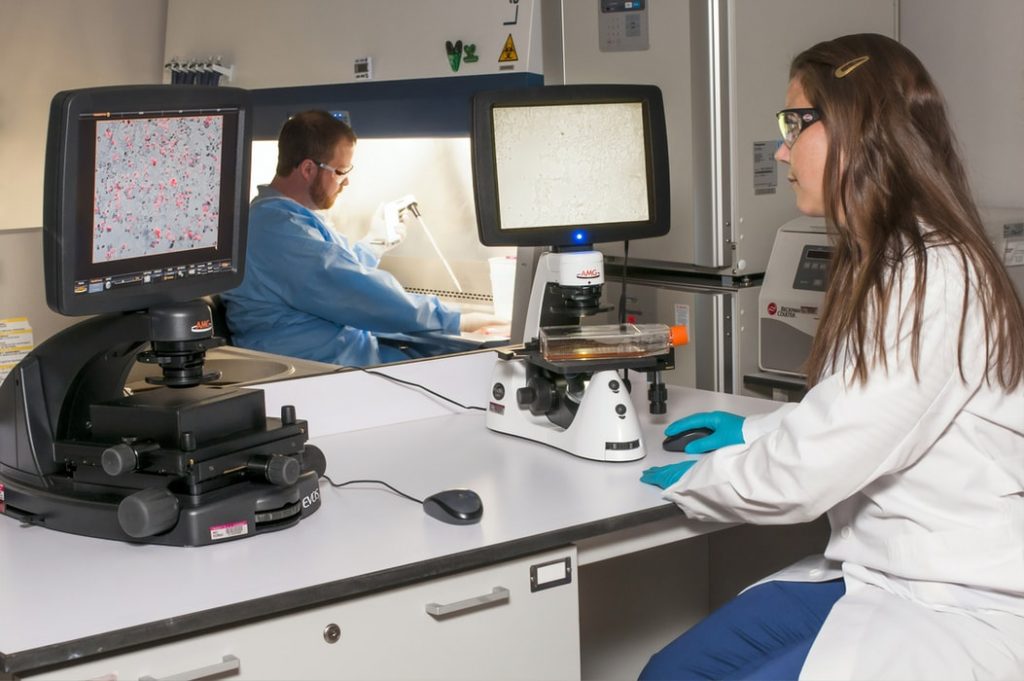 A company with a long-term dedication to Alzheimer's solutions could be regarded as a biotech startup, whereas it makes very little sense to people in Silicon Valley if you call a new brewery a biotech startup.
So the definition of a biotech startup boils down to three key factors:
It's a company that develops a technology to solve complex human challenges with biology
It deploys a distinctive operational model to build the business around this technology, patients, and those who support them.
It has distinctive core values and culture driving the business and people within it.
The 4 Outstanding Biotech Startup Examples
In order to get a good grasp of this, let's review some exceptional epitomes of biotech startups 2021 in the world. Boston has become a hub for biotech startup ideas to thrive. However, we are not going to talk about the Boston biotech startups or biotech startups in Boston. Rather we will examine the companies that showed up in the Biotech Startup School.
Founded in 2018, this biotech company aims at finding genes that cure human diseases. Their researches examine the mechanisms that animals have developed for traits such as hibernation and deep-diving.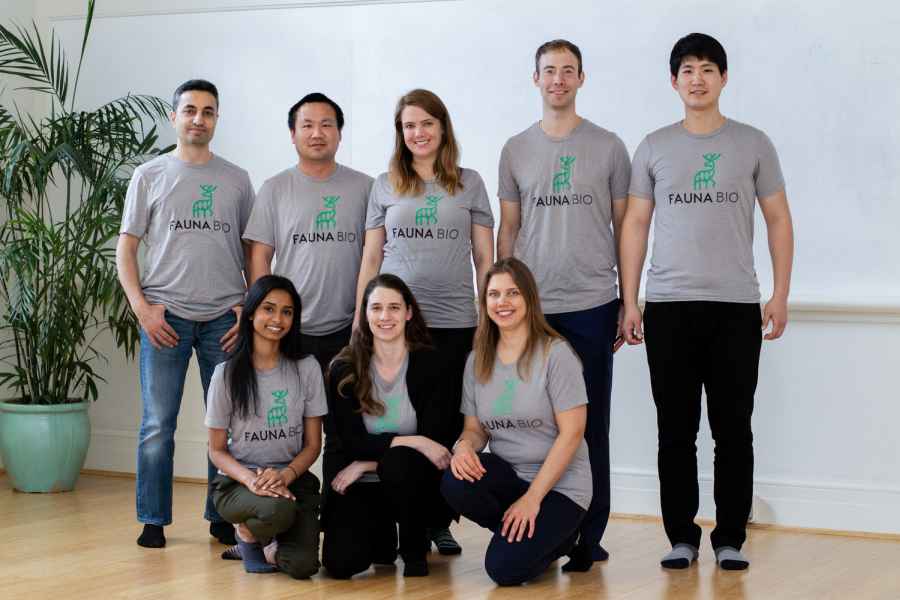 In April 2019, Fauna Bio announced that they have raised a total of $4.1 million in seed funding led by True Ventures with strong participation by Longevity Fund and Pacific 8 Ventures, in addition to Boom Capital and Beagle Ventures. The company will use the new funds to expand its discovery platform to help find new therapeutic targets for human diseases.
This biotech startup focuses on treating chronic diseases with the first platform for controlled and robust colonization of the human gut with engineered therapeutic bacteria.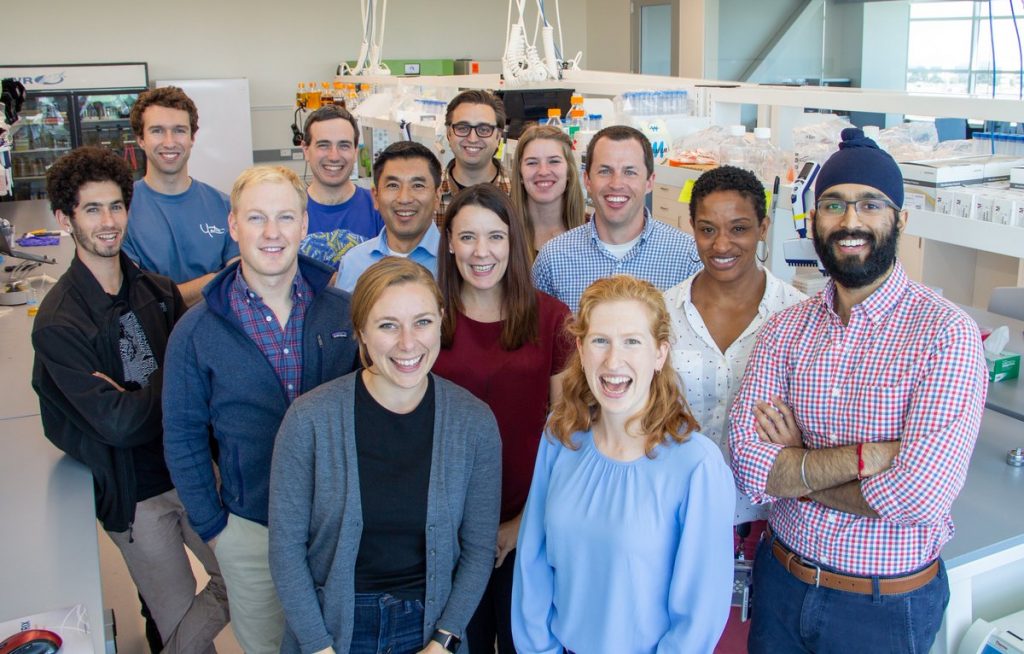 The Company's lead preclinical program in hyperoxaluria revolves around the development of a live biotherapeutic product that degrades oxalate to prevent the formation of kidney stones. Additional programs are being pursued in a range of indications that leverage the Company's proprietary synthetic biology platform.
SyntheX uses the power of genetics and synthetic biology to create the next generation of drug discovery platforms. The cell-based platforms are used to produce and functionally select molecules to target conventionally "undruggable" proteins.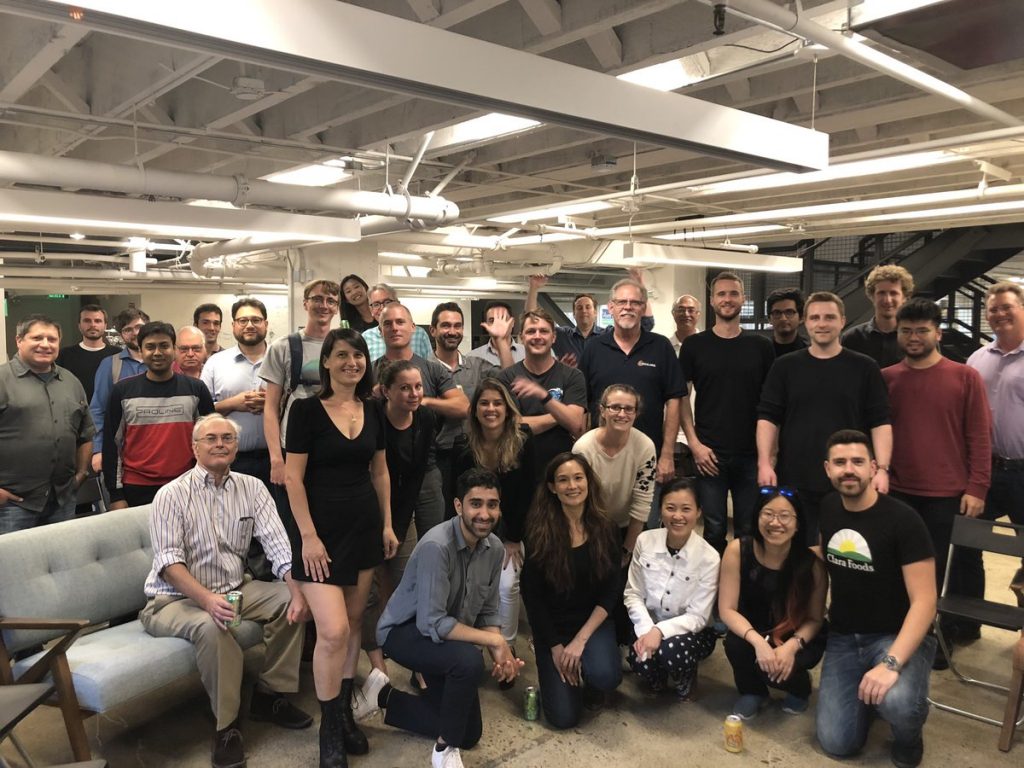 This startup's goal is to help people with cancer not only live longer but live better. Their discovery process adopts clinically validated biological targets and industry-leading chemistry to address the limitations of existing therapies. From which they could efficiently and effectively develop precision oncology therapeutics that enhance overall patient well-being.
Recommended reading: Top 4 Healthcare Technology Trends That Work in the Future
The Rising Markets of Biotech in Asia
1. Biotech startups in India
In 2017, India's biotech industry was only worth $11.1B, but within only 1 year, it grew by more than four times to $51B. And the Indian biotech industry is expected to reach $100B worth by 2025, making up 19% of the global biotech industry. So we can see that India is a growing market. The two biotech startups in India worth mentionings are Farcast Biosciences and MedGenome.
1. Farcast Biosciences
Founded in 2010, this personalized cancer treatment startup is developing a platform called CanScript. CanScript helps oncologists identify the types of drugs that are most effective for their patients by testing tumor samples against different combinations of drugs and then placing those drugs into a list that's organized in descending order of effectiveness. The firm also helps more than 25 Indian companies with their cancer drug discovery and research projects.
So far Farcast Biosciences has raised 76 million dollars from investors like Accel, Sequoia, Northpond Ventures, Sands Capital Ventures, Tata Capital, and RA Capital.
Recommended reading: Lifestyle Startup Ideas
2. MedGenome
Founded by Sam Santhosh in 2013, MesGenome is a biotech startup that offers genome-based diagnostics and research solutions. They use DNA sequencing to help pharmaceutical companies to create personalized medicines for diseases like cancer and diabetes among others.
This company is a pioneer in genome testing in India, and they've created a state-of-the-art next-generation sequencing facility that's an NGS facility so that they can provide researchers, doctors, and hospitals with comprehensive diagnostic solutions. They have offered more than 500 genetic tests and partnered with 5,500 clinicians across 1,600 hospitals.
Today MedGenome has raised 119 million dollars from investors like Innoven Capital, Sequoia, Zodius capital, and Sofina.
2. Biotech startups in Singapore
The Singaporean government has put a great effort into building the infrastructure to support the biotech industry. They have changed the regulatory environment, trained people, and encouraged investment in this particular area. You can watch the following video to have a clearer picture of how Singapore rises to be a competitive rival in biotechnology worldwide:
If you want to read more about the startup's community, check out the following articles on our blog:
The 5 Uniqueness of Biotech Startups
1. Founders and key management team
Biotech startup founders often come from academia. They hold a Ph.D. in biology or chemistry or related disciplines and transition to being an entrepreneur. The common weakness of these people is that they are relatively inexperienced in starting a company and progressing from an academic level scale to a full-fledged industrial scale. This is due to the fact that not every college incorporates entrepreneurship in its curriculum. They often make up for this by finding a partner or a mentor who knows about the industry. Yet the strength of academic-turned-entrepreneur is that they are quick learners. They can figure out where the resources are located and whether the information is reliable.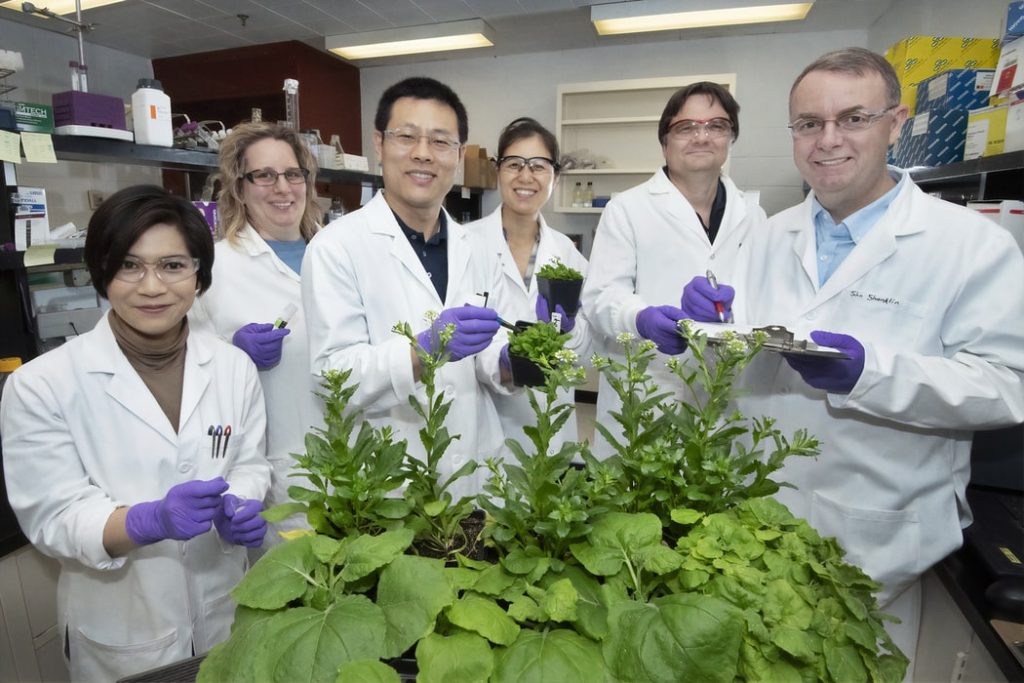 Some startup founders come from big companies. Their key strength is that they know what to do in terms of the financing side, the legal side, the operation side, and also the research side. Moreover, since they have been working with clinical trials of drug candidates, they can put themselves in the shoes of the investors and speak the language.
2. Leadership
One notable challenge of top management-level positions in biotech startups is building trust. When they put forward a business strategy, they cannot just rely on their own because it's not the specific knowledge of the Research and Development (R&D) function, the heart of biotech startups where startup ideas are realized. Because a biotech startup is sort of a knowledge-intensive business, what leaders are supposed to do is to develop a shared platform that involves both the top management team and the R&D function people. It's the viable way to build a strategy that works.
Recommended reading: 10 SAAS Ideas for Entrepreneurs in 2022
3. Strategic drivers in the industry
In the biotech industry, there are so many directions to go and lots of things to do. So most biotech startups often stick to very specific ideas and move forward. The competition is just secondary to the more crucial challenge: to successfully develop a product that passes the FDA's check.
What is driving the business right now is the convergence of biomedical sciences with other disciplines such as genomics and biotherapeutics. This leads to a better precision of diagnosis, and accordingly, medical treatment. It goes without saying that this also induces higher pricing, and higher pricing is expected to go with companies' growing reputation.
4. Financing, or R&D Funding
The very specific thing about biotech startup financing is that they have to call for funding while the product has not been fully developed, although there are always markets for it.
In an interview with Forbes, the CEO and co-founder of Ginkgo Bioworks Jason Kelly said that one of the salient obstacles of most biotech startups lies in the capital-raising process when the venture capitalists do not get used to the situations of the biotech industry.
While most technology startups in Silicon Valley often struggle with business risks, meaning they are not certain about how the public reacts to their products. The real concern of biotech startups, on the other hand, is technical risks, meaning they are not sure whether their products work. It's the kind of risk that venture capitalists are not familiar with. Investors prefer talking about business progress, not technical progress. And thus, it's difficult to find a source of capital that is willing to take that kind of risk.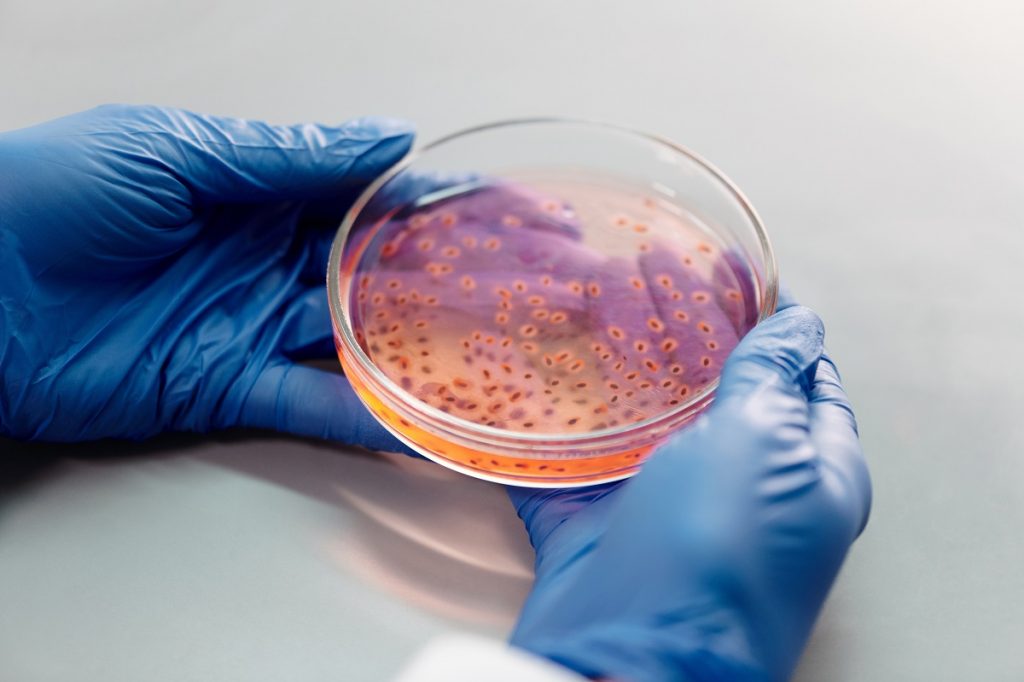 So what biotech startups are doing is going out and winning customer contracts. Then they use the commercial progress evidence as a proxy for technical progress. That's how they speak the language of investors and raise their capital.
5. Regulatory hurdles
Biotech is among the industries that impose strict regulatory requirements on product development. This is why there are so many phases of testing and licenses. Another aspect of a biotech firm's legality is intellectual property which entails patents, trade secrets, trademarks, and copyright. This is crucial in the market.
Another distinctive feature that is worth mentioning here is the time for product development. In software engineering, for example, it might take several years to develop a product. But in biotech, it might take even decades to really officially create a kind of drug or medication that works. And it's a very expensive and painstaking business.