Outsourcing IT through managed services is a perfect alternative to resolve internal expertise shortages and smoothly enter the digital transformation era. Let's learn how external tech services can support your company to the fullest and which challenges you should be aware of when outsourcing.
The Current State of Outsourcing IT in the Business Environment
Increased digital adoption has reshaped companies. According to McKinsey's 2020 Global Survey, almost 900 businesses from different industries have boosted the digitalization of their internal operations, communications in supply chains, and approach to customers. Moreover, partially or fully digitized products have increasingly contributed more share to those companies' portfolios.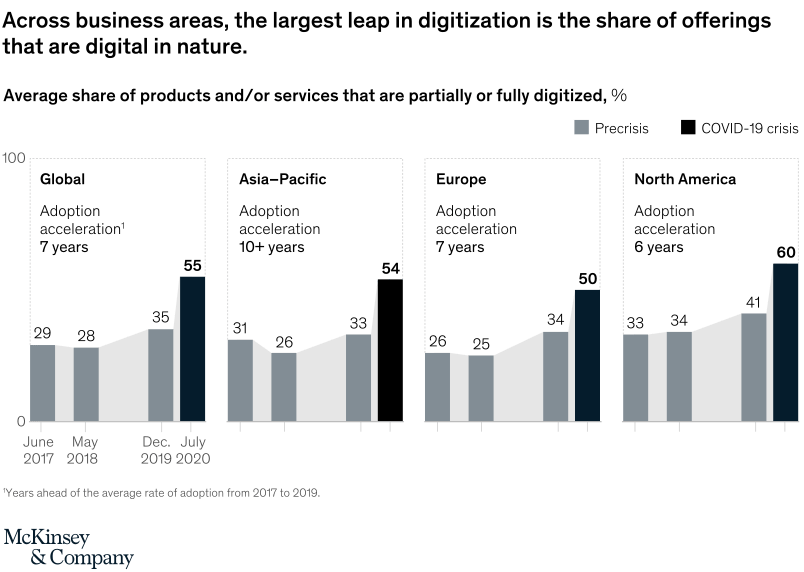 During the pre-pandemic time, companies acknowledged the strategic significance of technology in a dynamic business environment. The onset of Covid-19 cemented that perspective. Organizations that sparked off successful reactions to work turbulence have a wealth of technology capabilities while others don't. They include adopting more cutting-edge technologies, innovating operations, and resolving tech talent shortages.
The business industry is now witnessing the increasing provision of cloud computing and cloud-based as-a-service products. Improved network infrastructure, coupled with government initiatives in cloud technology and higher demands for huge databases, have encouraged investments in this segment.
Digital shifts also pave the way for automation tools and processes to thrive. Remote working is expected to be a new normal even after the pandemic. So, automation-related innovations will proceed at a frenzied pace to promote business agility, support video conferencing, and improve productivity.
Data security receives much concern from business owners as well, especially in the BFSI segment. Customer privacy, safe payment processing, and real-time data collection are all pushing IT functions over the tipping point in businesses.
Recommended reading: Outsourcing and Offshoring: A Detailed Definition and Comparison
Managed Services vs. In-House IT Support
There are so many differences between in-house IT staff and managed service providers (MSPs). Taking deep consideration of which benefits they may bring to your upcoming projects is a must before you make any hiring decision.
An internal IT department proves helpful when it comes to organizational knowledge. In other words, they have a better understanding of your company's strategies, objectives, and business processes. This gives the in-house IT workforce a competitive advantage over external IT vendors.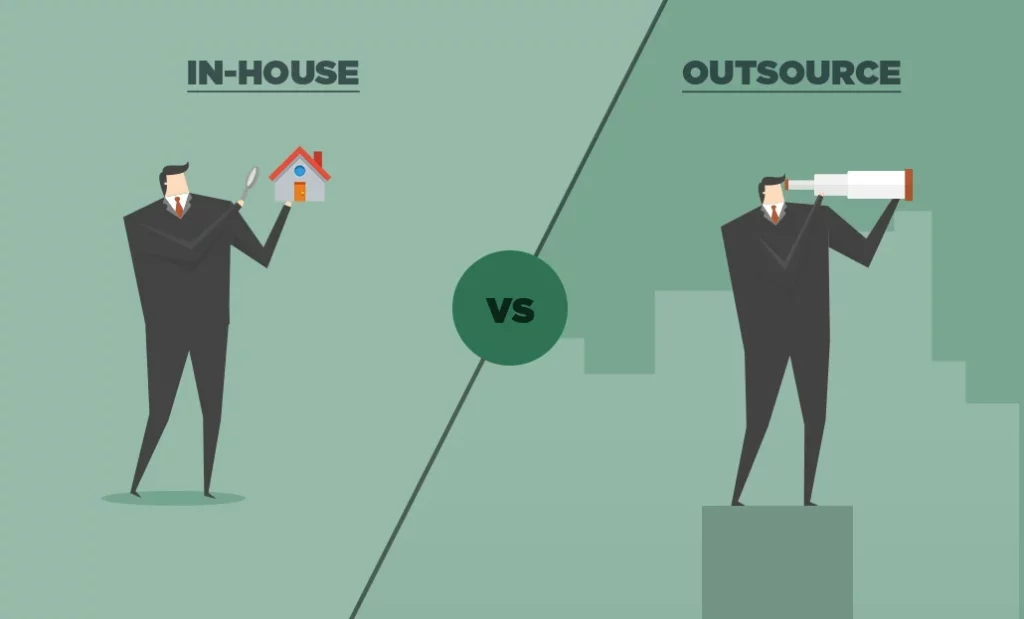 Many companies that work in finance and healthcare can express their fear of data leakage when partnering with outsourcing providers. Meanwhile, using in-house IT teams may give you better control of this issue. Having said that, finding a trusted MSP in this digital era is not as challenging as in the past. Browsing through reputable review platforms (e.g. Clutch. co or Glassdoor), business owners may easily see how MSPs and their past performance are evaluated.
When outsourcing IT functions, you'll be normally given an MSP contract that regulates the chosen service type. You can make flexible payments on a number of IT service hours instead of full-time remittances. Or you may obtain 24/7 system support whenever technical problems arise.
MSPs also allow clients to access more advanced technologies and qualified employees. Such valuable resources help in reaching more efficient solutions and saving your company's budgets over the long haul. However, external contractors are less knowledgeable about the company's current processes than in-house workers. So MSPs must understand your company, ultimate goals, and existing problems before an MSP agreement is finalized.
Top 5 Benefits of Outsourcing IT Through Managed Services
Delegating MSPs to execute tech projects brings your companies several advantages as follows:
1. Continual Improvement of Service Level Agreements (SLAs)
As the name states, Service-Level Agreements (SLAs) determine the level of service you demand from a third-party vendor. It plays a key role in any outsourcing contract.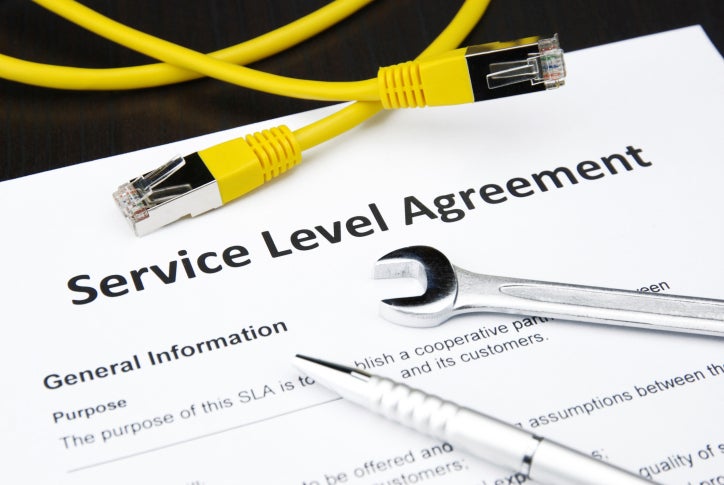 Standard SLAs normally clarify the responsibilities and expectations of both parties. A sound contract must include important service and management components such as its duration, service requirements, or an indemnification clause that protects your company from any lawsuit.
More importantly, specifications of offered services and vendor abilities can change, not to mention that business expectations may alter based on market conditions or end-users. Therefore, SLAs will be frequently updated by vendors to give your business the best services.
2. Offer End User Support at Lower Cost
The relationship between your company and a tech vendor never ends once deliverables have been transferred. Periodic maintenance and updates with new features are essential to improve the end-user experience. While internal teams may not fulfill your technical requirements due to limited areas of expertise, external providers offer more effective end-user support at a reasonable price.
3. Reduce Capital Expenditures, Invest in Business Processes and Improve Efficiency
Having an in-house IT department build a completely new system or software seems cost-wasting and time-consuming, especially when the system is complicated and goes beyond the current expertise of the team. Moreover, focusing on which you have no experience will distract you from core business functions, consequently slowing down the business growth.
By outsourcing IT functions, you may relieve workload, reduce capital investments and put more energy into strategic missions to help the company work more effectively.
4. Reduce Operating Expenses, Increase Profitability and Productivity
The initial investment in upgrading equipment and software may accompany high costs if this job is implemented externally. But the long-term expenditure proves much lower than in-house staffing.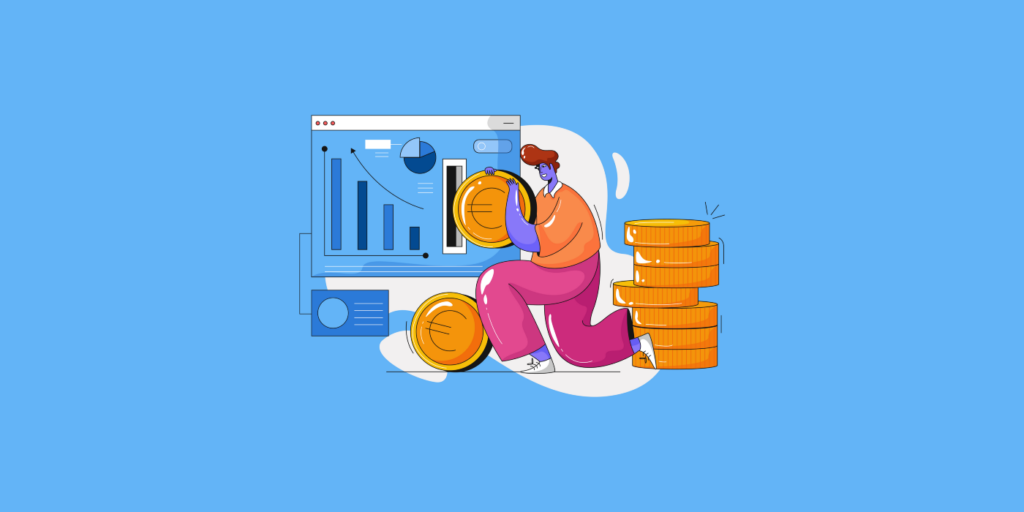 Technological upgrades help minimize technological calamities including data loss, malware, security break, or network breakdown. Not to mention that your companies may save much money required to repair those damages and possibly avoid facing end-user litigation. Beyond that, IT companies offer low-cost services and flexible pricing plans. This then reduces the company operating cost.
With the support of external IT professionals, you can build a robust system to restructure the company digitally, maintain the industry's compliance standards, enhance profitability and quickly adapt to market changes.
5. Maintain an End to End Cloud Management Solution
Companies are focusing their attention on advanced technologies for remote working and massive data storage. To help those organizations achieve that target, IT vendors will offer a cloud-based system and application. Concurrently, they also provide cloud management services to support clients in accessing resources seamlessly, making changes if needed, managing costs, and automating tasks. Those cloud computing environments are guaranteed to be scalable and highly secure when your business grows.
Impact on the Organization (Outsourcing IT)
As a logical result of globalization, allocating business and technology functions to external labor influences organizations in both positive and negative ways.
Provided workers outside your business, especially from abroad, can do the same work but at a lower rate, such work will be delegated to third-party vendors. Economists suggest outsourcing is an effective business strategy to slash costs of production and management, which may be added to the price of finished products. Moreover, partnerships are a savior for tech talent shortages that are common in businesses today. According to Paul Silverglate, Deloitte's vice chairman and US technology sector leader, outsourcing IT plays an integral role in boosting business growth and competitiveness.
However, companies shouldn't ignore the negative ramifications of this trend. They may confront unintended events and worse, crippling losses. Those consequences, whether anticipated or not, require thorough preparation and consideration before companies decide to outsource.
3 Disadvantages of Outsourcing It Through Managed Services
When companies seek dependable vendors to perform IT functions on their behalf, they can stumble into the following troubles:
1. Lack of Organizational Knowledge
Compared with internal labor, outsourcing teams encounter more struggles to understand your company's working process and ultimate goals of developing a system or app. Beyond that, language and culture barriers can reduce interactions between the company and vendors, if you send IT jobs abroad. This harms the quality of end-user products and lowers the user experience.
2. Reduce Barriers to Entry and Accelerate Competition
An approach to new technologies may come with a better digital solution for your company to be more competitive. But it also exerts counter-effects.
For example, a startup previously must invest a fortune in building a sound IT infrastructure, which was a competitive edge over those with smaller pockets. Yet such barriers are now broken down due to outsourcing.
Anyone can develop the desired tech system and enter the market, no matter whether they have megabucks or robust IT teams to get off the ground. This is because today they can easily find cheaper qualified workers to do that. This occasionally increases the competition and companies find it more challenging to stand out afterward.
3. Increase Domestic Unemployment Rate
Whether outsourcing exacerbates unemployment or provides more jobs is still a controversial topic. But those who specialize in obsolete technologies and have a lower expertise level will confront a higher possibility of layoff.
Many companies invest in building skills and conducting knowledge transfer so that their existing staff can support newly created systems and other advanced IT jobs later. But some organizations don't. Therefore, outsourcing, more or less, has a profound impact on the job fair.
Conclusion
Outsourcing IT tasks is increasingly a favored option in the business market. Nonetheless, managed tech services are not for all projects. Before you make a final decision, two big questions should be addressed, "What are your business's current tech needs?" and "What is the current expertise of the in-house team?". Wrong answers can lead to the improper use of tech teams for business projects and accordingly discourage the overall business growth.