I don't know about you but nothing drives me nuts more than walking into a store, being ready to buy something, and then there is no one showing up to help me. Have you ever been in that situation before? What did you think of that store? Well, nothing's positive right?
Bearing it in mind, if you are a business manager, you should be aware of that simple fact and improve your services to please your potential customers. The same can be said of E-commerce. Have you applied this crucial rule in the online world yet?
Recommended read: Why Web Design is Important for Business?
Introducing to Poppi Live Chat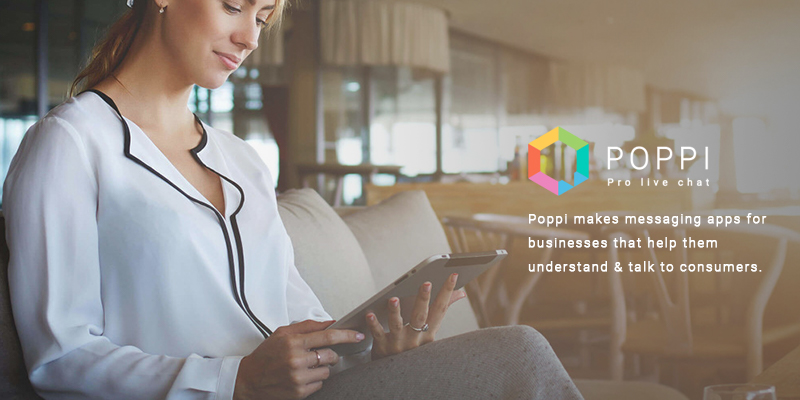 I guess it's not hard to find tons of options out there to help you solve this task. Some common ones considered the best are autoresponders, automated FAQ list dispensers, or 1000 support phones being set up. Hmm, feeling good and enough, doesn't it? Nope! Sorry, that's not how it works.
The above methods are fairly one-sided. They probably worked once upon a time, but now customers' expectations have moved up a notch. They increasingly expect to be able to speak to companies individually. Let me tell you something, it might be an old saw but people don't buy products, they buy people. Customers always want something more personal. And the customer is always right. So, why don't you start proactively reaching out to them and personally engaging your website visitors?
You can download it here: Poppi Live Chat App to Download
The 4 Reasons Why You Should Use Poppi Live Chat for Your Business
There we go, Poppi comes to your rescue. Being a powerful communication application developed by Designveloper, Poppi aims to provide a range of services for reaching out to your prospective clients and monitoring website traffic.
Below are some benefits this new guy brings to you:
1. Installing quickly and easily

Let's forget about any complicated programming skills. You can set up Poppi on your website in less than 1 minute by adding a piece of code. Yes, it's 1 minute! You didn't misread. It is only a copy & paste installation. Sounds great, right?
Recommended read: Top 6 Best Productivity Apps for Business Owners
2. Chatting anywhere, any time
Chatting is the easiest way to keep your business front of mind with your customers. With Poppi, now when customers have questions about your products or services, they just need to type it on chat windows popping up, and you or your team will be there – on the other side instantly helping them. Don't let the conversation get away from you.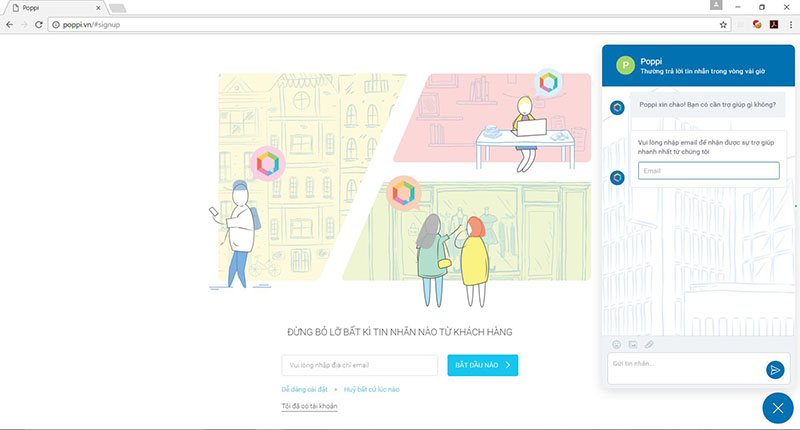 Nothing is more awesome than impressing your customers with fast replies right to the point because happy customers are your lifeblood.
3. Building effective customer engagement
In Poppi, you can send two kinds of messages, automatic and manual. Even though you're away, you won't miss a chance to help your customer by connecting with them through email. Then, you can create an email list of your customers in order to inform them of an upcoming sale, or a special event on your site, or just analyze your customer base.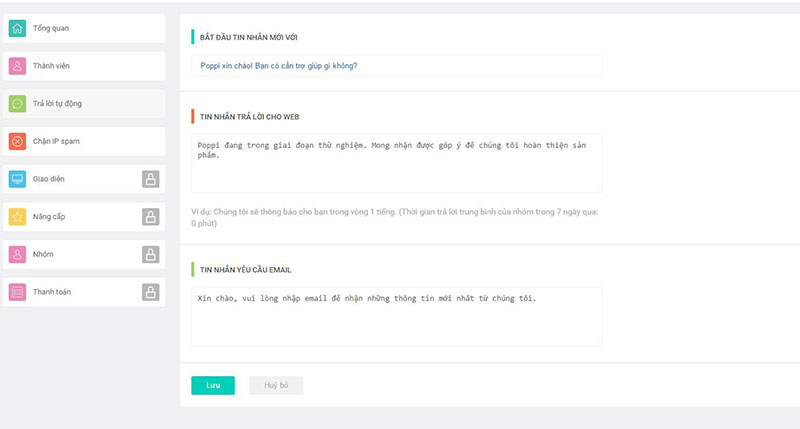 Additionally, Poppi also helps you deepen your understanding of customers by viewing helpful information about each one; like where they are from, what browser they are using, and if they are returning visitors. And as a result, it will help you better anticipate customers' moves and satisfy their needs.
4. Supporting customers instantly
When customers send messages to you through Poppi, these messages are initially routed to the unassigned inbox and you can work collectively from there. Conversations are assigned to whoever responds first to the customer.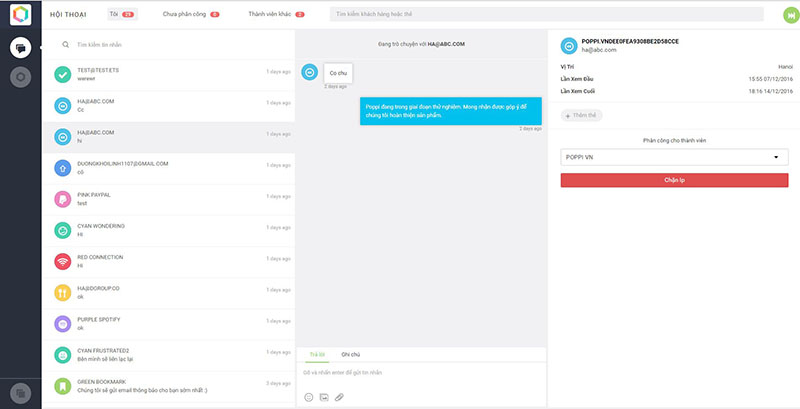 So your team can quickly reply and satisfy the customer's expectations. Whenever customers need you, you're there. Customers always appreciate genuine interaction.
Moreover, you're not alone on this journey. Poppi understands that working with customers can be a challenge, so the Poppi team will always be on your side to help and support you instantly.
Recommended read: Why Isn't Anyone Coming to My Website?
Conclusion
This time instead of letting my words convince you, why don't you try using Poppi by yourself and tell me your thought? You won't lose anything and it's FREE anyway.
If you have any further questions about Poppi Live Chat, let me know in the comment box. I'm eager to help you!