Weebly, the widget-based site builder that allows people without technical background to create a website by drag-and-drop, is an example of no code development platform. We also have other names like Wix, Webflow, Zyro, Cargo, or Shopify. Together, they form such a movement called the low-code/no-code movement.
While these platforms suit the needs of non-expert users (easy-to-use interface and reasonable cost), they offer very few options in terms of functionalities and interactivity, which is why many businesses still stick to the traditional options of custom web and mobile app development services provided by software companies like Designveloper.
If you want to contrast the two types of services: the no code development services and the full-fledged custom development services, check out the following articles:
But if you would like to know more about how no code development platforms work, together with its opportunities and challenges, keep reading!
What to know about the no code development movement?
Before we get too excited about no code development, let's figure out what it exactly is and how it will impact us.
What is the low code/no code movement?
Surprisingly, the low-code/no-code movement originated from the 1970s, back when WIMP was a trend. No-code movement is a common norm in every software category, and developers are familiar with it. Lately, the platforms that support low code/no code development have just become more popular. The experts expect the no-code development market would reach $21.2 billion by 2022. At the same time, Gartner's report estimates that 65% of all application creations will be on low-code application platforms (LCAP).
But what is no code development? There is a no-code space where developers build functional apps without writing a single line of code. However, these apps are pretty limited in comparison with common apps built with the normal development processes. At the same time, there are cases where professional IT developers turn to low-code development and create applications without following the whole process. They would just follow parts of the coding process manually. These are the two typical cases of no-code development.
Does it influence our current software engineering practices?
We are now in the era of digital transformation and innovation. Everything revolves around growth, speed, and automation. Undisputedly, the no code development process has to meet the same requirements. If it delivers better than the current coding process, then no-code platforms would be the next revolution.
Most developers following the no code development method argue that it is much more speedy and agile. They emphasize that the no-code development guarantees speed as the ultimate advantage. Coders no longer have to worry about coding rules, scalability, or other aspects that generally cost too much time. In other words, no-code development helps us deliver faster and better. Eventually, we can boost our productivity and become leaders in the age of digital transformation.
Examples of low code/no code development platforms
These platforms are leading the chart of best no code development platforms around the world:
Appy Pie offers real-time updates with easy drag-and-drop
Appian requires no coding in creating basic mobile applications
AppSheet is easy and quick for app deployment
Bizness Apps possesses revenue-generating features.
BuildFire provides an intuitive dashboard and rapid prototyping
Appery.io facilitates real-time collaboration with team members
Microsoft PowerApps connects to Salesforce and many helpful third-party apps
AppInstitute guarantees a flexible and user-friendly interface
Zoho Creator is the champ when you need to custom workflows
GoodBarber is your friend in multiplatform progressive web apps development
What does no code evelopment mean to businesses?
No code development offers many opportunities.
The reasons are clear: no-code development helps businesses to optimize their resources and diminish any potential conflicts between departments due to limited technical knowledge. At the same time, no-code development results in a shorter delivery time, so businesses have more time to focus on finetuning their products. Any product owner or project manager would love to have more time to check everything before delivering it to the customers.
At the same time, with these platforms, businesses will benefit from paying less in different ways. For example, they would need fewer skilled developers who are capable of no-code development. Moreover, they can finish more projects in the same amount of time, and the revenues would hopefully increase. And with higher profits, there are a lot of improvements we can make to the current business.
But there are also challenges awaiting.
No code development indeed supports digital transformation, and it creates great potential for businesses to grow. It also helps the technical guys work more effectively and hence enjoy their work more. However, business people need to understand the risks when turning to no-code platforms before making their choice.
While on no-code platforms, you have very limited system integration. Especially nowadays, when different products and tools have to work smoothly together, it can be a headache to use a no-code system. Your no-code system has to be compatible with the other systems available, most of which are traditional. Hence, there will be integration issues along the way, and you will have to face tough decisions.
So before making your mind up, have a thorough discussion with your developer team and get their honest opinions. Of course, you can take up no code development processes, but only when your team is fully confident. There could be unprecedented issues that you have to solve as a team. All in all, you should have a mutual agreement before actually adapting to no-code development.
No-code Development In developers' POV: Yay Or Nay?
Some believe there are lots of opportunities.
Many software developers have admitted that no-code development is a game-changer. Not only does it enable a coder to deliver faster, but it also helps coders work more efficiently. In other words, a no-code development process eliminates the complexity of creating, testing, and ultimately deploying the application. Gone are the days when coders were under the huge stress of building a new app from scratch. With the rise of no-code development, they can spend more time on innovation. Developers might take on the new roles in the software engineering process; their daily tasks are no longer typing the code lines, but handling the programming problems in a higher level of abstraction.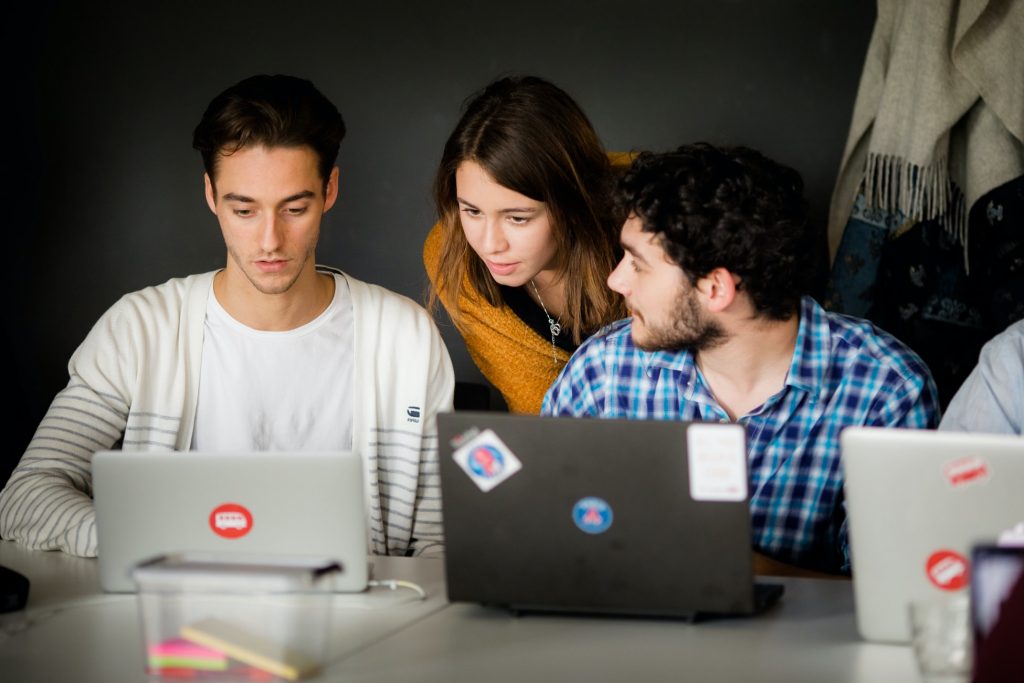 In addition, no-code development will allow those with little or no programming background to build apps with full automation capabilities. These applications will be self-service, using existing templates and pre-built forms to combine themselves into an application. The whole movement of no code development will eventually reduce the hassle of software development. Moreover, people with different backgrounds can collaborate in the application development process seamlessly.
The risks of reliance on this new type of development
First of all, you can never expect customization while using no-code development. Your customization options would vary widely from platform to platform. Due to its uniqueness, no-code platforms require you to alter your current business processes to meet their capabilities. Unfortunately, the lack of customization would bring about another serious issue.
And that is user experience – the key to success in this age. We all know that customers would log out in a matter of seconds if our websites are not user-friendly. It has become a different important role of developers to make websites easy to browse. With no-code platforms, you will depend painfully too much on the platform where user experience is not the priority. In other words, no-code development would eventually become a significant hindrance to your efforts to attract users.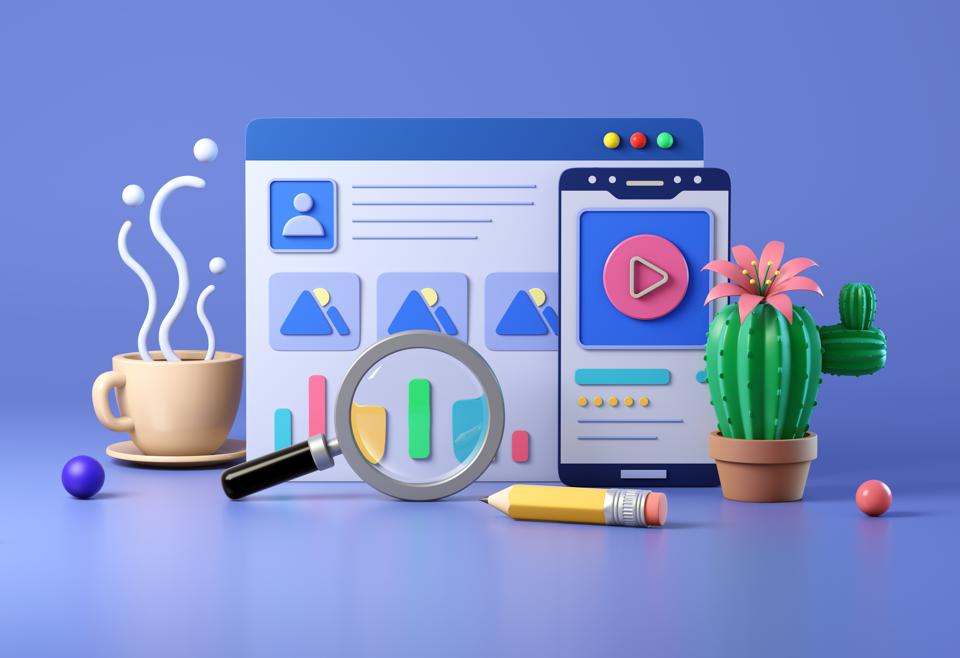 The Final Thoughts
As computers have been a revolution that alters humankind's history, more disruptive technologies or trends would continue to do so. We expect them to improve how we work and increase our productivity, and we need to try them to be sure. Whether no-code development is a trendy hype or the next big thing, only time will be able to tell. But there are businesses around the globe who let it revolutionize how they code. The question is when no-code development would be here to stay.
If you want to read more about how to build a website or a mobile app, check out the following reads on our blog: