A chatbot is such a handy tool to friendly communicate with customers and reduce time lead. As a result, many businesses are trying to build their own chatbot to limit costs and drive revenues. However, not every company and organization knows how coding works. That's why chatbot platforms are used more than ever.
Best AI Chatbot Platforms that You Should Know
So let's read on to find out the top 5 best chatbot platforms at the moment and figure out their upsides and downsides!
Before reading this article you should know the basics of a chatbot: What Is a Chatbot And How Does It Work?
1. MobileMonkey – best chatbot platform for Facebook
This is an American-based company that provides smart communicating solutions for various types of companies and enterprises. Their chatbot platform is recommended by many marketing experts such as Neil Pastel, Mari Smith, etc.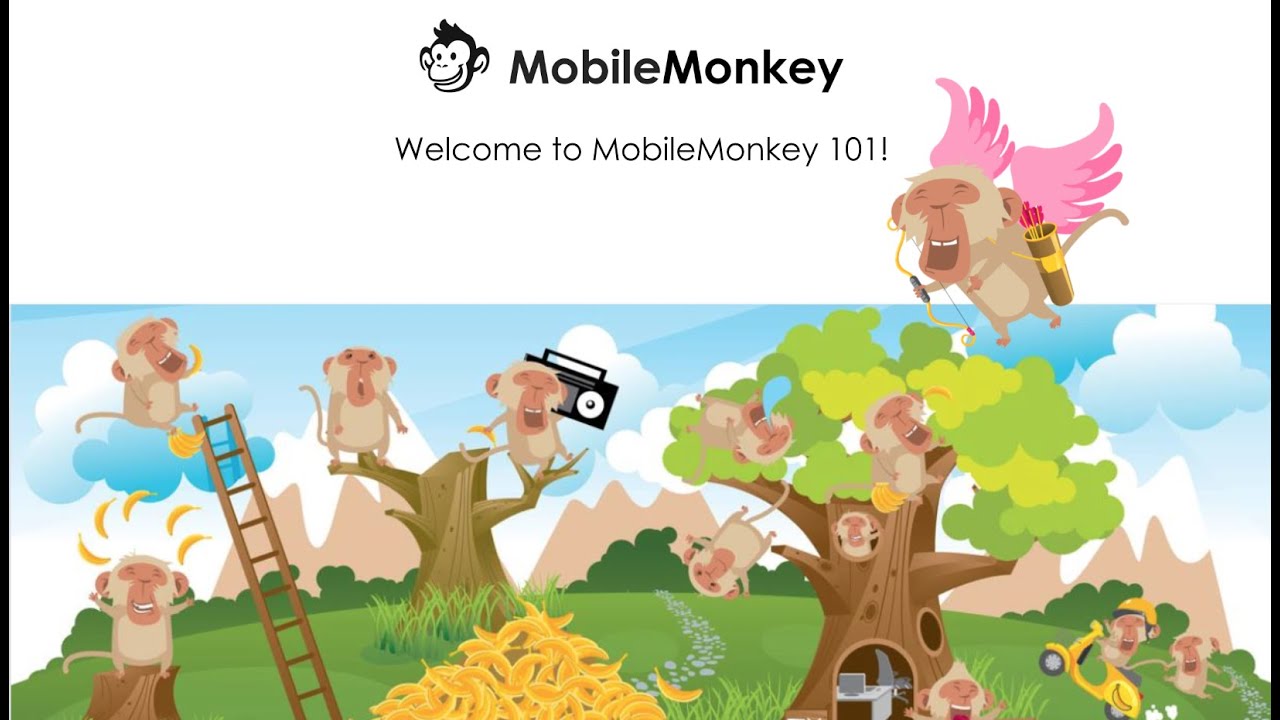 Features:
Apply content to every channel existing.

Can be integrated with many 3rd party services such as Facebook Messenger, WordPress, etc.

Need no coding skills.

Provide a lot of education, training, webinar, etc.
Downside:
Rarely update and release new features.

Users must have a Facebook account to see the chatbot.
Best used with: Facebook, website.
Significant clients: Toyota, Big Guys Company, DocsApp, Sofamania.
Pricing: they have 4 types of plans starting from $0 – $249/month.
2. Flow XO – perfect chatbot tool for internal communication
With Flow XO, you can build yourself a chatbot that can connect with customers via multiple communication channels with ease. The service provider guarantees that this product will help you with only 3 steps:
Choosing a chatbot platform

Connecting the chatbot with your account

Adding a workflow and chat with your customers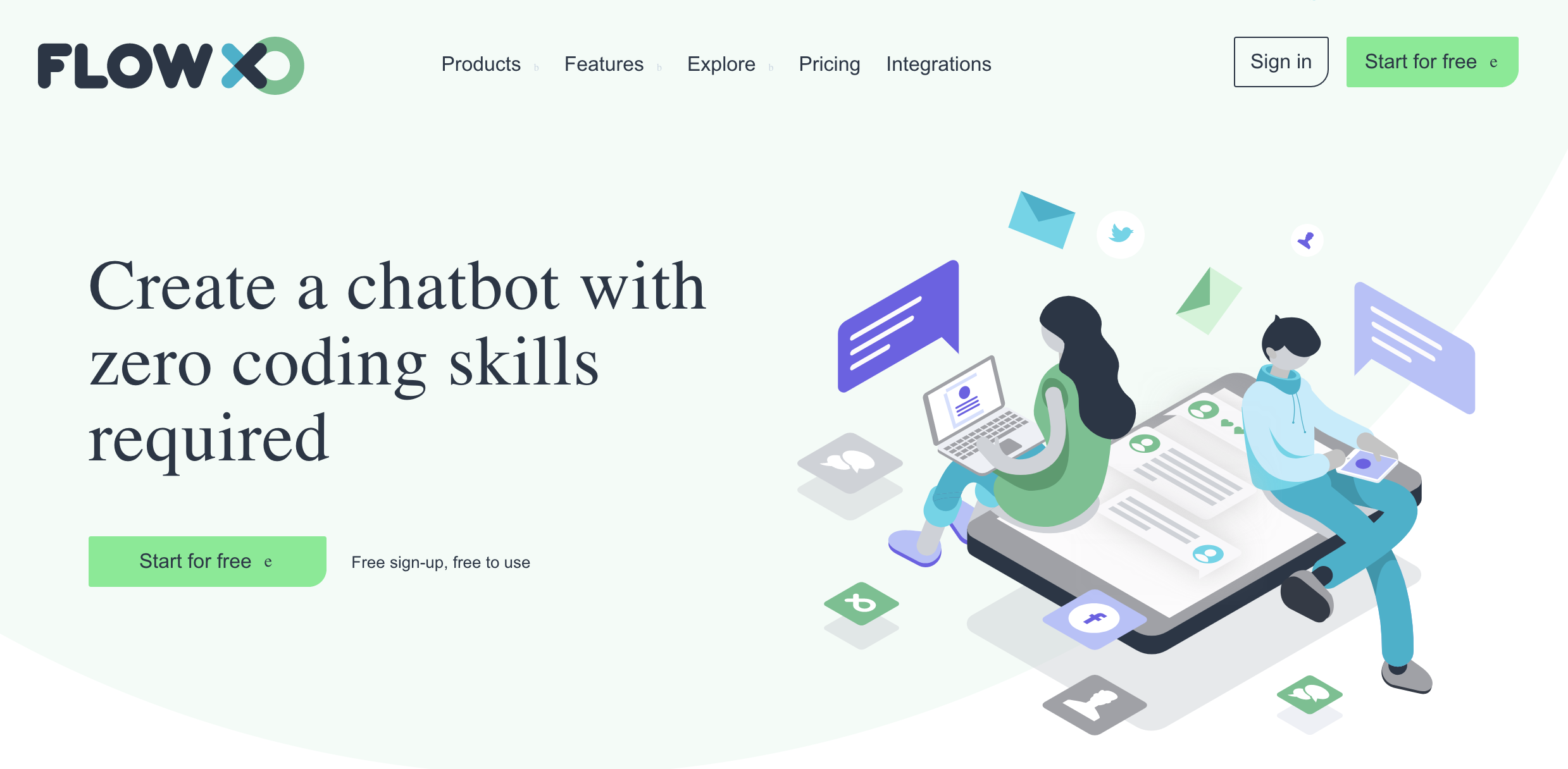 Features:
Can gather information by asking a series of questions.

Built by

drag and drop editor so no coding is

required.

Can be integrated with 100 different cloud-based apps.

Accept payment via chat.
Downside:
Can be really slow when a user scripts too much content at a time.

Need a long time to set up.
Best uses with: Facebook Messenger, Slack, Telegram, etc.
Significant clients: no mention.
Pricing: From $0 – $54/month.
3. Botsify – best chatbot platform for global companies
Botsify is a chatbot platform based in India although the team only has less than 10 members, it continues to grow and become one of the most useful chatbot development tools.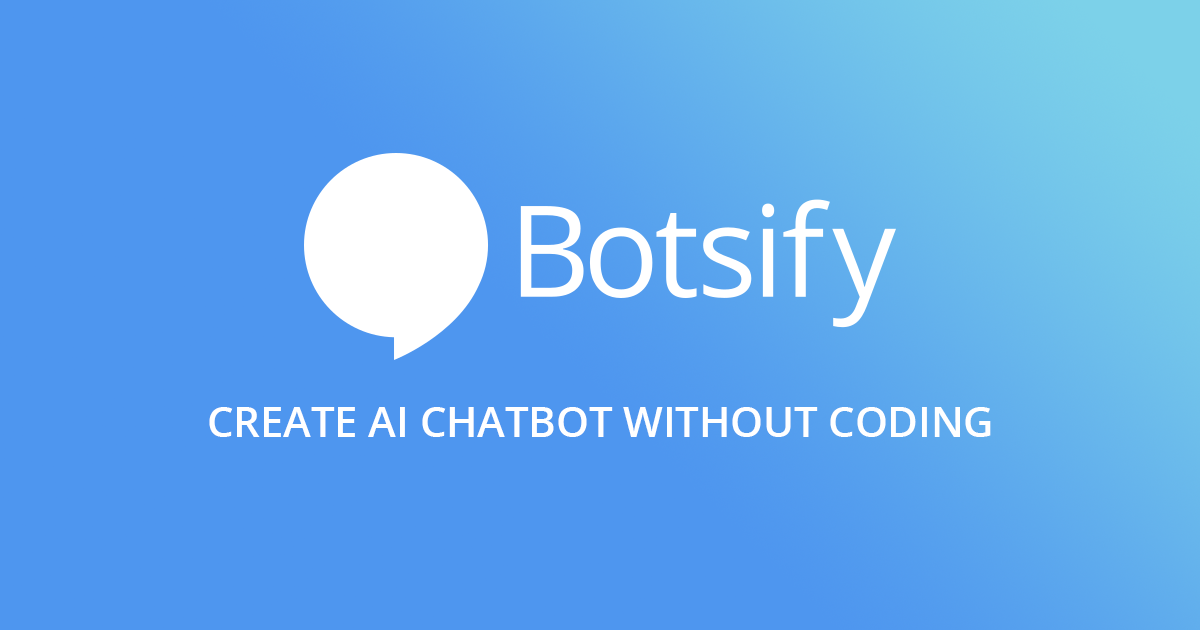 Features:
Offer a 14-day trial to go around.

Support multiple languages to talk with even non-English speaking customers.

Have pre-build chat templates for various industries.
Downside:
The price is a bit expensive.

It is said that users need some time to get familiar with the platform.

Its user base is small.

The UI is not as intuitive as other chatbot platforms.
Best used with: websites, Facebook, Slack, Alexa.
Significant clients: Shazam, GRIN, Unicef NZ, Sukoon.
Pricing: From $50 – $300/month.
4. ChatterOn – best AI chatbot tool to date
Like most of the chatbot development tools existing in the market, ChatterOn does not need you to have coding skills to build your own chatbot. But let's see what the differences are.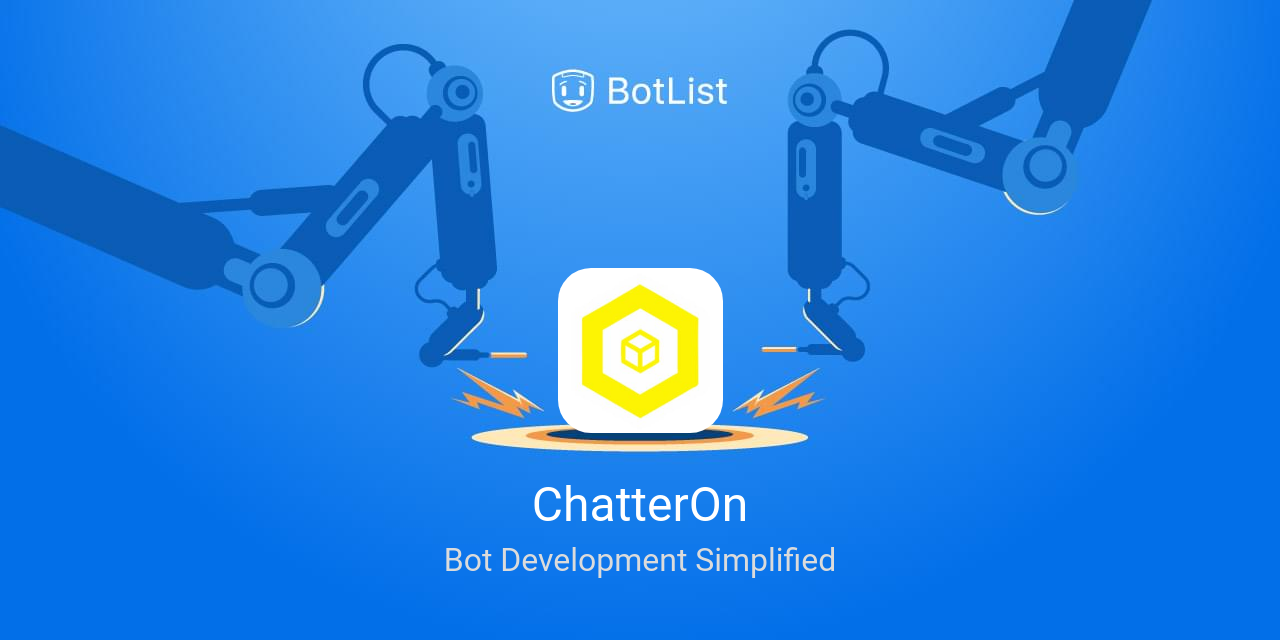 Features:
Offer machine-learning chatbots that can run after 10 examples.

Have various styles of content (carousel, button, photo, gif, etc.)

Have 20 pre-built chatbots and you can customize them as you want.

Cost-effective.
Downside:
There are no complaints about this tool so far.
Best uses with: Facebook Messenger.
Recommended by: Dineout, India Today, HT Media.
Pricing: Free for startups, $0.0010/message for businesses, and custom plans for enterprises.
5. TARS – best chatbot platform for websites
TARS is a rare chatbot development company that focuses on communicating on websites more than Facebook Messenger or other chat tools. They solve business problems by offering human-like chatbots to get rid of boring forms!
Features:
Have many templates for various business industries and purposes.

Your chatbot is designed for customers' needs.
Downside:
The back-end, as well as the interface, are a bit outdated compared with other chatbot tools.

Its cost is high so startups or small businesses can hardly manage to use the service.
Best uses with websites.
Significant clients: DHL, Post Finance, Big Bazaar, Home Credit.
Pricing: From $99 – $597/month and custom plans for enterprises.
Conclusion
We hope that these best chatbot platforms will help you find the ideal service provider. And in case you are looking for a software development company that is able to build a whole customized chatbot system, let's reach out to Designveloper! Just give us your ideas and we'll realize!
Don't forget to follow our Facebook, Twitter, and LinkedIn to read more articles like this.