Son Nguyen is a kind and quiet DSV-er. He has been joined the company for more than 2 years. This pal is also a dedicated mentor of many interns here.
Let's have a talk with them to know more about him and his time in Designveloper!
So, let's start by introducing a bit about yourself.
I'm Son Nguyen, 24 years old, and have been working for Designveloper for more than 2 years.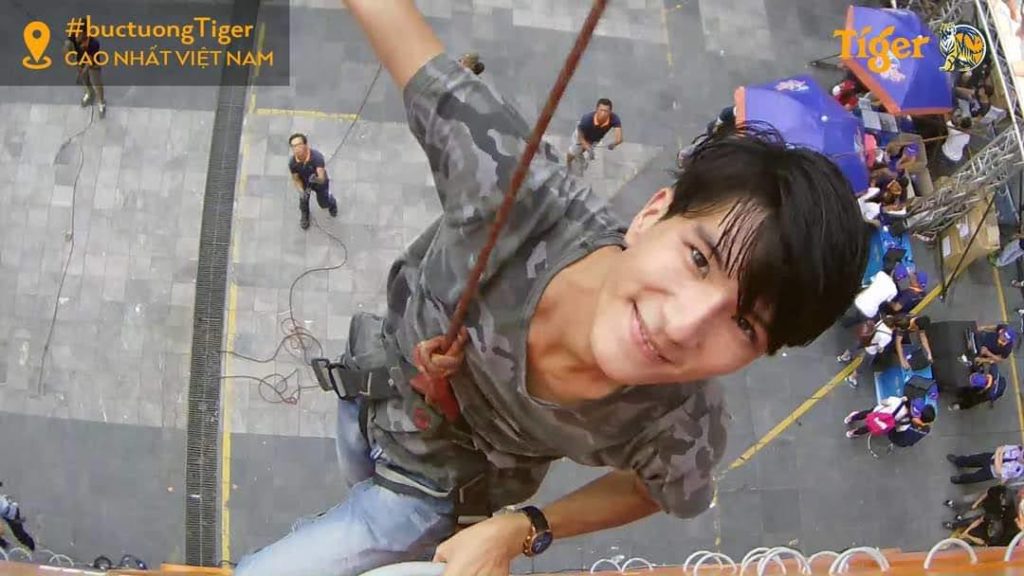 How about your hobbies?
I love playing games and money. Everybody loves it, right?
How did you become one of the DSV-ers?
While I was an intern for a company named Z, Tuan Dinh and Tai Kim – they are my college friends – just recommended me to join with them and start working in Designveloper. These two told me that the company asked developers to work in pairs or pair programming, and this was a very productive method. Also, they'd learned a lot here. So I just thought this sounded really fun.
And I felt that a small team could empower me to make decisions and take control of things. Otherwise, if I had worked for a large-scaled company, all I could do would have been what people told me to.
What do you see as good points when talking about Designveloper?
Technically, the first good thing I noticed is that I've learned a lot here. Since the team size is small, so to deliver a feature, its members have to do the research themselves, for example, the technical stack. Thus, every team player can be involved in the working process. This way, your knowledge will be obtained faster. As for big companies, there are PMs and they will study and design everything beforehand, then give us specifications and have us working based exactly on that.
Secondly, I have a lot of chances to communicate with clients and other staff. Of course, people from other firms do talk to each other but this is not as open and direct as it is here. It means you can contribute to others' decisions. For example, if there is a design that makes you feel not right, you can say it straight away. That's the case when you work here. In other companies, you just code according to the design, no more or less.
How about the challenges?
An environment for self-study gives you a lot of chances but it poses challenges too. To learn enough or more than that, you have to work very hard and sometimes things go wrong. It's very different than when there is someone to lead the way. So, your knowledge will increase fast but there are obstacles too.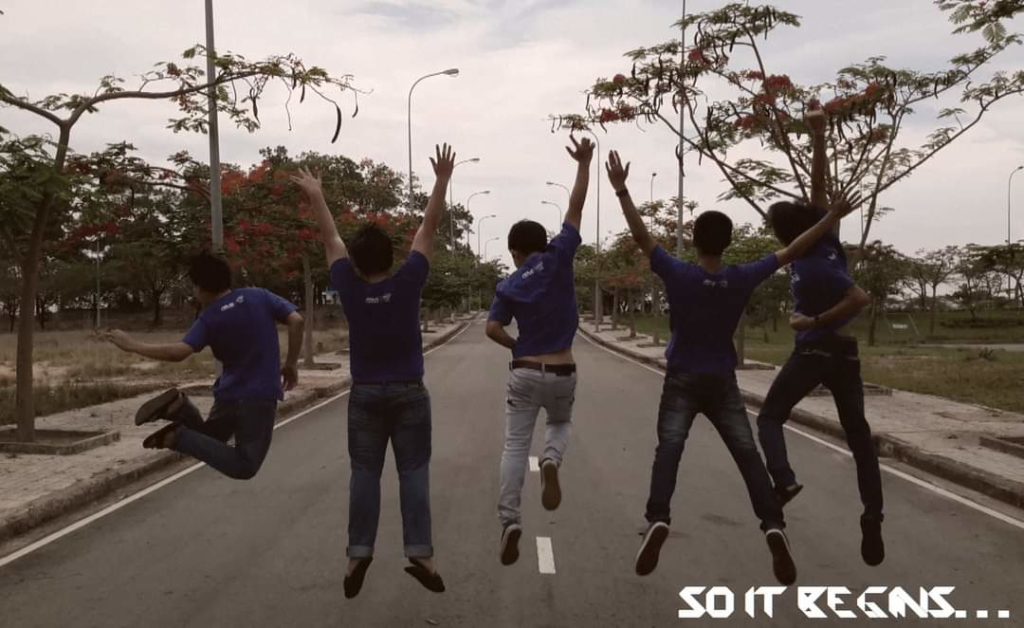 And after 2 years of working here, what did you learn?
As I have been involved in many projects, the first thing would be my communication skills and English skills. It is thanks to all the opportunities to discuss with foreign clients. And it's verbal communication not just messaging.
Except for the fact that now I'm more confident when talking to foreigners, I've been acquiring knowledge as every project has its own technical stack and up to now, I've joined a lot. So, even though I cannot claim that I know a lot but a bit and piece of everything, back-end, front-end, database, DevOps, etc.
And last but not least, of course, it's the workplace. It's flexible in terms of time and place. You can work at the company or from home, whatever. However, I like to go to the office as my productivity is better here. The environment is open and fun as people are about my age.
What's your responsibility here?
I'm a full-stack developer for the AHA project. This is an e-commerce website working just like Tiki: a marketplace that sells their and their partners' goods.
So, which is the most memorable project for you?
Most memorable project? Let me see, there are a lot. Switchboard maybe, This was the longest and most difficult project. It was also the project that used the oldest technologies I've ever known.
As I said, this project was really difficult. The client works in the energy industry. At the moment I took part in, Switchboard had been developed for 5 years. At first, the client just used it for internal purposes. Later, they wanted to scale the software up to sell the service to other companies.
Switchboard was developed 5 years prior to the time I joined in, so the plan to expand it was a hard mission. And we just couldn't build everything from scratch. This approach would cost a lot of time, capital, and effort.
This is the project making me aware of how I should pick up technologies so that the software could be upscaled in the future.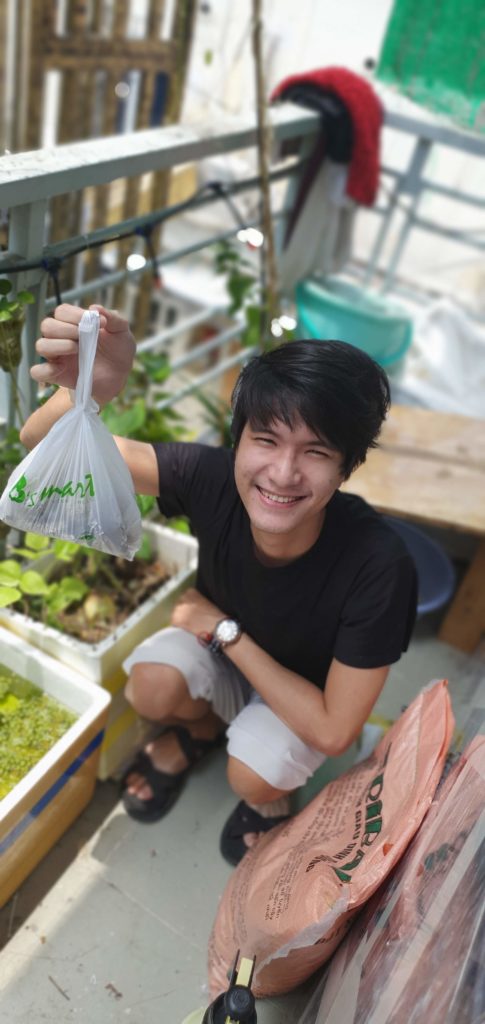 I just heard that you were the mentor that coached most mentees last year. How do you feel?
The main purpose of this is, of course, to instruct them but partly, this is an activity that gives me a chance to look back to basic knowledge.
As a mentor, you have to understand the working process, technologies, and basic stacks, only then you can pass the knowledge to others.
And if there are some issues in the middle of the project, you have to research to answer, explain, or study with them. This is a win-win situation.
I like to work with mentees. I can share knowledge and best practices that I keep coming back to with people and they will give me something useful.
What do you think about the 2 years of working here?
Well, this is a young company and suitable for people who want to develop themselves. But nothing is 100% perfect, thus, Designveloper has some downsides but we, employees, are listened to, and things are gradually changing. You must know that changes cannot be done overnight.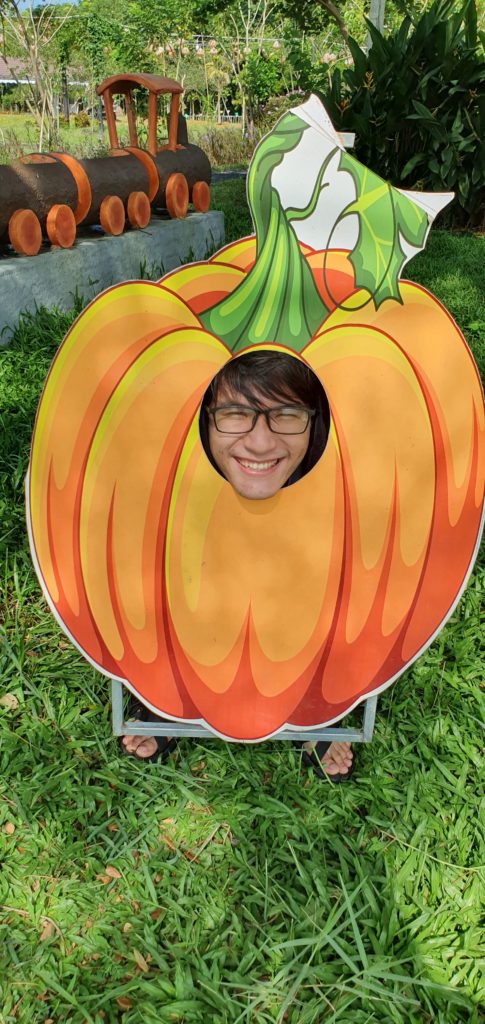 Is there any other things that you want to address?
For me, many colleagues care a lot about their benefits and perks to improve their living standards. That's the first thing.
Secondly, I did talk about the working process and at the moment, everything is fine as we've started to apply Scrum for more than a year. However, I'd love to apply to Kanban too.
I personally adore Kanban and Kaizen. There is a physical board and you will divide it into several columns and use sticky notes to write on it. Team members will take a look at the board every morning to learn if there are any changes made in the project. This way, everything is more visible and intuitive. After several sprints, there will be a meeting to look back at everything and improve our performance.
Recommended reading: Cong Pham: "It's like a long-term relationship!"
What is your most unforgettable moment with Designveloper?
I'm a forgetful person so every moment just feels the same. Oh, there is one, that one time I traveled to Thailand with our company. I was tricked to buy some supplements here. These things cost me 3 – 4 million VND. I planned to buy these as a gift for my parents but turned out, nothing was nourishing like what they promoted at all.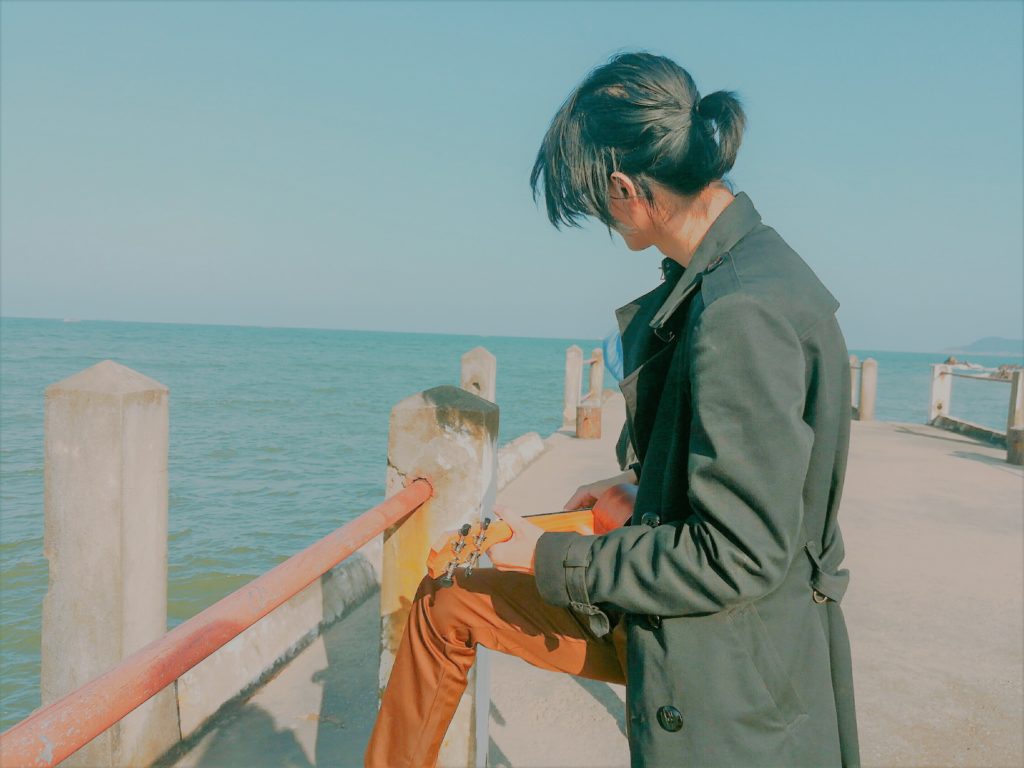 Such a pity! So, to end this interview, do you have any advice for newbies who want to work in the software development industry?
Well, once you decide to join this field, it's important to develop your self-study and researching skills because this is always an ever-changing industry.
Secondly, you guys should have a good technical base as it's required to learn things fast. For example, even if one just graduates from school and starts a software development career, they must know how to submit forms, render a standard website, etc. Basic knowledge will help you understand advanced ones easier.
Lastly, you should go for common technologies, don't just blindly follow trends. These trends might be put to an end soon, therefore, it would be difficult to maintain and expand your product. Besides, when you master widely-used technologies, high chances are that you'll find a job easier or resolve a problem faster as there are a lot of documents and the community is large.
Thank you for all the insightful inputs. See ya!