Are you seeking for the top mobile app development companies in Germany? Then you've arrived at the right place! Mobile app creation has grown in popularity in recent years, and Germany has emerged as a hub for app development services. Finding the correct organization, on the other hand, might be difficult due to the numerous elements to consider.
In this article, we'll go through the top 5 mobile app development businesses in Germany. Choosing the appropriate app development company may make or break your project, whether you're a startup or an established corporation. So, let us delve into the world of mobile app development in Germany.
An Overview
Before we dive into the top mobile app development companies in Germany, let's take a moment to understand the mobile app development landscape in Germany.
On Mobile App Development in Germany
In Germany, the most popular forms of smartphone apps are "messenger" and "weather" apps. Furthermore, a recent study in Germany also provided great results using the German Mobile Application Rating Scale (MARS-G).
As the country undergoes digital transformation in different corporate areas such as retail, healthcare, and finance, mobile app adoption trends in Germany are rapidly expanding. In 2019, mobile apps produced 3.3 billion euros in revenue, with 1.1 billion app downloads. App usage rates have begun to settle with the normalization of the COVID-19 epidemic in 2022, but the numbers are still amazing.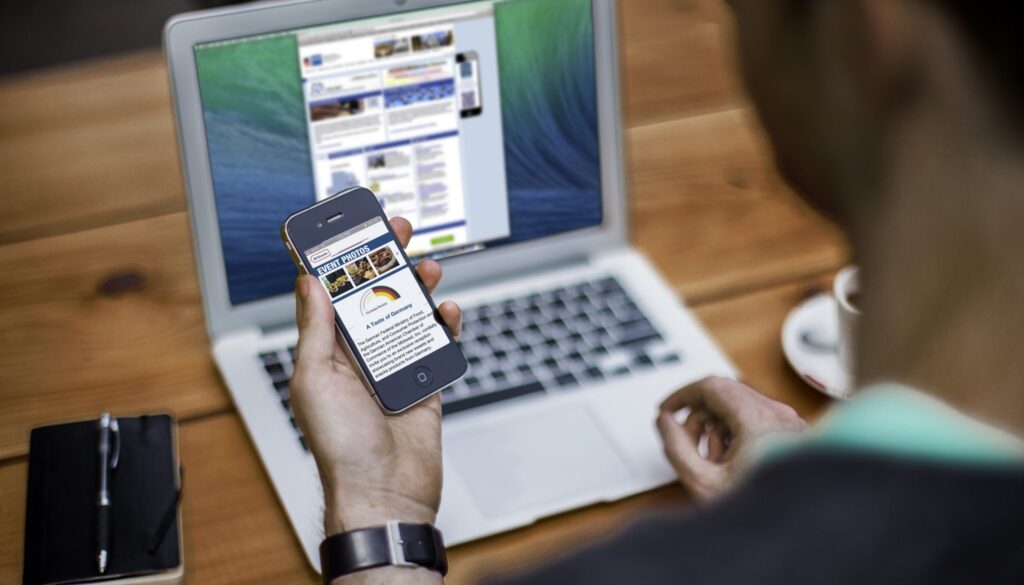 Germany is an innovation hotspot, and the German app development business is thriving. The industry in general is also expanding at an exponential rate worldwide. Global mobile application revenue has surged considerably over the last two years, rising from 461 billion in 2019 to 639 billion in 2021. Mobile app revenues are expected to exceed $100 billion globally by 2024, making it one of the most profitable sectors.
Importance of Finding the Best Mobile App Development Company in Germany
When it comes to developing a mobile app, selecting the correct development company may make or break the project. The mobile app development market in Germany is thriving, with many organizations offering their services. Not all mobile app development companies, however, are made equal. As a result, it is critical that you choose the best mobile app development firm in Germany for your requirements.
A reputable mobile app development business will make certain that your project is done on time, within budget, and according to your demands. They have the technological expertise and understanding to develop an app that satisfies your company objectives. A reputable mobile app development business will also give continuous support and maintenance for your app.
It is impossible to overestimate the significance of locating the top mobile app development business in Germany. Working with the proper business will help you avoid costly mistakes and assure the success of your app. Therefore, choosing the right mobile app development company can have a significant impact on your business's success.
Furthermore, the right mobile app development company can assist you in standing out in a crowded market. A well-designed and functional app can help you stand out from the crowd and attract new consumers. Having a mobile app is becoming increasingly vital for businesses of all sizes in today's digital world. By partnering with the best mobile app development company in Germany, you can ensure that your app fits your expectations.
Recommended reading: 5 Best App Development Companies in Australia
6 Criteria for Selecting the Best Mobile App Development Companies in Germany
Choosing the best mobile app development company in Germany is critical for companies trying to create high-quality applications that will stand out in a crowded app market. However, with so many options available, making the right choice can be difficult. That is why having a defined set of criteria to help you evaluate and select the best provider is critical. In this section, we will go over the six most important factors to consider when hiring a mobile app development business in Germany. By the end of this section, you should have enough information to make the right decision.
Expertise and experience
When choosing the best mobile app development company in Germany, expertise and experience are critical factors to consider. You want to collaborate with a company that has experience developing mobile apps that match market standards. Look for a company that has worked on projects similar to yours and has a proven track record.
When it comes to expertise, you want to work with a firm that employs talent at all areas. They should be knowledgeable on the most recent technologies, programming languages, and tools that are relevant to your project. They should also be able to walk you through the development process and give you important advice.
It is critical to understand that experience and knowledge go hand in hand. A mobile app development business with vast experience has most likely dealt with a variety of technologies, industries, and project scopes, making them more adaptable in their approach. Such a company may deliver one-of-a-kind and creative solutions to your project's requirements.
Portfolio of successful mobile app projects
An important factor to consider when choosing the finest mobile app development company in Germany is their track record. A reputable app development firm should have a portfolio of former projects that demonstrate their talents, experience, and knowledge. The portfolio should illustrate their ability to create high-quality apps that fulfill the objectives and specifications of the clients.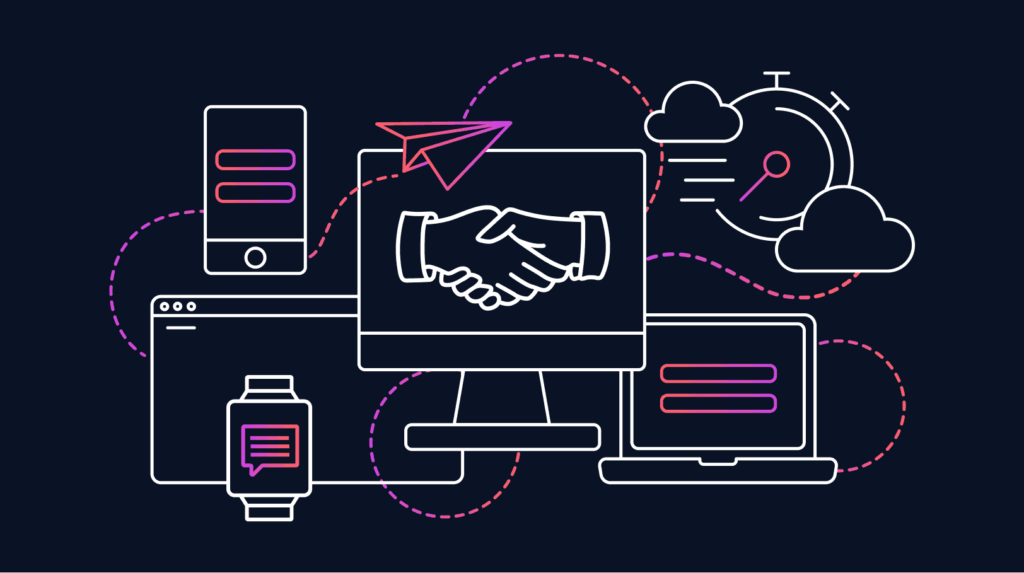 It's critical to look over the portfolio to get a sense of the app development firm's capabilities and approach. Look for app projects that meet your needs in terms of functionality, design, and user experience. You can also evaluate the types of sectors with which the organization has worked and their level of experience in each industry by studying the portfolio.
Furthermore, you can assess the quality of the company's mobile apps by looking at the ratings and reviews. If the apps have received great feedback and high ratings, it shows that the app development company can produce high-quality apps. If, on the other hand, the apps have low ratings and unfavorable reviews, this is a warning sign.
Team size and qualifications
When looking for the best mobile app development company in Germany, team size and qualifications are also important. The size of a company's team determines how quickly and efficiently it can accomplish your project. Meanwhile, the qualifications of the team ensure that they have the essential talents to bring your vision to life.
In general, a larger team may manage larger projects and provide a broader range of services, whereas a smaller team may provide more customized attention to your project. Look for engineers with experience and skill in the programming languages and frameworks for your project. Designers who can construct an intuitive user interface, while evaluating a company's staff are also important. It is also critical to ensure that the company's team speaks English fluently to avoid language obstacles and misunderstandings.
Pricing and budgeting policies
This is an important issue to consider when developing a mobile app. Pricing and budgeting strategies of German mobile app development businesses might vary substantially based on other factors. Some companies may charge an hourly rate, while others may offer fixed prices for specific services. It is critical to pick a provider that fits your budget and pricing expectations.
Before hiring a company, make sure to go over their pricing structure as well as any additional fees. Maintenance and support services may be charged separately by certain businesses, while others may include them in their pricing packages. It's also critical to understand how the payment process works, whether it's hourly or project-based.
While it may be tempting to choose a company solely on price, it is important to remember that quality and expertise matter. Going with the cheapest choice may wind up costing you more in the long run. It is critical to select a company that balances quality and affordability while remaining open about their pricing methods.
Communication and project management skills
Communication and project management skills are essential for mobile app development. To ensure that the project goes smoothly, the best mobile app development firms in Germany have quality project managers and efficient communication methods in place. To keep their clients up to date on the project's progress, they employ a variety of project management platforms such as Trello, Asana, and JIRA. These tools enable project managers to assign tasks, set deadlines, and track progress, keeping the project on track.
Furthermore, communication is critical to the success of any project. The best mobile app development companies in Germany have specialized teams who work directly with their clients to ensure they understand their needs and are available for regular check-ins and progress reports. They give a single point of contact for their clients, often the project manager, who manages all communication and provides answers to the client's questions swiftly and efficiently. Effective communication ensures that the project's scope and requirements are not misunderstood or misinterpreted, resulting in a more successful outcome.
throughout the day, improving the customer experience. This benefit is especially useful when dealing with pressing matters that require urgent attention.
Reputation and client reviews
When choosing a mobile app development company in Germany, reputation and client reviews are critical factors to consider. You should investigate what previous customers have to say about their interactions with the company. You can learn more about them by visiting their website, social media profiles, or even review websites like Clutch, GoodFirms, or AppFutura. These platforms provide useful information on a company's reputation, dependability, and service quality.
Additionally, consider the number of positive reviews versus negative ones. A big number of favorable evaluations will demonstrate that the organization has a great track record of providing high-quality services and that clients are happy with their work. If, on the other side, you come across a lot of unfavorable reviews, it's a red flag that the company might not be a good fit for your project. Keep in mind that some negative reviews might be a result of clients' unrealistic expectations or miscommunication. As a result, carefully study the evaluations and try to distinguish between serious difficulties and irrelevant complaints.
In addition, check to see if the mobile app development company has any awards or recognition from credible organizations. This demonstrates the company's work quality and experience in the field. You can also look through the company's portfolio to see whether they have worked on any high-profile clients or projects, which may suggest their degree of experience and professionalism. You may make an informed selection and choose a dependable mobile app development firm that meets your project needs by conducting extensive research on the company's reputation and customer evaluations.
Recommended reading: 5 Best Web Design Companies in Japan
Top 5 Mobile App Development Companies in Germany
In the digital age, mobile app development has become an essential component of business growth. With so many app development businesses in Germany, picking the correct one might be difficult. To make things easier for you, we've compiled a detailed list of Germany's top 5 mobile app development businesses. This list will assist you in finding the ideal partner to turn your app idea into a reality, whether you are a startup or an established organization. So, let's get started and look into the best mobile app development companies in Germany.
Lean Apps is a mobile app development company that has built a reputation for itself through the use of the Lean Startup technique. Agile development, user experience design, and growth hacking are all priorities at the organization. The company focuses on designing mobile apps for startups, entrepreneurs, and businesses aiming to provide their clients with a one-of-a-kind digital experience.

Lean Apps enables its clients to produce high-quality mobile apps with quick release and affordable cost by emphasizing rapid prototyping and iteration. The company's app development methodology ensures that the final product is suited to the client's specific demands and developed with the end user in mind.
Lean Apps has worked with clients in a variety of areas, including banking, healthcare, and e-commerce. Their clients include Nielsen, Allianz and BMG. Lean Apps has also garnered distinctions for its efforts, including being on the best-of lists of Clutch.
Appsolute is a leading mobile app development firm in Wörth am Rhein, Germany. The company focuses on developing mobile applications for startups, small businesses, and large corporations. They have a team of highly talented engineers, designers, and project managers who collaborate to produce apps that match the specific demands of their clients.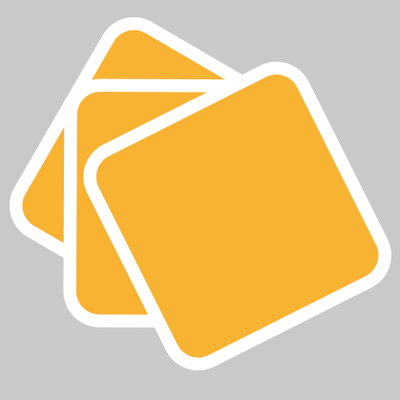 The organization boasts an amazing client list that includes Volkswagen, Tupperware, and 1&1 AG, demonstrating the quality of their work. They provide a variety of services such as mobile app development, web development, and user experience design. They are also skilled in developing cross-platform apps with Flutter and React Native.
Appsolute's strategy centers around the user experience, and they place a premium on developing apps that are both user-friendly and visually appealing. They use an agile development process, which allows them to be flexible and collaborative throughout the project. This guarantees that clients are involved in the development process and have the opportunity to provide input along the way.
Appsolute also provides post-launch assistance and maintenance to ensure that their clients' apps continue to perform optimally. They also offer analytics and tracking services to clients in order to assist them monitor the effectiveness of their apps.
Novoda is a Berlin-based mobile app development business with offices in London, New York City, Barcelona, and Manchester. The company has a staff of professionals dedicated to developing custom digital goods such as mobile apps, wearables, and connected gadgets.
Novoda specializes in the creation of unique, high-quality mobile applications for startups, small and medium-sized businesses, and major multinationals. To create scalable and powerful mobile applications, the company employs cutting-edge technologies and development tools such as Kotlin, Swift, React Native, and Flutter.
Novoda has an exceptional track record of successfully completing projects for clients such as Tesco, SoundCloud, and The Times. For its great performance, the company has garnered numerous honors and recognitions as well.
One of Novoda's distinguishing features is its "Good Business Journey," an effort that assists startups and entrepreneurs by giving tools, mentorship, and training to help them convert their ideas into profitable digital products.
Novoda places a heavy emphasis on design and user experience, ensuring that each app they create is not only useful but also visually beautiful and simple to use. Novoda is without a doubt one of the top mobile app development firms in Germany, because of its experience, competence, and commitment to perfection.
Another top mobile app development firm in Germany is Ackee, which stands out for its unique solutions and emphasis on user experience.

Ackee, based in Berlin, specializes in mobile app development for the iOS and Android platforms, as well as web app and design development. They approach their projects holistically, working closely with their clients to understand their objectives and goals and giving unique solutions to provide the best possible outcome for their clients.
One of the things that distinguishes Ackee is their dedication to staying current with the latest technology and trends in the mobile app development business. They are continually experimenting with new tools and frameworks, allowing them to provide their clients with high-quality, cutting-edge solutions.
Ackee has been named a top mobile app development business by Clutch, Proven Experts and more.
Deviniti is a software business in Poland that also provides mobile app development services in Germany. Custom software development, web and mobile app development, and software integration services are their specialties. Deviniti has 18 years of industry experience and has established itself as a dependable partner for organizations looking to design mobile apps that match their specific objectives.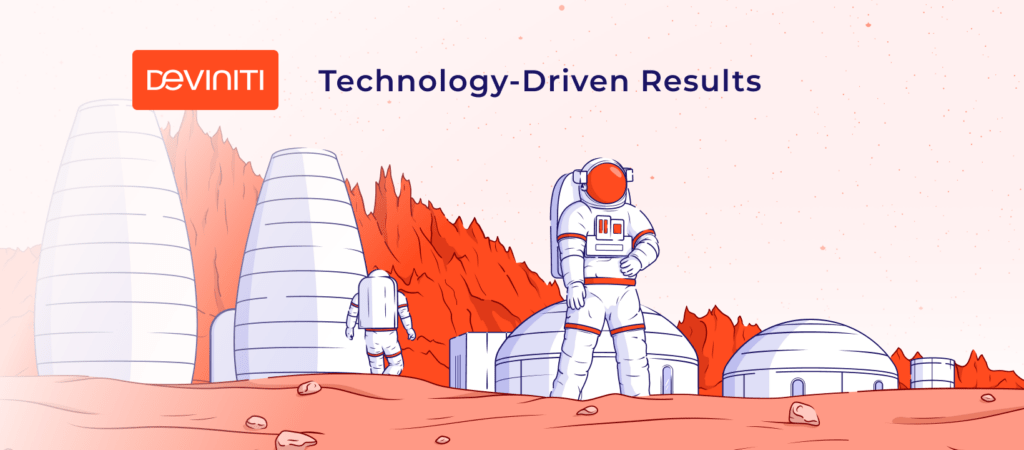 Deviniti's emphasis on client satisfaction is one of its distinguishing traits. They collaborate extensively with their clients to understand their needs and deliver a solution that exceeds their expectations. This approach has helped them establish a reputation for producing high-quality work that exceeds the expectations of its clients. They also provide continuing support and maintenance to guarantee that the app functions effectively over time.
Deviniti also uses Agile techniques to manage their projects. This method places an emphasis on collaboration between the development team and the client, allowing for greater flexibility and shorter turnaround times. As a result, they are an ideal solution for organizations in need of quick and efficient mobile app development services.
Conclusion
These five firms we listed are the best mobile app development firms in Germany. From FNovoda's unique projects to Deviniti's flexible solutions, there is no doubt that they provide top-notch services that cater to every client's needs. These businesses are famous for their highly qualified developers, cutting-edge technologies, and dependable support teams. If you want to create a mobile app, go no further than these five companies in Germany that offer the best mobile app development services.