Do you intend to create a mobile app for your company? If this is the case, you're most likely seeking for the best app development companies in Australia. Well then, you've arrived at the correct location! We'll show you the best 5 companies that can help you bring your app idea to reality in this article.
For this post, we have studied and rated dozens of organizations based on criteria such as expertise, portfolio, and client feedback. The five companies listed, according to our results, are the most dependable and respected in the industry. So, buckle up and let's look into your possibilities!
An Overview
Before we get to the top 5 app development companies in Australia, let's take a look at the field as a whole.
The Importance of App Development in Australia
Australia is a country that places a high value on technology. As the demand for smartphones grows, so does the necessity for app development in Australia. Everyone nowadays wants a smartphone app that can help them get things done. Mobile apps have made our lives easier, whether it's ordering food, getting a cab, or shopping. As a result, app development has grown to be an important business in Australia, contributing significantly to the economy. According to recent studies, iOS users in Australia produced more than 70% of total consumer spending on mobile apps in the second quarter of 2021. This demonstrates how much Australians rely on smartphone apps.
Furthermore, the cost of developing an app in Australia will vary depending on the type of app, features, platforms supported, level of polish, and location of the development team. However, it has been estimated that it will range between $50,000 and $250,000 in 2022. Creating a proof-of-concept app can cost anywhere from $15,000 and $50,000. With this kind of investment, it is critical to select the correct app development company. By doing it, you can guarantee that the app fits the needs of the target audience.
In Australia, the app development business is very competitive, with numerous organizations offering app development services. Choosing the correct app development company is crucial to ensure that the app satisfies the needs of the intended audience.
On Finding the Right App Development Company
Finding the best app development firm in Australia can be difficult. There are numerous options accessible, and determining which firm would give the highest quality of work for your project can be difficult. However, by taking a few simple measures, you may improve your chances of choosing the ideal firm for your requirements.
To begin, assess the company's experience and skills. It is critical to collaborate with a company that has a track record of producing apps similar to yours. A company with experience in your sector or niche will understand your target audience better. They also will be able to provide helpful insights and suggestions to improve your app.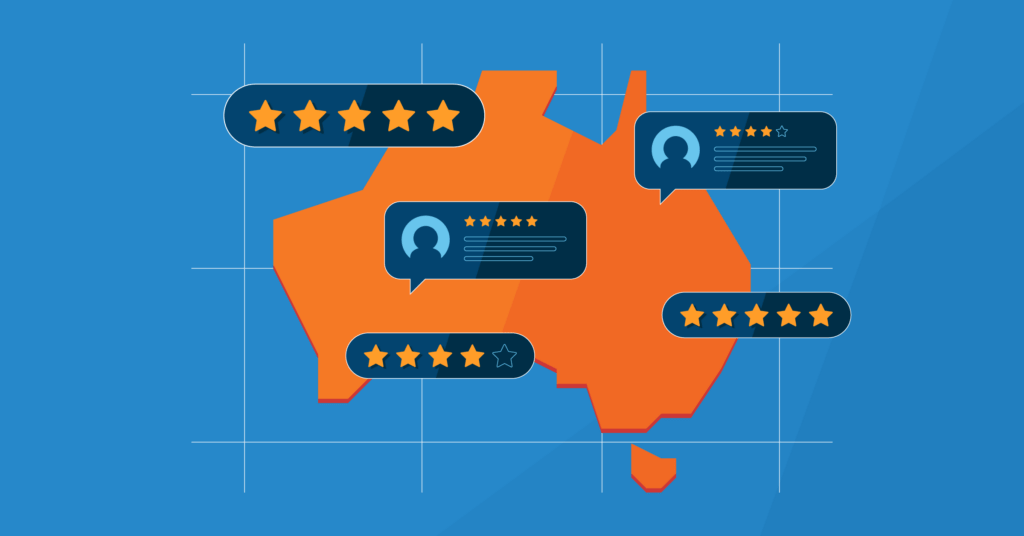 Another element to evaluate is the company's communication abilities. Communication is vital for every successful project, and working with a company that has strong communication abilities is essential. You should find a company that is sensitive to your needs. They should also provide regular updates on the status of your project.
You should also examine the company's pricing and project timeline. It is critical to engage with a business that can complete your project on schedule and within your budget. However, it is critical not to sacrifice quality for cost savings.
Finally, assess the company's customer service. A company that cherishes its clients and provides exceptional customer service can make the app development process more pleasurable and smoother. Look for a firm that will go above and above to ensure your pleasure and that has a dedicated support team to resolve any problems or difficulties that may occur.
Recommended reading: What is POC in Software?
5 Benefits of Hiring an Australian App Development Company
Do you want to develop an app for your company but aren't sure whether to engage a local app development company or outsource it overseas? As the demand for mobile applications grows, so does the number of app development firms that provide their services. When it comes to choosing the proper team to build your app, though, geography counts. In this part, we'll go over the top five benefits of working with an Australian app development company. So, let's get started and learn about the advantages of working with an Australian app development business.
Cultural and Language Compatibility
Hiring an Australian app development business provides significant cultural and linguistic compatibility. The client and development team's cultural and linguistic compatibility provides straightforward communication and mutual understanding throughout the development process. This is especially advantageous for organizations that outsource their app development needs to an overseas provider.
Working with an Australian app development company means working with a staff that understands their culture and an international language. Furthermore, the Australian work culture is known for its professionalism and punctuality, which makes it easy for enterprises to collaborate with them.
Furthermore, linguistic limitations might cause communication gaps, resulting in project delays and miscommunications. An Australian app development company allows organizations to overcome language obstacles and ensure clear and straightforward communication. As a result, the development process is smoother and more efficient.
Quality and Reliability
When picking an app development business, two essential elements to consider are quality and dependability. Australian app development companies have a reputation for producing high-quality, dependable, and user-friendly apps. They adhere to a strong code of ethics and worldwide quality standards. This helps ensure that their products meet or surpass industry requirements.
Furthermore, Australian app developers use cutting-edge technologies and tools to create durable, scalable, and efficient applications. Their skills and experience in app development enable them to provide a high-quality solution on time. When you hire an Australian app development business, you can be confident that your app will fulfill your requirements and function flawlessly, ensuring the delight of your clients.
Furthermore, Australian app development firms provide continuous support and maintenance. They can guarantee that your app continues to run effectively and fits your changing company demands. They offer regular updates and enhancements to keep your app current and relevant. This is critical in today's fast-paced digital environment, where people expect the most up-to-date technology. You can be confident that by selecting an Australian app development business, your app will remain current and competitive in the market.
Access to Local Market Insights
Access to local market knowledge is one of the advantages of selecting an Australian app development business. These firms have a thorough awareness of the Australian market and its customers. They can assist you in designing and developing an app that is suited to the needs and tastes of your Australian target audience.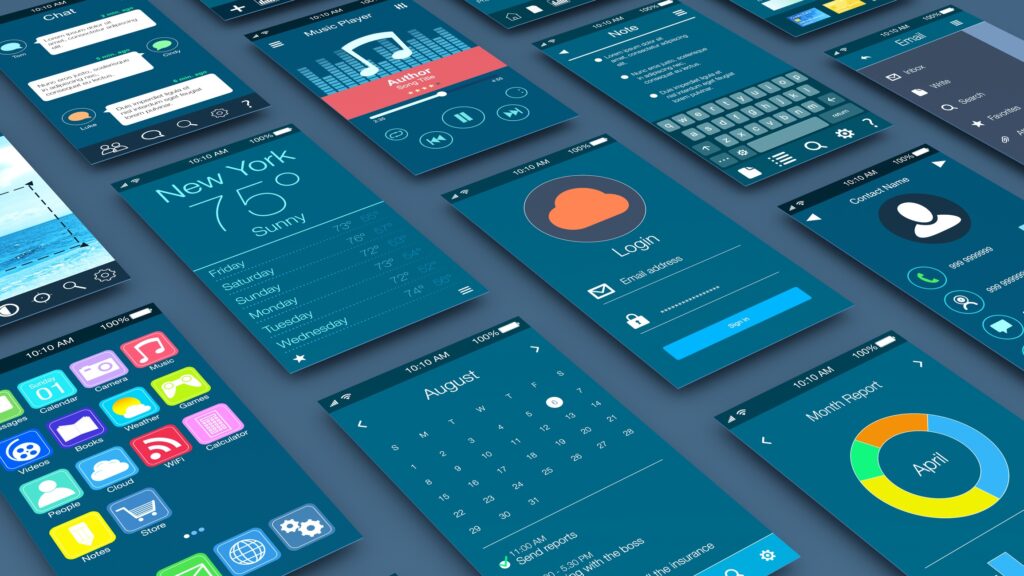 Having a local partner that understands your target audience's cultural subtleties, interests, and habits can help you build a product that resonates with them, enhancing your chances of market success. App development businesses in Australia can offer significant insights into local trends, client behavior, and user expectations.
Furthermore, these firms can provide insights into regulatory requirements, privacy regulations, and other legal issues unique to the Australian market. This can assist you in avoiding legal or compliance difficulties.
Legal and Security Compliance
Legal and security compliance should always be a primary issue when designing an app. Working with an Australian app development business guarantees that your app is designed in accordance with local rules and regulations. Australian app developers are familiar with Australian privacy laws and can verify that your app fulfills these requirements. They may also ensure that your software complies with international security and data protection regulations.
Another advantage of hiring an Australian app development firm is that they may provide extra security measures. They can, for example, confirm that your app is in accordance with the Australian Privacy Principles (APPs) and the General Data Protection Regulation (GDPR).
When you engage with an Australian app development business, you can be confident that your app will meet local and international security and data protection regulations. This can provide peace of mind while also ensuring the security of your consumers' data.
Time Zone Advantage
When it comes to outsourcing app development, time zone differences can be a major challenge for businesses. Working with an Australian app development company, on the other hand, can provide a time zone advantage. This is all the moreso for companies situated in North America and Europe. Because Australia's time zone is ahead of both locations, when these companies conclude their workday, the Australian company begins its workday.
This advantage provides for quicker communication and shorter turnaround times. This is because the Australian team may work on assignments during the other firm's off-hours and get updates and continue working on the project when the other company begins its day. This benefit can help reduce project completion time, reduce delays, and boost productivity.
Furthermore, the work culture of an Australian app development business is typically centered on providing high-quality work on time. They have a reputation for being on time, and they take deadlines seriously. With the added benefit of a time zone difference, the organization may finish projects on time or even ahead of schedule.
This time zone advantage may also aid in providing better customer service. With only a few hours of time zone difference, an Australian company can provide help to their clients throughout the day. This benefit is especially useful when dealing with pressing matters that require urgent attention.
Recommended reading: What is Hybrid App Development?
Top 5 App Development Companies in Australia
Do you want to work with the best app development firms in Australia? There is no need to look any further! We've gathered a list of the top 5 app development businesses that provide great services and have an established track record in the market in this post.
These firms can help you design unique mobile apps that match your specific requirements and provide a flawless user experience. This is the same whether you're a startup or an established business. So, without further ado, let's get started with our list of the top app development companies in Australia!
Appello Software is a software development company situated in Sydney that has been in operation for over a decade. They provide a variety of services, including mobile app development, web development, and custom software development. Appello Software is well-known for its inventive and one-of-a-kind solutions, making it a top choice for Australian businesses wishing to design an app.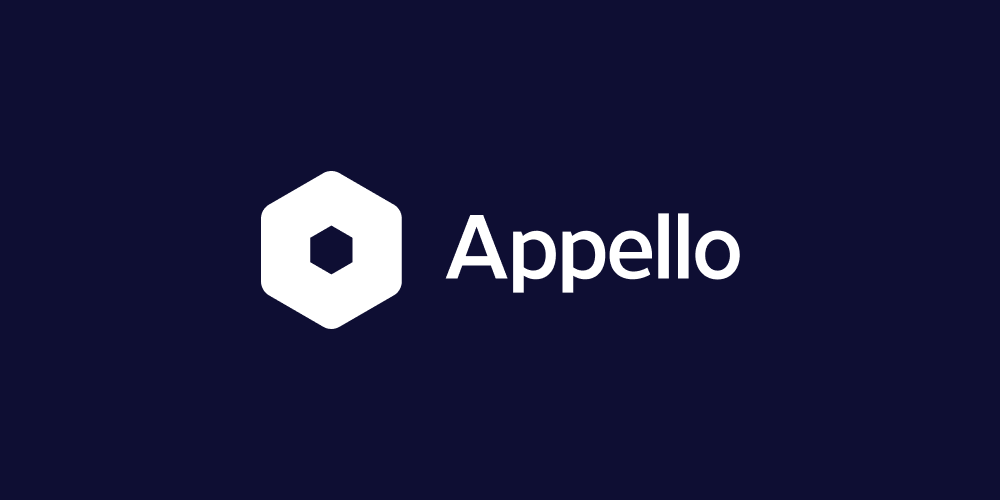 They have a transparent approach, involving their clients throughout the development process. Their professional team of developers and designers employ cutting-edge technology to produce apps that fulfill the demands of the customer while also giving an exceptional user experience.
Furthermore, Appello Software has worked with some of Australia's most well-known businesses and startups, in a wide range of fields. Their customer-centric approach, combined with their technological skills, has won them a reputation in Australia for providing high-quality app development services.
DreamWalk is a Melbourne-based app development business that specializes in producing user-friendly and graphically beautiful mobile apps. The firm has worked with a wide spectrum of clients, from small startups to global organizations. It has also won multiple honors for its outstanding work in the app development market.

DreamWalk's attention to the design and user experience of its apps is one of its distinguishing aspects. This ensures that they not only perform smoothly but also look amazing and are simple to use. DreamWalk's staff collaborates with its clients, working closely with them to understand their objectives and goals and turning them into high-quality apps that produce results. Furthermore, the organization keeps up to date with the latest industry technology and trends, providing its clients the most inventive and cutting-edge app solutions.
Overall, DreamWalk is a great option for anyone looking for an app development firm that is dedicated to building beautiful and functional mobile apps.
Wave Digital is a Melbourne-based app development firm that has been successfully developing apps since 2000. They are experts in developing custom mobile apps for both the iOS and Android platforms, as well as web applications. Wave Digital is known for their attention to detail, creating high-quality products that are tailored to the needs of its clientele. Their team is made up of professional designers and developers who work together to build new and functional solutions for their clients.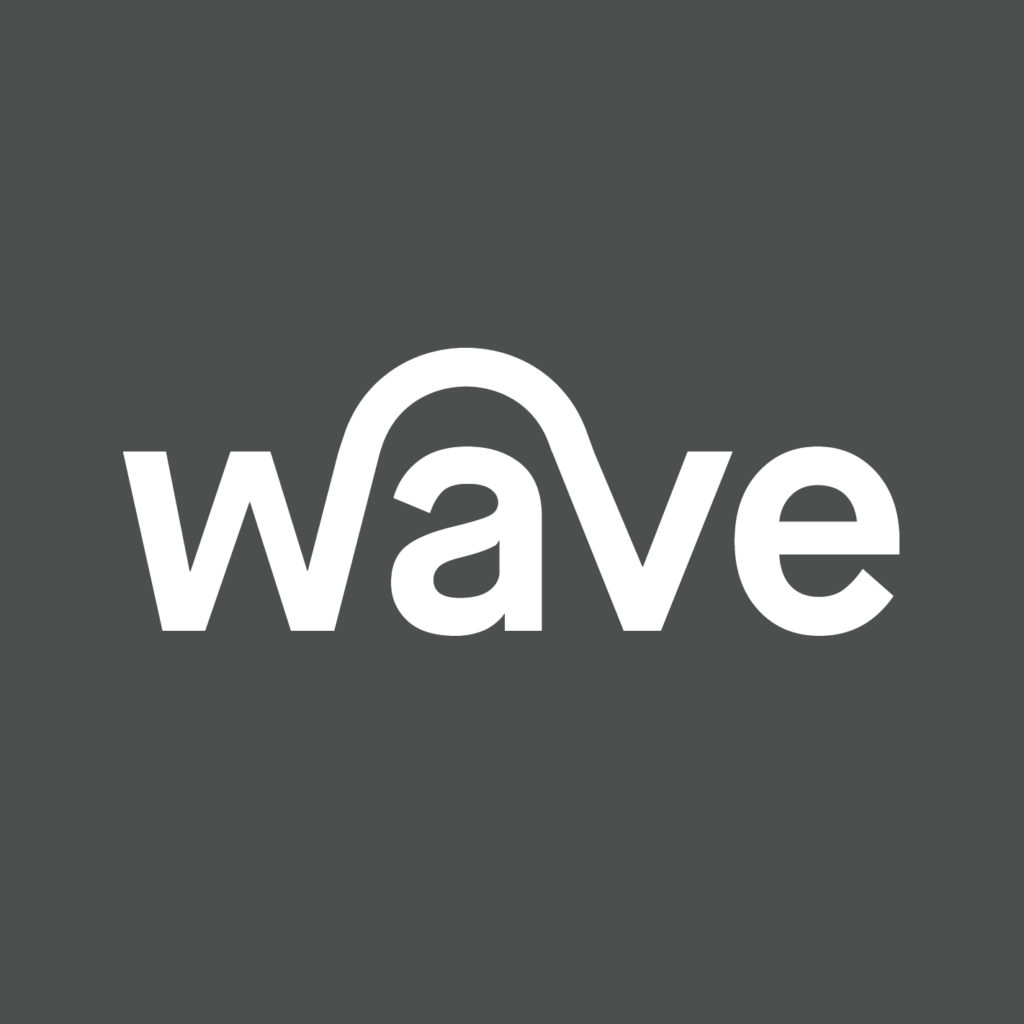 One of the things that distinguishes Wave Digital from other app development businesses is their commitment to long-term customer partnerships. They recognize that developing an app is a continuous process that necessitates constant support and updates. This is why they collaborate extensively with their clients to fully grasp their aims and objectives, and they continue to provide support and maintenance long after the app has been published.
Wave Digital has worked with clients from a variety of areas, including health and fitness, education, finance, and others. Overall, Wave Digital is a good alternative for organizations seeking a dependable and skilled app development firm dedicated to delivering high-quality solutions and long-term support. It's no surprise that they're regarded as one of Australia's top app development firms, given their emphasis on developing great partnerships with their clients and their track record of success.
DigiGround is a Sydney-based app development firm that has been developing one-of-a-kind digital solutions since 2016. They specialize in designing custom software applications, web development, and digital marketing for clients in various industries. They have an experienced team of developers, designers, and project managers who collaborate to deliver high-quality outcomes on time and on budget.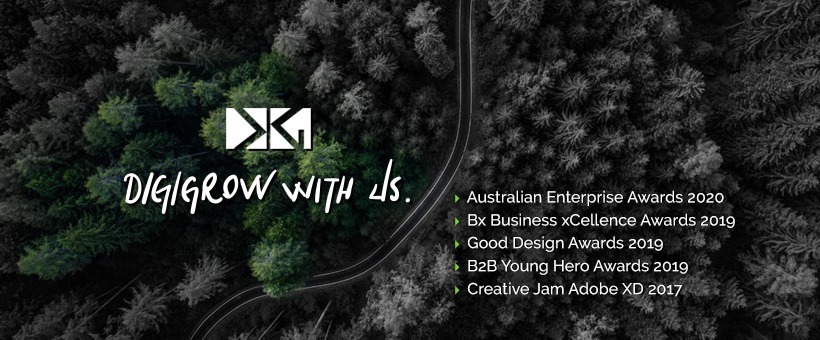 DigiGround's customer-centric approach is one of its distinguishing features. They take the time to learn about their clients' demands, goals, and ambitions in order to provide tailored solutions that match their individual needs. This strategy has won them a stellar reputation among their clientele, as seen by their 5-star rating on Google reviews.
DigiGround has also received a number of accolades, including being the finalist of Australian Small Business Champion Awards 2021, /Technology Innovator Awards 2021 and the winner of Good Design Awards 2020. These honors indicate their dedication to providing innovative solutions to their clients' problems.
EB Pearls is an award-winning Australian app development firm that has been providing unique and dependable digital solutions since 2004. They specialize in providing businesses of all sizes with mobile and web applications, software development, UI/UX design, and digital strategy services. They collaborate extensively with their clients to understand their specific requirements and develop personalized solutions that fulfill their business objectives.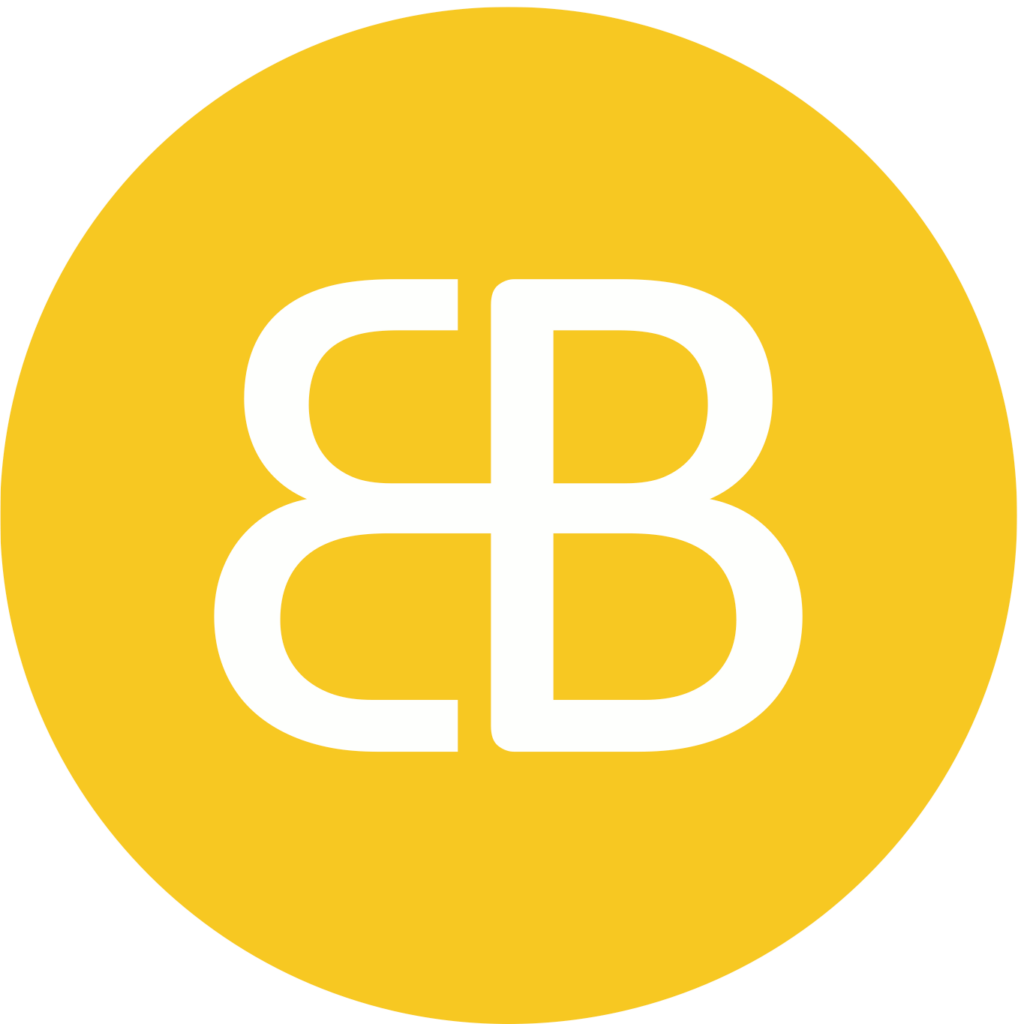 One of the primary benefits of working with EB Pearls is their commitment to delivering high-quality solutions using cutting-edge technology and development techniques. They use agile development approaches to ensure that their clients have a transparent and collaborative development process that allows them to respond to changing demands and requirements.
EB Pearls has executed over 500 projects in a variety of industries, including healthcare, banking, education, and retail. Clutch, GoodFirms, and other significant industry organizations have acknowledged them for their outstanding performance.
If you're looking for an app development business in Australia that can provide dependable, scalable, and innovative digital solutions, EB Pearls is a fantastic place to start. Their track record of accomplishment and dedication to quality make them a top choice for organizations wishing to elevate their digital presence.
Conclusion
Australia is truly home to some of the world's greatest app development firms. These firms have a track record of producing high-quality and innovative mobile apps to clients in a variety of industries. Whether you're a startup or a well-established company, collaborating with one of the companies listed here can help you bring your app idea to life and reach your target audience. You may be confident that your project is in good hands because of their skill and experience.
Designveloper understands the importance of selecting the proper partner for your app development needs as a leading software development company in Vietnam. We hope you found this article useful in your search for the best app development companies in Australia. Please contact us if you have any queries or would want to learn more about our services.