It's thrilling to see how technology is shaping our world and making it a better place. It helps human beings be more productive with less amount of effort spent.
Amongst many terrific inventions which are resulted in the development of technology, chatbots may be the most significant one.
According to research by Invesp, these humanlike tools can help businesses save up to 30% of the cost used for customer support services. It's all thanks to the fact that they successfully reduce lead time and can answer up to 80% common questions or requests submitted by customers.
Nevertheless, the number of chatbot frameworks in the market is definitely countless. And to help you find out the most suitable chatbot framework, people at Designveloper has this piece to show you 4 best chatbot frameworks at the moment!
1. Microsoft Bot Framework
Microsoft is known for its popular OS – Windows, the Microsoft Office Suite and many other technology products. And in 2016, they launched a framework that allows developers to build their own chatbots for their software. In this framework, you can develop, connect, test and deploy your chatbots with the help of their experts.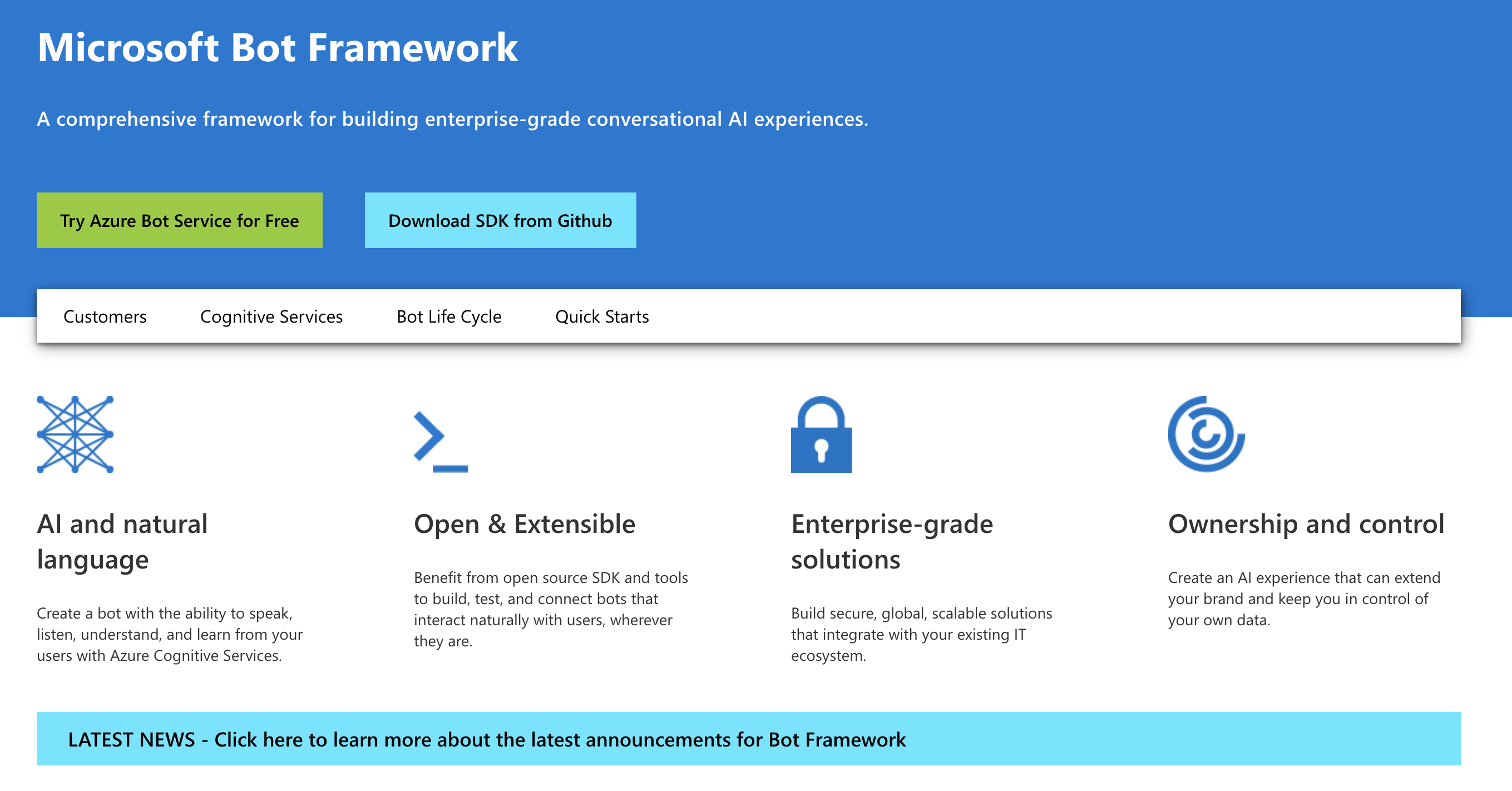 Upsides:
You can easily design the conversation flow of your chatbot.

Chatbots from Microsoft Bot Framework can collect information by asking a set of formatted questions.

There are several chatbot templates for you to choose (basic bot, form bot, language understanding bot, question and answer bot, proactive bot)
Downsides:
Users meet connection issues from time to time.

This product does not have a large community to discuss the tool.

You need to know about programming to run this bot.

There is a learning curve when users need to access more features and functions of the chatbot.
Compatible communicating channels: Facebook Messenger, Slack, Skype and Cortana.
Pricing: depending on many factors, communication channels, amount of message, level of support, for example. They offer free plans
Significant clients: Laliga, Telefonica, Adobe, etc.
2. Google Dialogflow
Different from other chatbot frameworks, Google names its chatbot "agent". So, let's see how this giant guy is doing in this $17.17billion-worth market.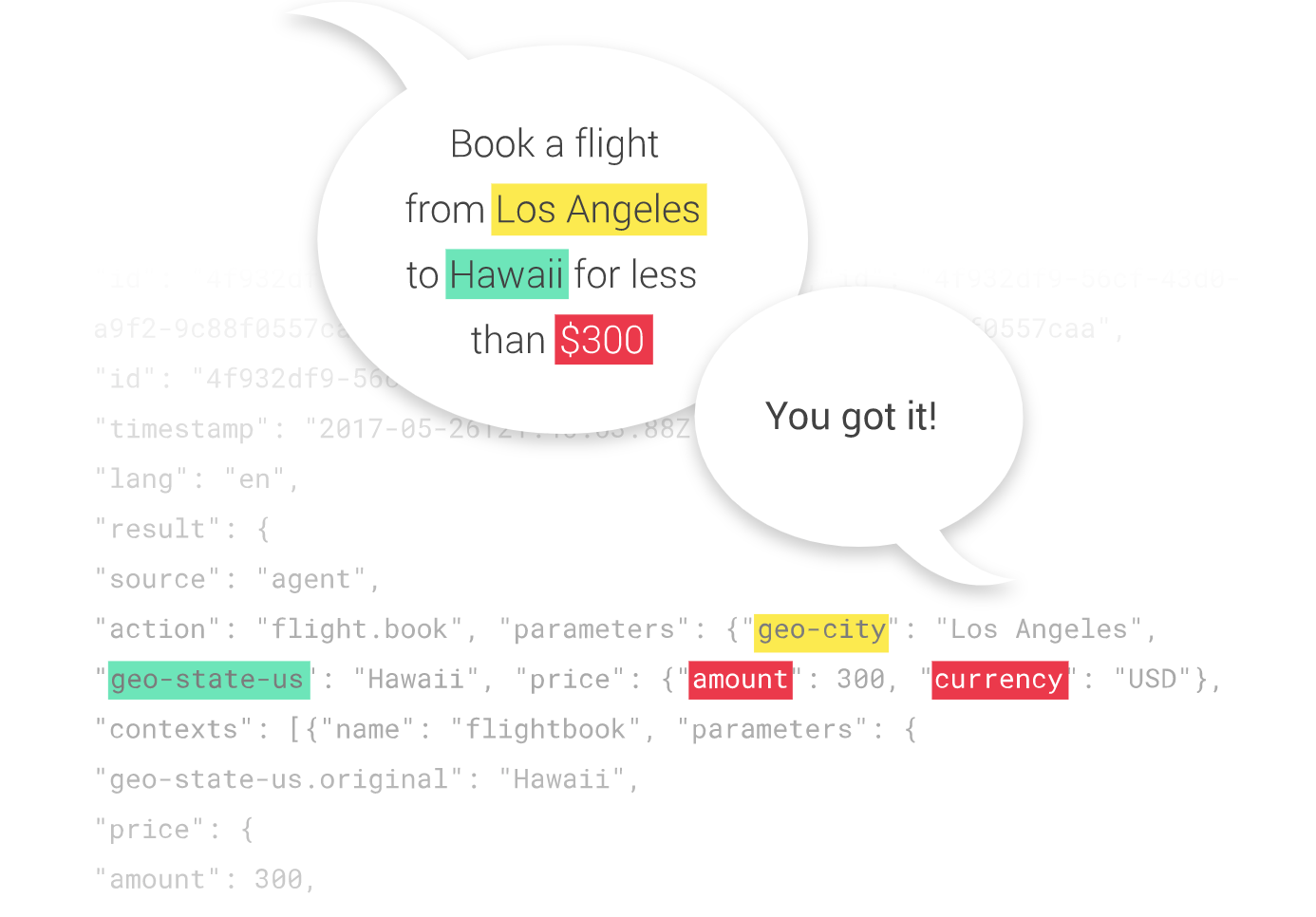 Upsides:
This framework is powered by Google's machine learning technology. As a result, its potential is huge.

Google Dialogflow can build chatbots that run on many kinds of platforms.

It provides users built-in analytics.

Dialogflow's agents are able to understand the natural language.

The product is scalable when your business gets bigger.
Downsides:
Even though the framework is easy to use but people find it hard to integrate the product into their system.

Just like Microsoft Bot Framework, users need to know about coding beforehand.

It's restricted to API's.
Compatible communicating channels: multiple types of apps, websites, Amazon Alexa, Facebook Messenger, etc.
Pricing: Free or pay-as-you-go.
Significant clients: Comcast, Domino's, Singapore Airlines (and maybe Google themselves).
3. Intercom
Intercom is one of the most appreciated chatbot frameworks at the moment. It does not only provide solutions for better customer relationships but also has a product to help your users get to know the service.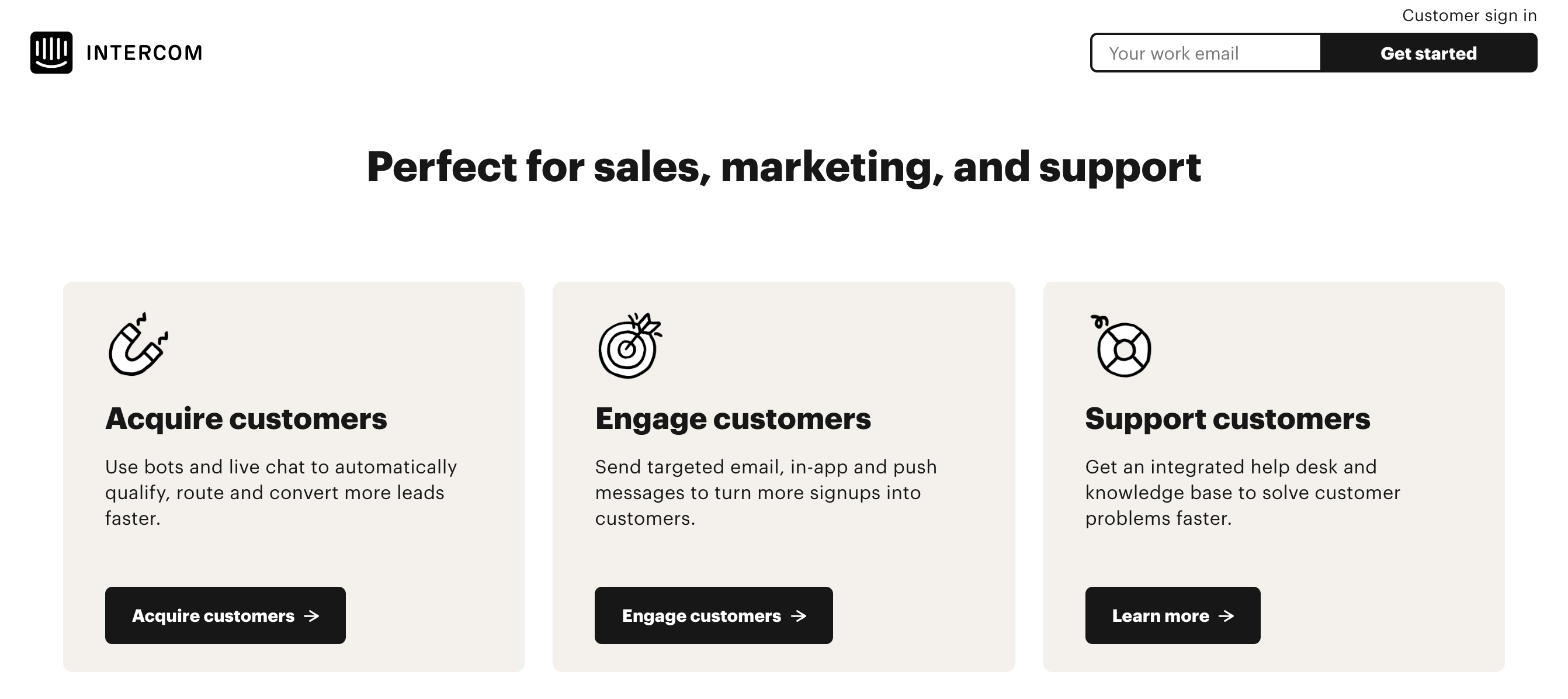 Upsides:
The framework and its chatbots can support multiple languages.

Clients are supported by their sales team and specialists.

The process is easy to use and has beautiful UI/UX.

CS staff can switch between multiple conversations at the same time.
Downsides:
Users need a third party service for knowledge base SSL.

Chatbot reports are unclear and lack important ratios.

Clients counter many teeny tiny bugs while using the framework (file uploading, photo resizing, etc.)
Compatible communicating channels: Facebook, website, Slack, etc.
Pricing: From $33 – $99.
Significant clients: Sotheby's, Atlassian, Shopify, Housecall Pro, Unity.
4. Drift
Just like Intercom, Drift is a whole next level system that allows you to communicate with customers more effectively. Besides chatbot, it also offers live chat, account-based marketing, email marketing, email bot, etc.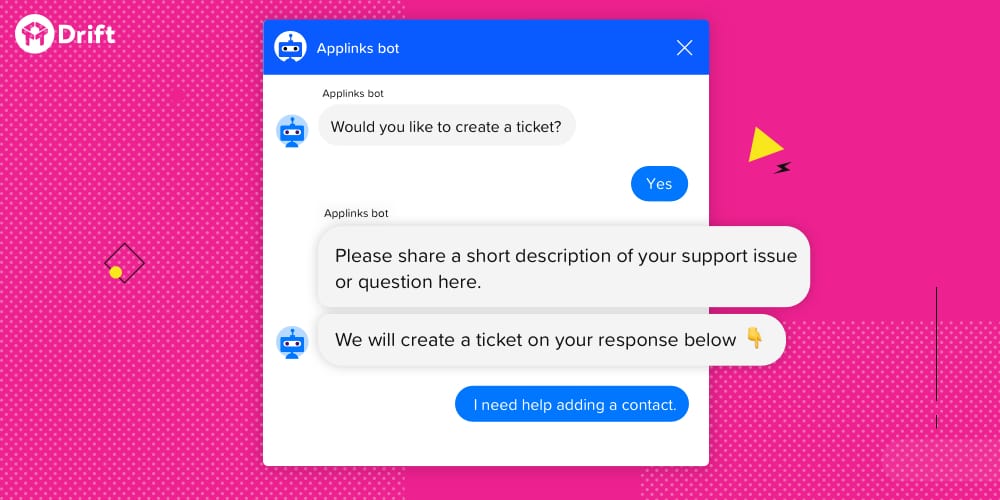 Upsides:
This product can automatically book meetings for the sales team.

Its chatbots are integrated with many knowledge base tools like Zendesk, Help Scout, Help Docs, etc.

Drift team also published a lot of resources so that their clients can do research and learn of this system easier.

The chatbot is able to qualify leads and recognize old visitors.

Many businesses considered it as an affordable service.
Downsides:
Notifications are slow sometimes.

There are some trouble when integrating it with other services (Hubspot, Saleforce)

The report template is a bit clunky.
Compatible communicating channel: website.
Pricing: starting from $40.
Significant clients: 15five, TradeGecko, OrderMark, CoreCloud, etc.
There are more excellent chatbot frameworks to explore but…
…this is our top 4 at the moment, if you know some other fine chatbot framework, ping us now! And in case you want to build your own chatbot with customized features, talk to us immediately because we can help.
Designveloper is a Vietnam-based software outsourcing company that offers various services ranging from software design, software development to business consultant!
Don't forget to follow our Facebook, Twitter and LinkedIn for more articles.
Other articles you might like: