Scrum is a product development framework that defines teams' roles and responsibilities. So how to become a certified scrum product owner? Product Owners are one of the essential roles in an Agile team because they ensure that the product is designed correctly, built according to customer requirements, tested thoroughly, and delivered on time. They also play a crucial role in determining which ideas will be prioritized based on their value proposition.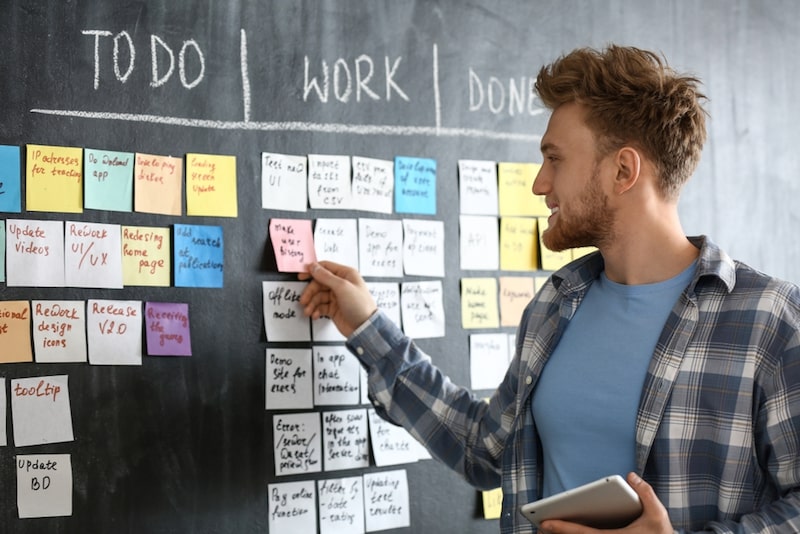 Important Terms in Scrum
Some critical definitions in Scrum:
Scrum is a lightweight, iterative framework for building software.
The Product Owner (PO) is the person who owns the product vision and ensures that it's achieved by working with stakeholders, developers, and other team members to determine requirements.
Scrum Master (SM) helps teams work together effectively through coaching, facilitation, and problem-solving. They are responsible for ensuring that all tasks are completed on time. They keep people focused on their goals while maintaining an open environment where everyone can speak freely about ideas or concerns without fear of repercussions from the management above them.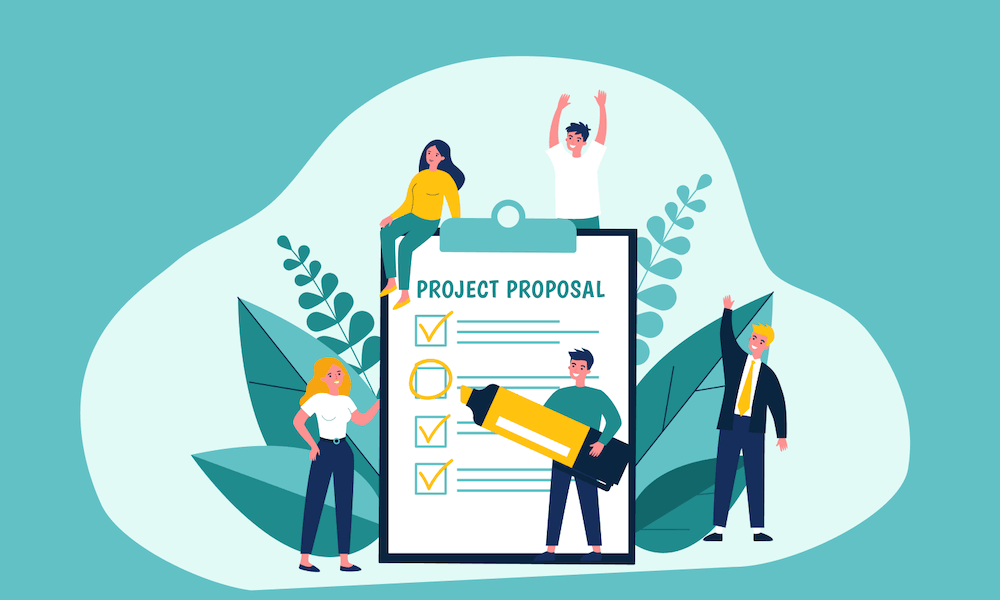 A Scrum team consists of three roles:
Product Owner
Scrum Master
Team Members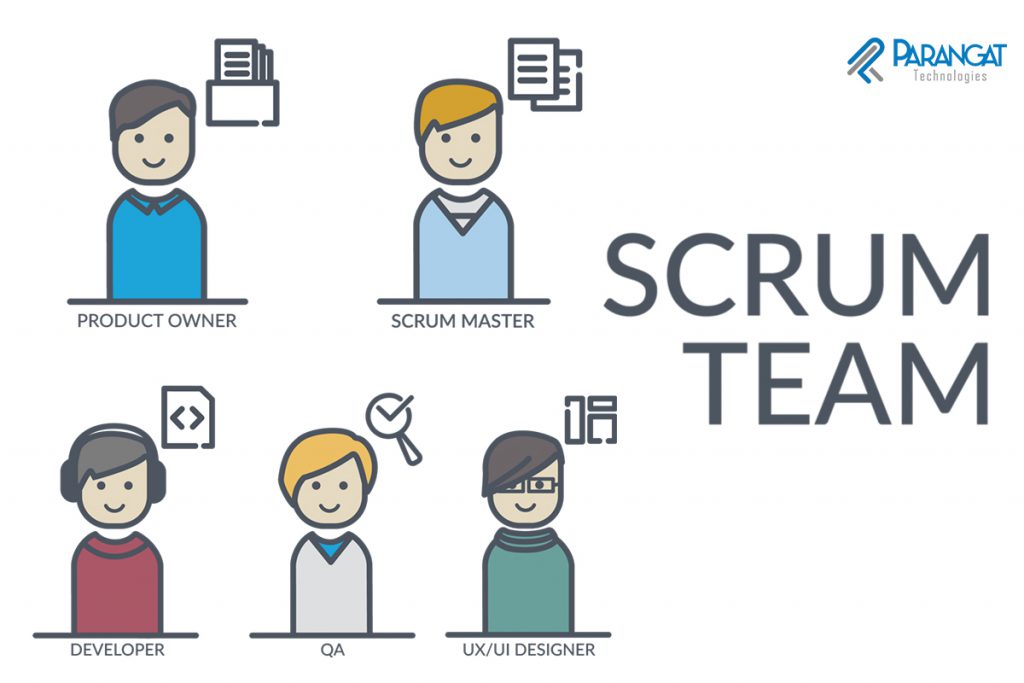 Recommended reading: The Importance of Scrum to a Software Product
What is a Certified Scrum Product Owner?
A product owner is the voice of the customer. In other words, it's their responsibility to listen to what the consumers say and then represent the customers' needs in a way that benefits everyone involved with the project. You will need a CSPO course to train and learn the critical skills required to become a successful Product Owner.
A Product Owner has many responsibilities:
They are responsible for ensuring the business value is delivered correctly at all times (even when they're not around).
As an owner, they must understand how each part affects all parties involved. So that when changes need to be made, they can be made quickly without affecting anything adversely.
Their role includes communicating with stakeholders about their concerns about specific areas within your project scope (and not just about general things like "we need more money").
Recommended reading: How to apply Scrum to your Software Development Company
Essential Responsibilities of a Product Owner
Responsible for the product backlog and prioritization, budgeting, delivery, roadmap, and ensuring that all stakeholders are aligned on moving forward.
Ensures they have access to all relevant information needed to make sound decisions based on this knowledge base. They need to know if there are any bugs in the current release or not so they can fix them before releasing another version of that application.
Ensure that the project is on track with its objectives. If not, they will need to discuss what actions can be taken to correct the course and ensure it doesn't happen again.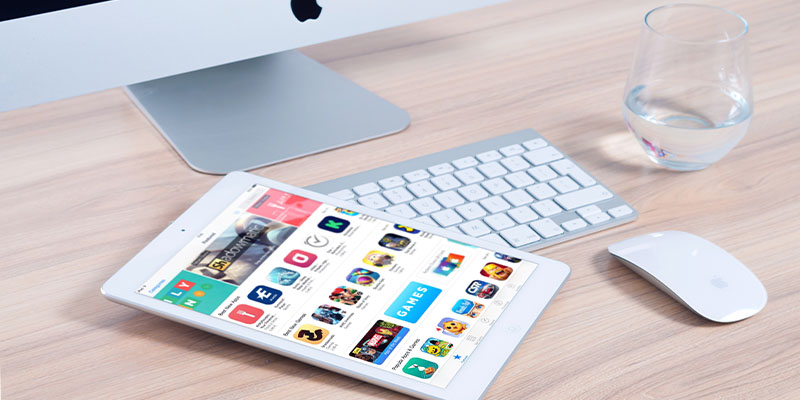 Responsible for transparent communication with their team and stakeholders.
The Product Owner is the single point of contact between the client and the team. Product Owners are responsible for product backlogs, budgets, delivery timelines, and resource allocation.
As such, they need to ensure that all stakeholders have access to relevant information when deciding how best to move forward with their projects.
To train and become a successful product owner, taking a CSPO course is necessary to help you excel in the field and learn the critical skills required to manage a product end-to-end successfully.
Who is a Certified Scrum Product Owner (CSPO)?
A Certified Scrum Product Owner (CSPO) is a person who has completed the requirements of the Certified Scrum Master Training course (CSPO course) and who has been appointed as a project leader.
The CSPO must be responsible for:
The product backlog and release planning of your project.
The vision and strategy of your product.
Release management activities such as planning, release readiness reviews, burn-up charts, etc.
To become a certified Scrum master in 2022, you first have to take the CSPO course which lasts three days, during which you learn about all these topics.
After taking the training course, you will be required to attend a certification exam that lasts two hours long.
The Benefits of Being a CSPO
A Certified Scrum Product Owner is a certified expert in the scrum. This means that you have the knowledge and experience necessary to work as a Product Owner, including:
Understanding what it means to be a CSPO
Understanding how your role fits into the larger context of the Scrum
Recognize when a change needs to be made within your organization's current approach. Hence, it ensures not only success but also improves efficiency and effectiveness (e.g., making sure everyone knows what they need).
The CSPO course is valuable for anyone who wants to learn about managing complex projects using Agile methods. The Certified Scrum Product Owner designation provides credibility that may help you stand out from others in your field. In addition, it has been reported that certified Scrum Product Owners are perceived as being more knowledgeable and competent than their non-certified counterparts.
When you become a Certified Scrum Product Owner, you will be recognized as an expert in your field. Your colleagues and customers will see that you have the knowledge and experience necessary to work as a Product Owner.
Roles of a Scrum Product Owner (PO)
The Scrum Product Owner (PO) is responsible for the product vision, roadmap, and release plan. The PO is also responsible for maximizing the value of its product.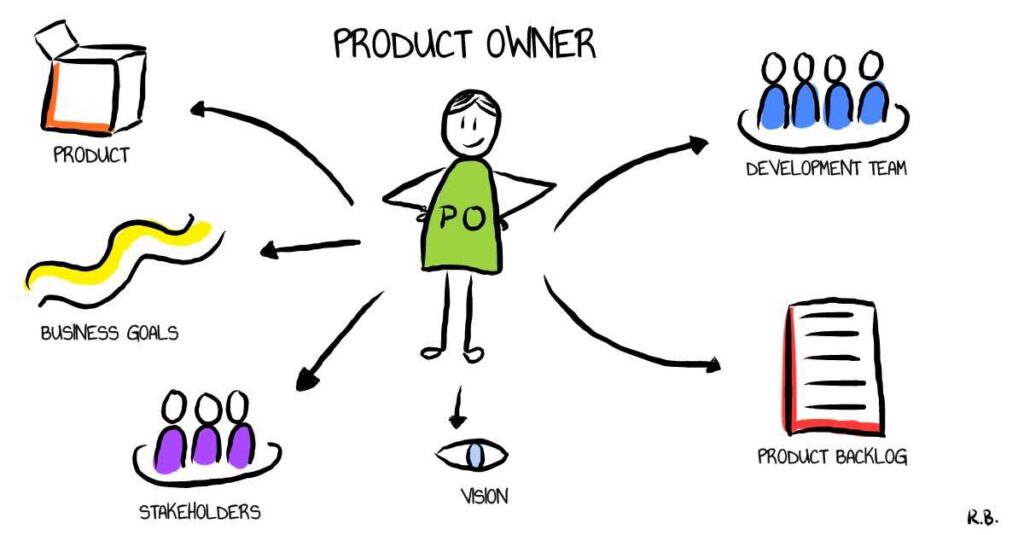 In addition to these roles, a PO must be able to manage people who might have conflicting opinions on what should be done next or how things should look once implemented in production. A good PO will know when it's time to compromise and accept that some things just can't be changed at a point.
The Product Owner is responsible for the product vision, roadmap, and a release plan and for maximizing the value of the product. The Product Owner is responsible for managing the Product Backlog.
To succeed in this role, one must understand that certain traits are required for a good Product Owner (PO). These include:
Ability to manage people and work as part of a team.
Knowledge of prioritizing features according to their importance or benefit from a user perspective.
Understanding what the end users want so they can make decisions based on input gathered during interviews with stakeholders or customers.
Responsibilities of a Scrum Product Owner
As a Scrum Product Owner, you are responsible for the following:
Defining the product backlog
Prioritizing the product backlog
Defining the product vision and roadmap
The Product Owner defines what they want to build, how they plan on building it, and when they expect all of this will be done, or if there's an estimated date on when it'll be done (if applicable).
They also define any other details necessary to include for their team members to understand clearly what they need from each other to succeed with their project goals and meet deadlines set forth under contract terms between management/employees.
What Are the Benefits of Becoming a Certified Scrum Product Owner?
Product owners are in high demand as Agile becomes the standard practice and Scrum is the most prevalent Agile methodology globally. A Certified Scrum Product Owner in India earns an average salary of INR 20,31,986, according to Glassdoor.
CSPO professionals are also in high demand and Fortune 500 companies like SAP, Amdocs, Cisco, Dell, HP, etc. are continually hiring them. That sounds good, doesn't it? What are the steps to becoming a Certified Scrum Product Owner?
How to Become a Certified Scrum Product Owner in 2022?
Before earning the CSPO course certification, you must complete a Certified Scrum Product Owner training course with a licensed trainer. A successful Product Owner learns Scrum frameworks and how to become a successful product owner during this two-day (16-hour) course. You can download and print your CSPO course certification after completing the course through your account on the website. Certification in CSPO does not require passing a test at this time.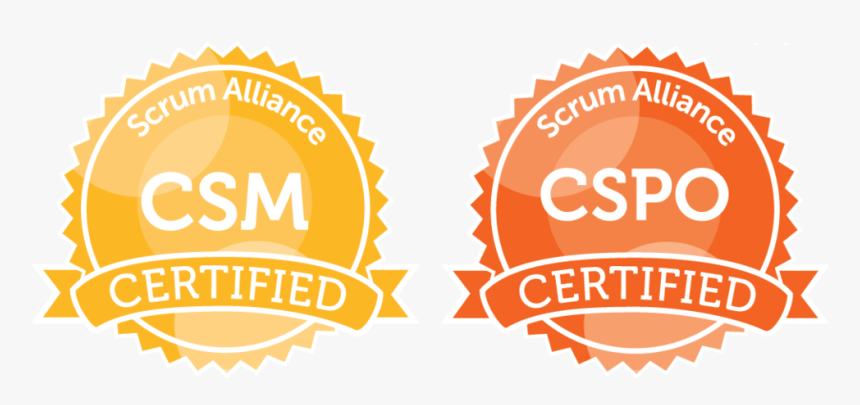 As part of your registration payment for the CSPO course, you will receive the following:
CSPO courses last 14-16 hours.
You can access your CSPO certification account through your Scrum Alliance certification account.
Scrum Alliance® membership for two years is complimentary.
As the trainer/coach and a Registered Education Provider (R.E.P) provides, training materials include workbooks, presentations, and online resources.
Conclusion
Becoming a Certified Scrum Product Owner is an excellent way to increase your value as a team member, gain new skills, and develop yourself professionally. If you want to be more effective in your role and get promoted faster, this CSPO course will help you achieve those goals.
FAQs
Q1. How do you become a certified scrum Product Owner?
Taking a Certified Scrum Product Owner course with a certified trainer is the first step toward CSPO certification. This course is designed for those who wish to learn the scrum framework and become successful product owners over two days (16 hours) in person or 14-16 hours online/virtual.
Q2. Is a certified scrum Product Owner worth it?
To learn how to lead product development in a Scrum team, you should consider becoming a Certified Scrum Product Owner. Among other things, this certification teaches you about product backlogs at different stages of software development.
Q3. Is a product owner a promising career?
Agile is centered on the role of product owner, which has been identified as an emerging job by LinkedIn in 2020 with a 24% annual job growth rate. Project managers, business analysts, and marketing professionals can easily transition into this role.