If you have some spare money but don't know how to invest it wisely, then these 5 mobile app development ideas will quench your thirst for establishing a profitable business. 
Let's start this topic with…
1. Grocery budget planner
Many love to go shopping and do it on a daily basis. However, a lot of them frequently exceed the planned budget. As a result, you don't have any penny left to use.
However, with a grocery budget planner, users can easily shop without the fear of squandering their hard-earned money. Meanwhile, it could be an item checklist tool so that users won't forget things that are needed buying.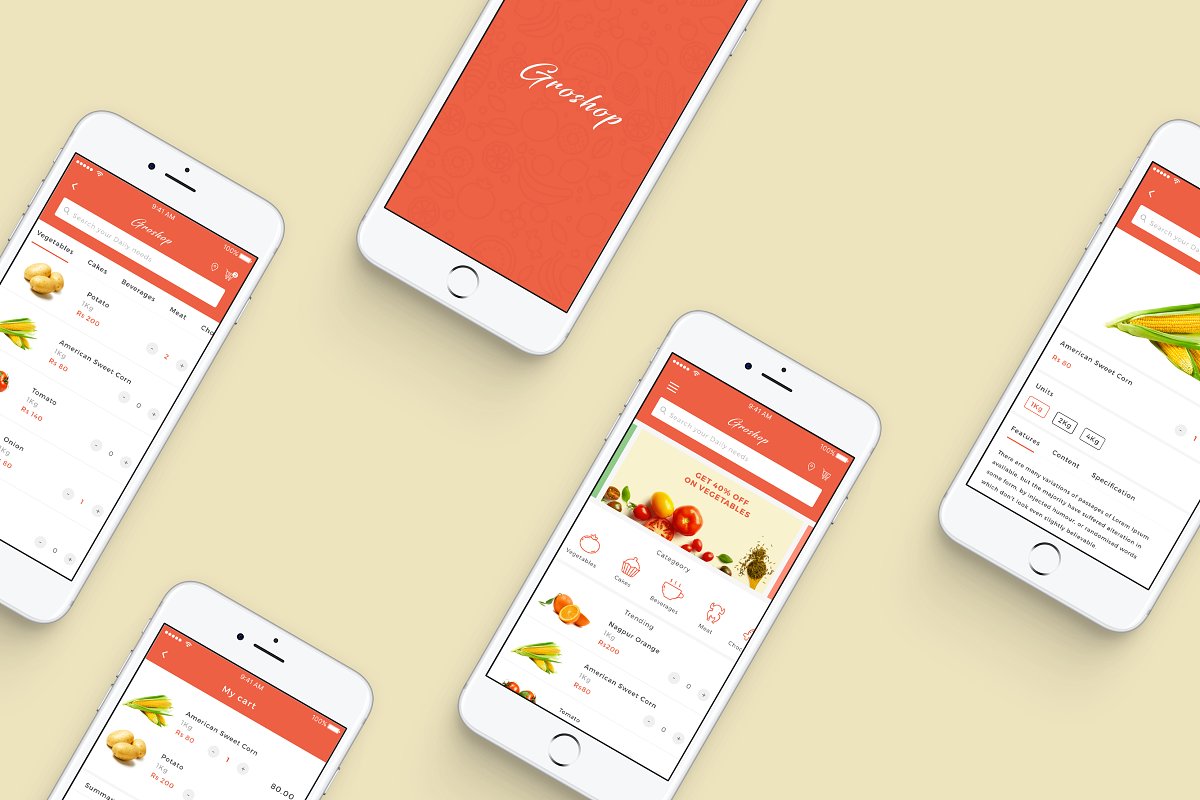 If possible, you can develop an AI that could give your user advice on what they should spend or how they should distribute their monthly salary.
Another advantage of this app is that users can keep a record of what they bought and review it later. 
Once your app is big enough and has a stable amount of users, let's partner up with some supermarkets, brands, etc. to issue vouchers or run promotion campaigns.
2. Wedding planner
The wedding day is one of the most important events of our lifetime. However, many of us either face multiple obstacles or miss some of the necessary tasks. That's why the mobile app development idea of a wedding planner could be a helpful assistant of evert soon-to-be bride and groom.
This mobile app will have a default set of tasks that every couple must complete before, on or after the wedding ceremony.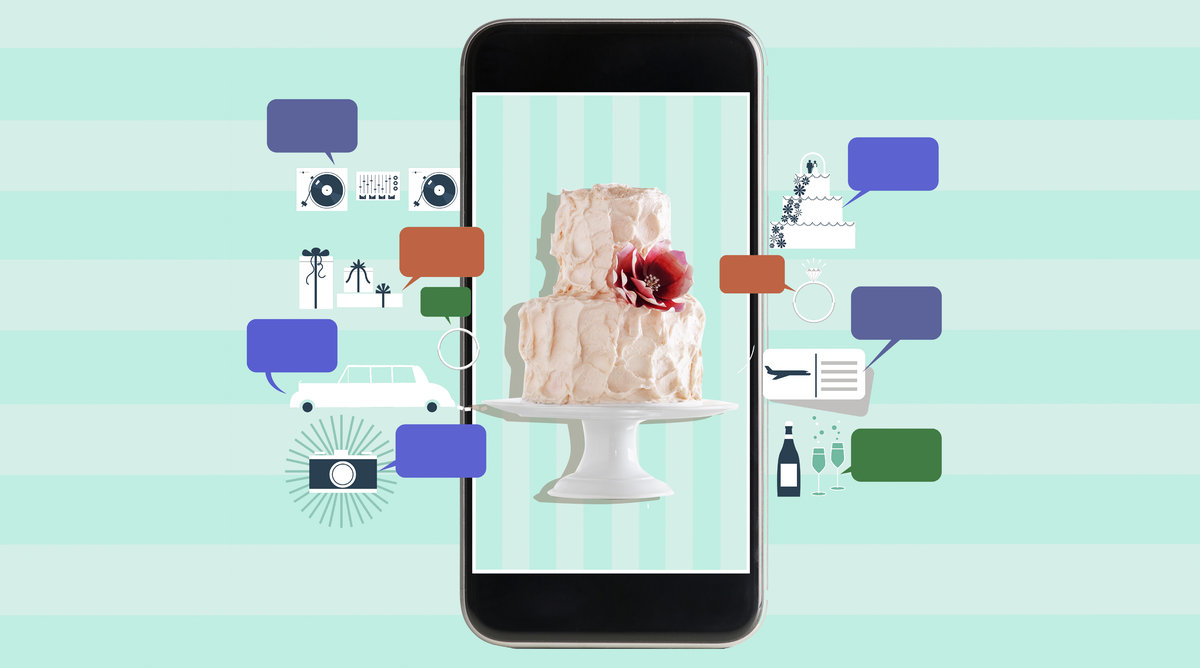 To satisfy every and each user, you should do research on different cultures and countries such as Korea, Japan, UK, etc. This wat, the number of your users might be substantial than you'd ever expect.
You can even list all the suitable wedding agencies nearby with reviews so that these love birds don't have to spend too much time and effort on that.
3. AI that helps to work with Labour law
Many employees don't know a thing about the labor law and that's why they have no idea what their rights are.
Let's imagine there is an AI that works just like Apple's Siri or Amazon's Alexa but specializes in this problematic field.
Users only need to input their questions or some keywords and then the virtual assistant, I mean the app will reply to him/her with precise and valuable answers.
4. CV/Resume editor
The number of college/university graduates is increasing year by year, at least in the US. In addition, the need for a professional CV/resume to impress employers is also here too. As a result, people are looking for a great tool to make CV/resume more than ever.
That's how your future CV maker app will likely take over the world if done properly. You can increase its convenience by adding an AI that could help your users complete their CV with suitable word choices.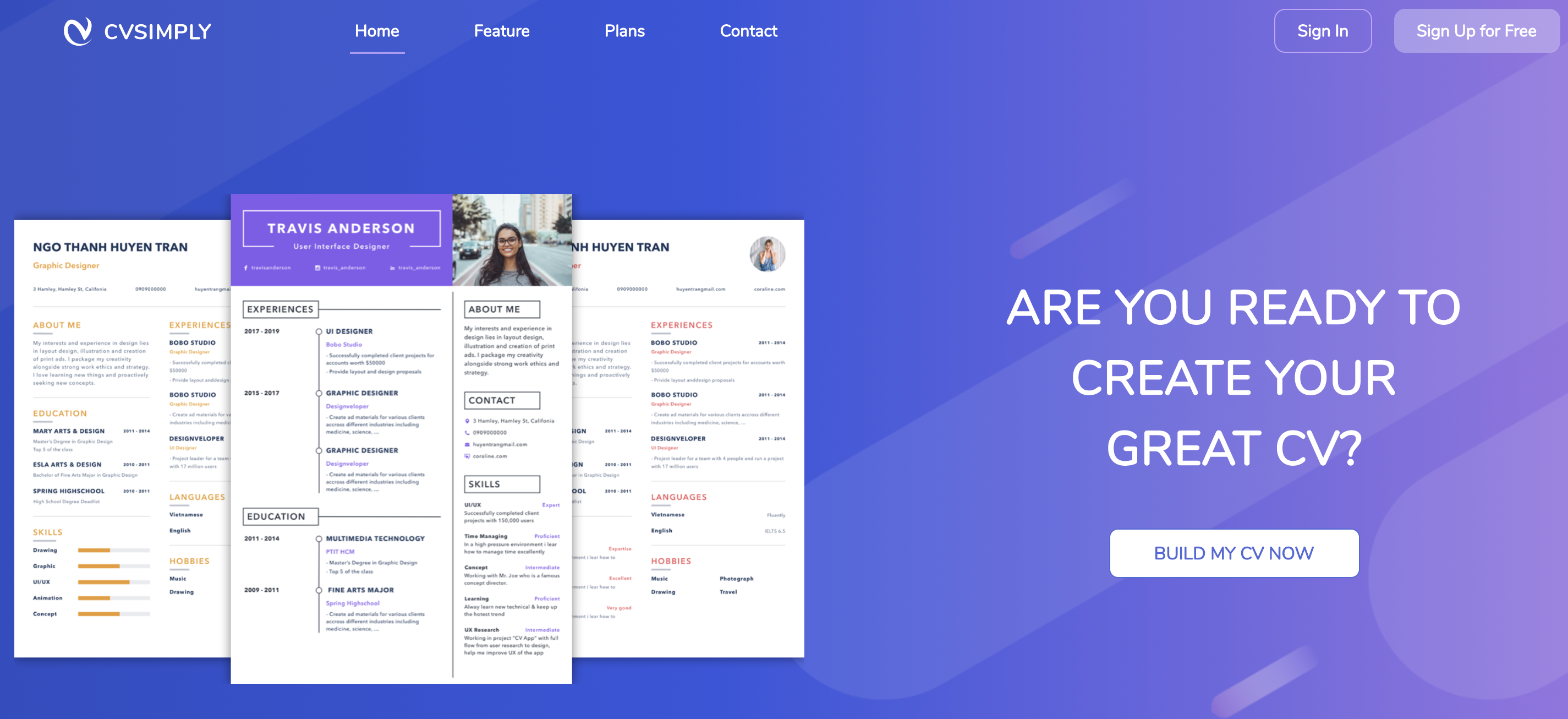 Let's try our newest CV making tool – CV Simply to know how things work.
5. Scheduling app for business
In case you've already had a business but you or your employees must spend too much time arranging meetings/appointments, this app can be your savior. 
All your customers need to do is open the app and pick up the handiest time and place (if you have more than one address) and come to enjoy the service without any inconvenience.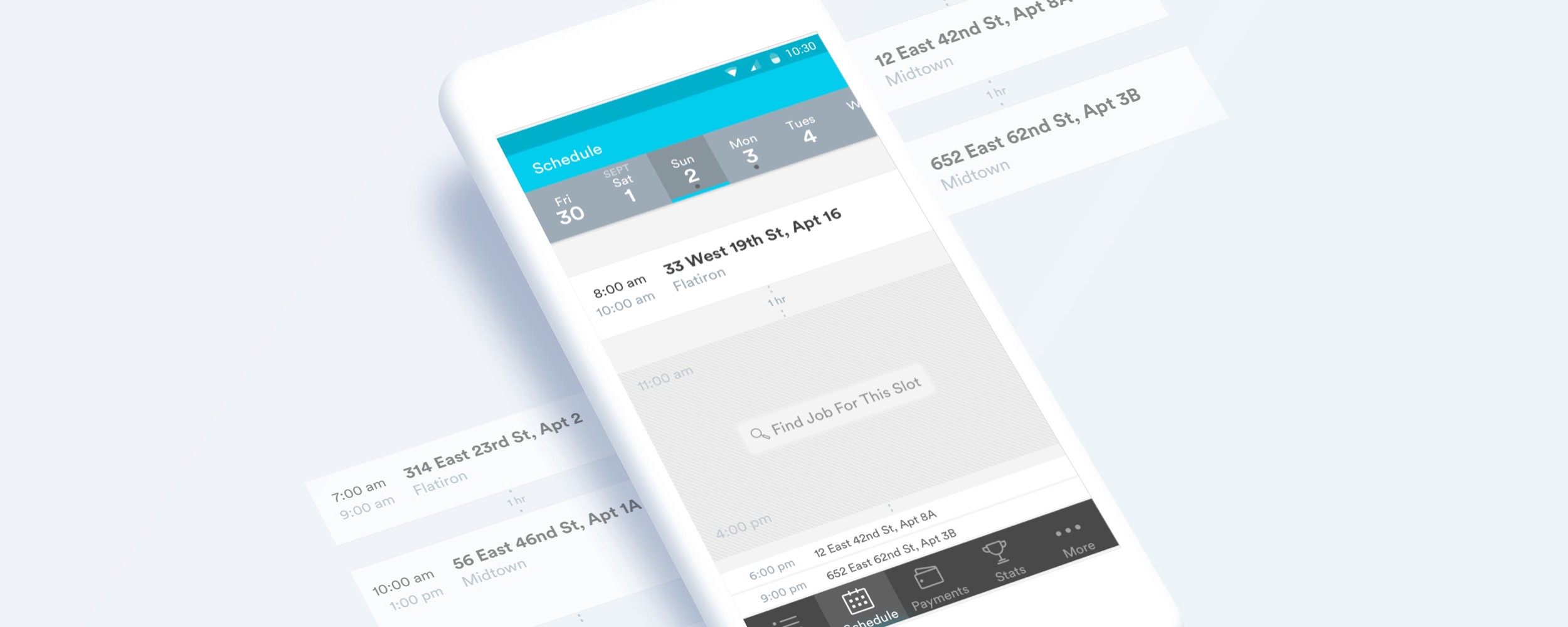 Furthermore, this app could be a cool way to communicate with your customers. It means that it can let your users know if there is a promotion campaign or vouchers, etc.
A conclusion about mobile app development ideas
The above are our top app ideas for you. However, no matter what your idea is, let's do it properly by making sure your idea is a helpful one, doing in-depth research, and last but not least, finding a trustful development team.
But if you already have an app idea now what? Don't look any further since people at Designveloper are here, and we will help you realize your mobile app development ideas! Talk to us now to make them come true!
Other articles you might like: