After 6 years of working, how is Duong Khoi Linh – a front-end developer who, at the same time, is a keen gardener – doing at the moment and what did he accomplish in the past? Let's read on to find out!
---
Could you introduce a bit about yourself?
I'm Linh. My hobbies are traveling by bike alone, doing gardening, taking care of cats and dogs. That's it.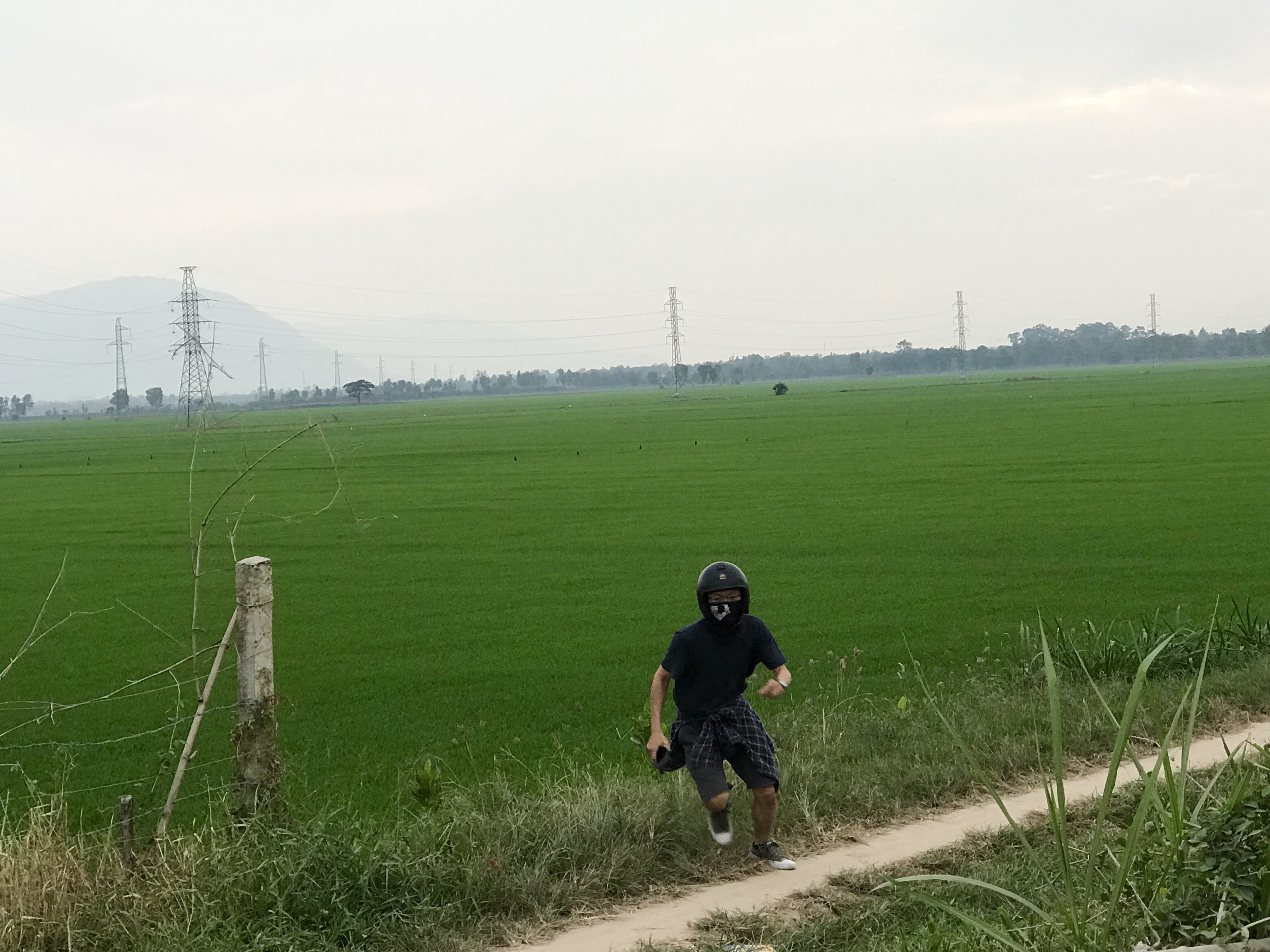 How did you become a DSV-er?
Actually, my major was Computer Networks and Communications. It means I would work with hardware and care for equipments of our company. At the time Designveloper had been established for 6 or 7 months, I applied for the IT support position. Back then, the address was on Nguyen Van Luong Street. I was looking for the building and rode 2 rounds but saw nothing. Then, I stopped at an intersection and called anh Khiêm (he was in charge of HR stuff at that time). He told me the same address. And I decided to ride around that neighbor one more time, if there had been nothing, I'd have gone home.
Designveloper was the last company I applied that year. If I had failed, I would have gone back to my hometown, I had no idea if I would get back to Saigon. I rode 1 more round and finally saw the alley and luckily, passed the interview.
At first, I worked as an IT supporter. However, there were only a few tasks related to IT support. So, I had a lot of free time. My job was to fix the network when it's broken. Then, one morning, anh Hung asked me: "Do you want to learn to code?" Our company was lacking front-end developers who could work with HTML and CSS. Then, he asked me, "Could you code HTML and CSS?". "I know a bit!", I said.
When I was a fresher and learning information technology, my hometown friends asked: "Do you know what coding is, Linh?". However, I just started my time at university and knew nothing at all. Then, I googled "what is coding", and the first suggestion was a site that taught me how to build an HTML CSS file. And suddenly, after 4 years at school, anh Hung accidentally mentioned that. I didn't study or do anything related to coding, in this case, it was HTML and CSS. This was fated, because thanks to my friend's question, I had a chance to gain a basic knowledge of this programming language. Then anh Hùng told me to dig into it. And I started to be interested in front-end development.
In the beginning, my main motivation was to spend my free time on something that would benefit me. Learning this one helped me acquire new knowledge and this also helped our company at the same time, then alright! Gradually, I began to love it. I like the way I can transform an aesthetic design into a web interface.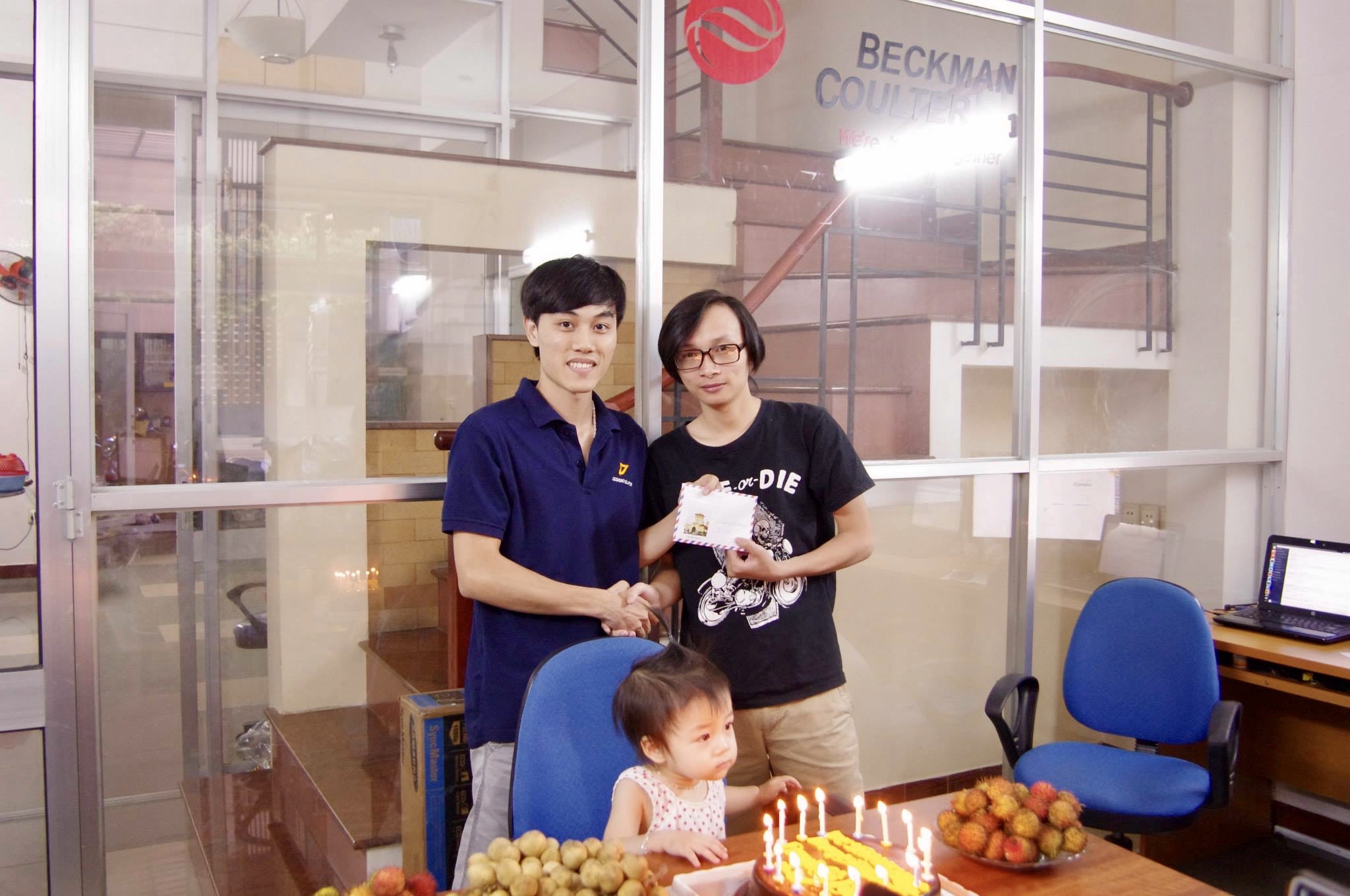 Let's talk about your path to become a senior developer. What are the good things?
What makes me enjoy the most is that when I look at my work, compare it with the design, they are almost the same. The second reason is that sometimes I fix the design myself because some of them are not possible for developers to work on, or to improve the user experience.
What are the challenges?
It must be at the beginning when anh Hung wanted every developer must know how to do full-stack development but I am not really good at the back-end. Once, I joined a project and felt like I was a burden to my colleagues. And I said to anh Hùng "The first solution is that I'll resign and you'll find a better full-stack developer since I don't want to be a burden of the project or I'll work as front-end developer again."
How did you gain experience here?
I acquired knowledge from every member of the company from our boss, our colleagues, to even newbies, whether it's important information or just a minor thing. And I just need to undergo those experiences and work as much as I can.
Front-end programming is not so complicated, we don't need to use complex algorithms. At the same time, front-end developers must be into the details, careful and have a good taste of aesthetics.
I was planning to learn some more about designing but there's no free time at all.
So, how about your experience at the position?
A front-end developer's responsibility is to become a bridge between the design and the server-side. Create an interface from the design and process data crawled from the back-end.
What project are you working on at the moment?
At the moment, I am working on a medical project for a client from France. This product allows patients to book appointments, create prescriptions, etc. At the same time, doctors can arrange appointments with their patients. For example: what types of diseases the doctor can diagnose today, when the appointment will take place, etc. There are many other features, but in short, this is a new way of communication between doctors and patients.
However, the project I liked and affected me the most was Maven Map. Designveloper and an Indonesia transporting company worked together back then. Before working on this app, I only fulfilled all the responsibilities that a developer from an outsourcing company must do. However, from then on, my mindset was changed, I always actively accomplish things whether it's an outsourcing product or my own work. I adore every project as if it's my child, and always try my best to satisfy the client.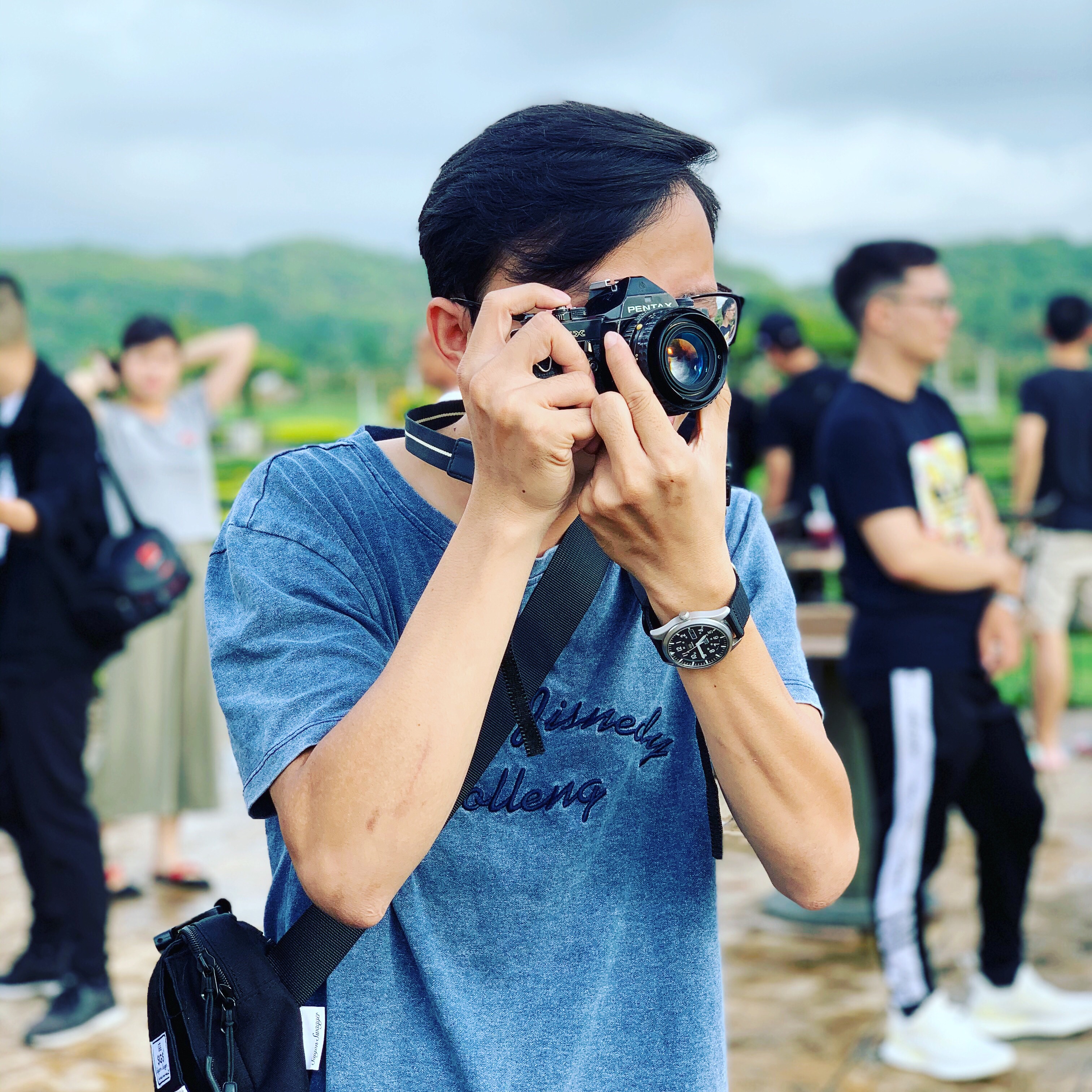 What do you think about the time working at Designveloper?
Because this is my first company so I cannot compare it with any other ones. During that 6-year time, many asked me "Why do you work here so long? Why not applying for another?" Because when you work for another company, one of the benefits will be a higher amount of salary. I have no idea about the environment though. However, there were many moments when I really wanted to leave because my friends invited me but I felt that my responsibilities were still there. After all, at the moment I started working here, I had nothing. Now, there's something, it's all because of the opportunities anh Hùng and anh Hà gave me.
I don't intend to be a "long-term" developer, but there is something that I haven't dedicated to our company yet. I want to build a strong front-end team so that when I leave my current position, there will not be a critical blank.
What is the most memorable moment when working here?
It must be the time when we worked overtime. On the weekend, we usually came to Son's house to code. But instead of working, we brought some bottles of Strongbow home and played cards. We promised ourselves that we'd play a bit and then got back to work but then we drank 4 out of 5 nights and went to sleep until the next day's noon.
Advice for others?
For me, it's important to find what you love. It may be doing gardening, driving a taxi, or whatever you like. That's how our productivity will increase. The same goes for working, let's search for what you love, and then 8 hours a day will pass by very fast.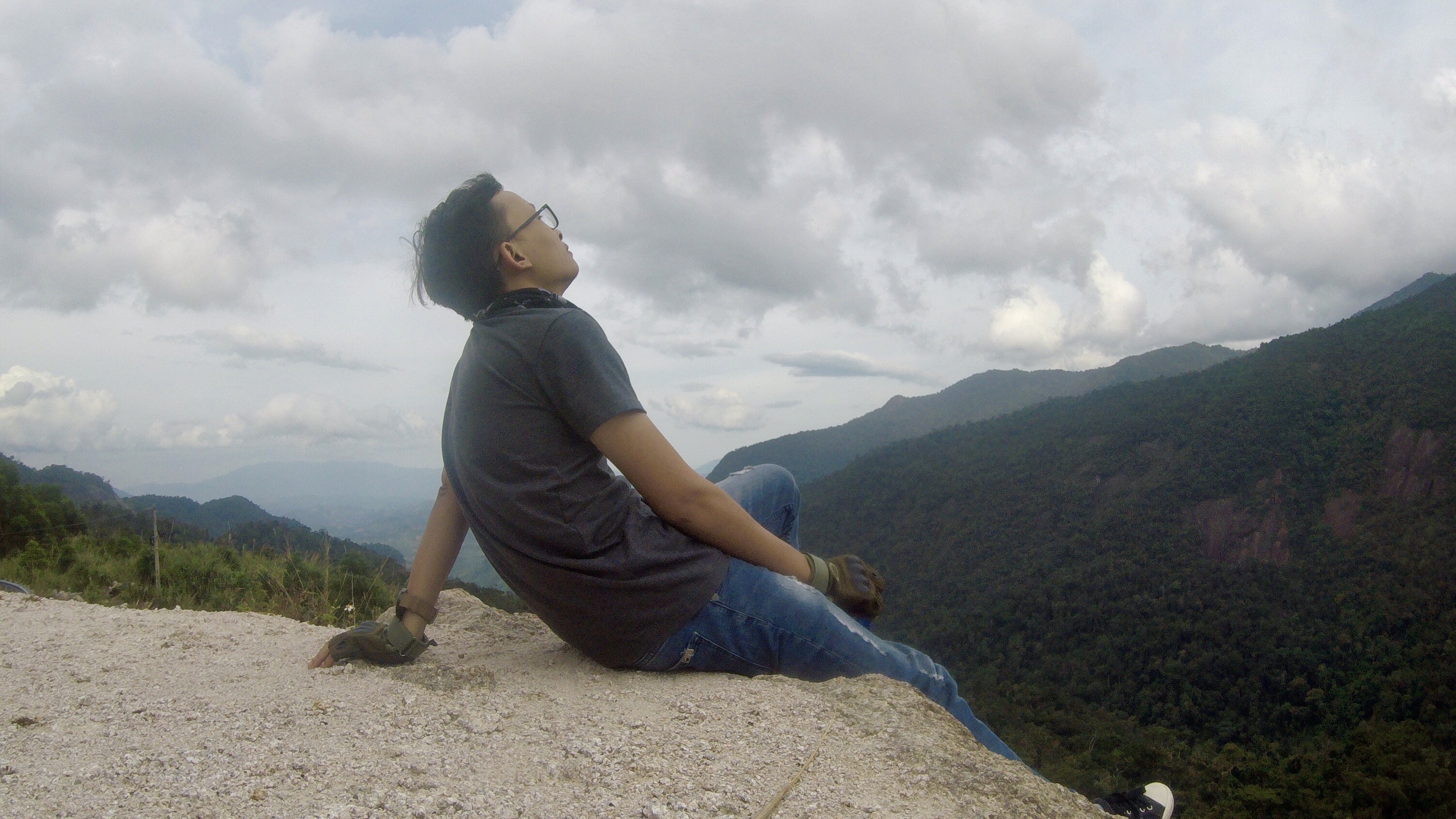 One last question: will you work full-time at Cỏ after leaving Designveloper?
No, Cỏ is just like my current job. The purpose of being a front-end developer is to make money and Cỏ is how I build my credit, networking with people who love green living. In the future, my final objective is to buy land, build a farm, do gardening, breed animals and it must also be a place where people can gather around and talk about sustainable and clean living.
Thank you, see you then!